BLOG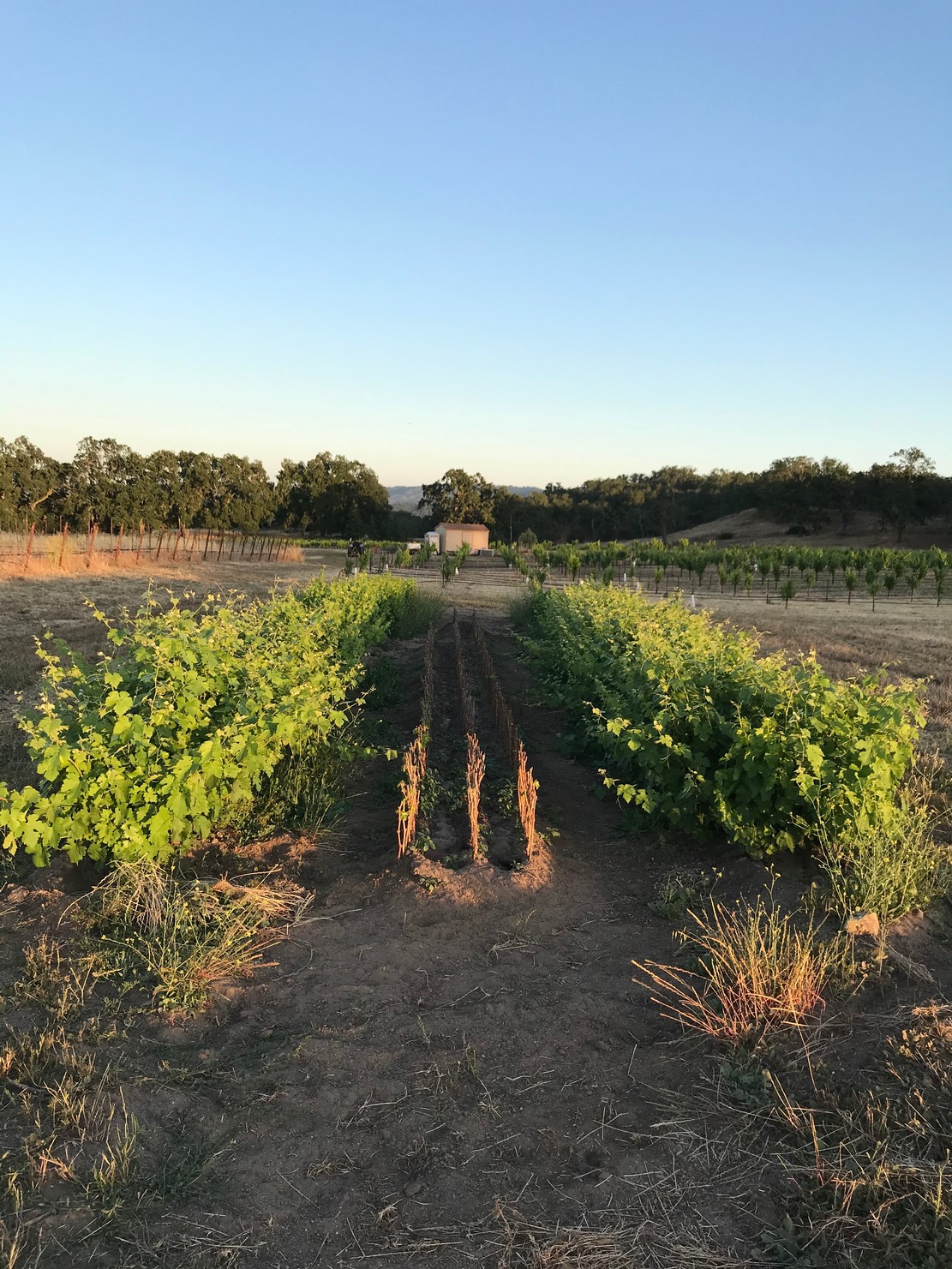 The Adams Ranch Nursery - Grenache, Syrah, Cinsaut and Roussanne.

Greetings,

June has been pretty gloomy thus far, with lots of fog and chilly temperatures, especially in the mornings and evenings. As we ease into the summer months we are preparing to plant Mourvèdre, Syrah, Cinsaut, Counoise and Roussanne into our "Upper Ledge" block, which you can see to the left of the nursery above. While one of our oldest blocks, it was also a prime candidate for replanting due to the fact that it had lost a great many vines to sprawling weeds, a lack of water and the dreaded gophers over the last 16 years. When we planted this vineyard in 2005 I did not have the luxury of farming full time. Ciera and I both were making regular sojourns back to Los Angeles to work jobs that allowed us to keep the vineyard dream alive. When we were back on the ranch during the week I found myself at my day job here, working in the cellar at Saxum at the James Berry Vineyard. As a result of this struggle we lost a great many vines. Now that we are on the ranch full-time, our vineyard is rapidly transformong into the farm we had envisioned in the beginning. The nursery vines you see above will be transported into vacant vine spots that we call "missing teeth" throughout the vineyard. The nursery vines on the outside edge are 2 years old and are quite robust. They will bear fruit in the 2022 season. As for the Upper Ledge, those will be certified nursery vines that will be delivered this summer and given a healthy dose of TLC so that they will produce fruit in the 2023 season.

Thanks for reading.

Bye for now.

Hello Gang,

It's been about a month and a half since this blog was updated and I've been hearing it from friends and family alike. Thanks for caring and please enjoy the brand new photos below. We have been very busy in the vineyard, and my wife Ciera has been absolutely slammed on the administrative side. Her maintenance of the wine club and Ledge business in general can not be overlooked and I am grateful.

Tomorrow I will be headed to the cellar to finalize blends of the 2019 Adams Ranch Vineyard, the 2019 Bien Nacido Estate, the 2019 MCA Cuvèe and the 2020 James Berry Vineyard wines which are all still in barrel. We will bottle the 19s mid-July and the JBV early next year. I willl have our trusty assistant Kacee Fox along for the adventure, a bright young talent currently studying Enology at Cal Poly who not only helps me with all things grapes, but she also assists Ciera with administrative tasks.

Enough jibber-jabber. Please enjoy the sights below.

Thanks for checking in!

MCA


The Fin and Orchard blocks of Grenache, looking east towards Paso Robles.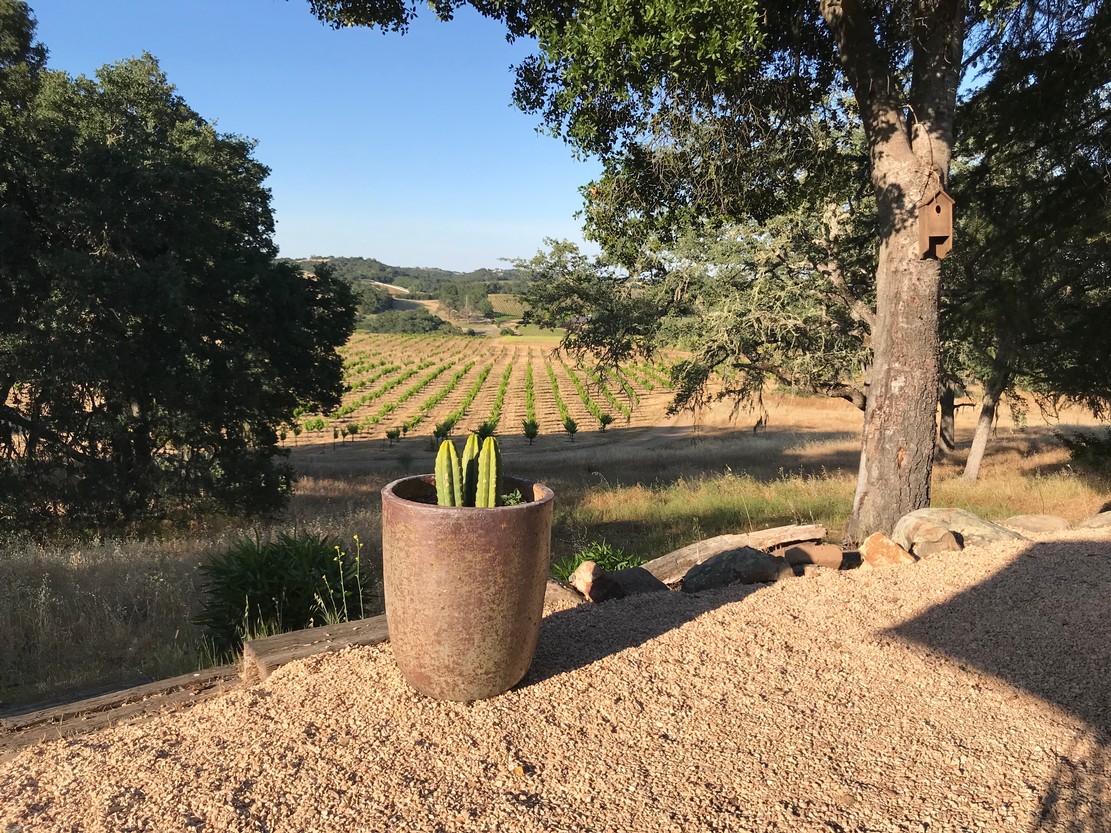 The Fin (Grenache) looking north towards the Ledge Block (Syrah) and the Lake Block (Grenache and Roussanne).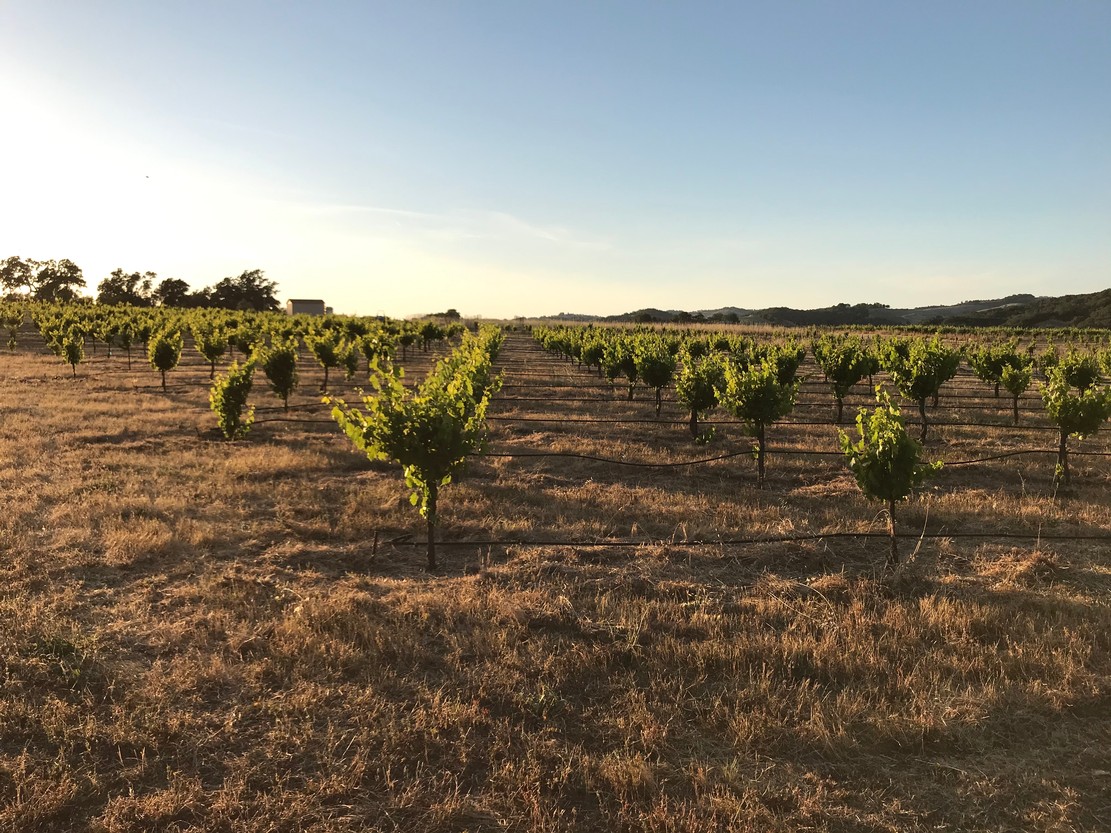 The Meter by Meter block (Syrah, Counoise and Cinsaut) looking north.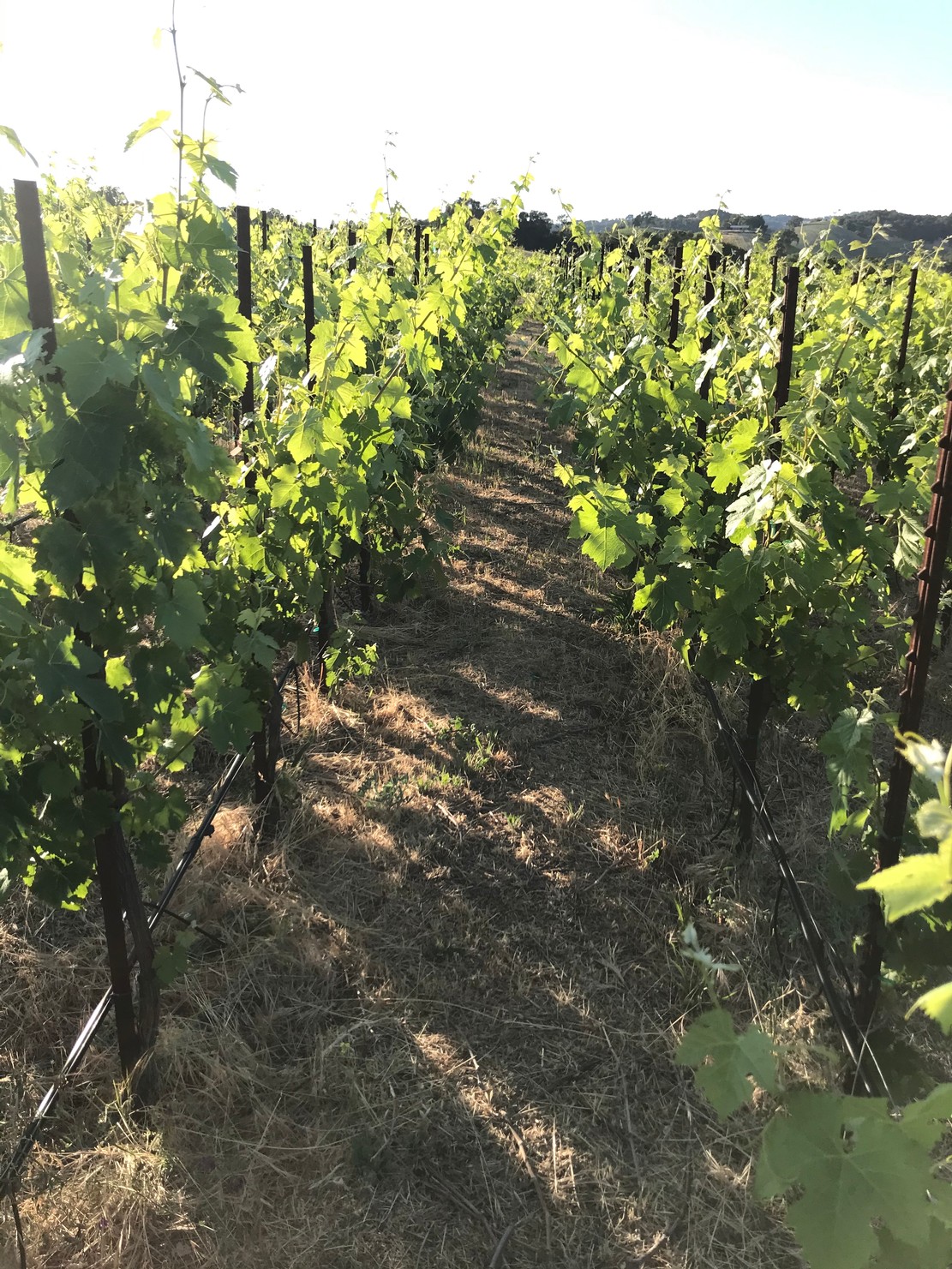 The original Ledge Block (Syrah, Grenache and Mourvèdre) looking west.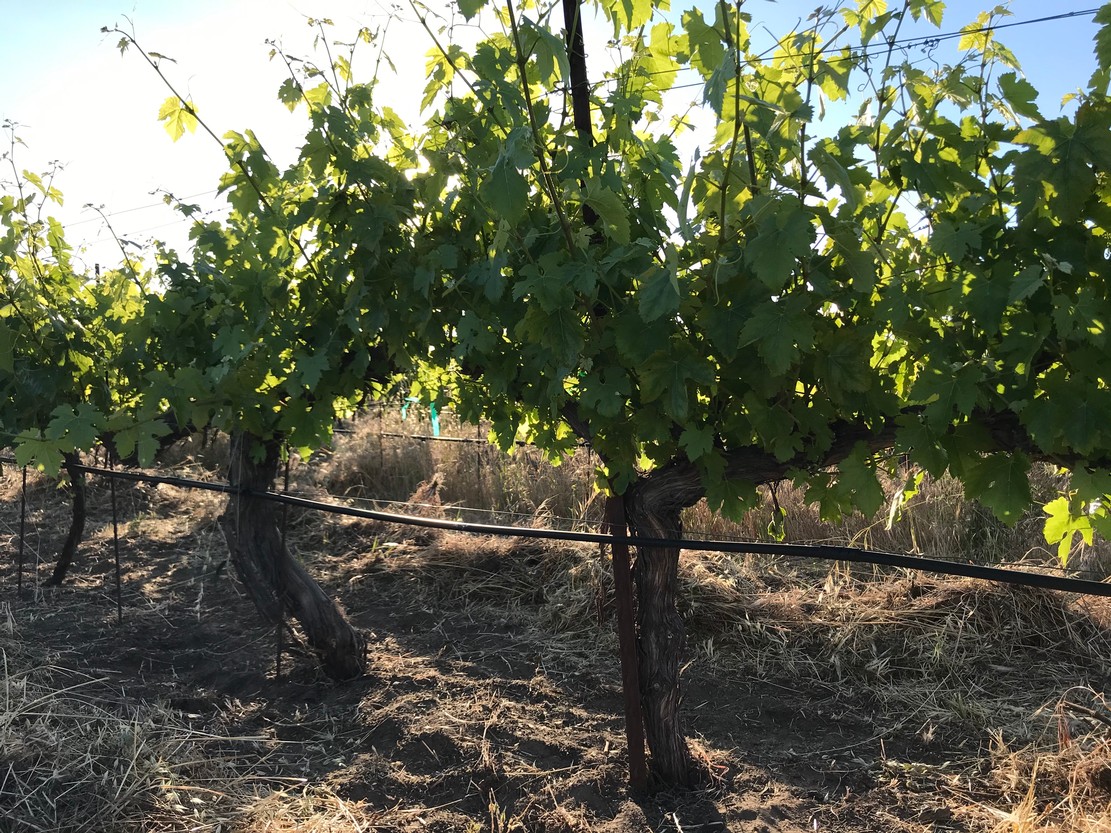 The Lake Block (Grenache and Roussanne) looking north.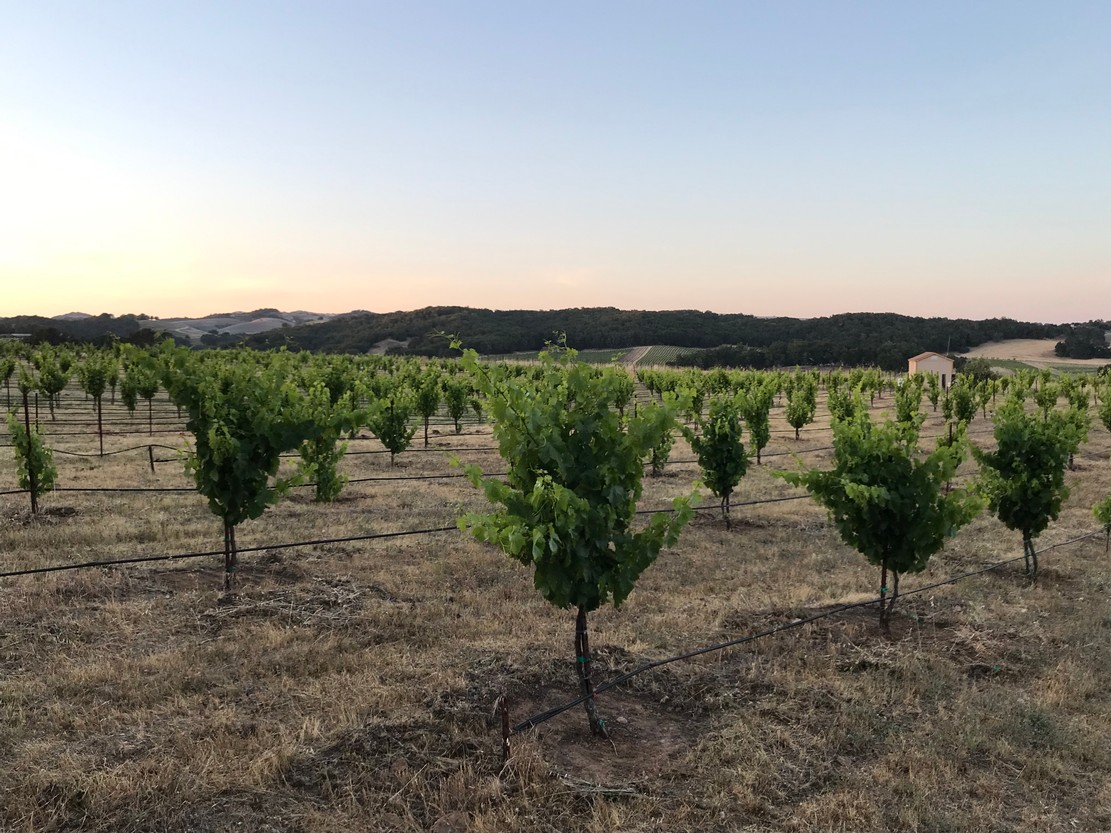 Our fallow land currently inhabited by massive swaths of white Lupine, looking south toward our new Cinsaut block and York Mountain.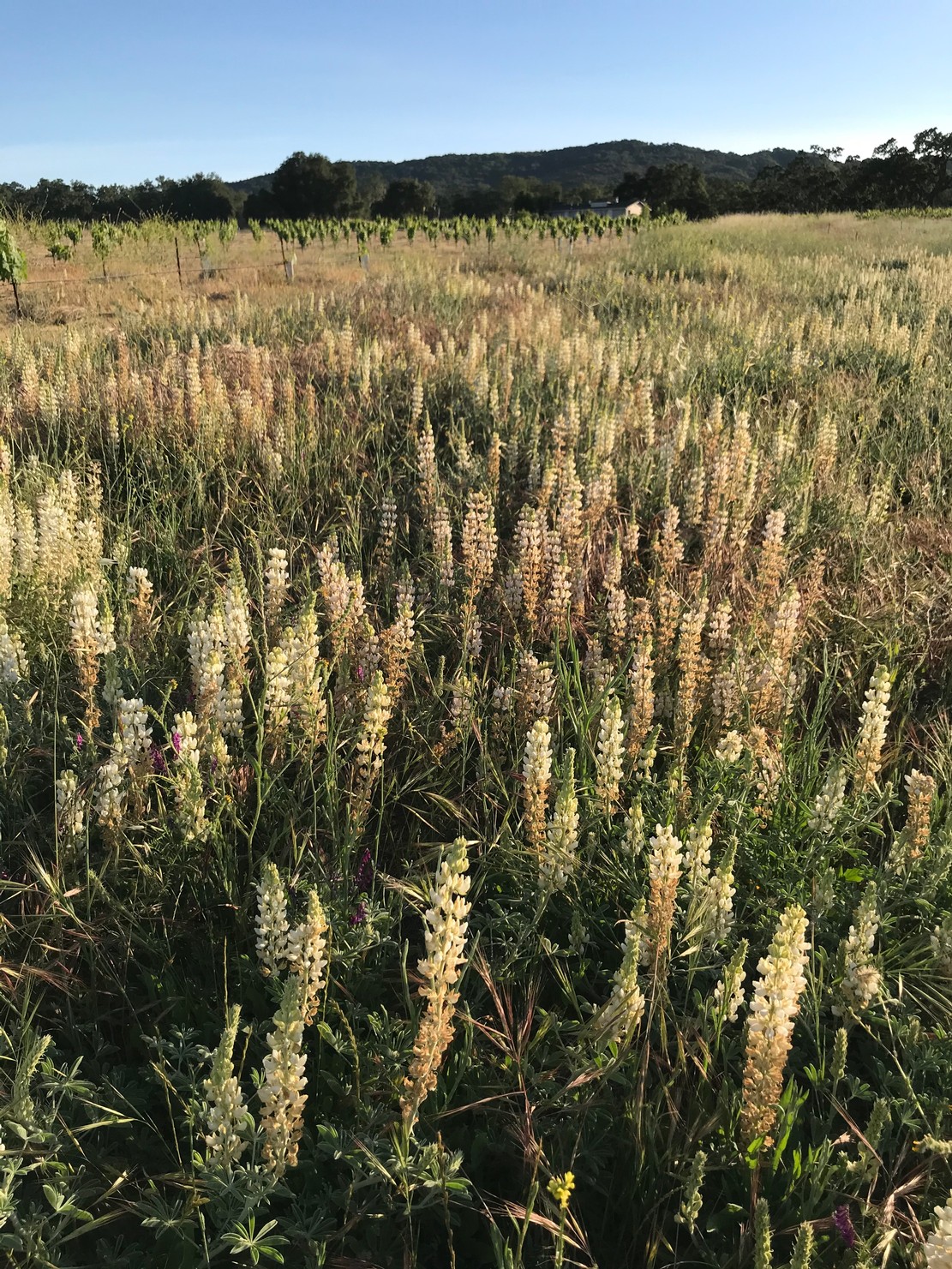 Our "Ball Field" currently overtaken by Mustard, Vetch, wild grains, white Lupine and several golf balls, looking southwest toward the Ledge.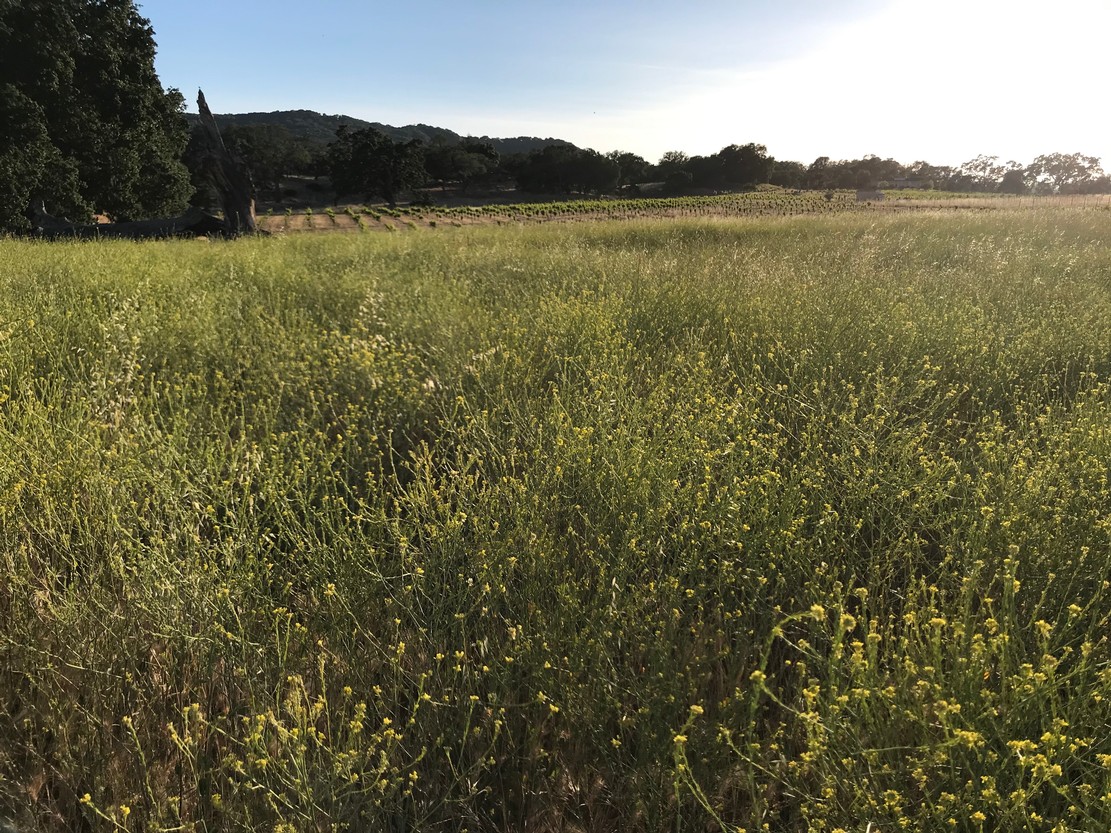 Some pretty native Sage.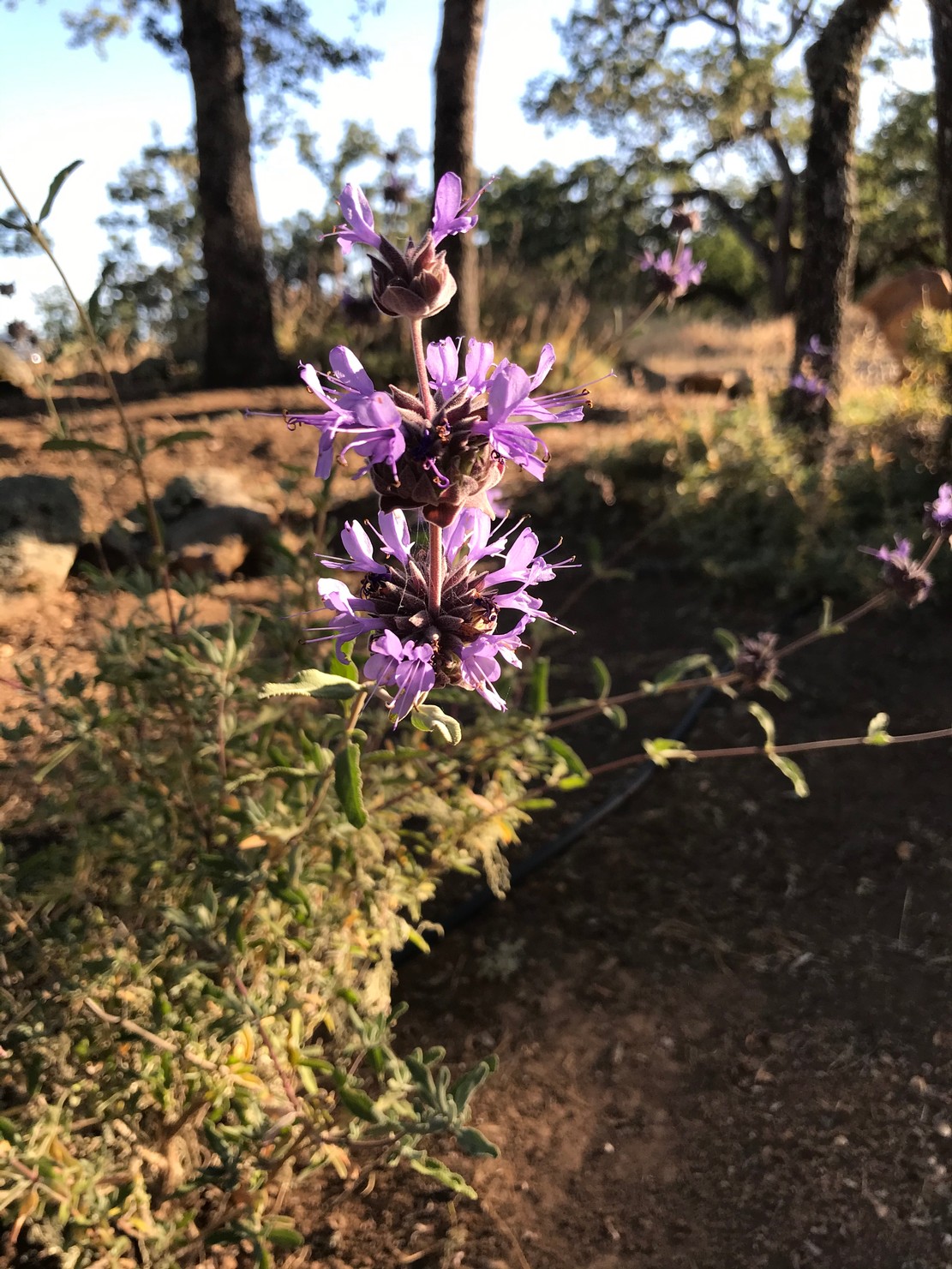 Spring time is in swing at the Adams Ranch. While the grasses and clovers are getting thick, we have yet to see the "super bloom" that we are used to, so we are going to hold off on mowing for a few more weeks and will continue to pray for rain.

Here are few photos from today.

Fresh bottling news coming soon!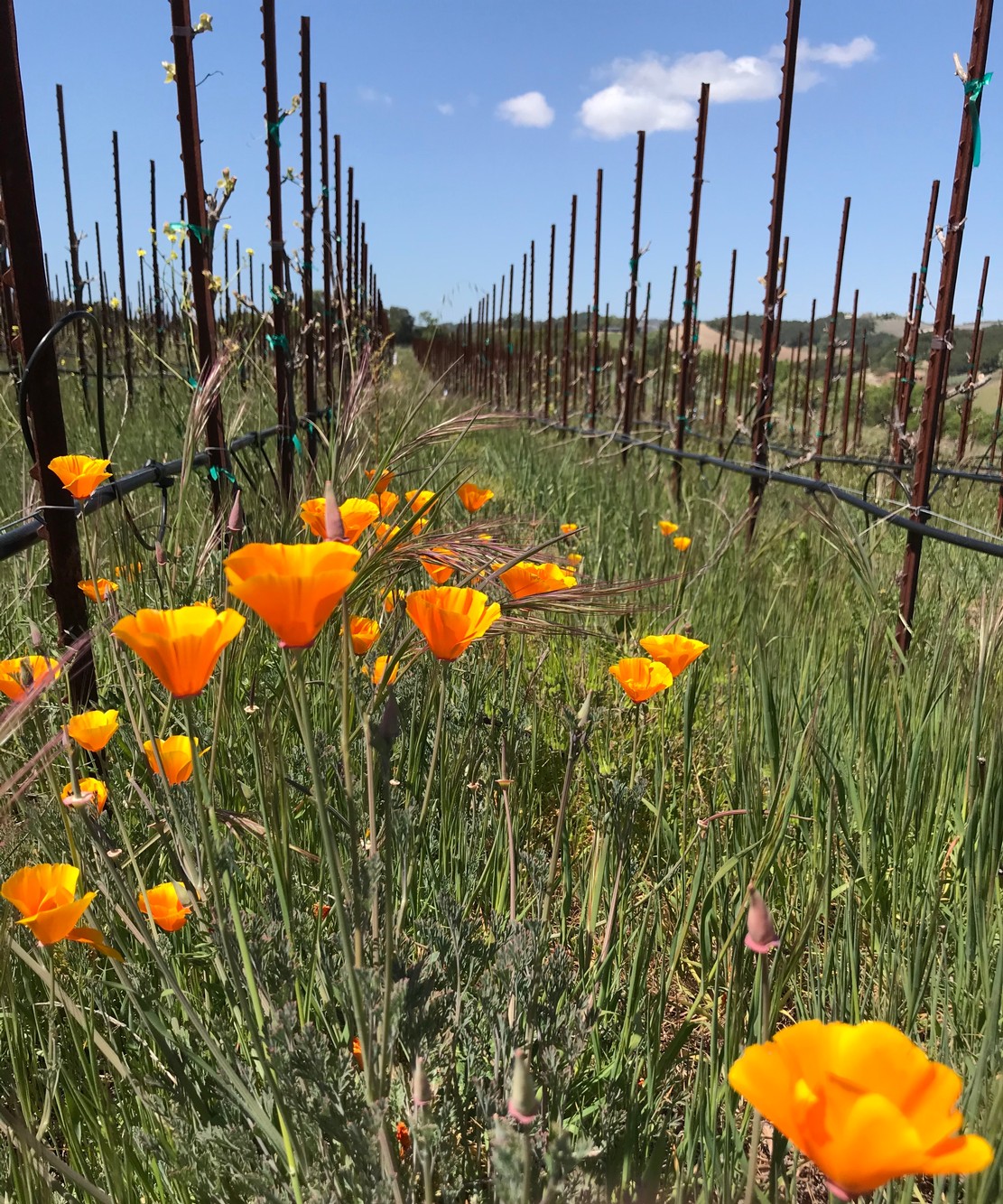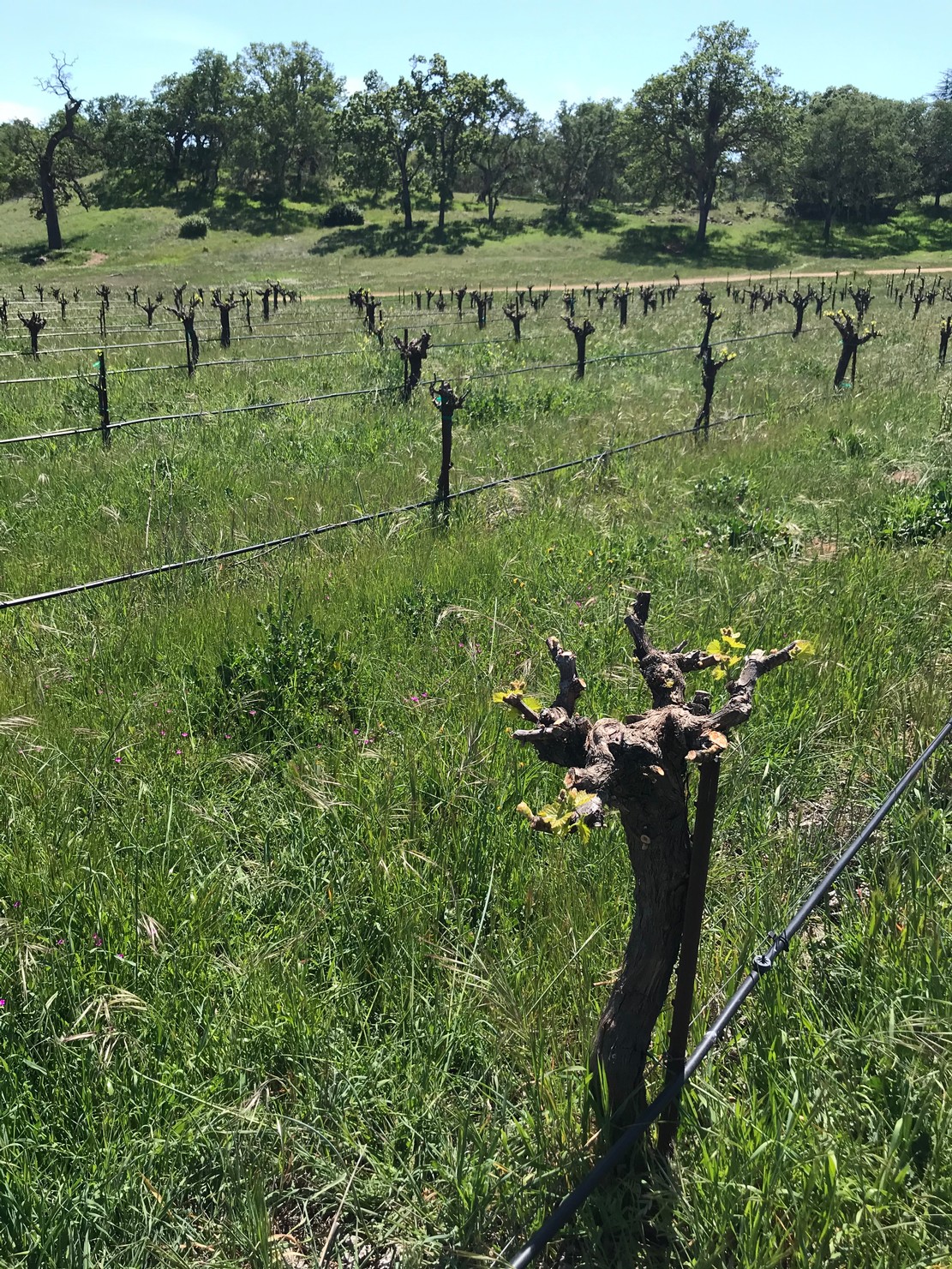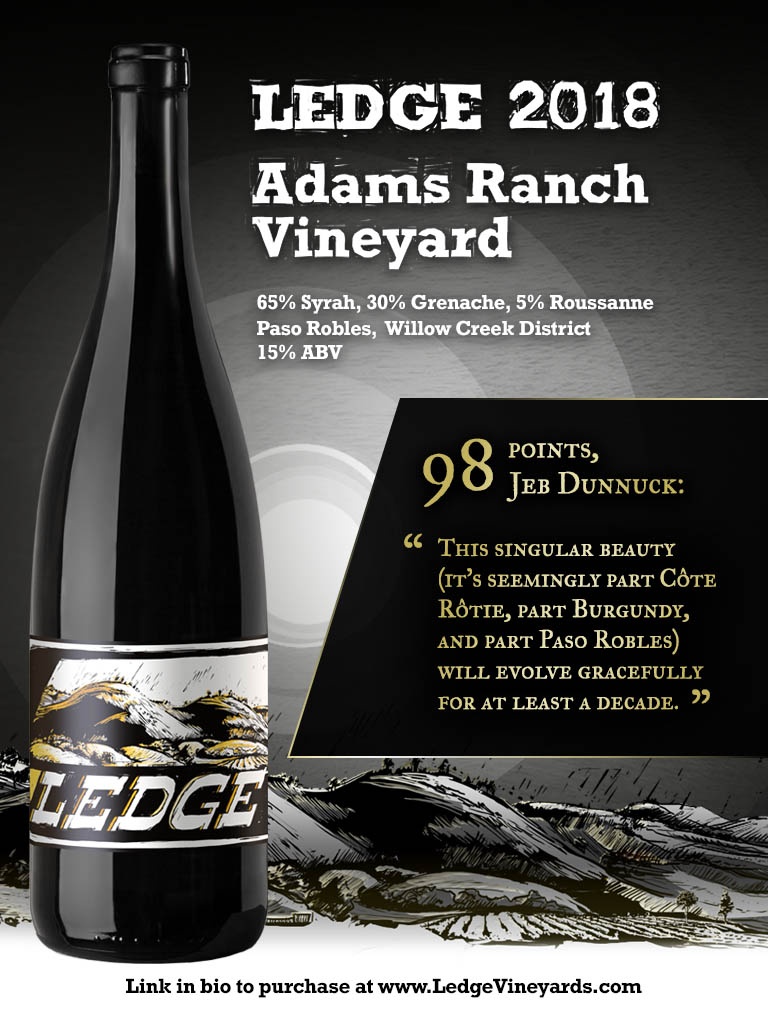 Greetings from the Adams Ranch!

Spring has sprang and while the temperatures are still pretty frigid at night, the days have been almost too nice. We could use some more rain, that's for sure. We are on track to prune the vineyard and collect fresh cuttings this week and will be transplanting last year's nursery vines into our meter-by-meter block.

In wine news, a general heads up. Wine club has been released and now is the time to log into your account and customize your orders.

Now on to fresh flowers!

These purple flowers are called Storkbill Filaree (Erodium botrys) and are native to southern Europe. As adorable as these little fellers are, when they go to seed they make little brown corkscrews that readily cling to flip flops, socks and shoelaces. These and other wildlowers have started popping up and our cover crop is coming in nicely. In the coming weeks we will see all sorts of native and non-native, annual and perennial grasses, flowers, clovers and lugumes carpeted throughout the vineyard.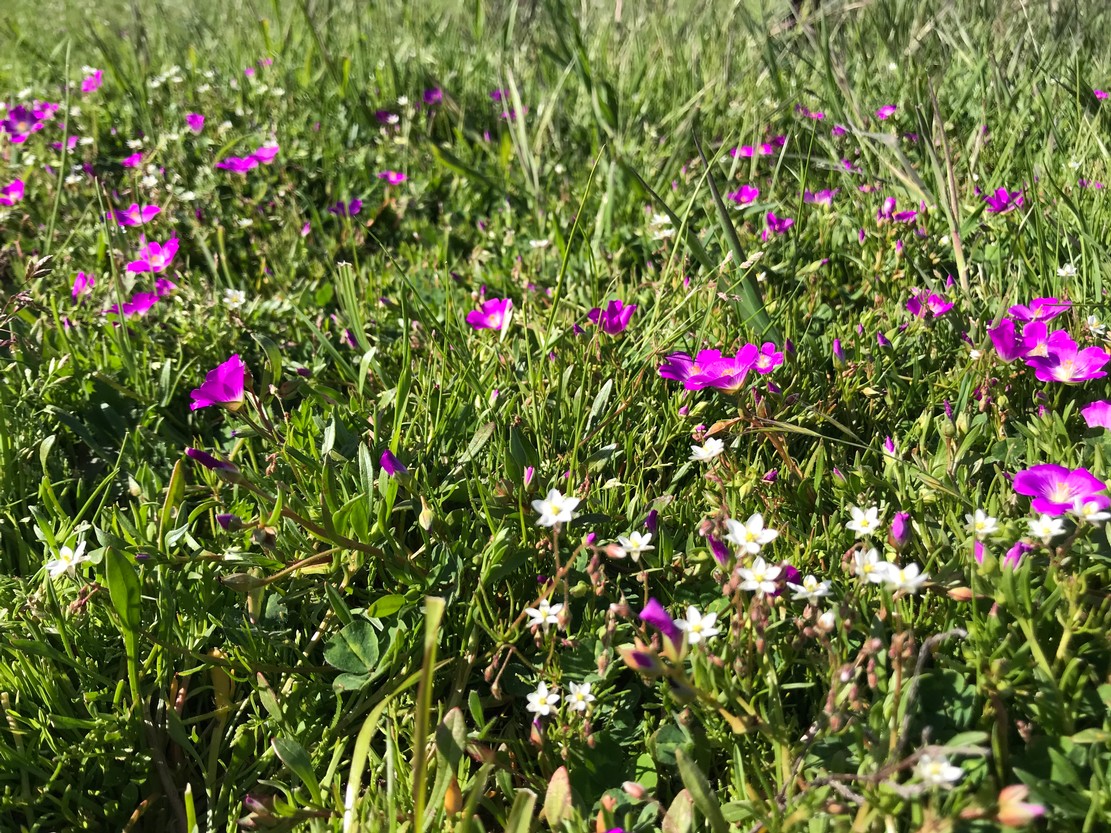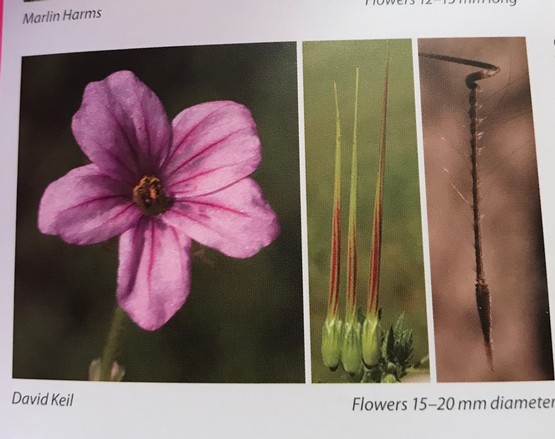 Quick announcement:

Wine allocation emails will be going out soon. Check your inbox (and spam folders, please) for the details.

For those of you in the club, you may start assembling and ordering any time in the wine shop.

Ping us with any questions.

---

And now, the news.

In 10 days it will be Spring.

The vines remain asleep but other things are waking up. All of the photos below were taken today, a day that went from a frosty morning to golden sunshine, a hail storm, light rain and back to sunshine.

The pullets desperately wish to stay in their coop, but we are still experiencing freezing temperatures at night and as you will see below, in the daytime too.

Next week we will have a full wine release update. We have an exciting batch of wines to share.

Our sweet doggie Lulu says, "Enjoy the photos!"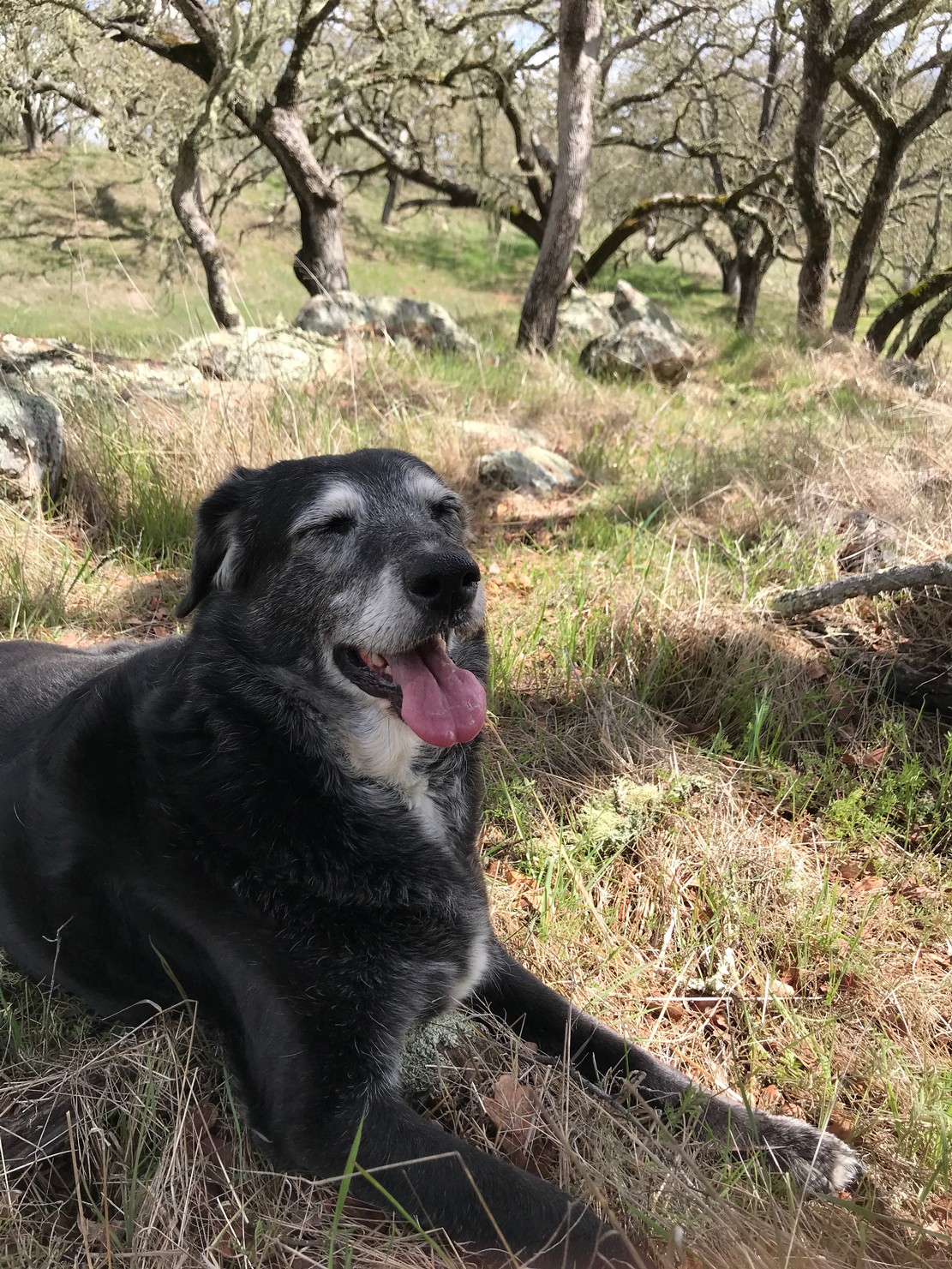 Lucinda Williams, aka "Lulu" in her element.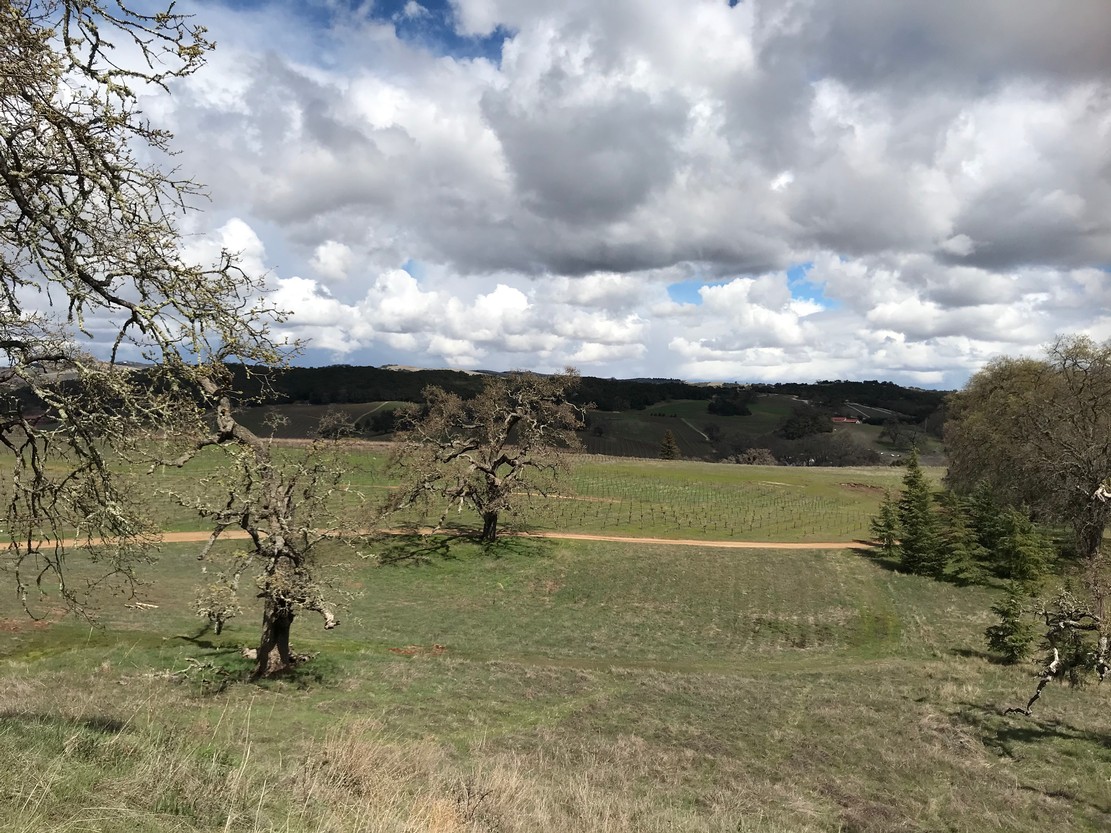 A view of the Adams Ranch Vineyard looking North.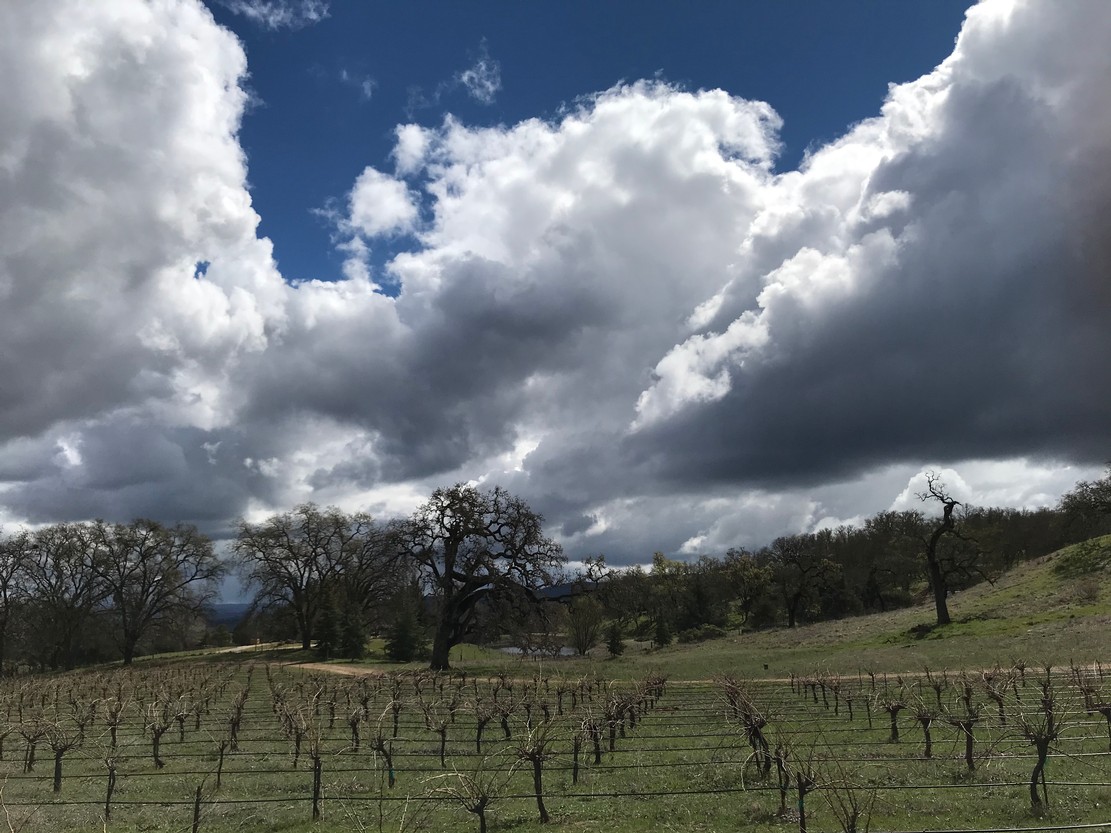 A storm is a'brewing in "The Fin", our Grenache block.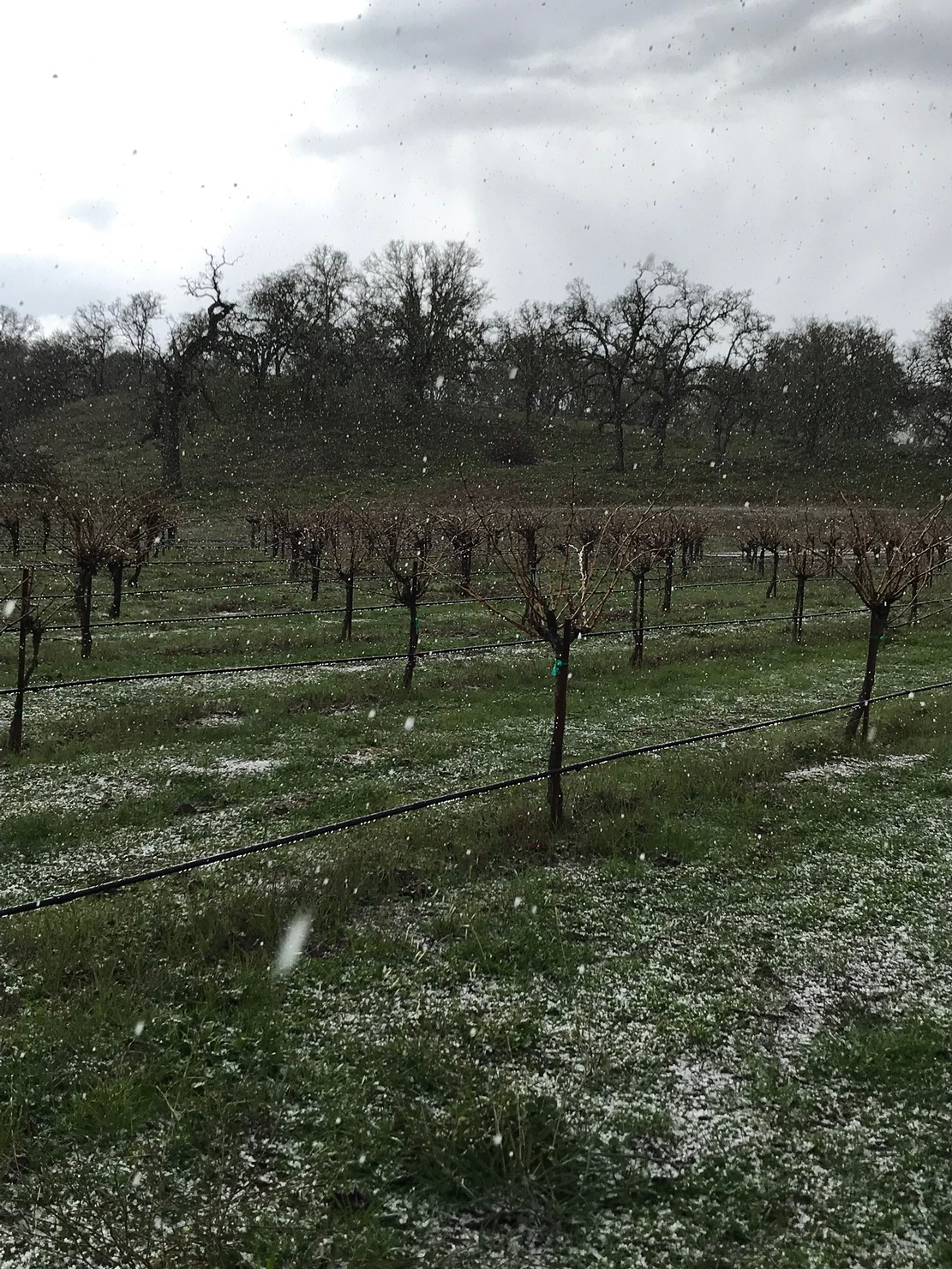 Batten down the hatches! Hail today at the Adams Ranch Vineyard.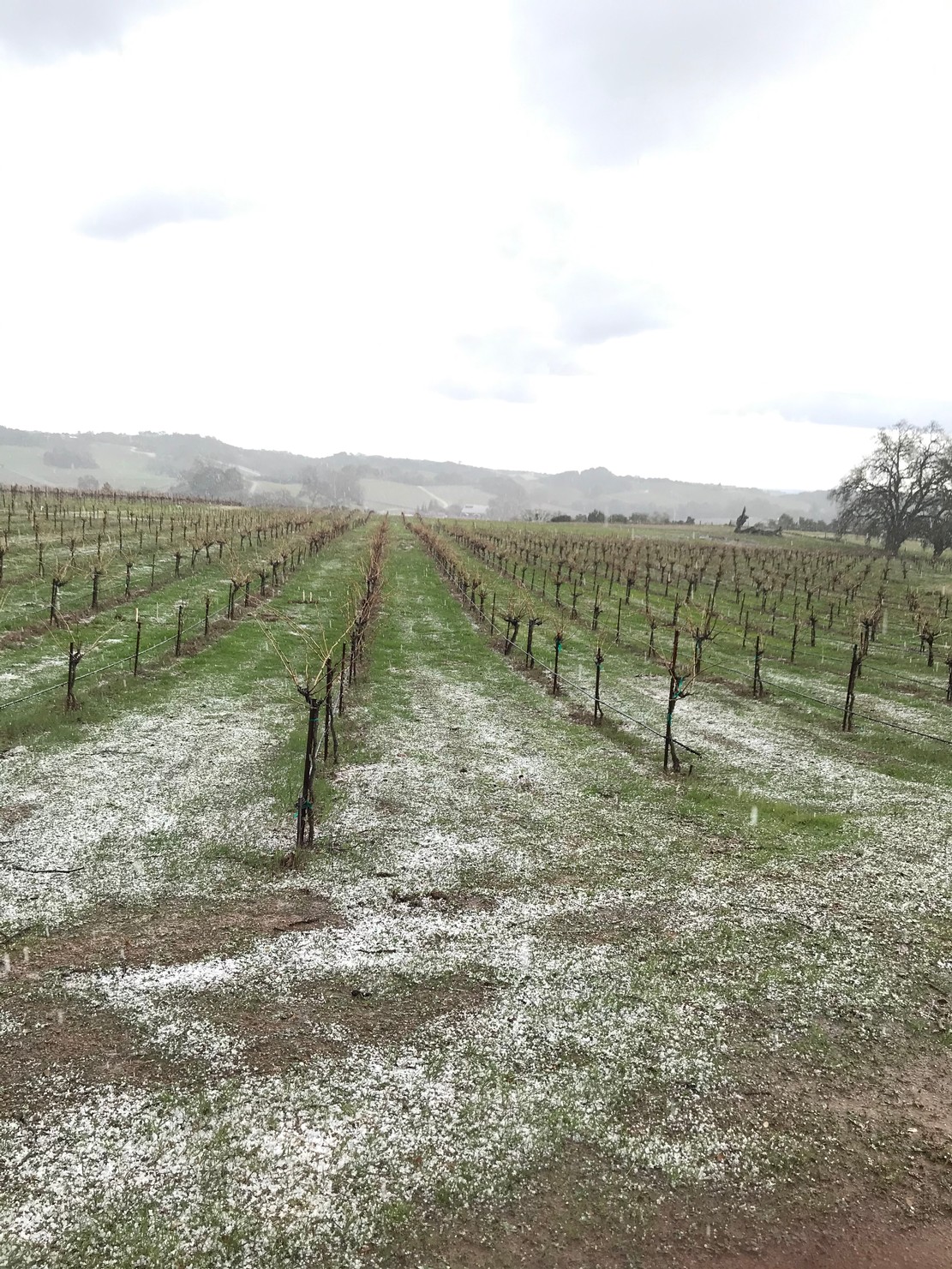 Hail in the Fin.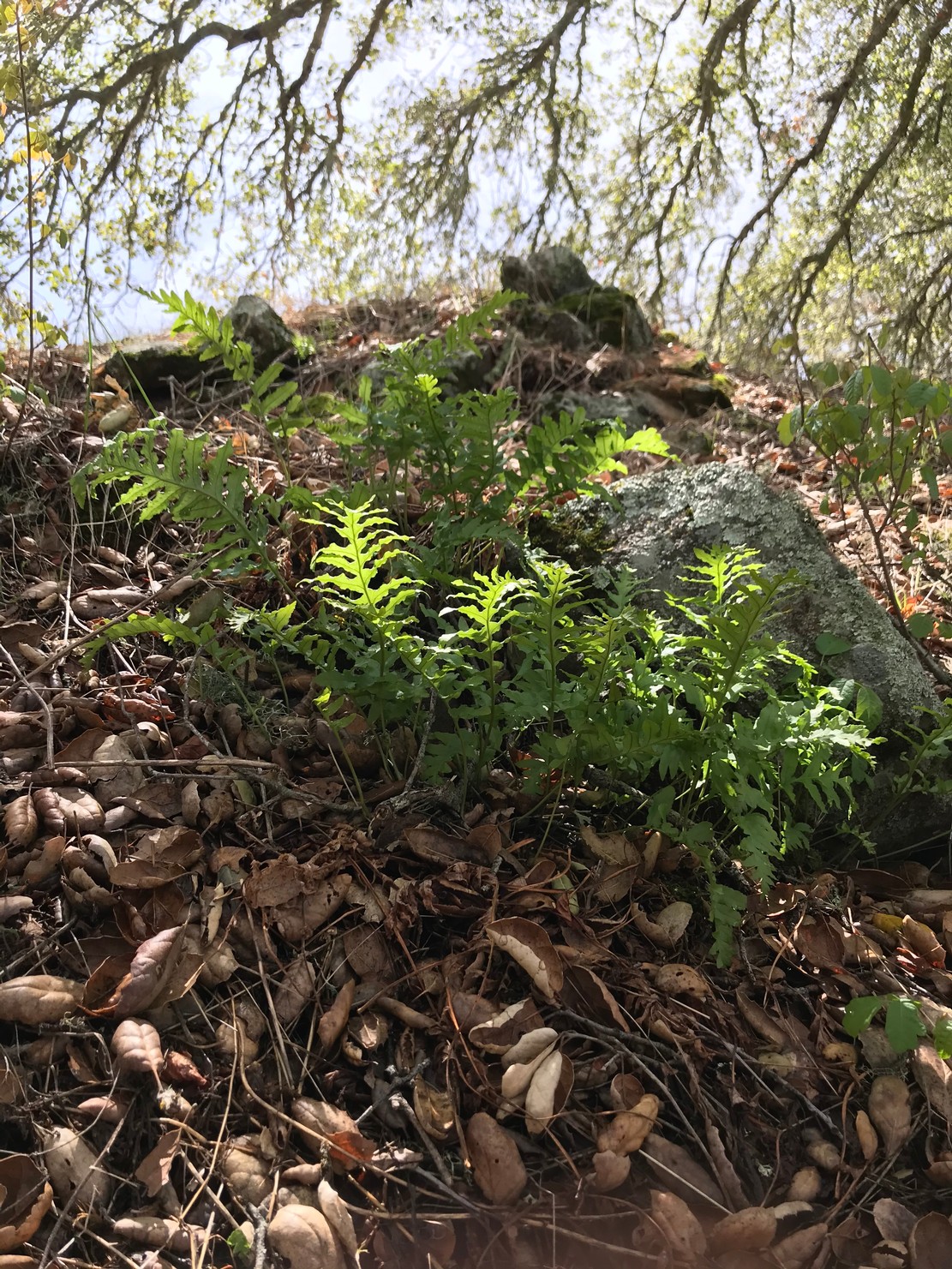 A lovely wild fern.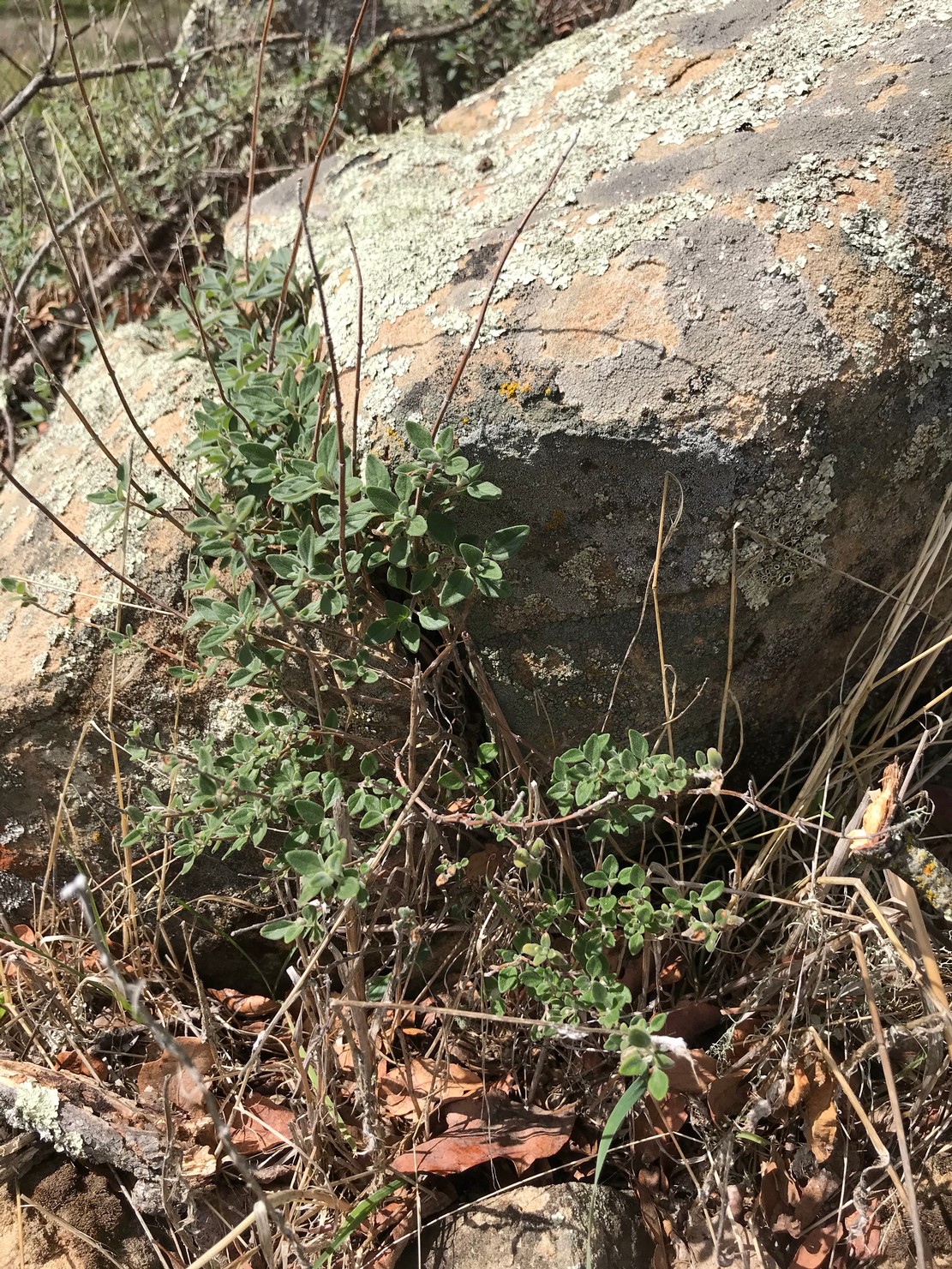 Fragrant wild mint.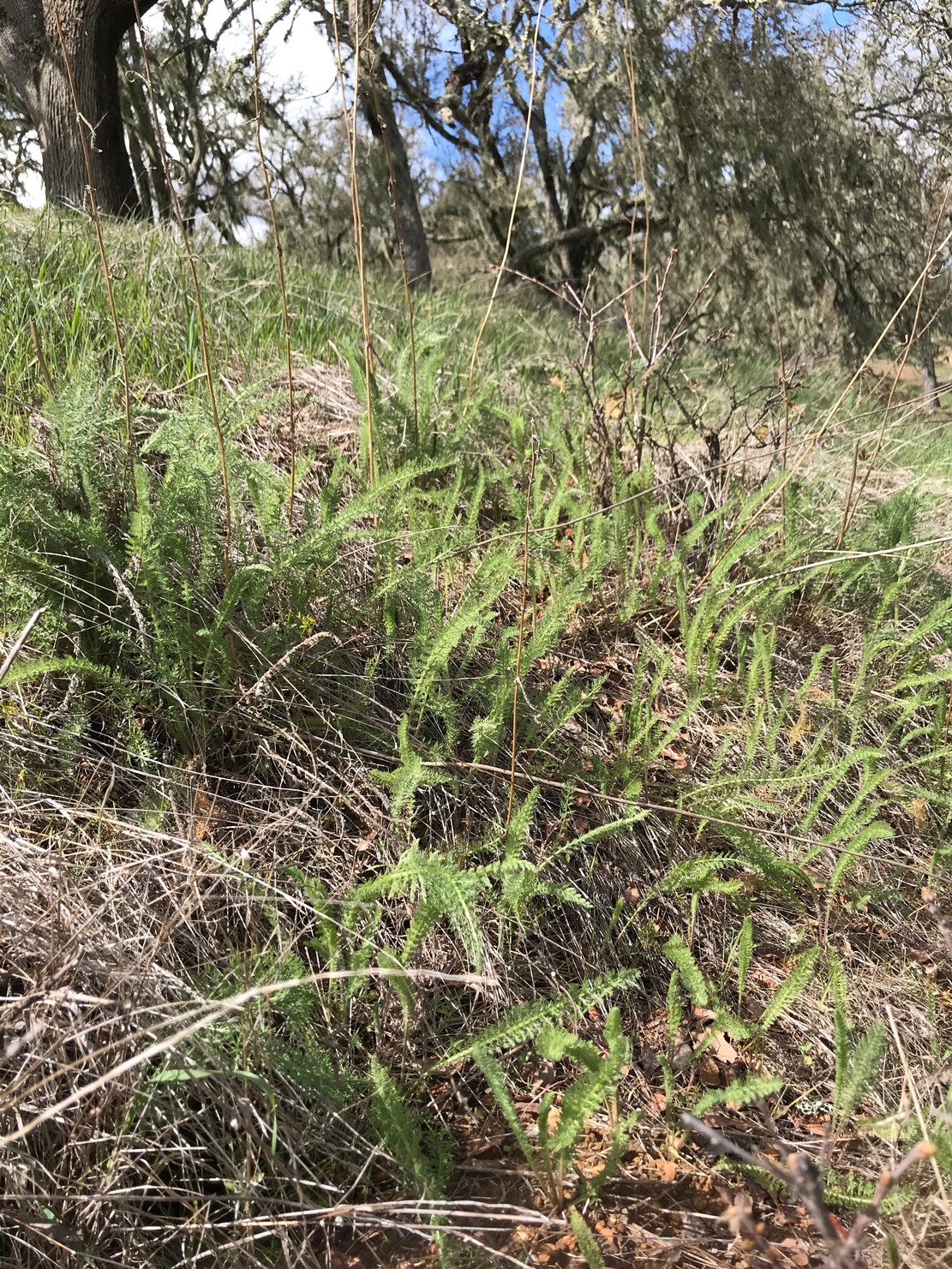 Wild white Yarrow beginning to pop.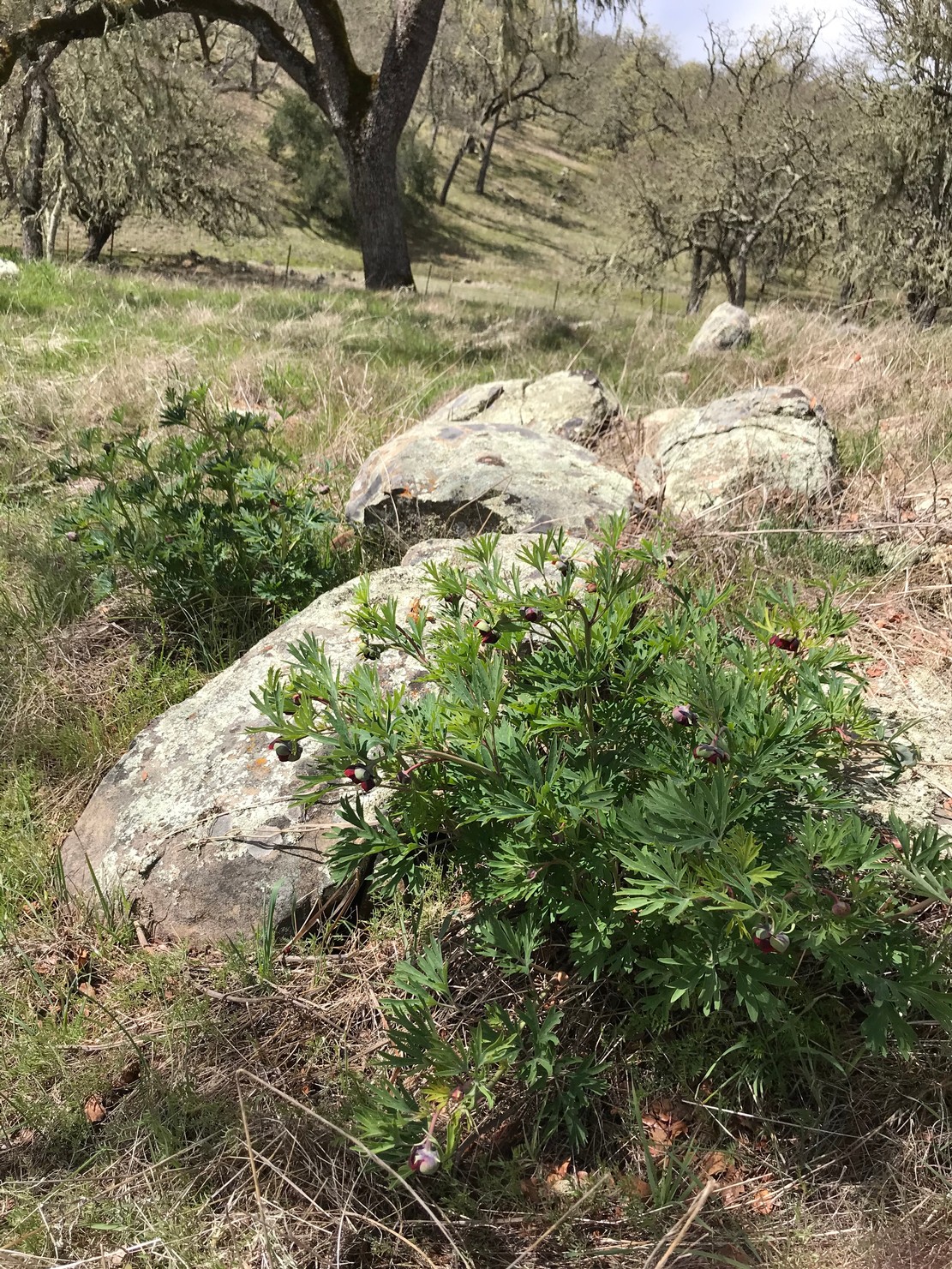 Gorgeous wild Peonies on the back 40.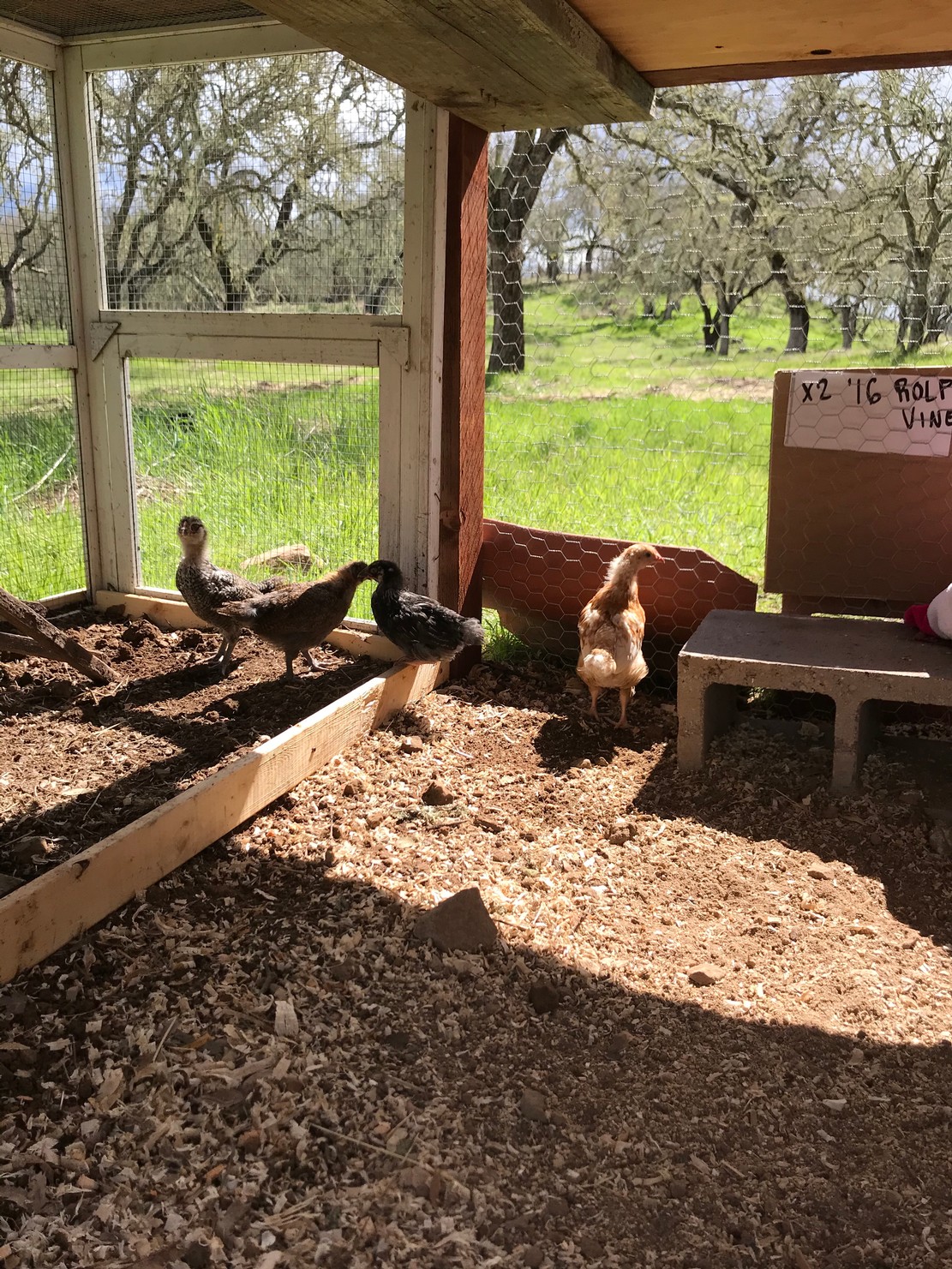 Our pullets are feathering out but they are still peepish.
"Don't bring us back inside, we like it out here!"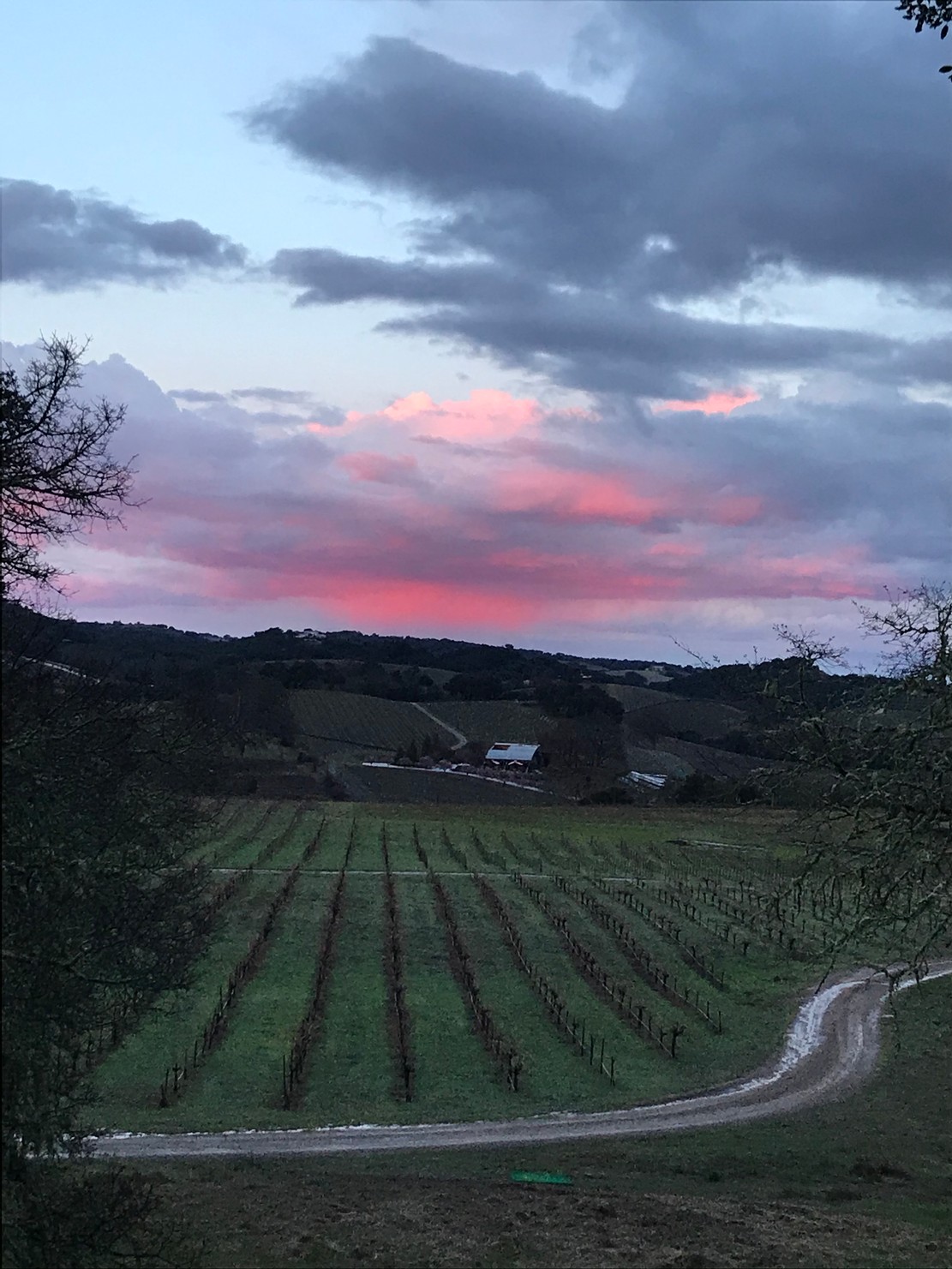 An icy "reverse sunset" looking East towards Denner and James Berry Vineyard, Paso Robles, California.


Whelp, that's all for now.

Stay tuned for wine club release information.

As always, we appreciate you.

Mark & Ciera Adams
Ledge Vineyards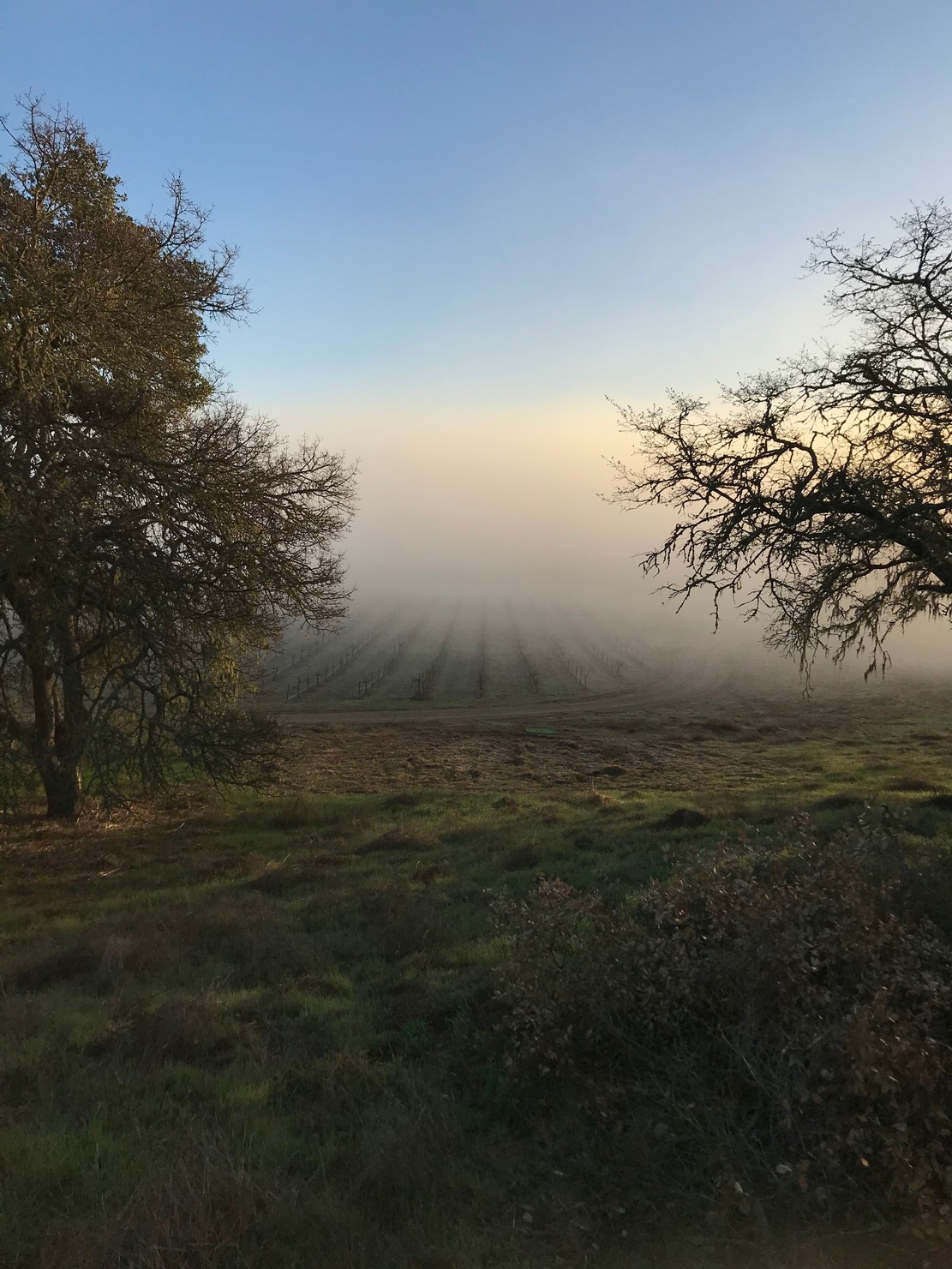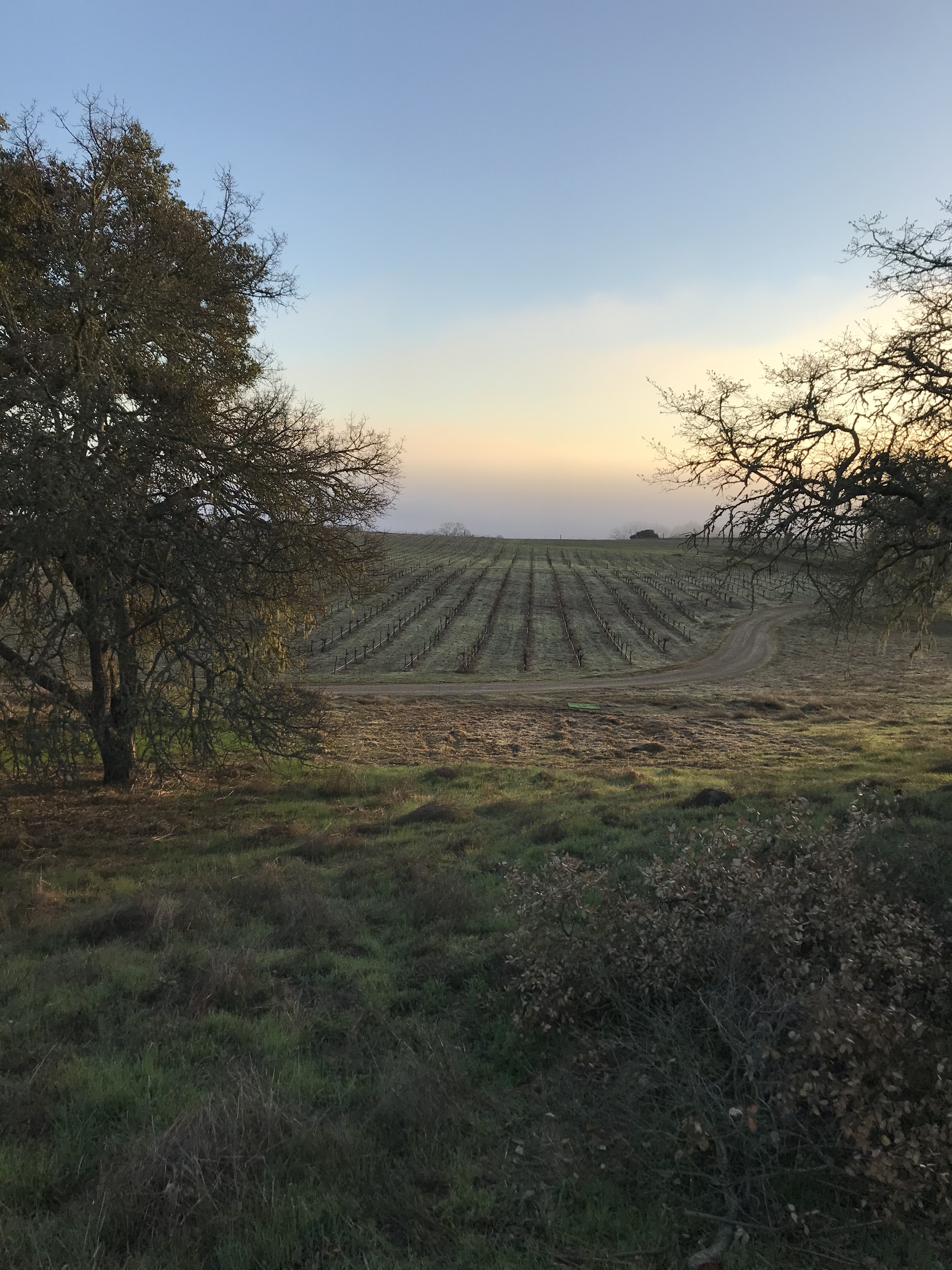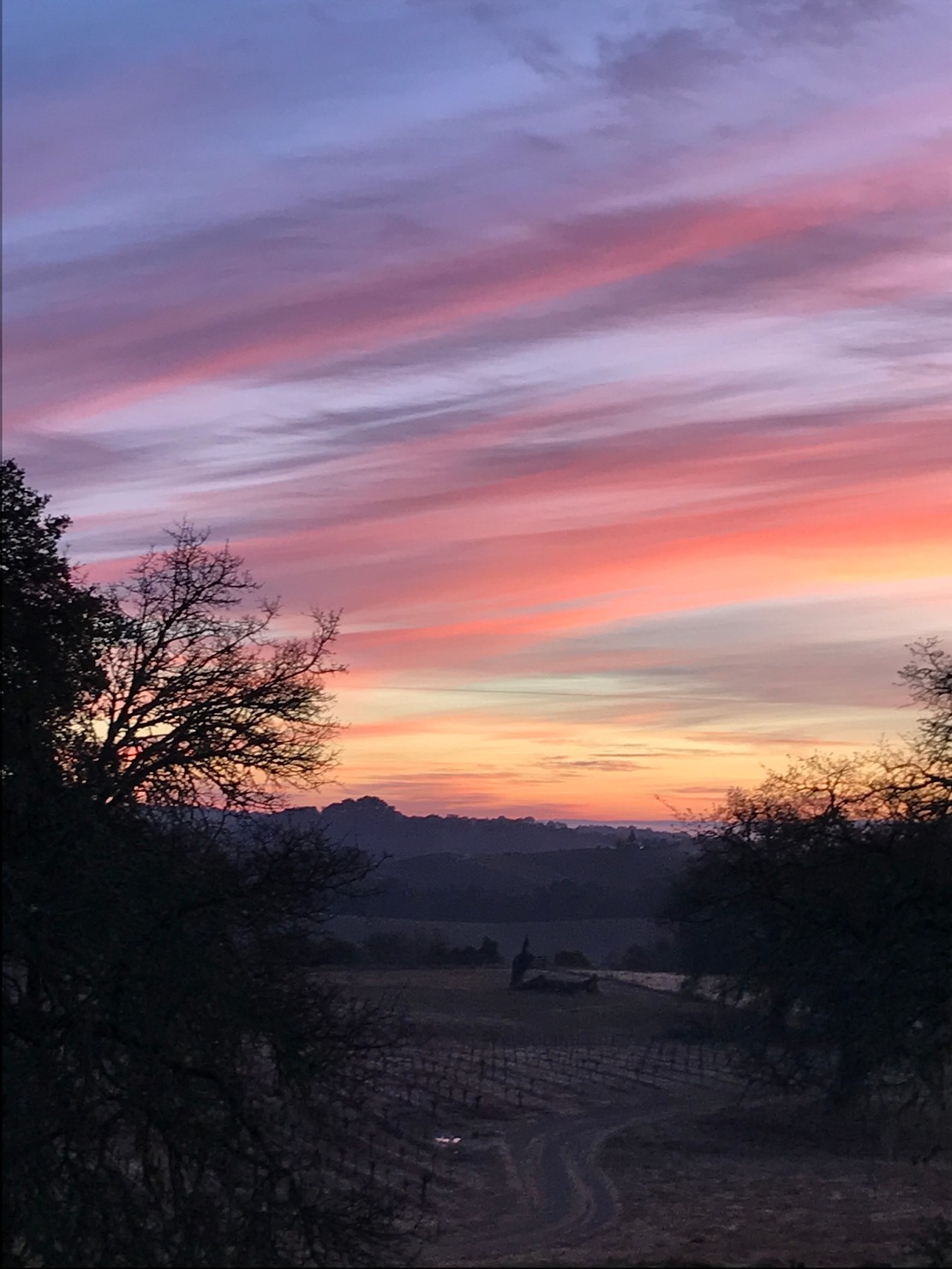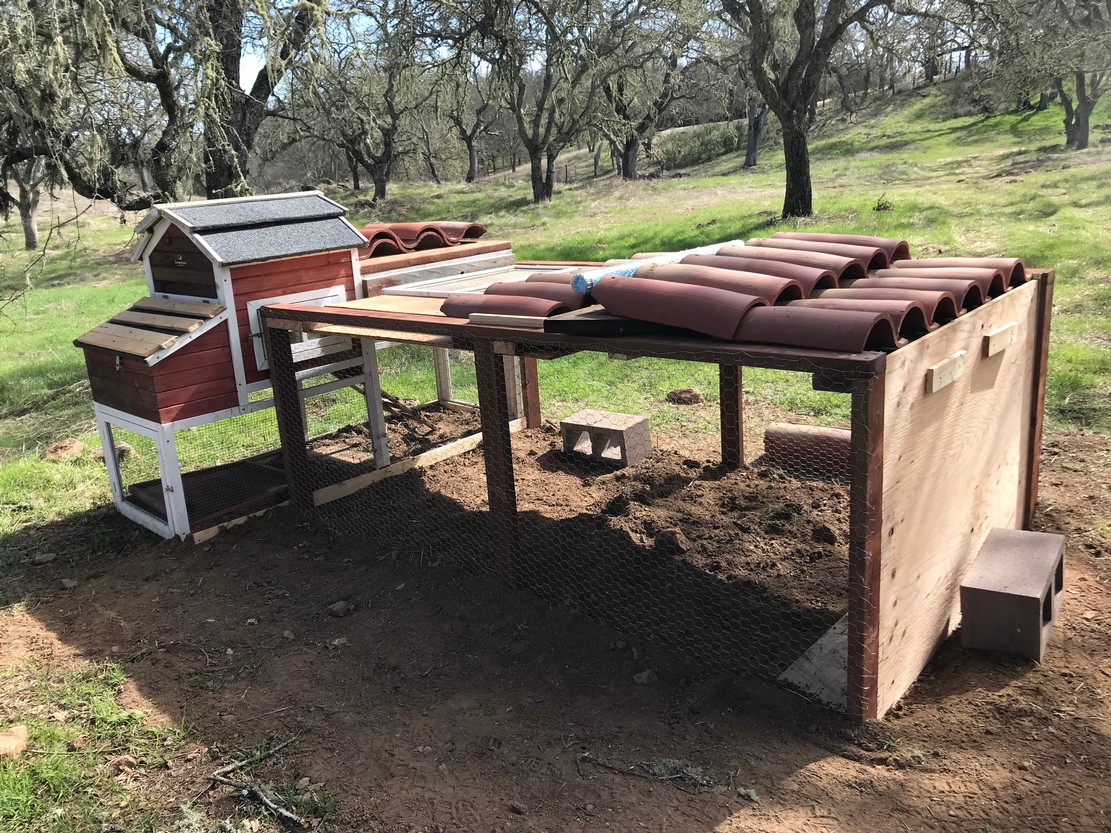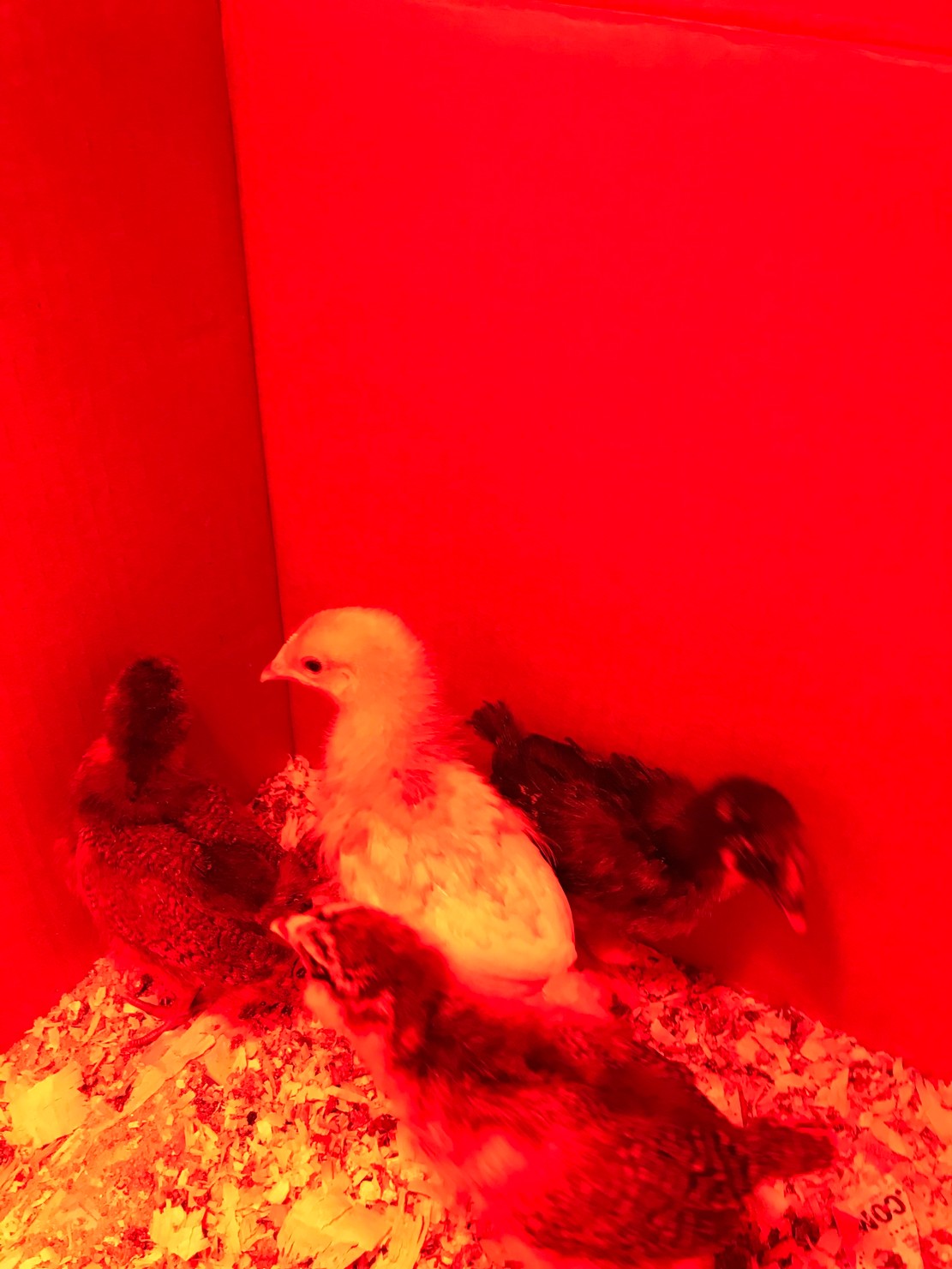 Hi Friends,

Unfortunately the photo dongle on the blog isn't working.

That sounds like the set-up for a dirty joke, but alas, it is not.

I can't seem to upload new photos for today's blog.
You guys don't know what you're missing. As noted by the title of this entry, "Coop There it Is", you were about to see photos of our new chicken coop.

It's totes adorbs.

We also have some neat-o photos of vineyard sunrises, fog, frost and more.

So, as they say in times of technical difficulties, please stand by.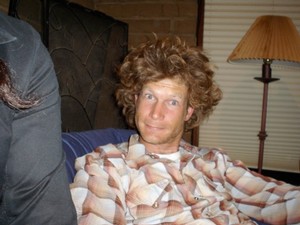 Happy Friday Friends,

For those of you who have consumed a decent amount of this blog, you know that it can be cyclical, and like the wine calendar, repetetive. This is the dormant time for the vines, we tend to bottle a decent amount of wine in the "off" season, and we clean up around the ranch.

I spent most of the day today building a chicken coop, and we look forward to welcoming our new flock in the coming days (photos to come). We also have some pretty major vineyard projects going on. As much as it pained us, we ripped out about 2 acres of vines this week. It was half of our original block of Estrella clone Syrah, planted in 2005 when, frankly, I was either at Saxum assisting Justin Smith in the cellar or commuting back and forth to Sony Pictures raising farming funds in the editorial studio. As a result of this preoccupation with survival, the vines did not have full-time attention and we lost a fair amount of them. They provided us with 11 vintages of great Syrah and we are grateful, but now is the time to replant and make the block stronger than ever. We will diversify the block as we replant with Syrah, Mourvèdre, Cinsaut, Counoise, Roussanne and Clairette (we have our eyes set on an estate white wine when fortune and demand prevail).

Folks have been asking when we will ship our Spring release. It will be allocated in April and consist of 2019 James Berry Vineyard and 2018 MCA Cuvée and a few suprises to be announced soon. Standby.

If you would like to "Zoom Taste" with us, send an email. We are happy to oblige.

More updates and photos soon. Thank you for checking in.


Hello Again,

Like the vines, we have been relatively dormant wine-wise from the completion of harvest up until the New Year. Like everyone, we spent most of our time at home, utilizing the quarantine to get creative in the kitchen and dive deeply in to landscaping and other ranch beautification activities. I have hauled more rocks around this place than I can count, making borders, paths and planters for a vast array of beautiful, water-conscious plants like Manzanitas, Agaves, Sages and Aloes. We cannot wait to have you back for appointments.

January saw an uptick in the cellar as we blended and bottled four new wines, including the 2018 MCA Cuvèe, the 2019 James Berry Vineyard Rhône blend and two exciting new wines under our California Soul label. These wines are gorgeous and will be released in our spring allocation.
In mid-January we participated in a Wine LA (Ian Blackburn) event called "The Wine Stars of California" where we joined a handful of other producers from around the state to discuss and taste some delicious wines virtually via zoom. We will be participating in another such event on February 26th at 7pm called "Rhone Warriors". While I believe this event is sold out, please do check their Wine LA website for more information.

The big news for January was our massive rain event. The Adams Ranch Vineyard saw nearly 11 inches of rain in just a few days. The vineyard is saturated, the birds are singing and we are excited for this bright new year.

All appointments for tastings are currently on hold but if you are Interested in tasting with us virtually via zoom we are happy to accomodate you. Please email us here to make an appointment.

Cheers!

Mark & Ciera Adams