June 9, 2021 | Mark Adams
Nursery Rhymes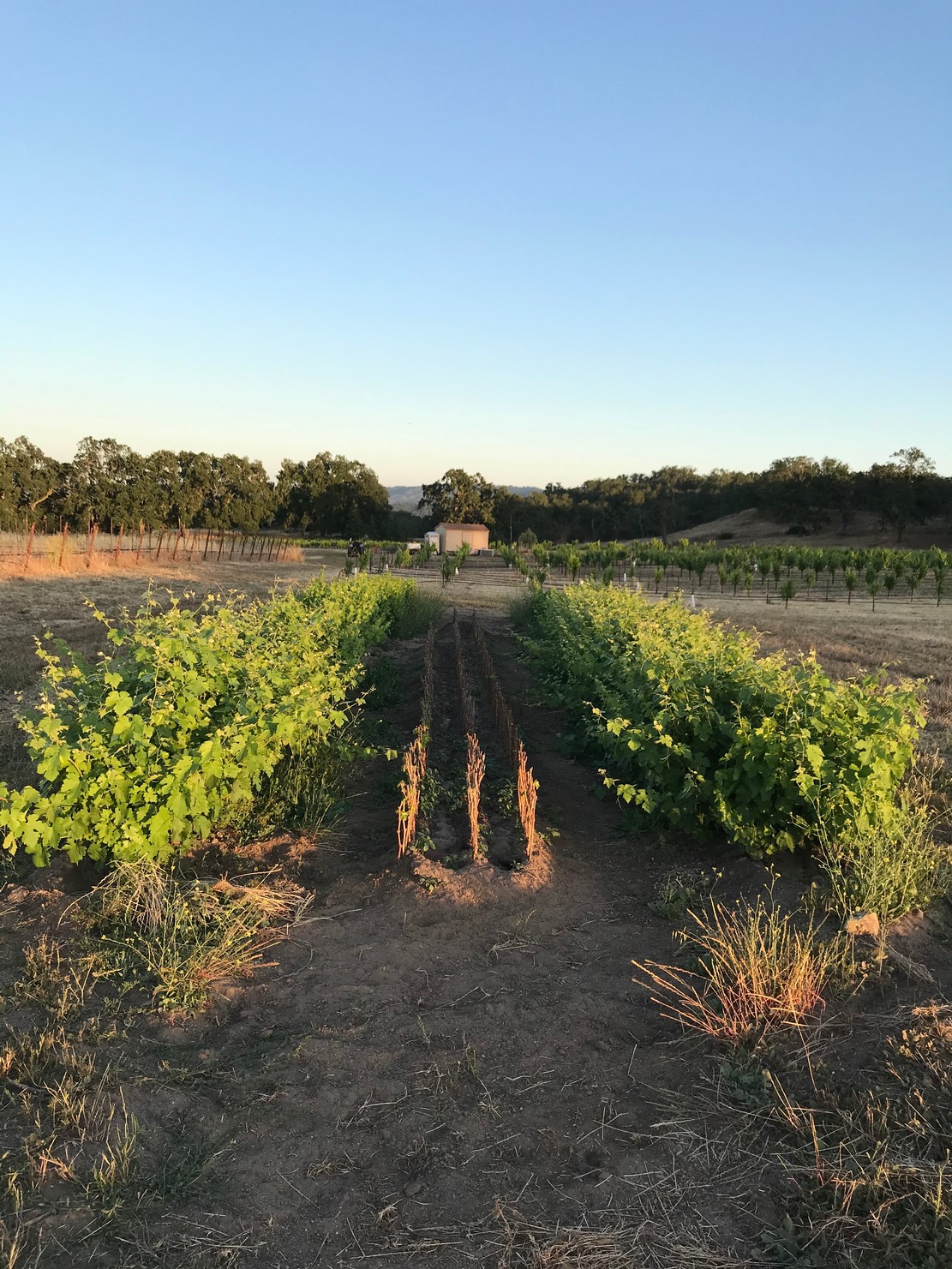 The Adams Ranch Nursery - Grenache, Syrah, Cinsaut and Roussanne.

Greetings,

June has been pretty gloomy thus far, with lots of fog and chilly temperatures, especially in the mornings and evenings. As we ease into the summer months we are preparing to plant Mourvèdre, Syrah, Cinsaut, Counoise and Roussanne into our "Upper Ledge" block, which you can see to the left of the nursery above. While one of our oldest blocks, it was also a prime candidate for replanting due to the fact that it had lost a great many vines to sprawling weeds, a lack of water and the dreaded gophers over the last 16 years. When we planted this vineyard in 2005 I did not have the luxury of farming full time. Ciera and I both were making regular sojourns back to Los Angeles to work jobs that allowed us to keep the vineyard dream alive. When we were back on the ranch during the week I found myself at my day job here, working in the cellar at Saxum at the James Berry Vineyard. As a result of this struggle we lost a great many vines. Now that we are on the ranch full-time, our vineyard is rapidly transformong into the farm we had envisioned in the beginning. The nursery vines you see above will be transported into vacant vine spots that we call "missing teeth" throughout the vineyard. The nursery vines on the outside edge are 2 years old and are quite robust. They will bear fruit in the 2022 season. As for the Upper Ledge, those will be certified nursery vines that will be delivered this summer and given a healthy dose of TLC so that they will produce fruit in the 2023 season.

Thanks for reading.

Bye for now.
Comments
Commenting has been turned off.