BLOG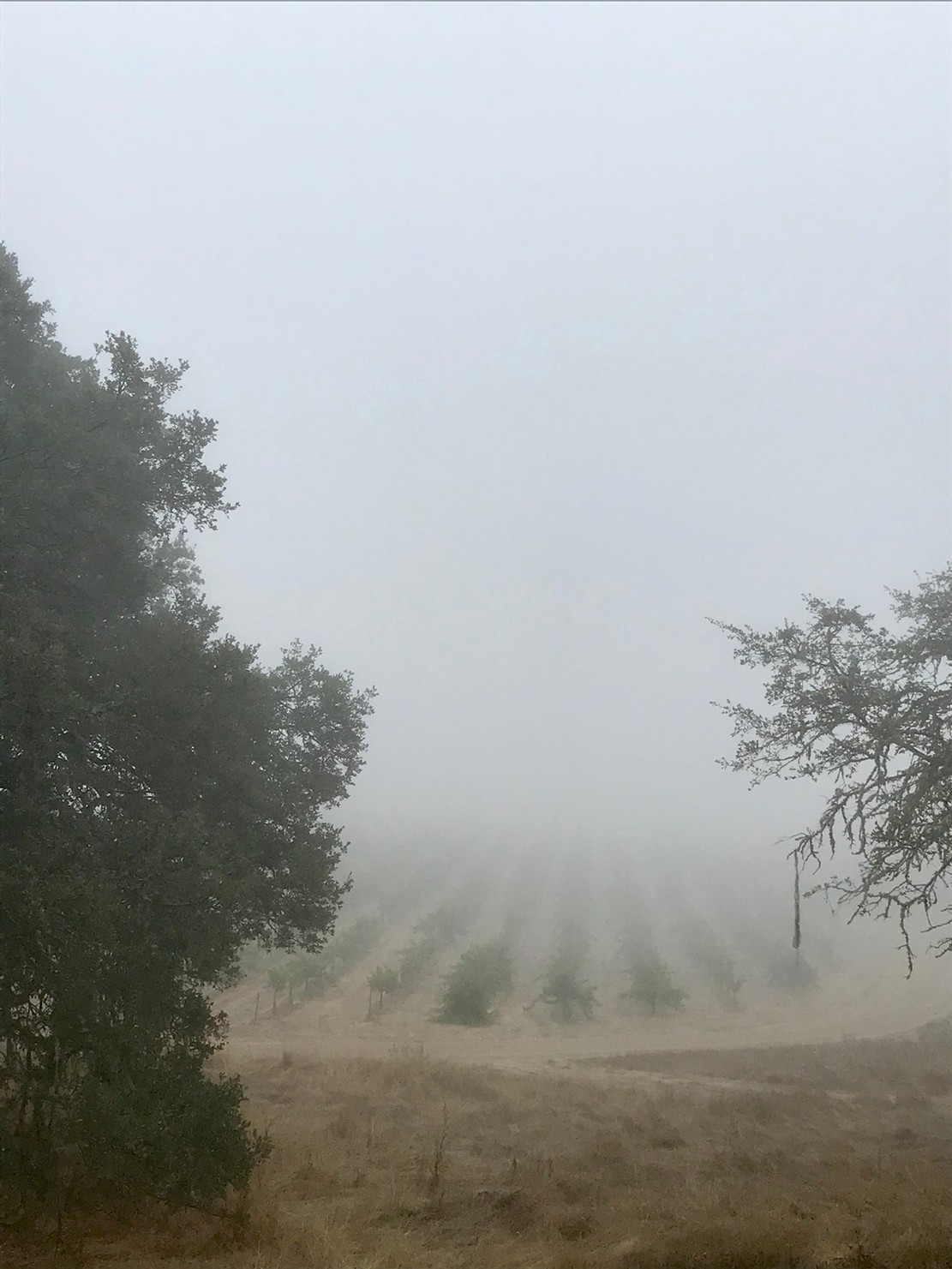 This morning the fog was so thick we couldn't see the end of the vineyard. It was donwnright chilly. Come afternoon time I was sweatin' bullets. The diurnal temperature shift has consistently been around 50 degrees, which can be fine if it's from the 40's to the 90's, but when the highs are in the triple digits, we definitely see stress in the vines. This weekend we are expecting temperares to be up to 110 in Paso Robles. Verasion is almost complete in the Syrah, but we have several more weeks for the Grenache and Cinsaut. With teperatures like this we can be fooled by spiking sugar levels in the grapes, so we try to wait for consistently cooler temperatures to prevail before calling a pick. This lets the vines "recalibrate" so to speak. The sugars will go back down a few brix and the composure of the vines will become steady.

If you haven't received your wine allocation email, we are working on that now. Please make sure to add info@ledgevineyards.com and wineclub@ledgevineyards.com to your contacts. We have had a few people find our notification emails in the dreaded junk folder. We always send at least three notification emails out prior to running wine club. This also gives everyone an opportunity to customize their orders.

If you would like an allocation or to schedule an appointment, please email either of those addresses.

Thanks for visiting.

More next week!
MCA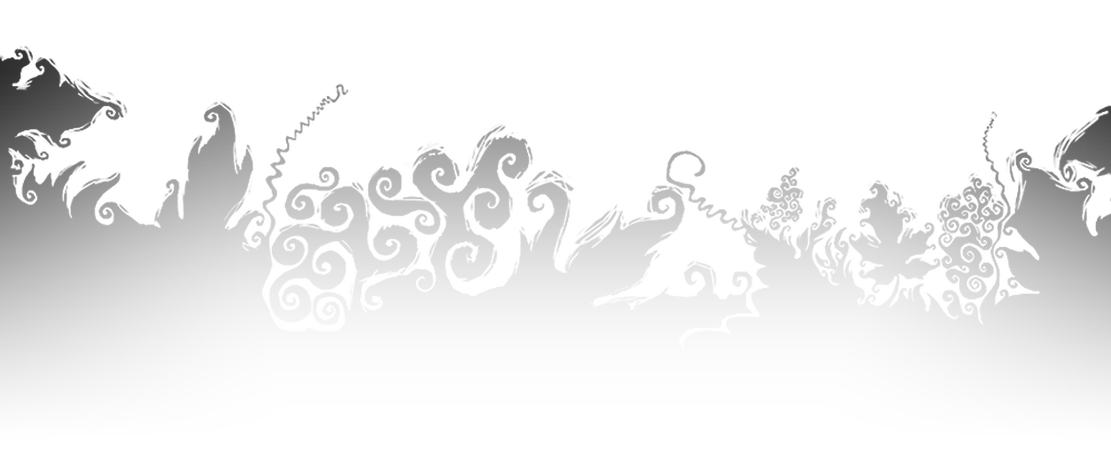 San Luis Obispo and Paso Robles wine country got a much needed break from the smoke and the fires, thanks to the hard work of our firefighters and some timely weather. Our hearts go out to those who are still dealing with the fires, and for that matter, wild weather and apocalyptic circumstances throughout the country and around the world.

Stay tuned to learn about a few upcoming charitable opportunities that Ledge will be participating in to assist with victims of the fires as well as Covid-19.

In wine club news, the allocation will be closing tomorrow. If for some reason you missed out, don't hesitate to reach out to us directly.

Hang in there everyone!

We Apprecate You,
Mark & Ciera Adams

LEDGE



Allocations are open!

2018 Adams Ranch, James Berry Vineyard and Bien Nacido are available.

Please log in customize your October shipments and dont hesitate to email us with any questions.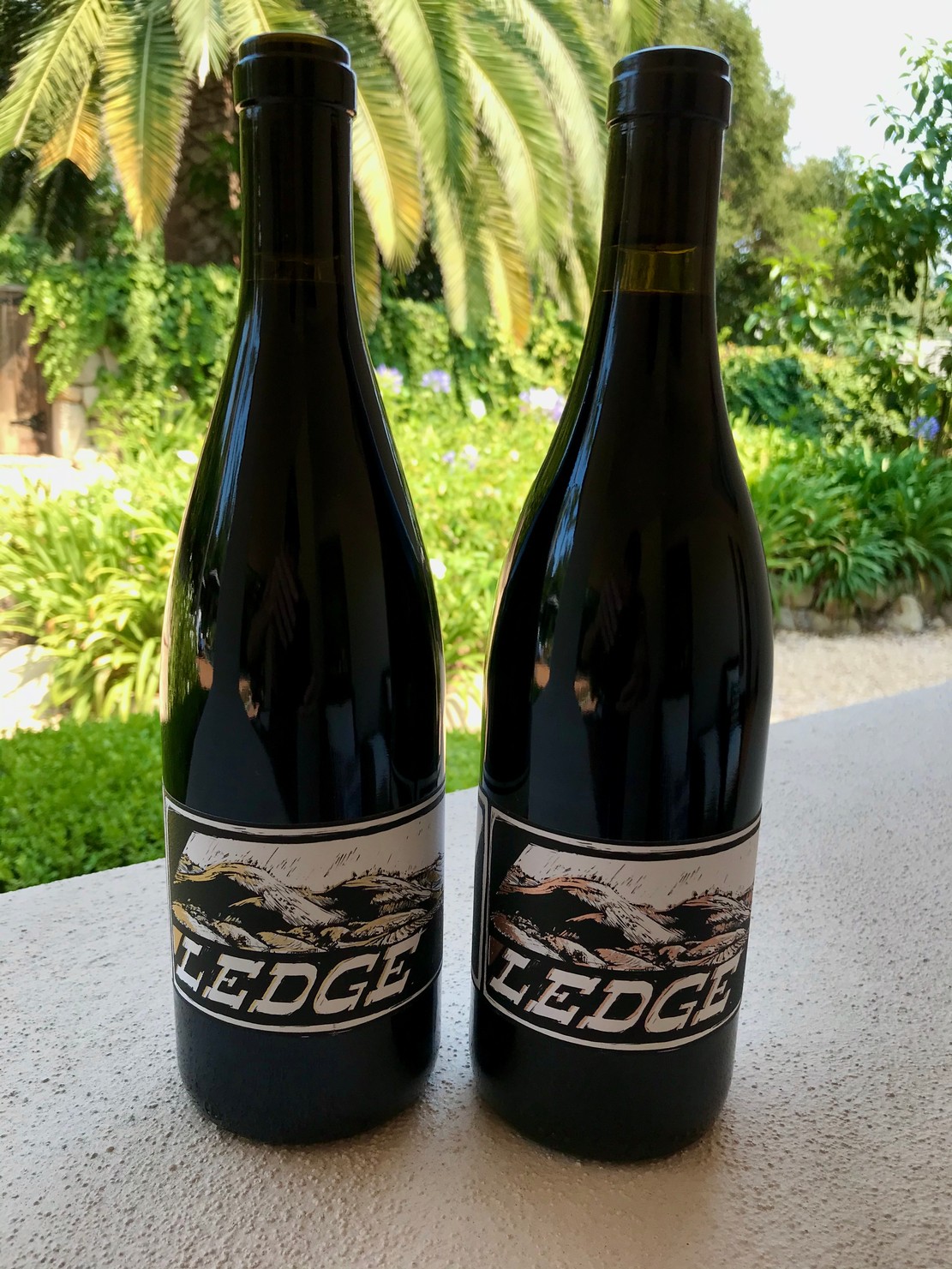 Hello from the Adams Ranch,

Forgive the lack of updates, but not a whole lot has been happening up here. Aside from basic maintenance, the vineyard has been transforming from canopy growth to ripening mode. The shoot growth has slowed and the plants are putting their energy into the grapes. Veraison is well on it's way throughout the vineyard with Syrah taking the lead, followed by Grenache, Roussanne and finally Cinsaut.

The jury is still out on whether or not we will make a Cinsaut rosé this year, but truth be told, we'd rather the Cinsaut reach optimal ripeness in order to include it in our red blend. The Syrah, Grenache and Roussanne are all on track for the usual October harvest, with yeilds a little bit down from last year. We have been dropping fruit on over cropped vines and taking precautions to make sure we get the finest fruit possible.

James Berry Vineyard (Willow Creek District, Paso Robles) is looking glorious as usual, as is our Syrah block at the Bien Nacido Estate (Santa Maria Valley, Santa Barbara County).

These vineyards (along with the Adams Ranch) represent the future of the Ledge winery program. We encourage you to click the links above to learn more about these world class vineyard sites.

In other news, we have released wine club and will be updating our online store this week. Many of you have already customized your orders, but as you know, certain releases will sell out rapidly, so stock up on your favorites while you can.

For those not in the wine club, there are still wines avaialble for purchase in our online store.

You can visit the store by CLICKING HERE

We have two new releases for wine club: the 2018 Adams Ranch Syrah blend and the 2018 James Berry Vineyard Grenache Blend.

Please check back next week for more updates and a streamlined online shopping module.

Happy Wine Wednesday and we wish you all the very best.

Sincerely,

Mark, Ciera and Elizabeth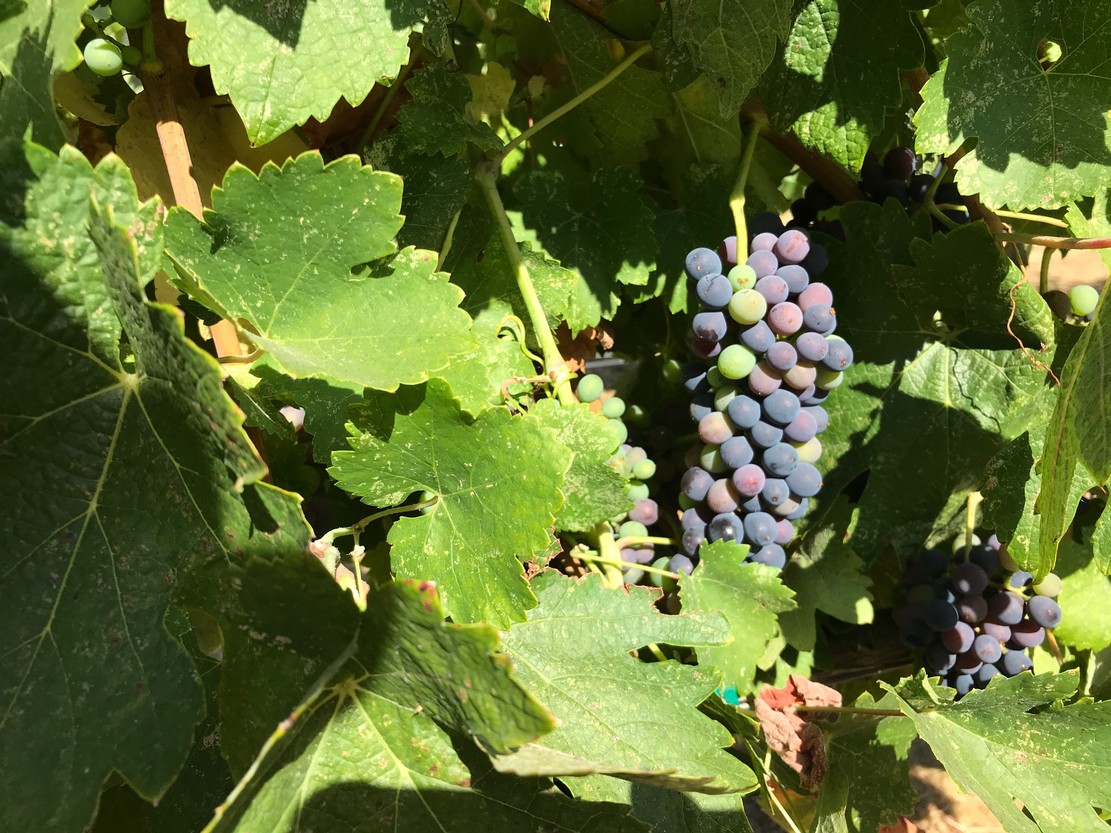 Untitled 2020 by Adam Enron Welch. From a collection of Ledge / Adams Ranch inspired works.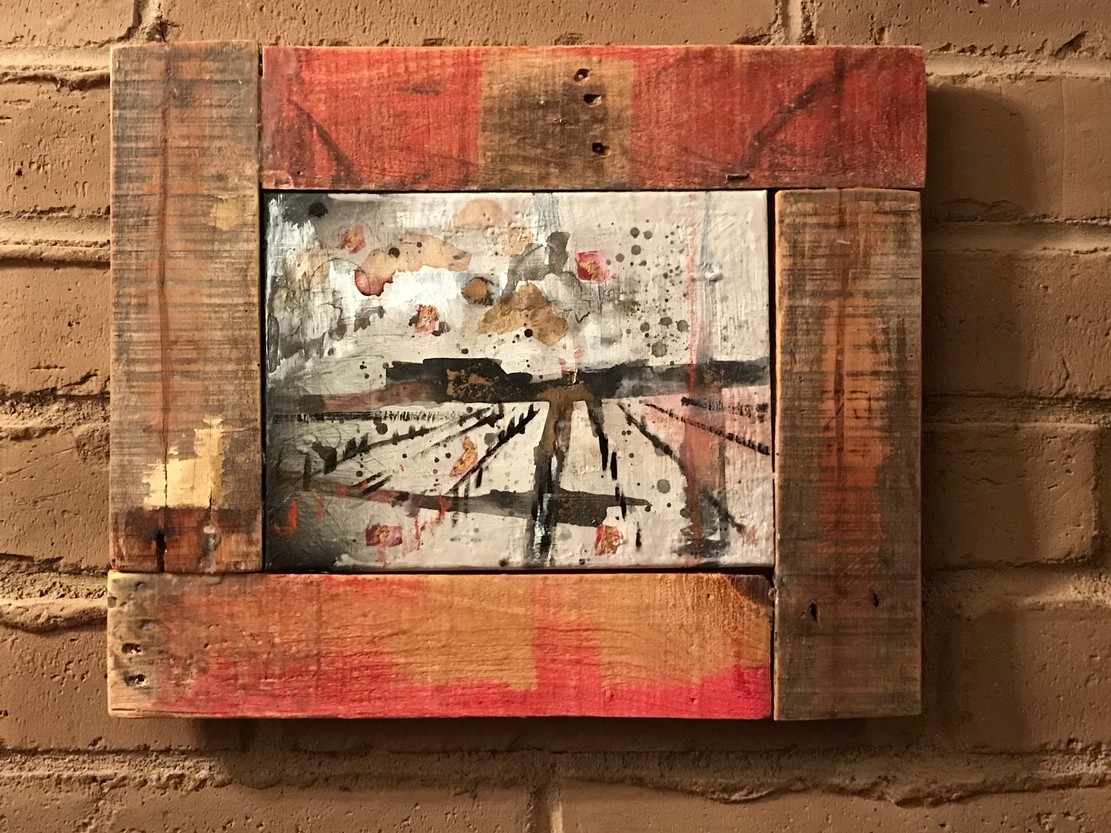 Here are some photograhs taken taken this morning at the Adams Ranch Vineyard, Willow Creek District, Paso Robles, California.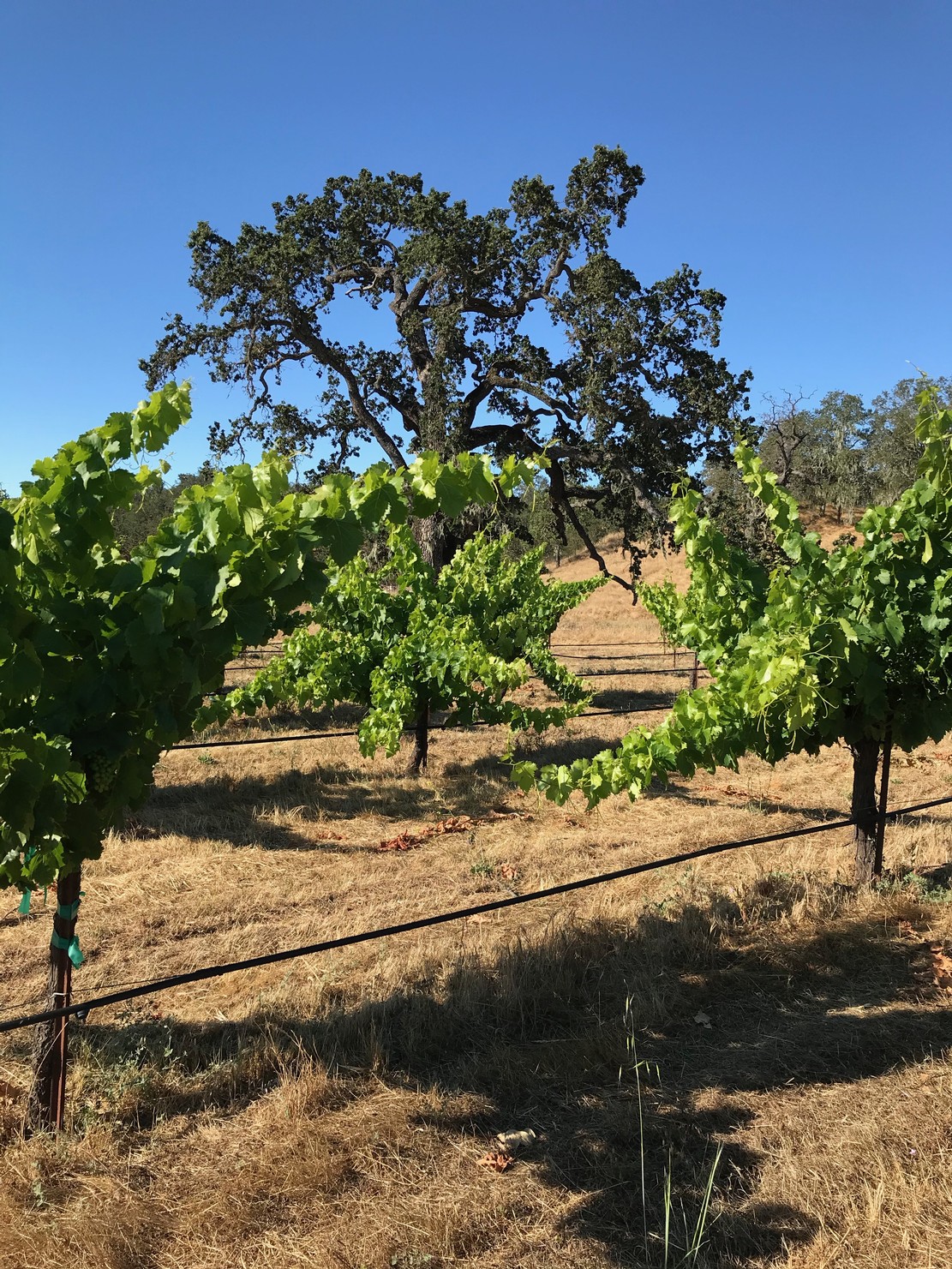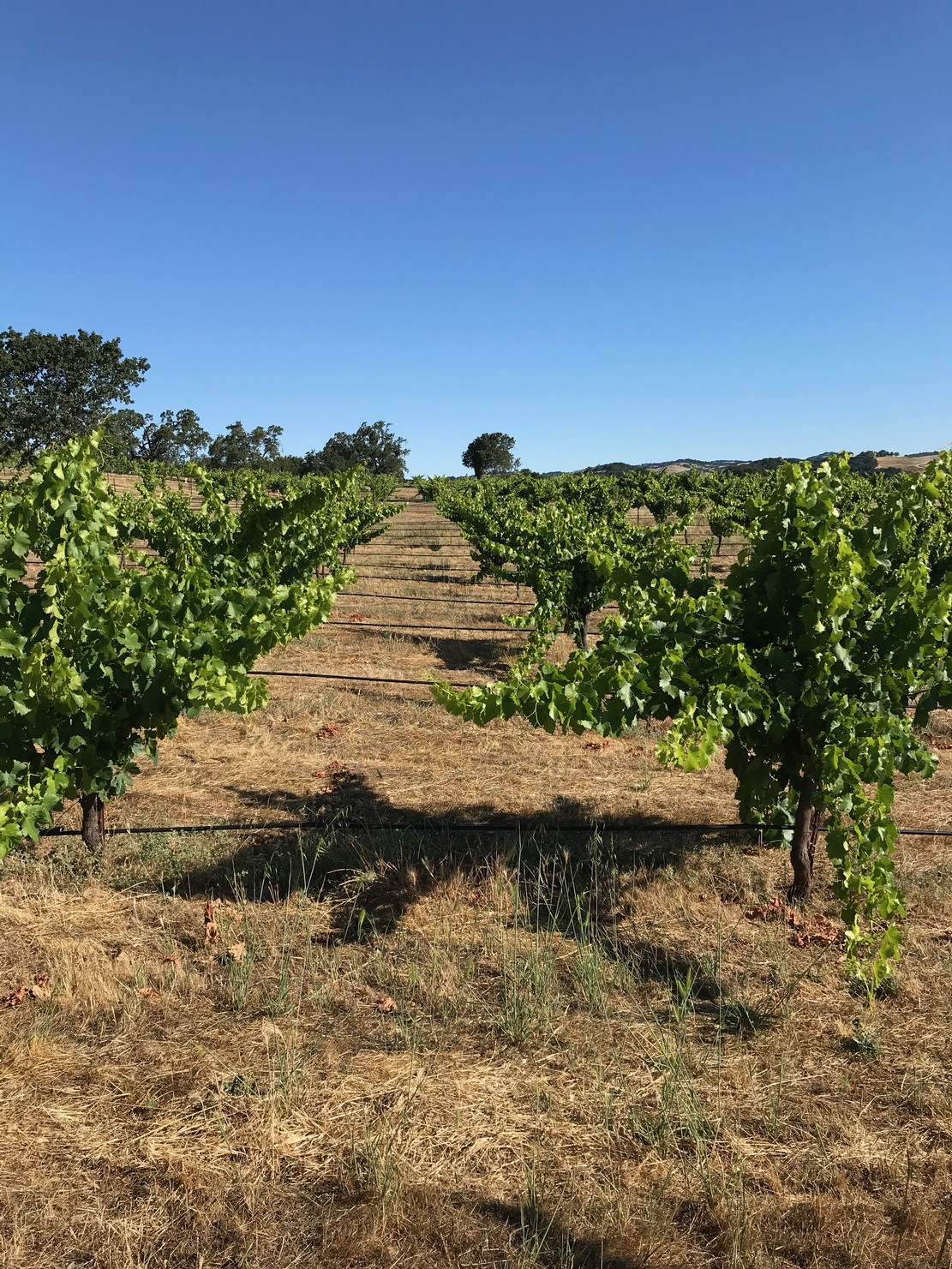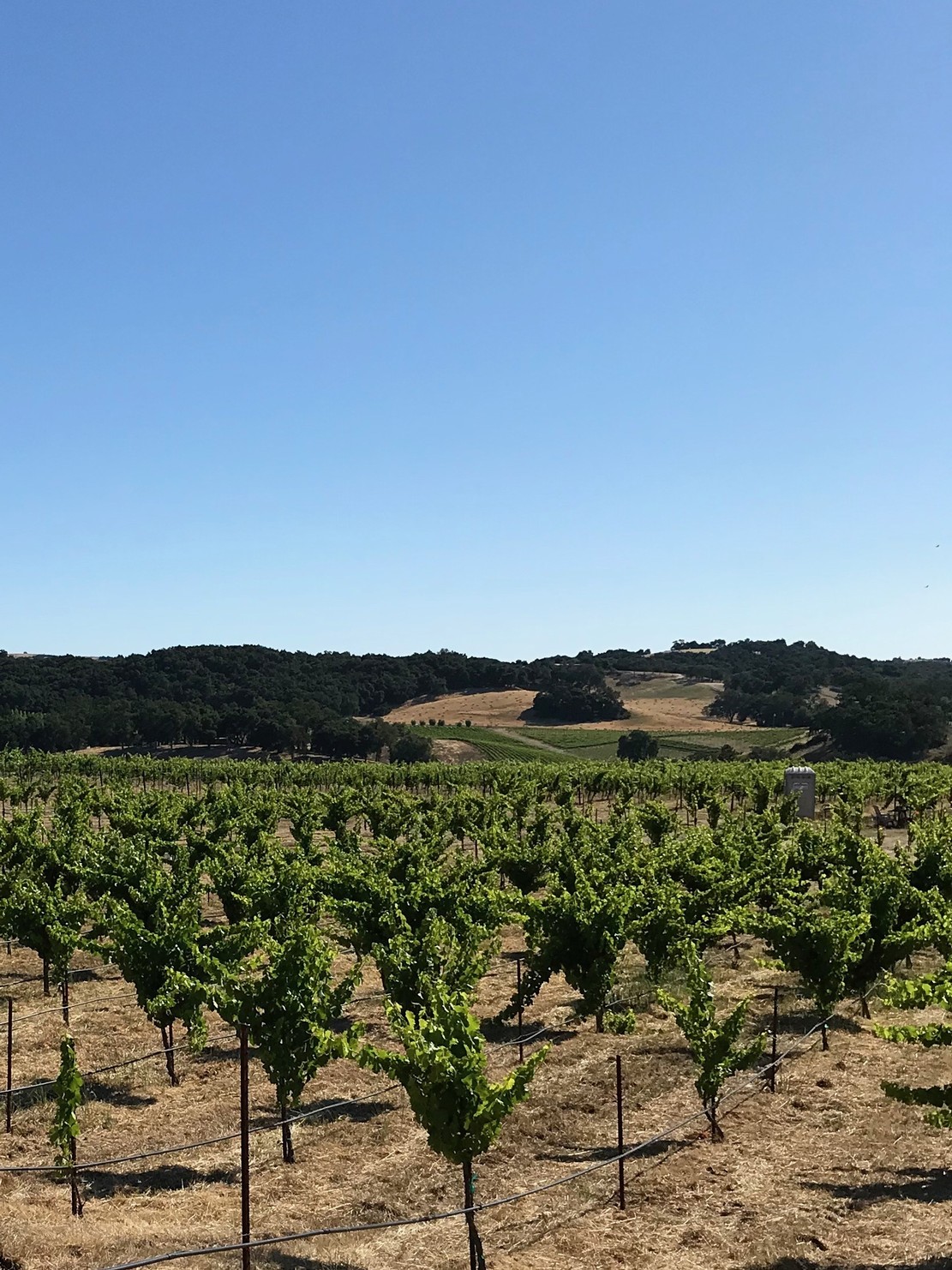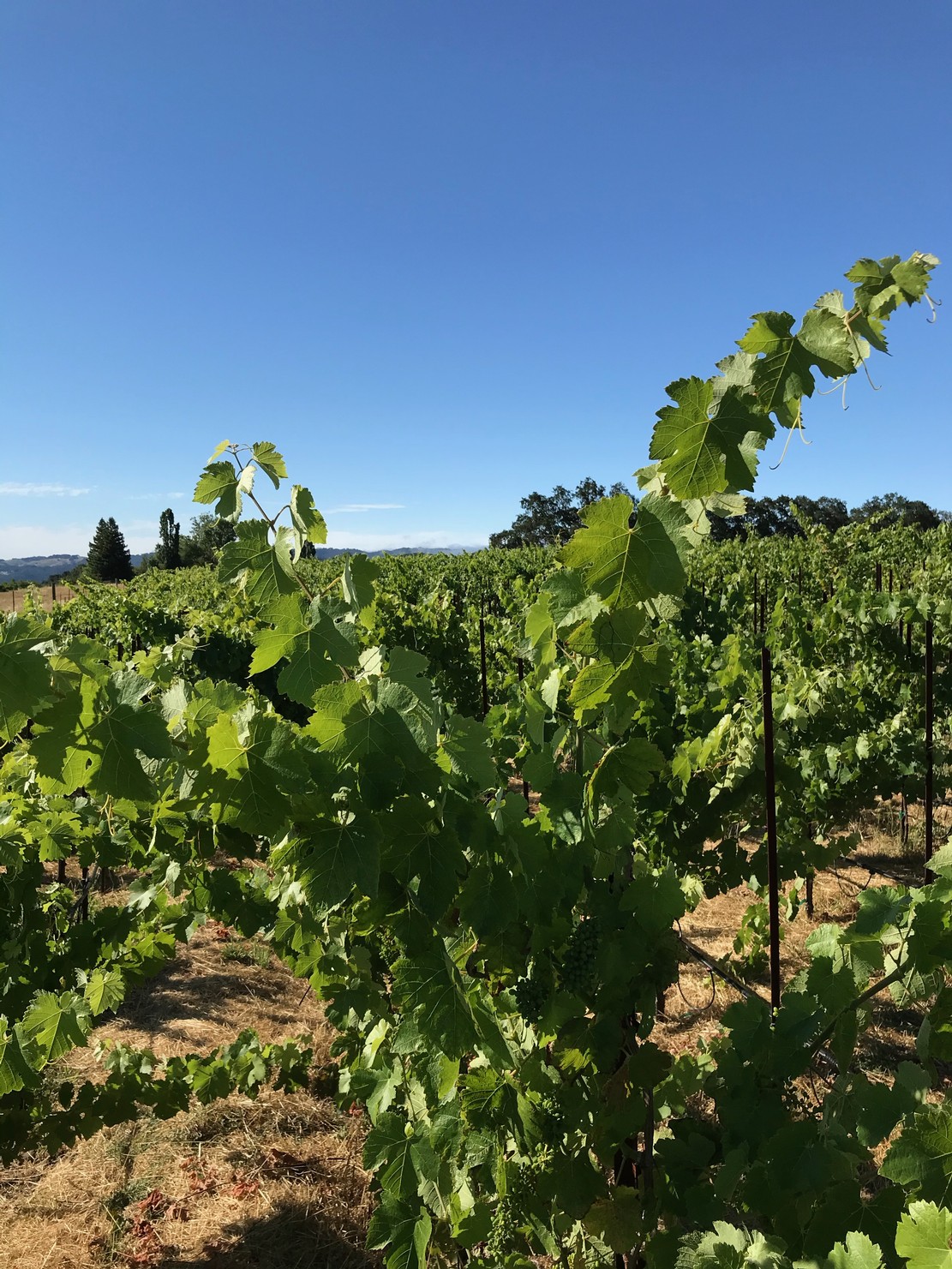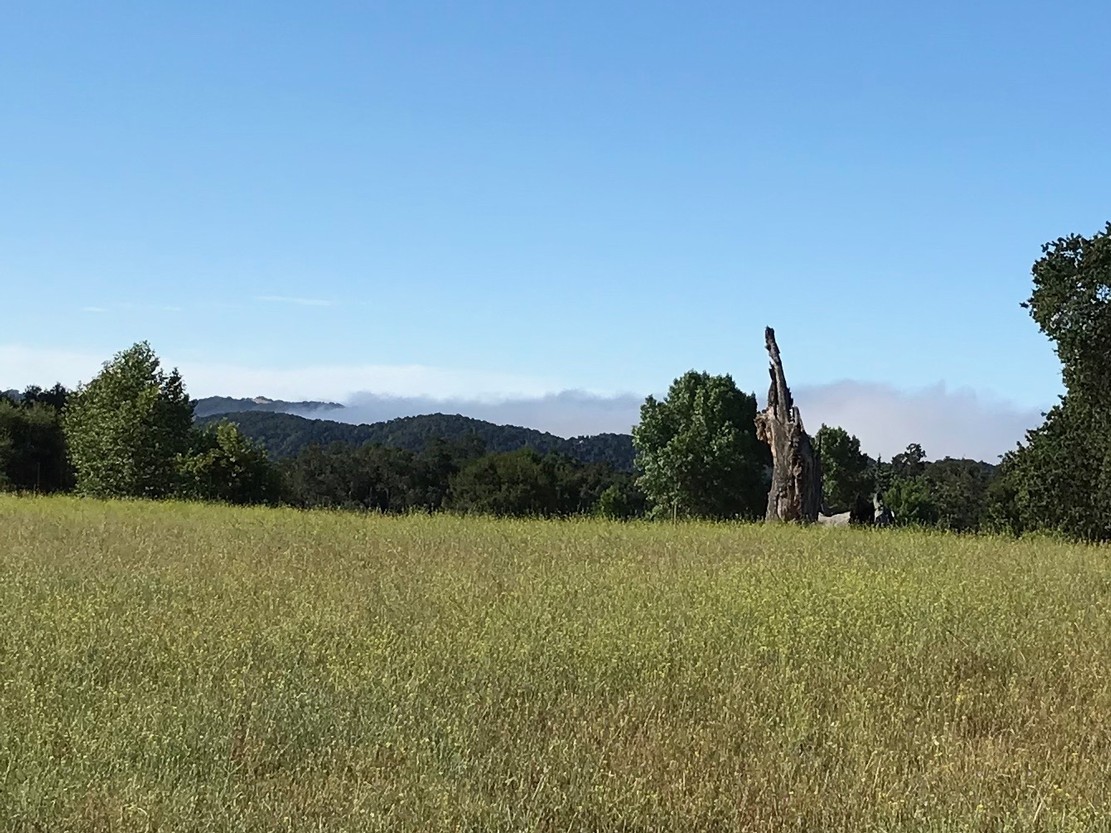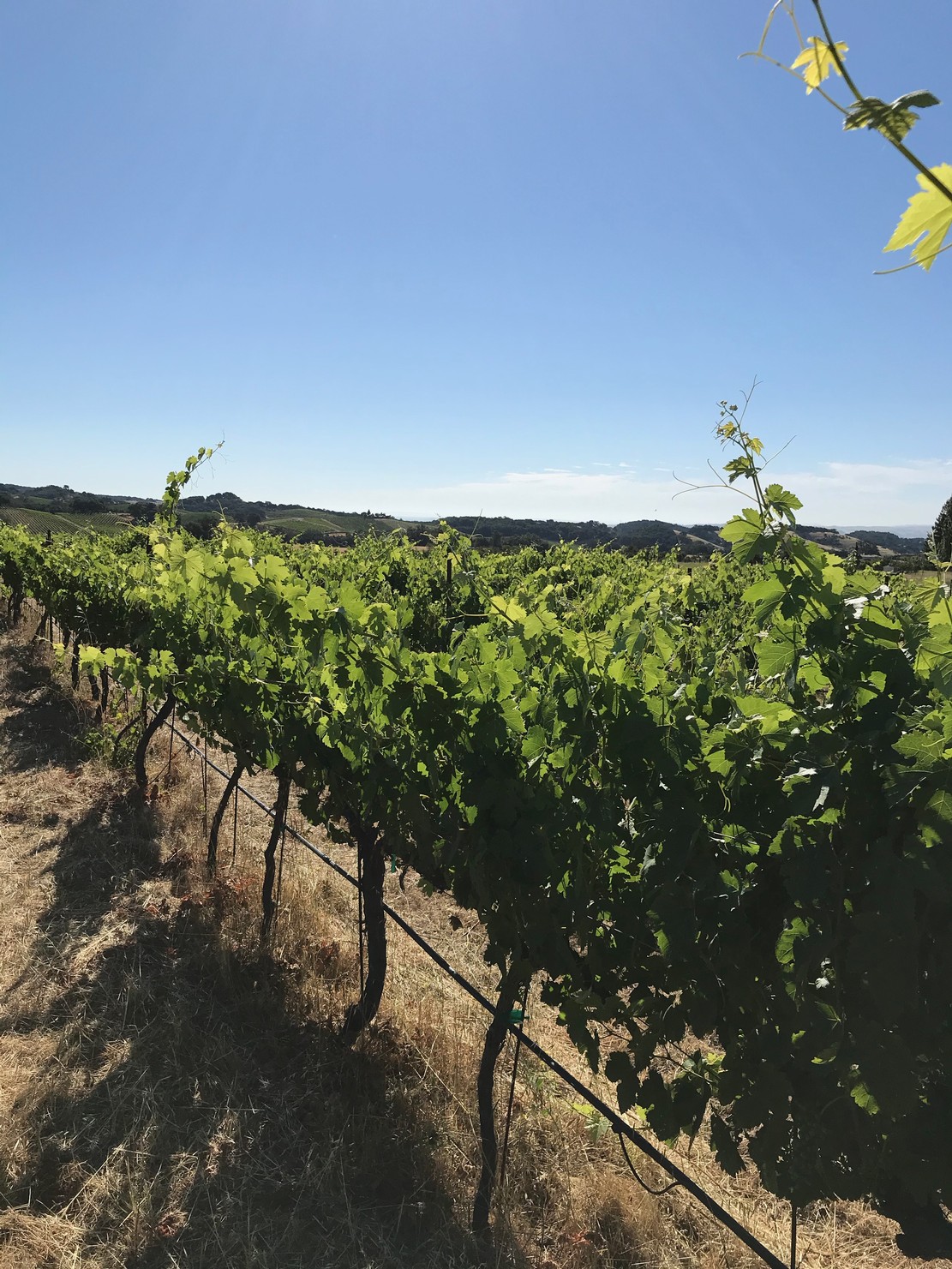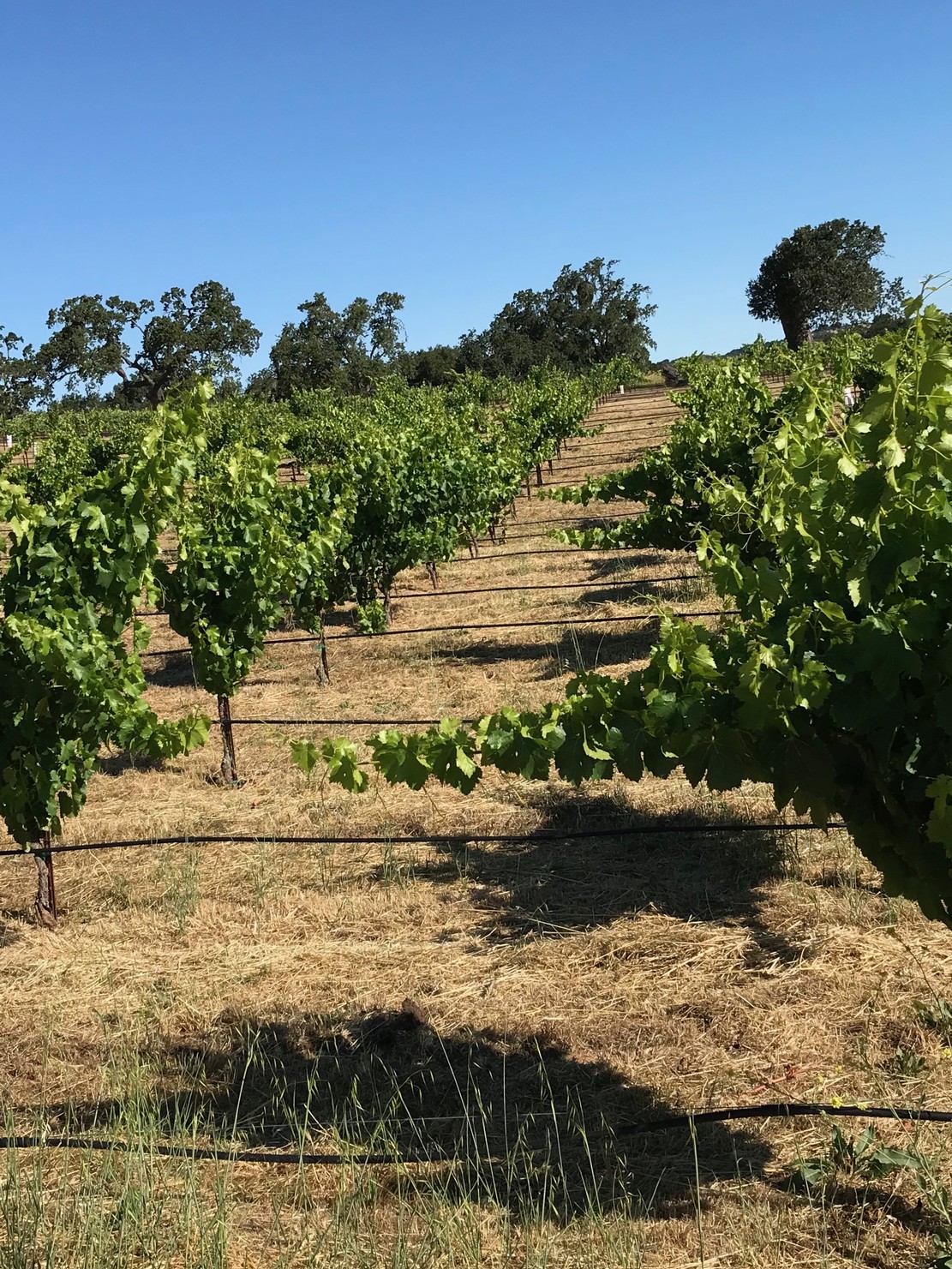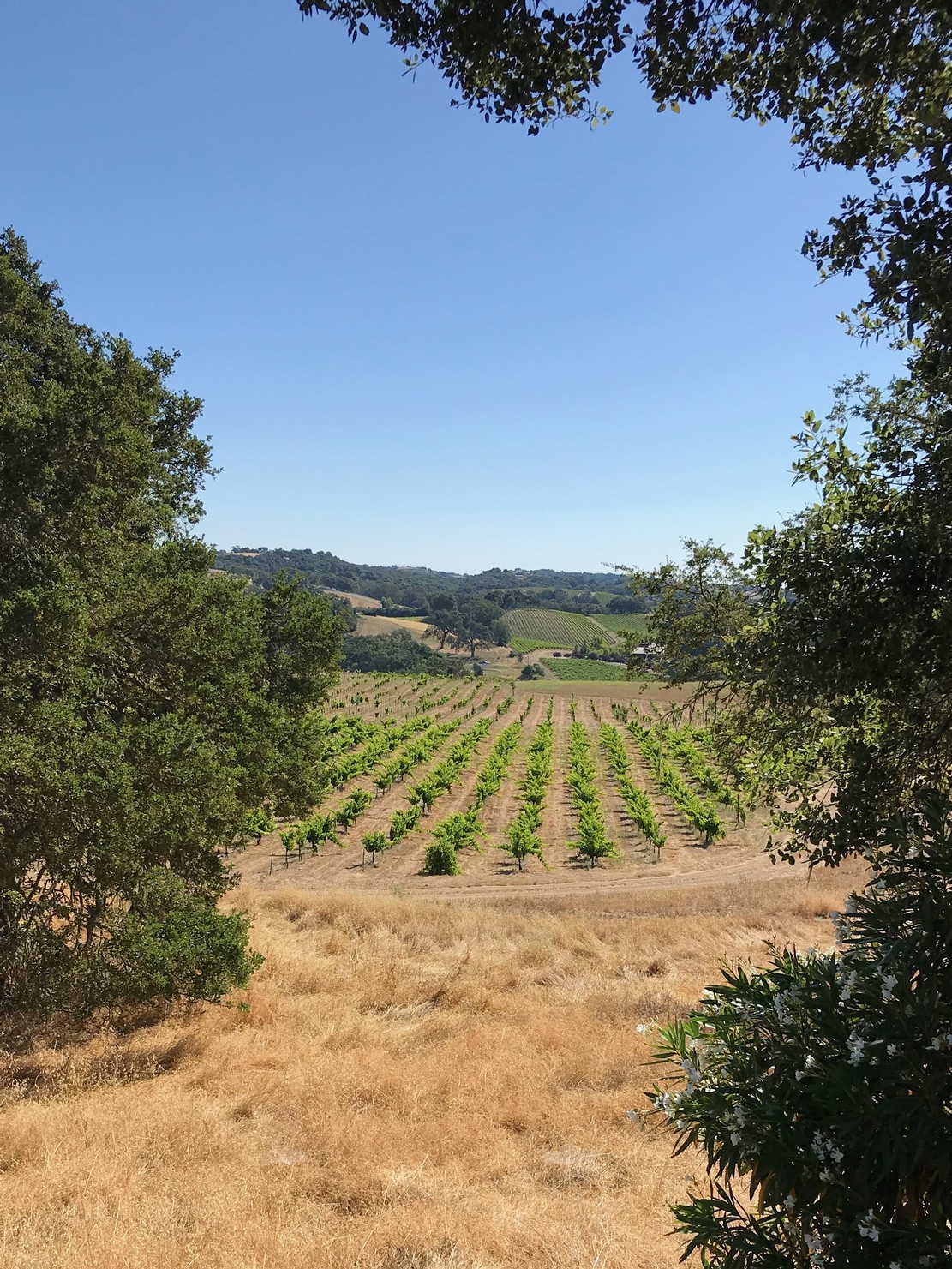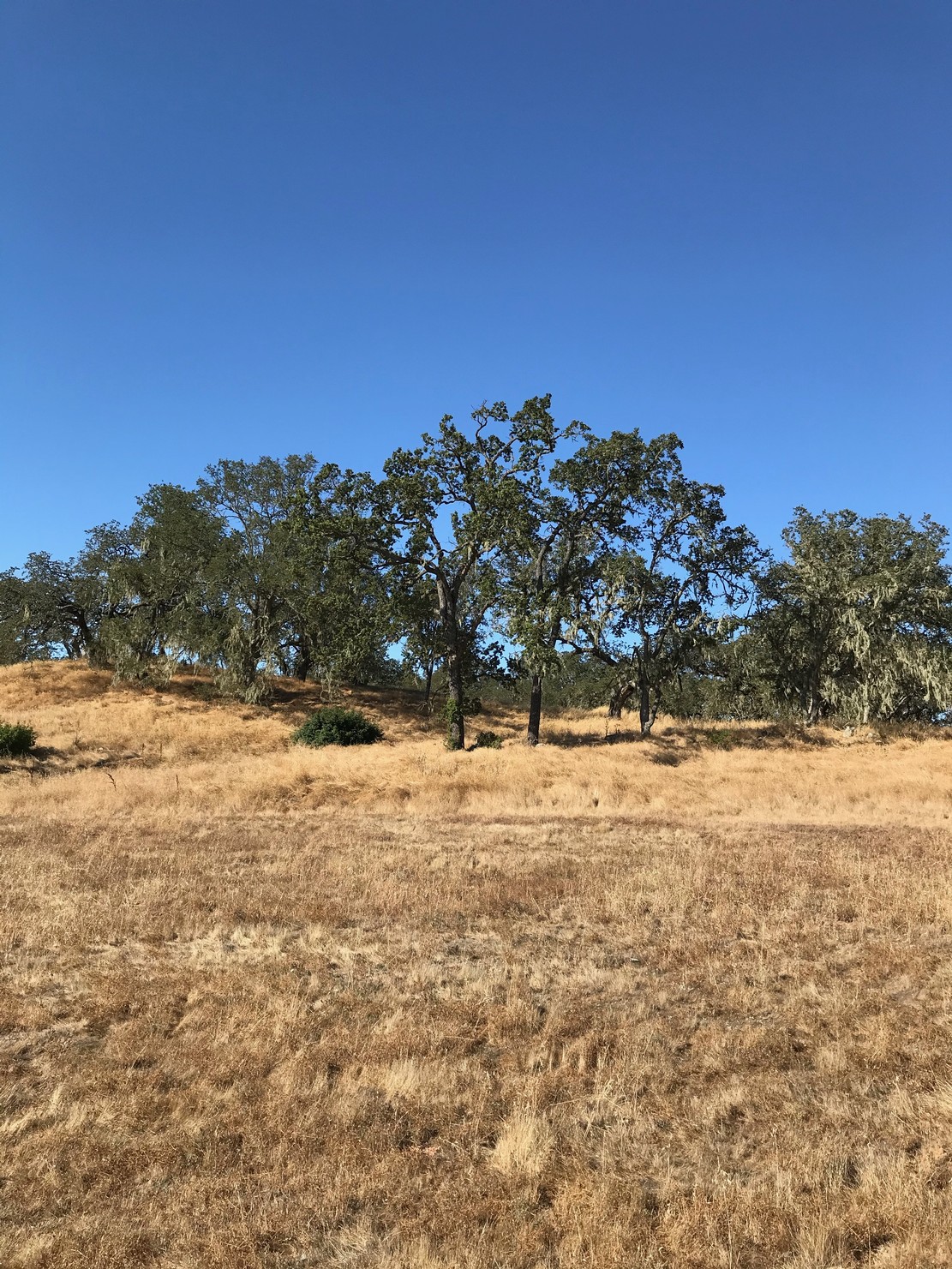 Happy Wine Wednesday!
We put up the last of the Ledge 100% Grenache in the online store from vintages 2015 and 2016. We are down to our last few cases, so act now if you want to get in on these wines.
CLICK HERE TO VISIT THE STORE
or
HERE FOR THE LIMITED GRENACHE RELEASES

Both vintages of Grenache earned 95pt scores from Jeb Dunnuck.
Would you like to schedule a virtual tasting? We are happy to set up a private tasting with you via zoom.

EMAIL US FOR DETAILS
Tomorrow, Thursday June 12th at 3pm we will be participating in a Zoom Hangout with Chris Taranto of Paso Wine as well as Paul Lopez from Denner Winery and Daniel Callan of Thatcher Winery.

MORE INFO HERE
We have been cleaning up the vineyard, shoot thinning and planting. Here are a few photos taken yesterday evening at the Adams Ranch Vineyard. Thanks for visiting!
-MCA

---------

Roussanne in the Lake Block looking towards Cinsaut and Syrah in the Ledge Block.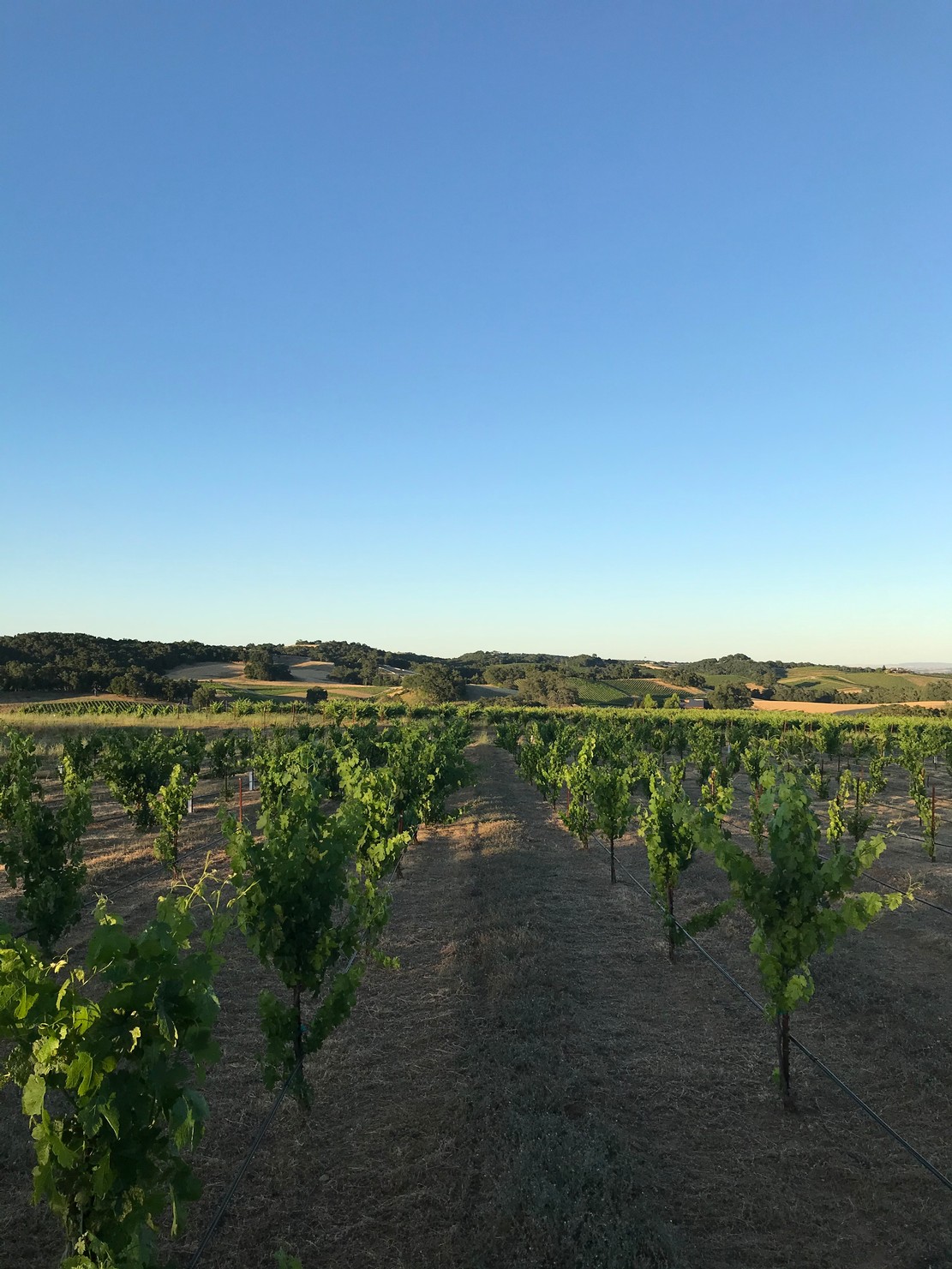 Grenache in the Fin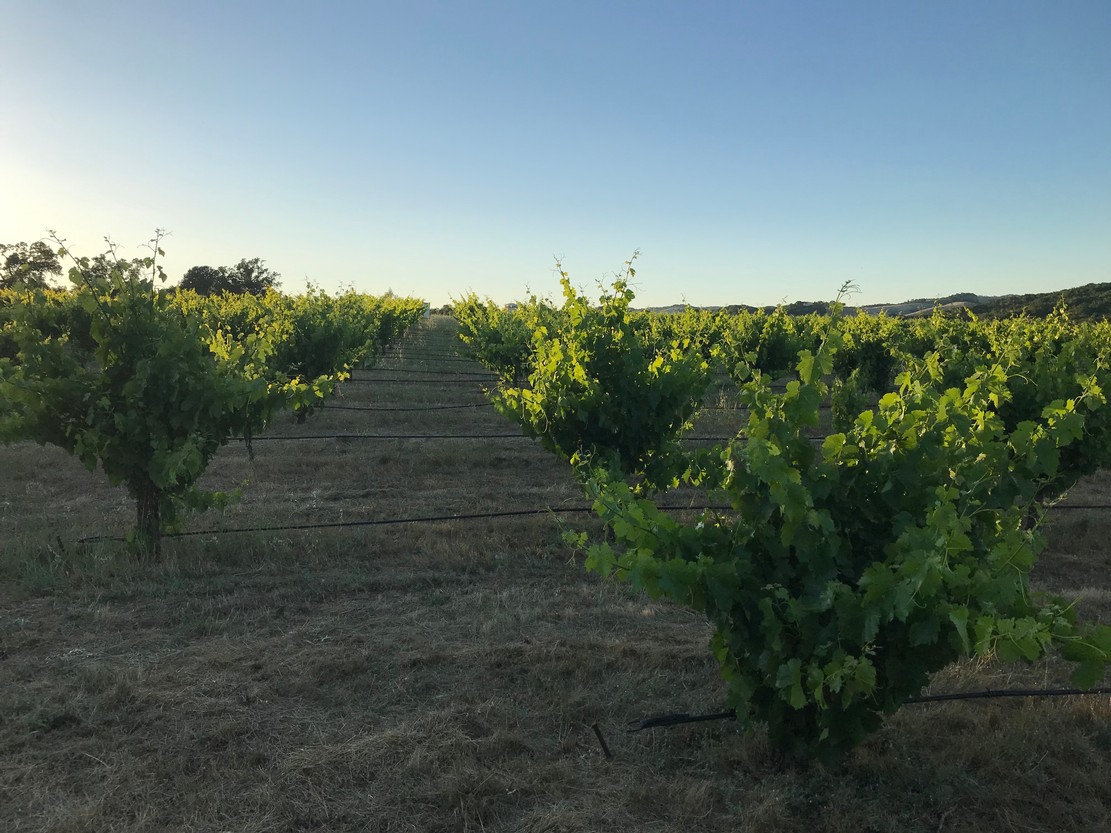 Syrah in the Bunkhouse Block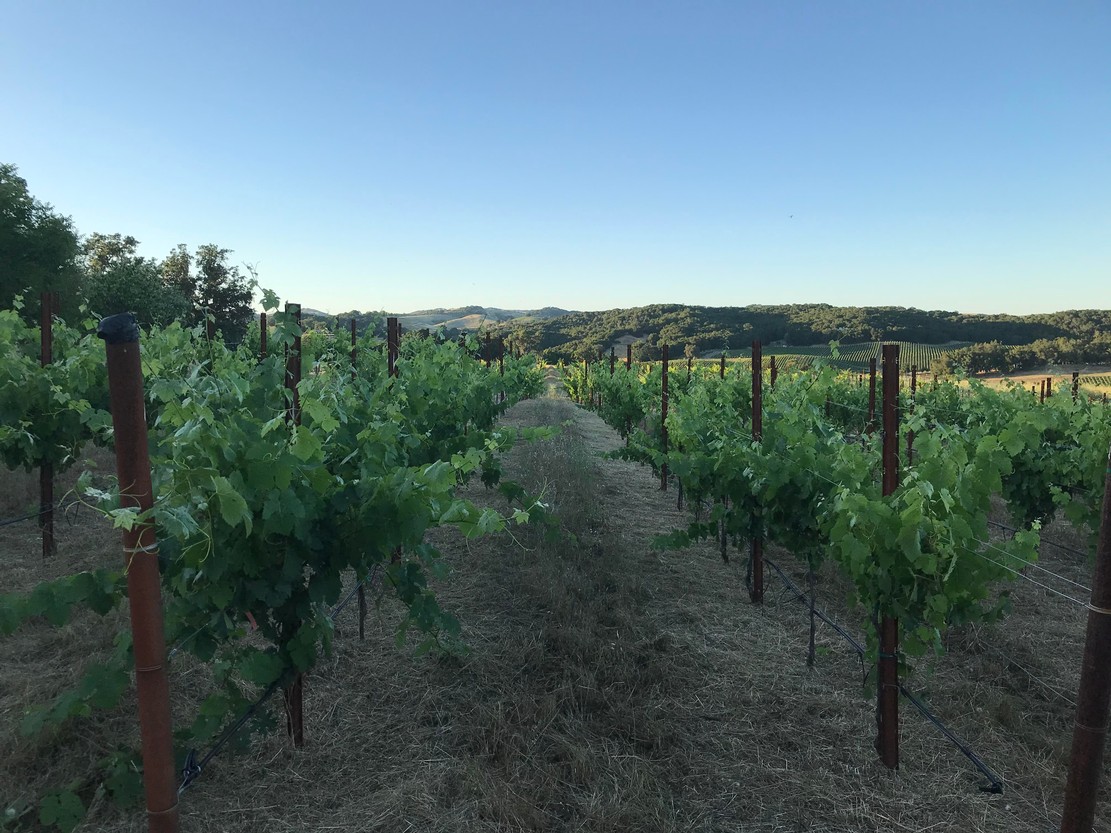 Moving right along...

Here are a few snaps of our current vineyard progress. We have vines in all stages of fruit set, pro bloom, partial bloom, full bloom, and baby fruit clusters as you will see below. We are experiencing a bit of a cool down and we hope the weather cooperates for the setting of all of our clusters. Stay tuned. To visit the wine shop, click HERE
Grenache at the Adams Ranch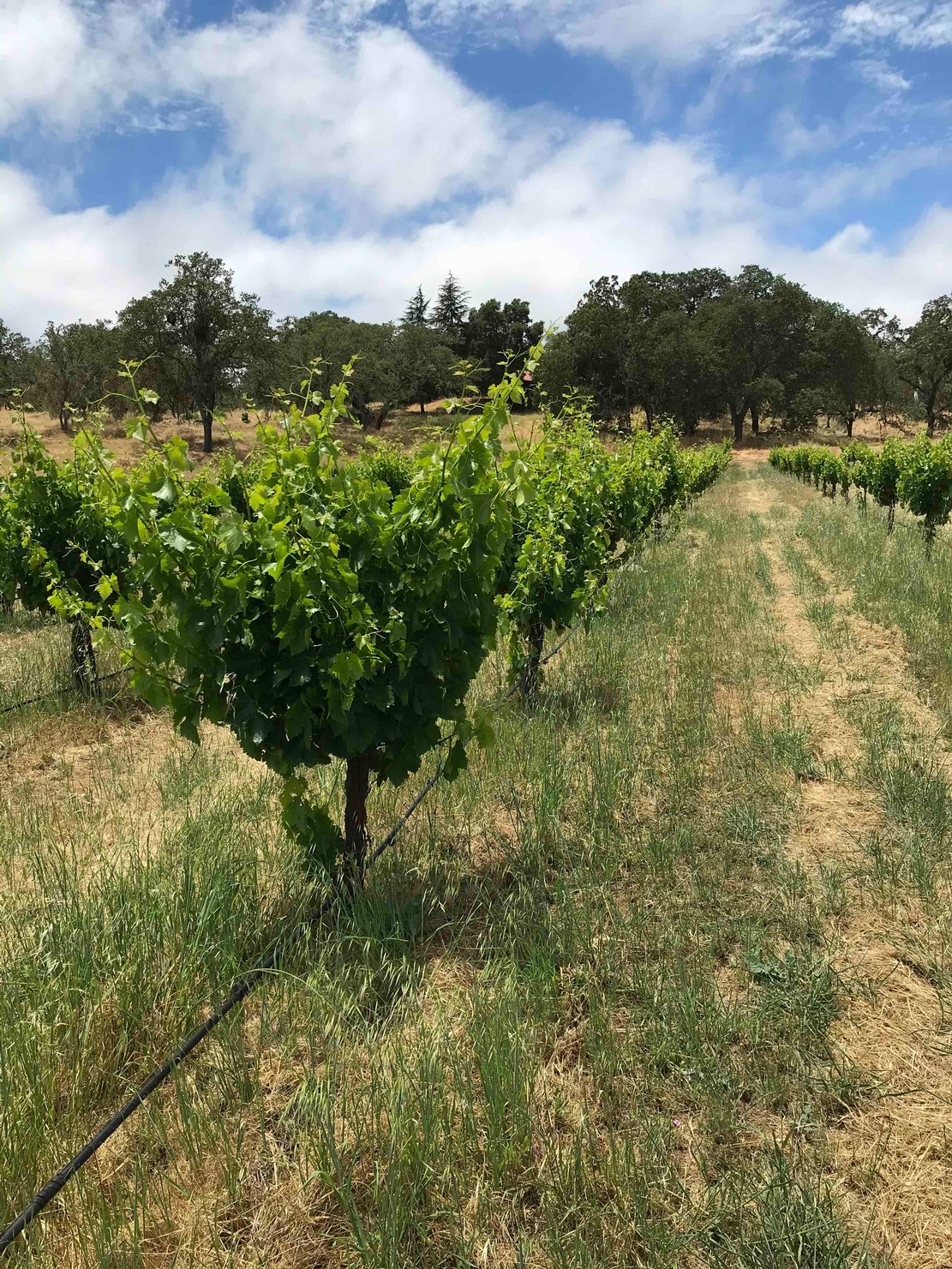 Pre Bloom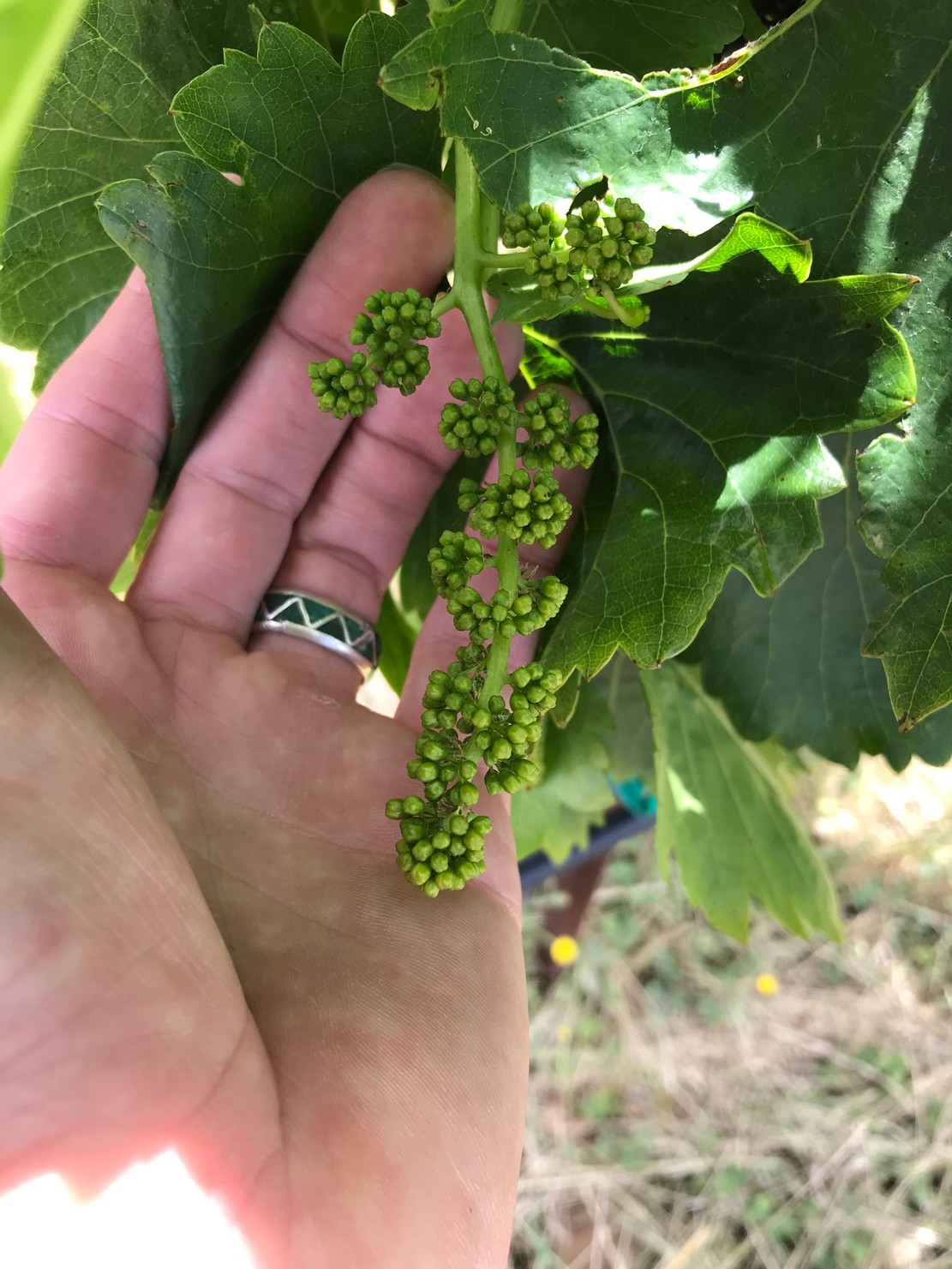 Partial Bloom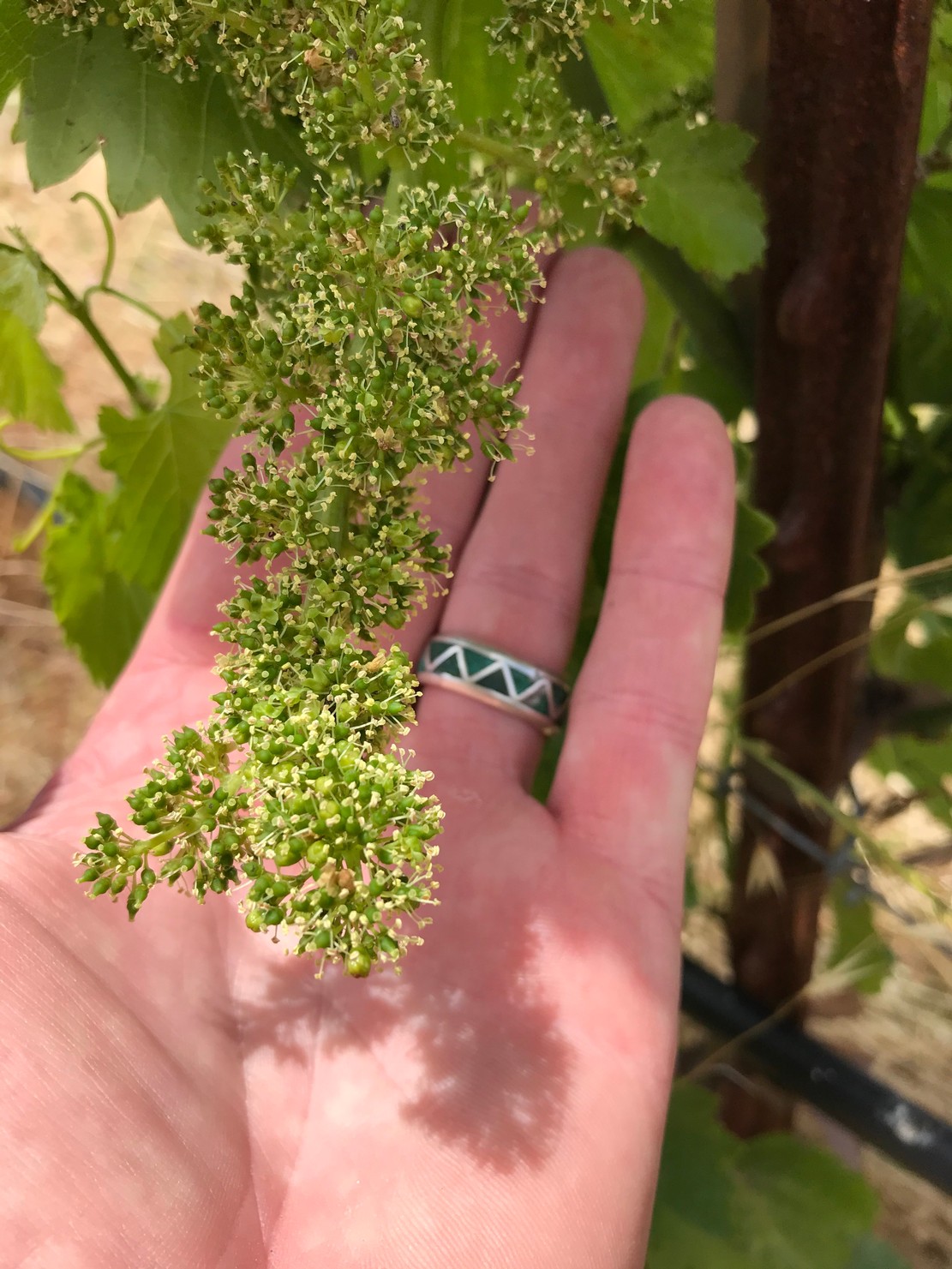 Full Bloom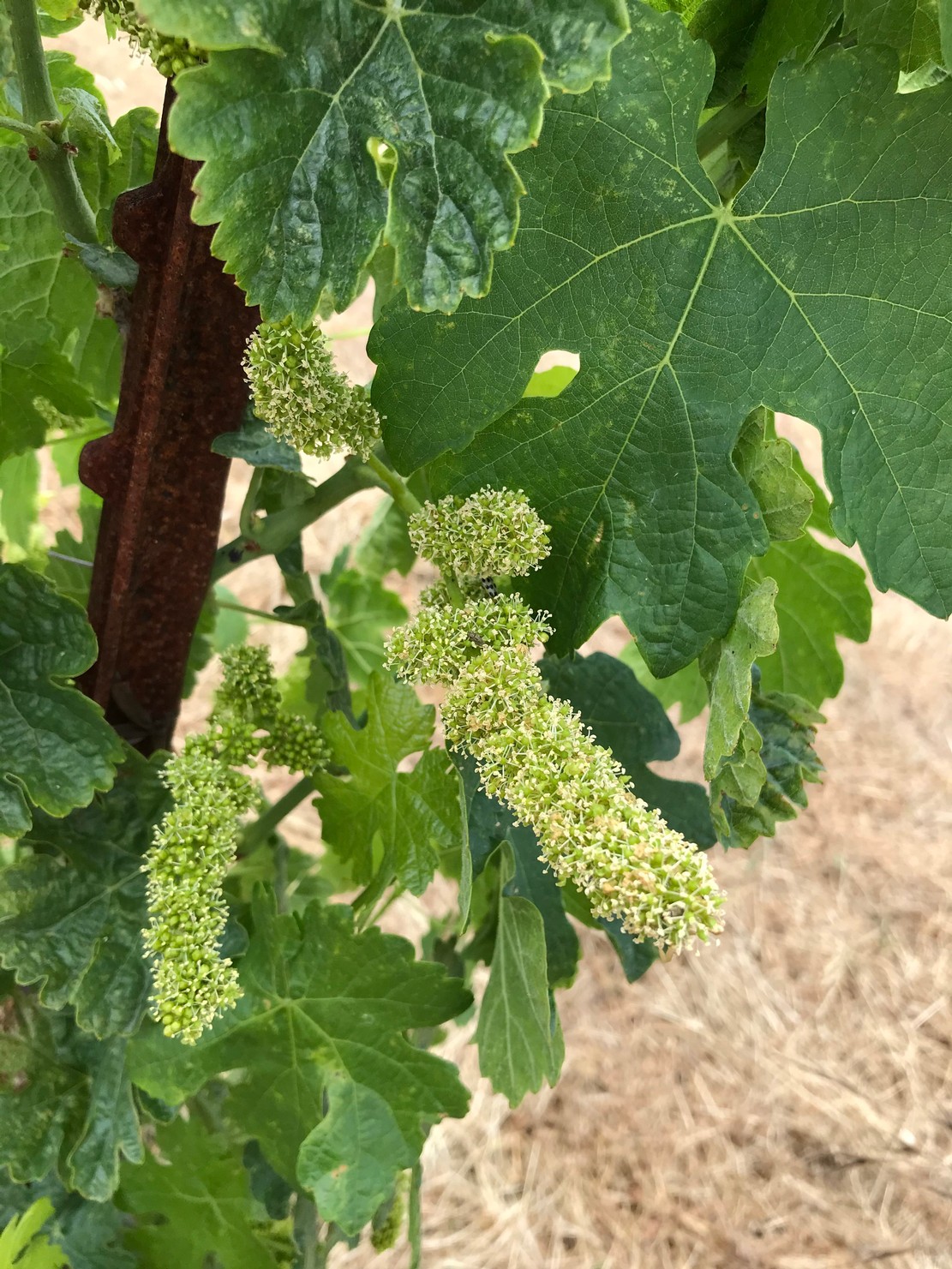 Fruit Set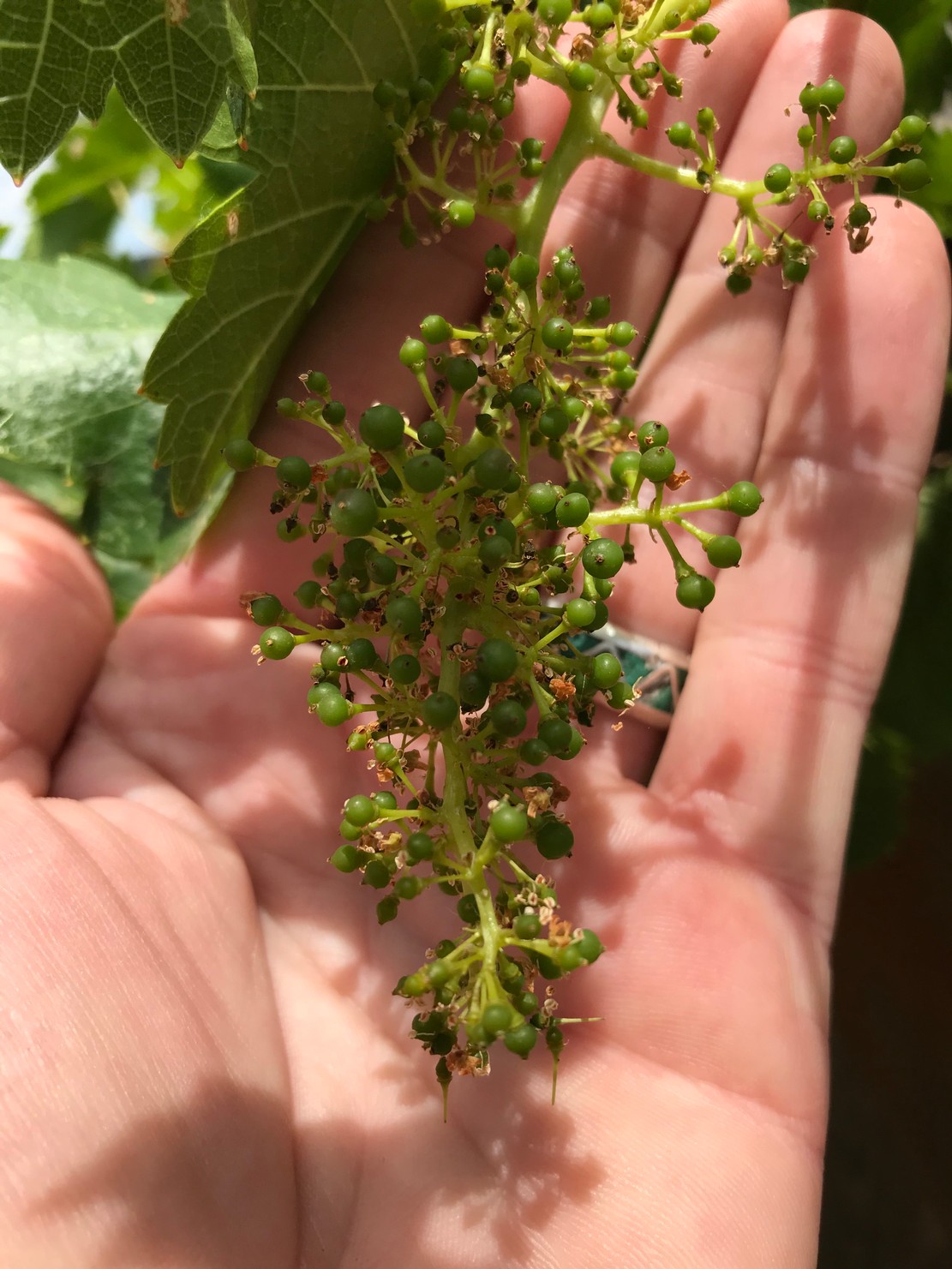 Cinsaut in Year 3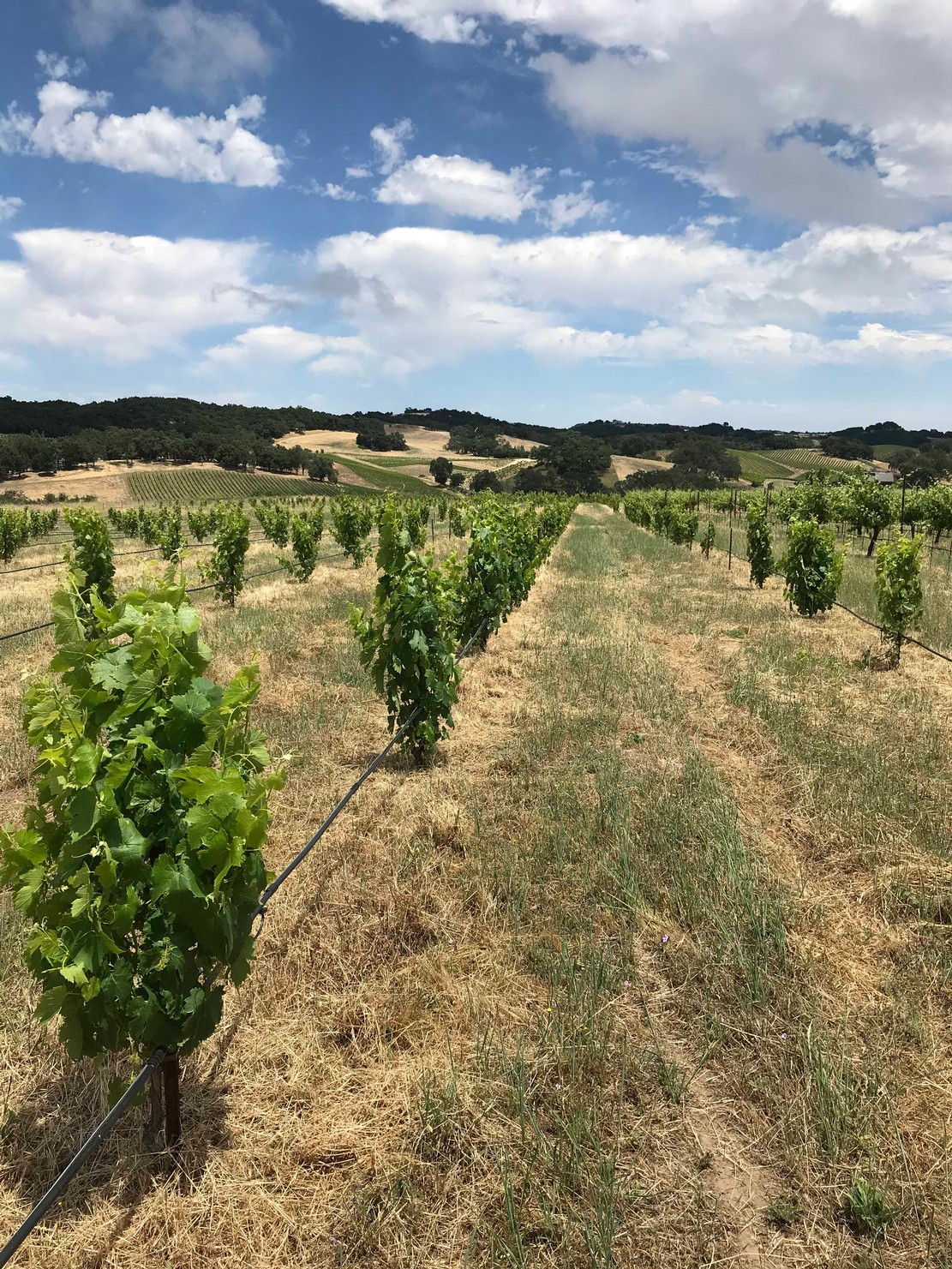 We have several fun wine choices available for free shipping. Click this link to visit the online wine shop

Summer is upon us and thigs are moving right along here on the vineyard. Flowering is well underway and we should be seeing fruit sets sooner than later. We miss wine loving visitors, but are happy to send our wines to your door. Don't hesitate to ask about any rare vintages or releases that may not be in the shop. We have quite a few surprises in our library that we are happy to share. Enjoy the photos of the Adams Ranch Vineyard and we hope to see you soon.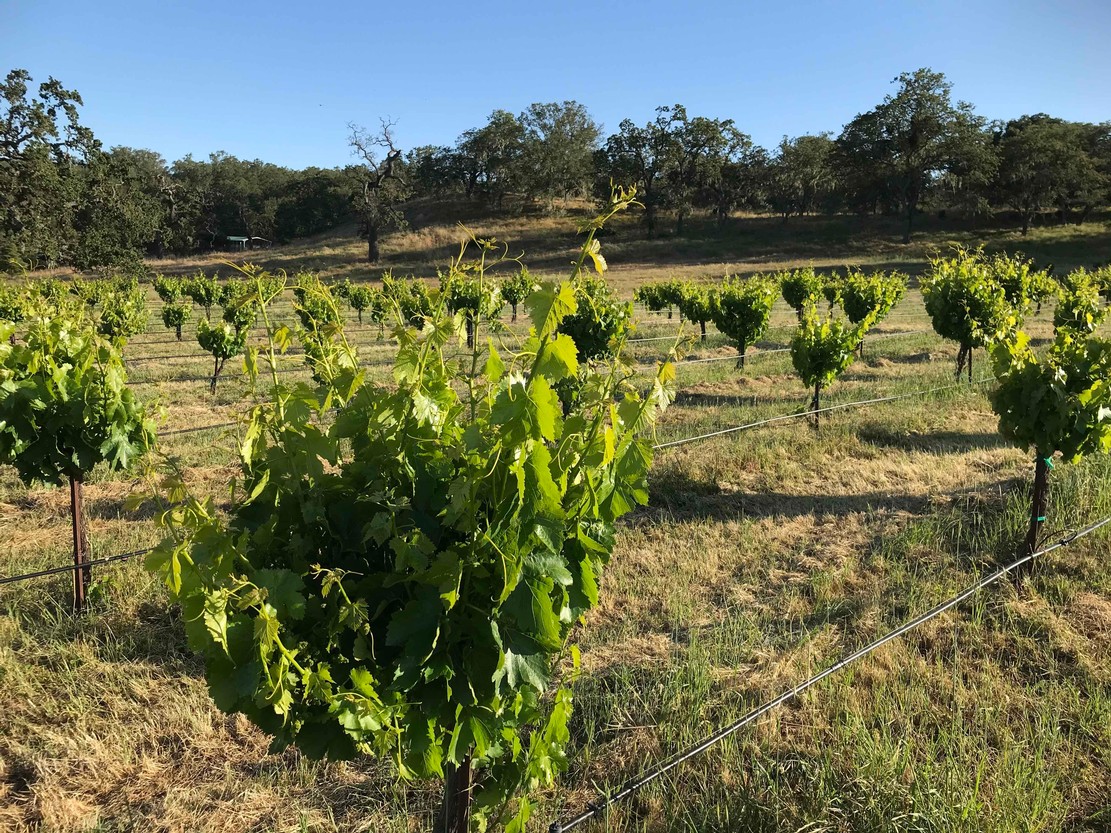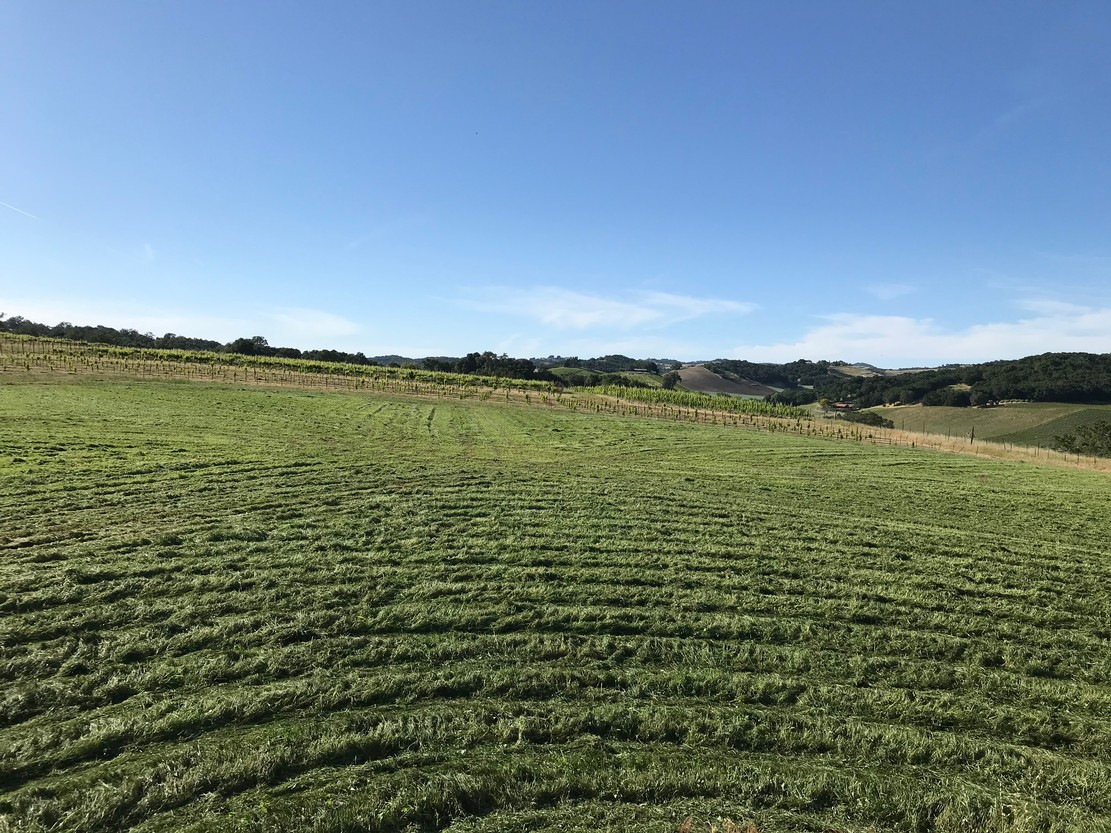 We're seeing substantial growth on most of our vines, with our Meter by Meter block clearly leading the way. This block is planted to Estrella Clone Syrah and is rooted in heavy clay. The water retention on this part of the vineyard is superb and the vines here are literally lapping it up. We've been mowing away and cleaning up the cover crop to prepare for shoot thinning and some replants coming next week. Enjoy the photos and don't forget to check out the rare bottles in the wine shop.

SHOP WINES - FREE SHIPPING ON 6

Syrah in the Meter by Meter. Adams Ranch Vineyard, Willow Creek District, Paso Robles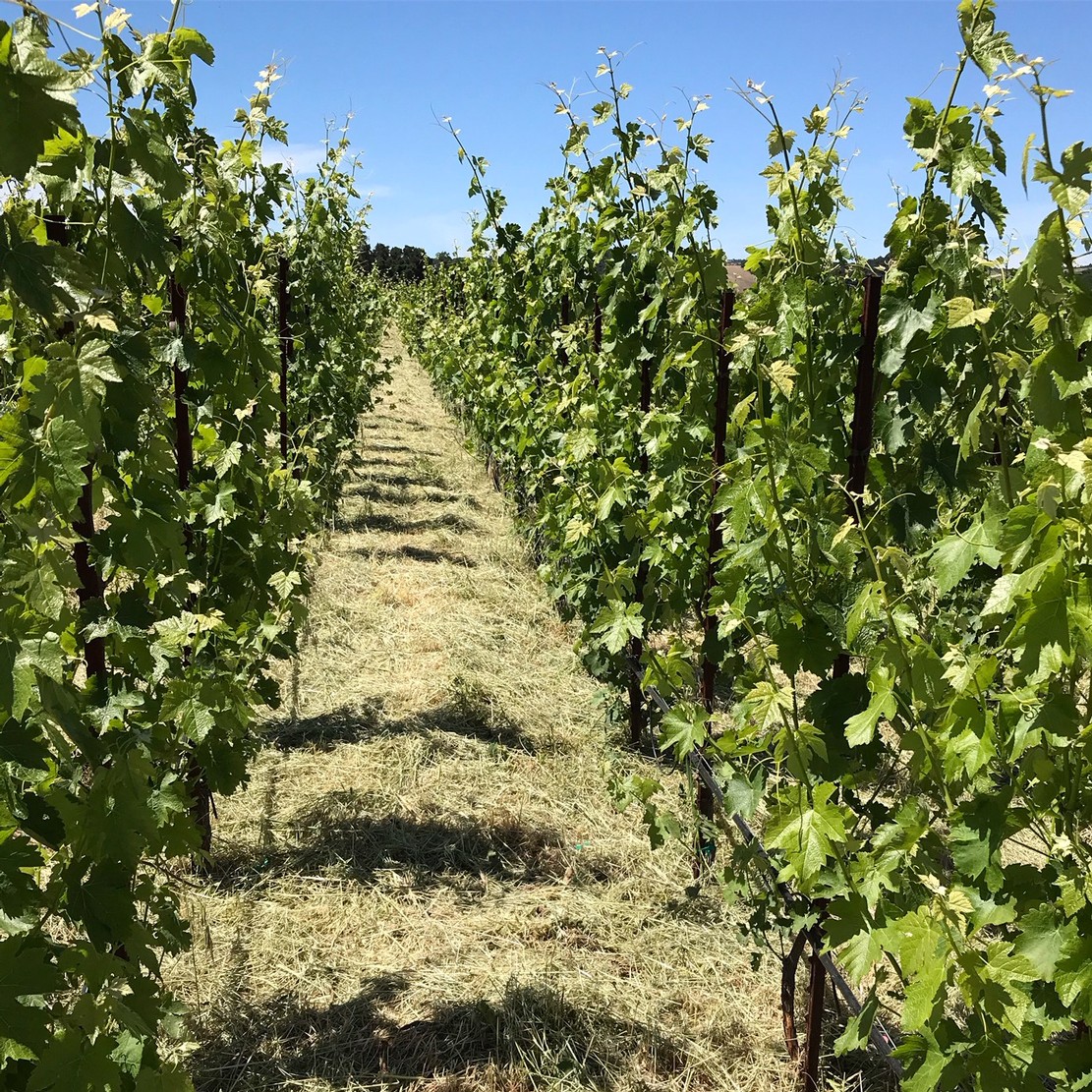 Grenache in the Fin and Orchard Blocks. Adams Ranch Vineyard, Willow Creek District, Paso Robles