BLOG

Stay tuned for our fall release which will include the 2020 Adams Ranch, Bien Nacido and MCA Cuvée wines. We are thrilled with how they came out.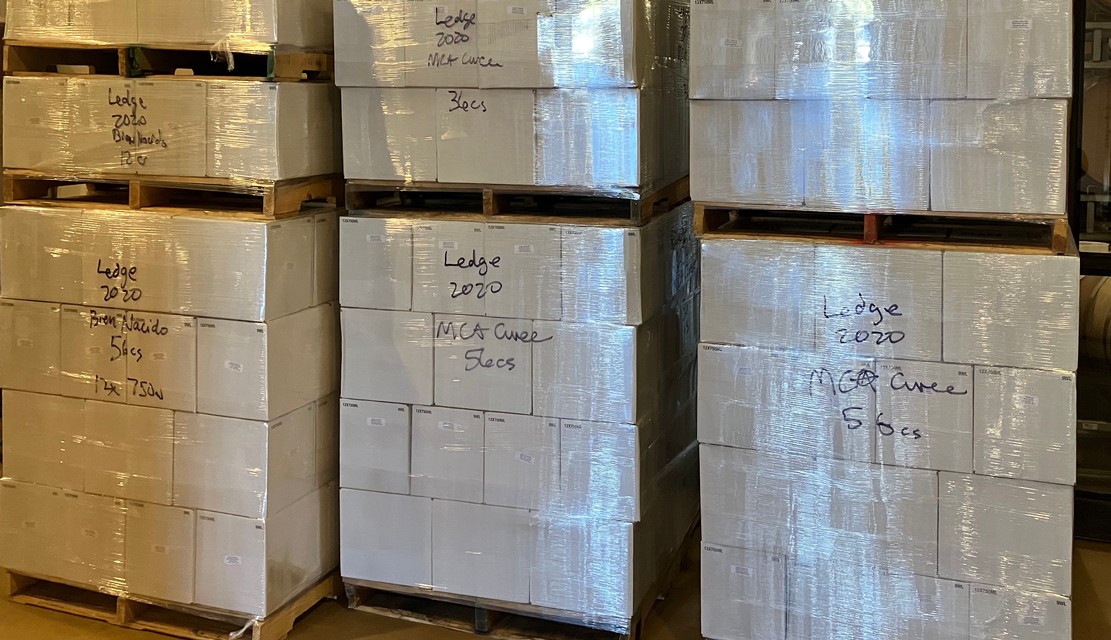 Meanwhile back on the farm...

Happy trees!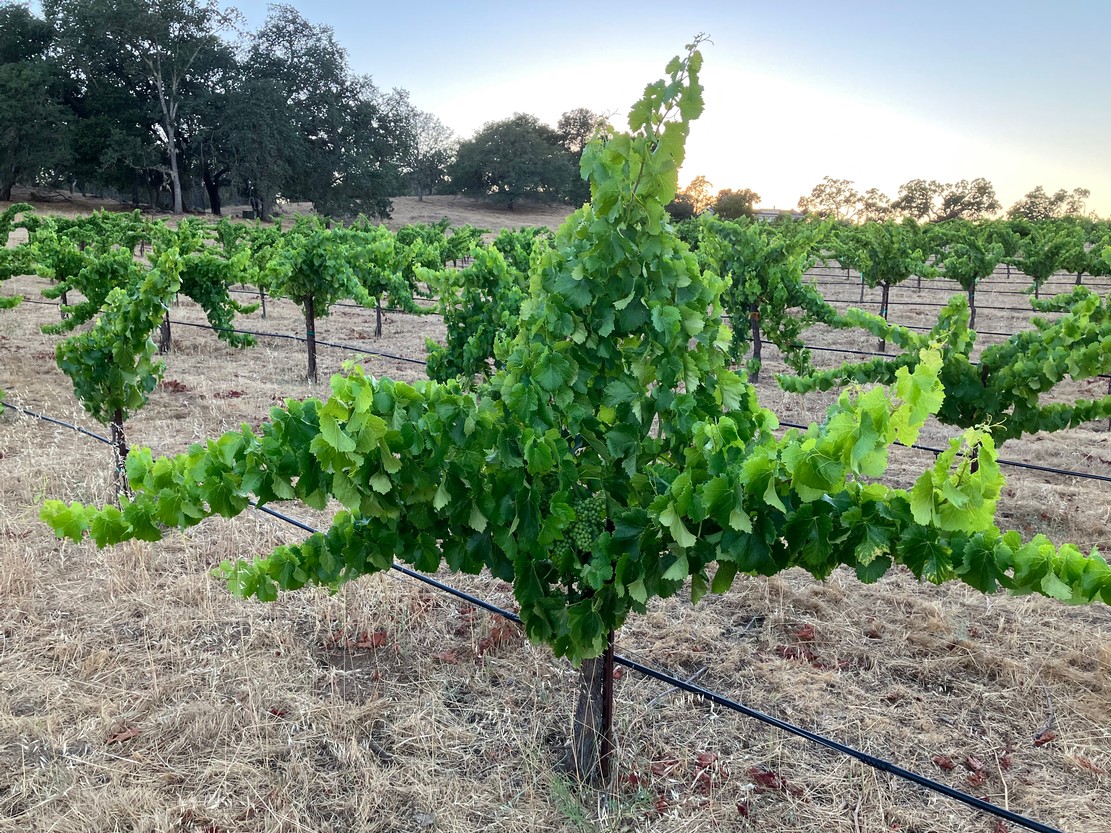 One of our unusually advanced Grenache plants jumping the gun a bit here. This is in a section of the "Lake Block" that is planted in almost solid rock.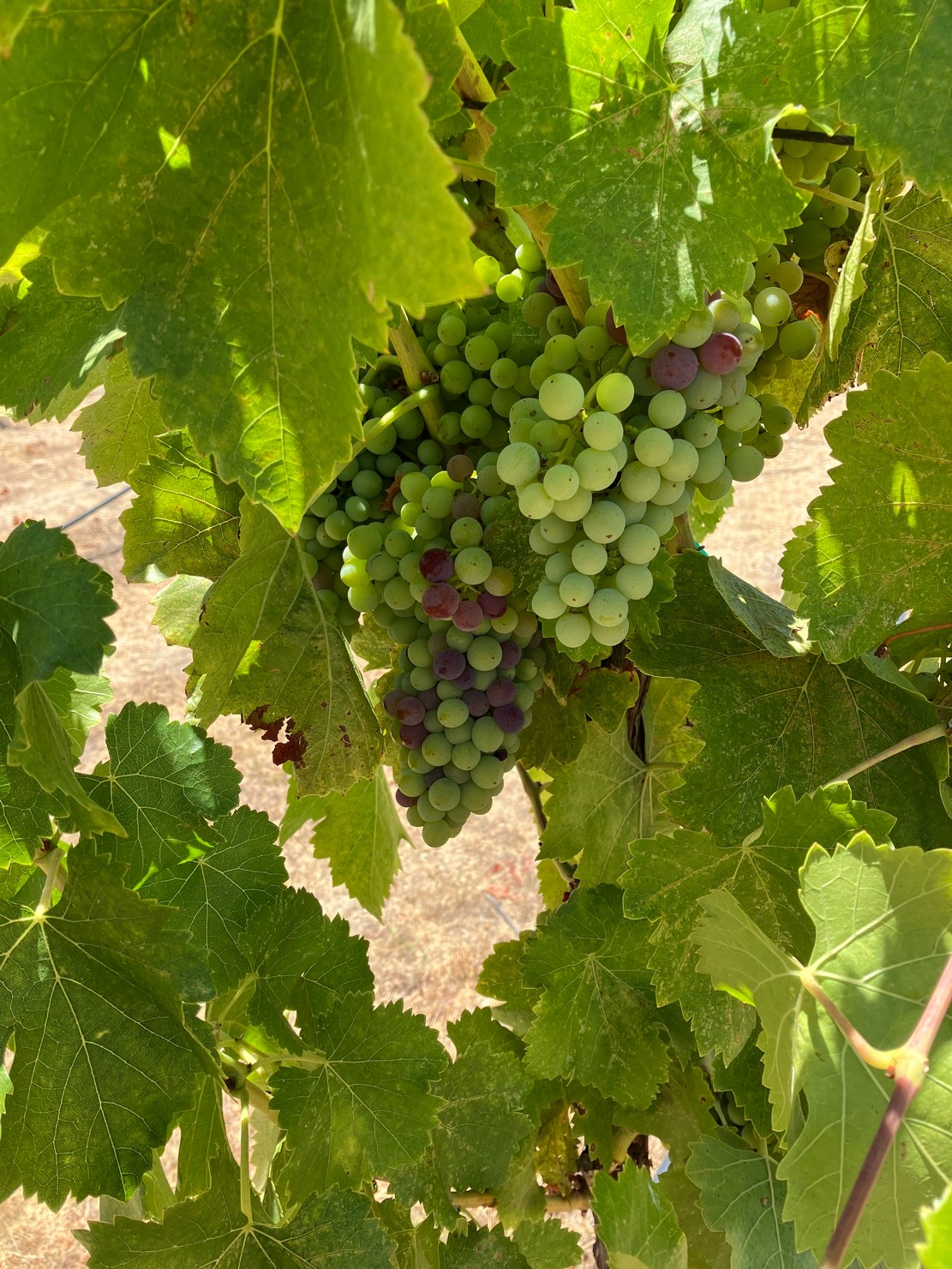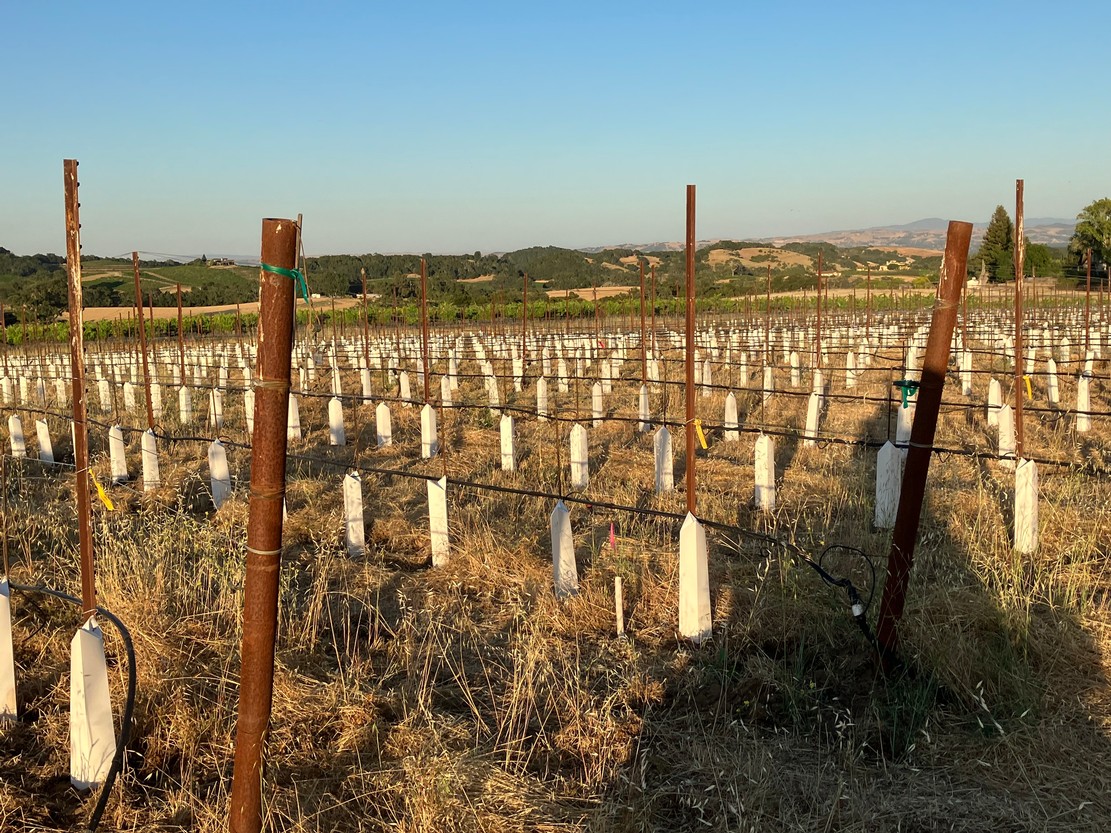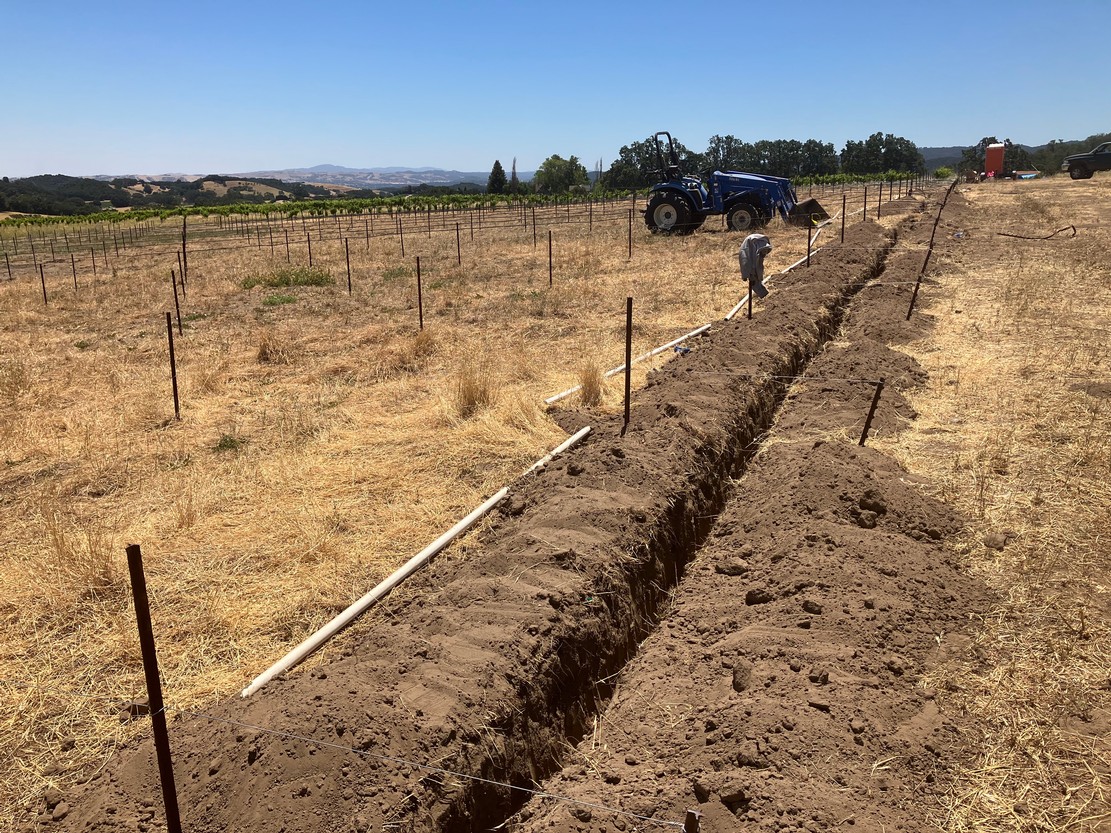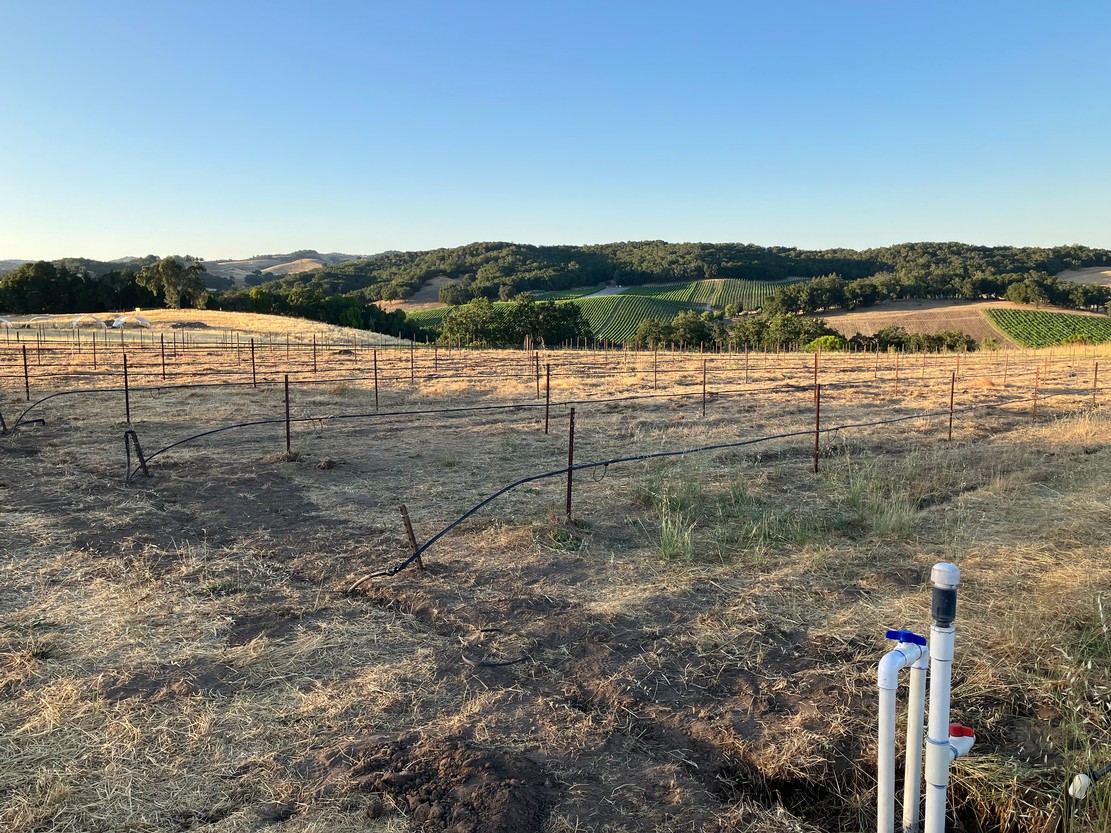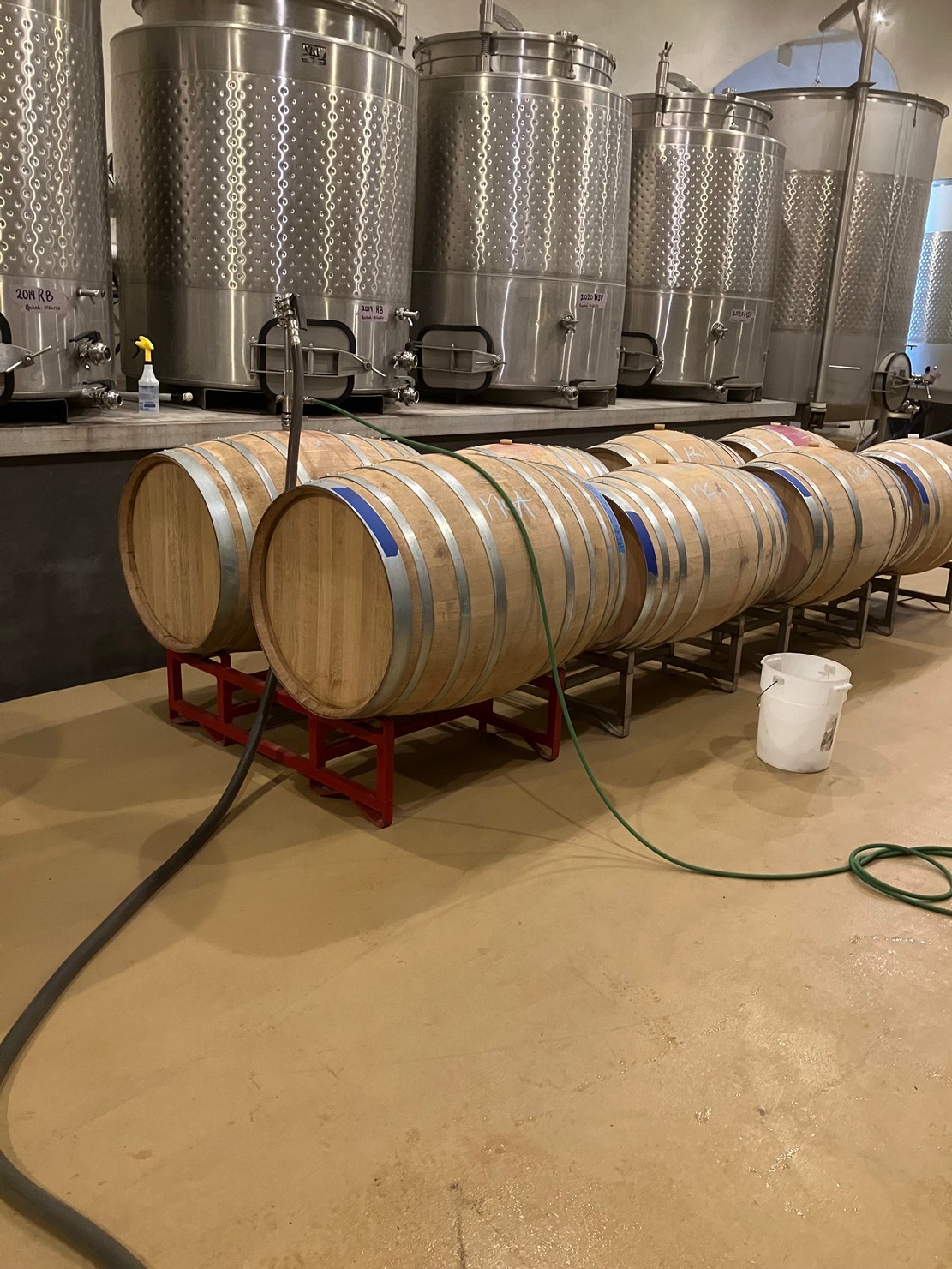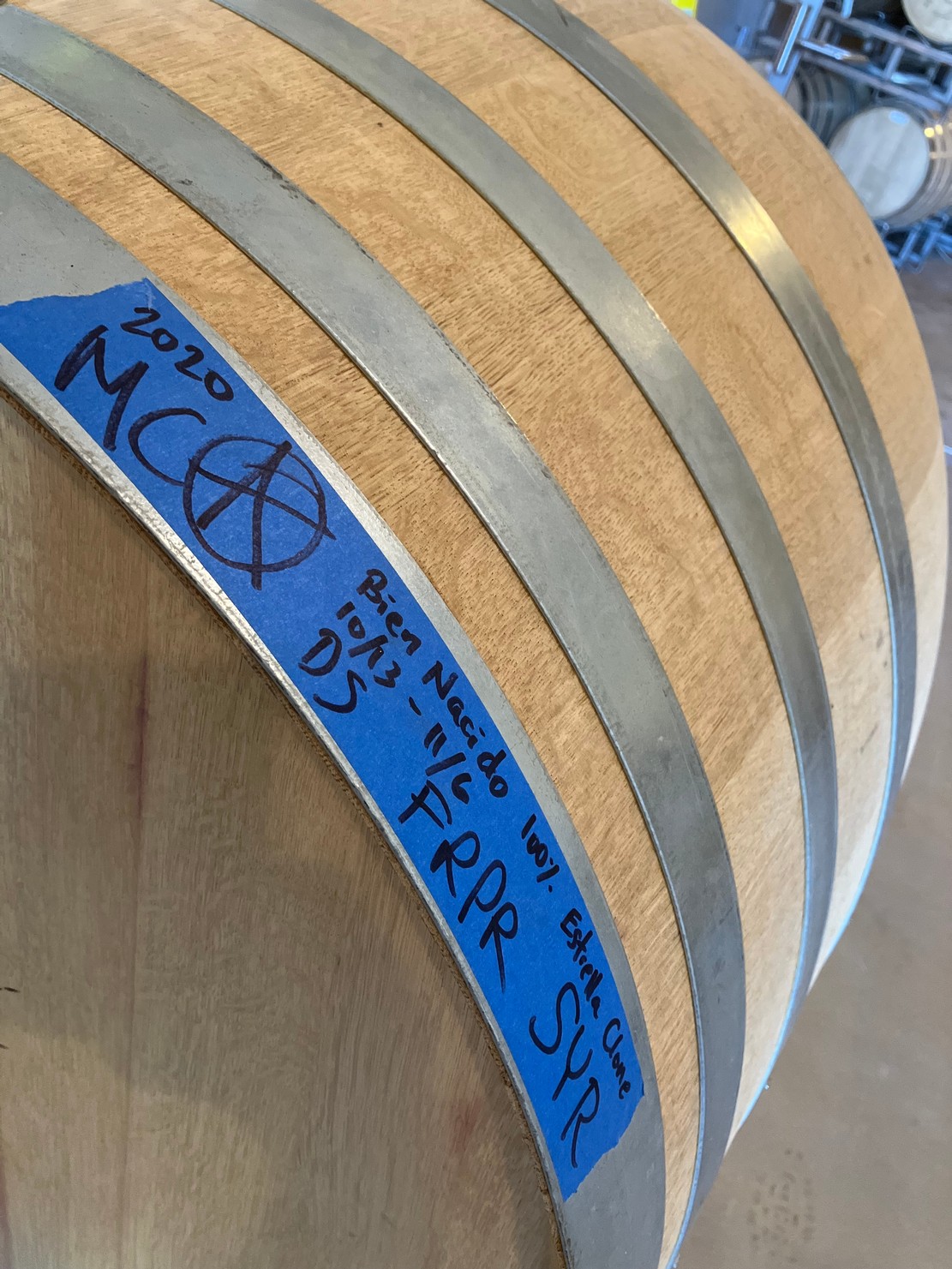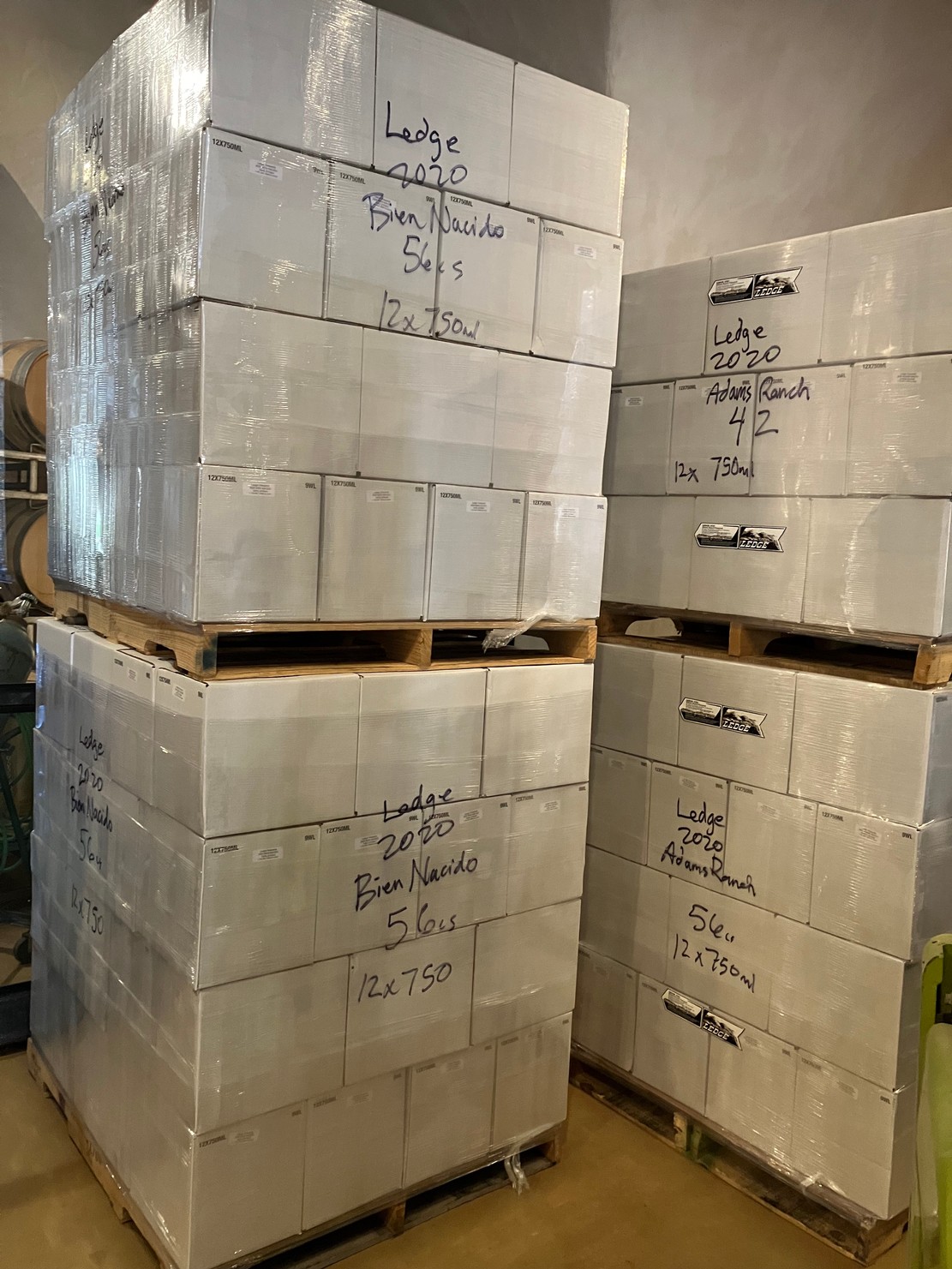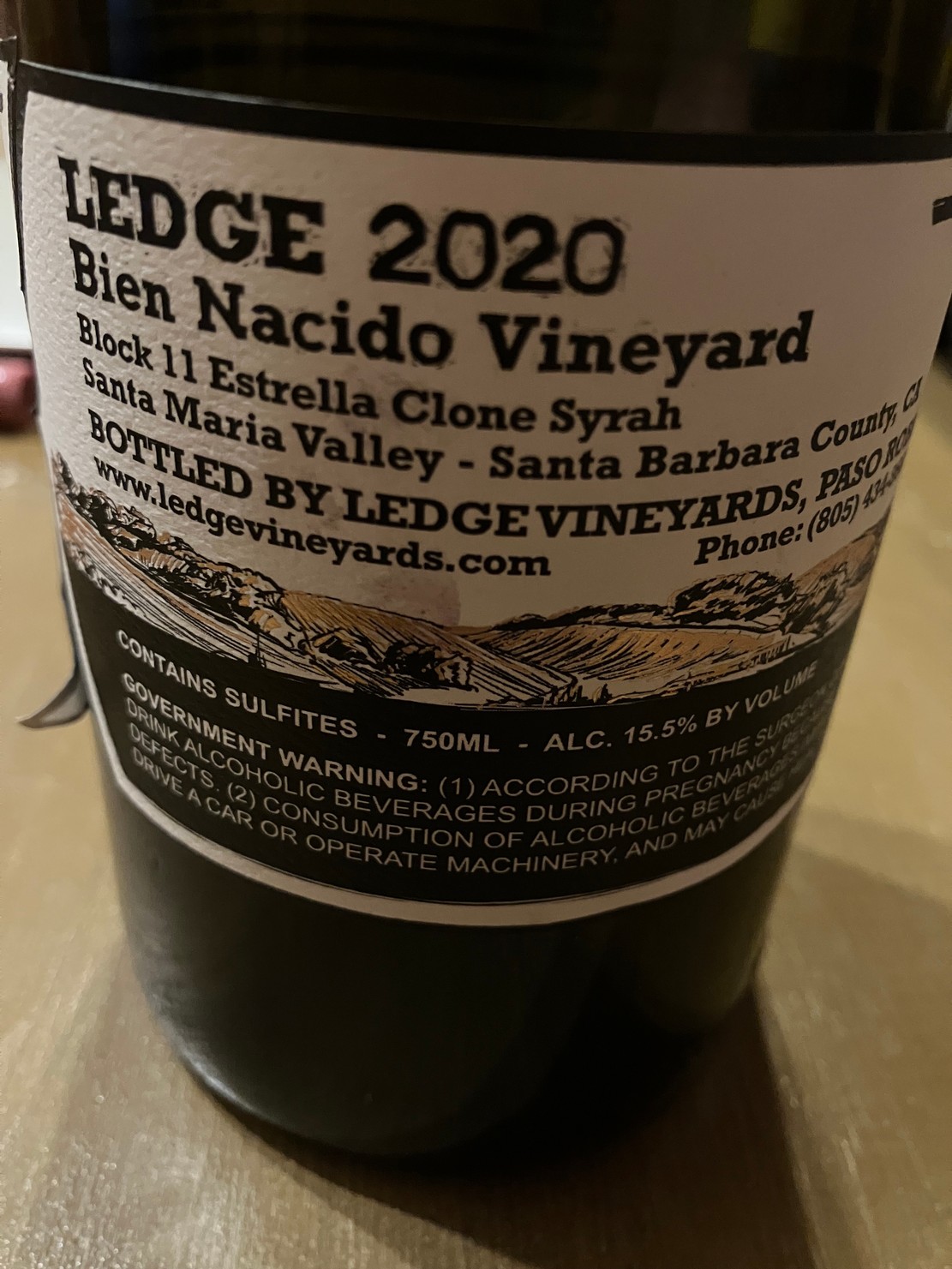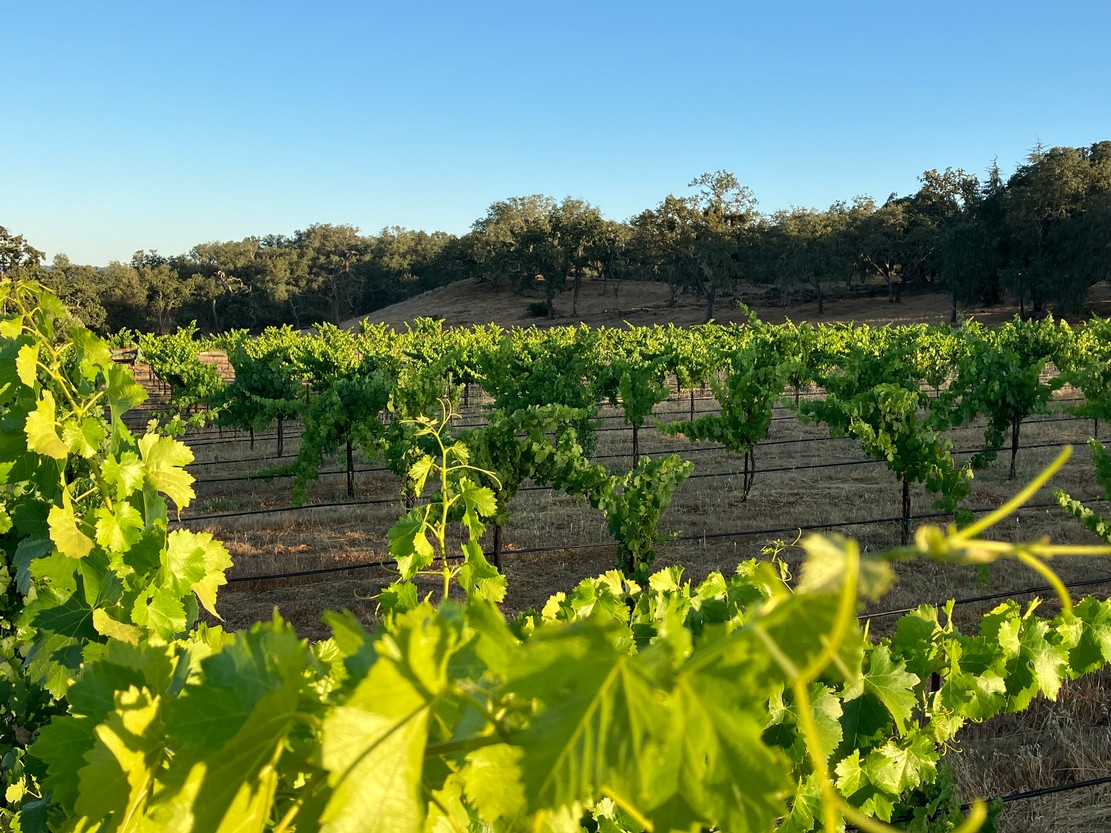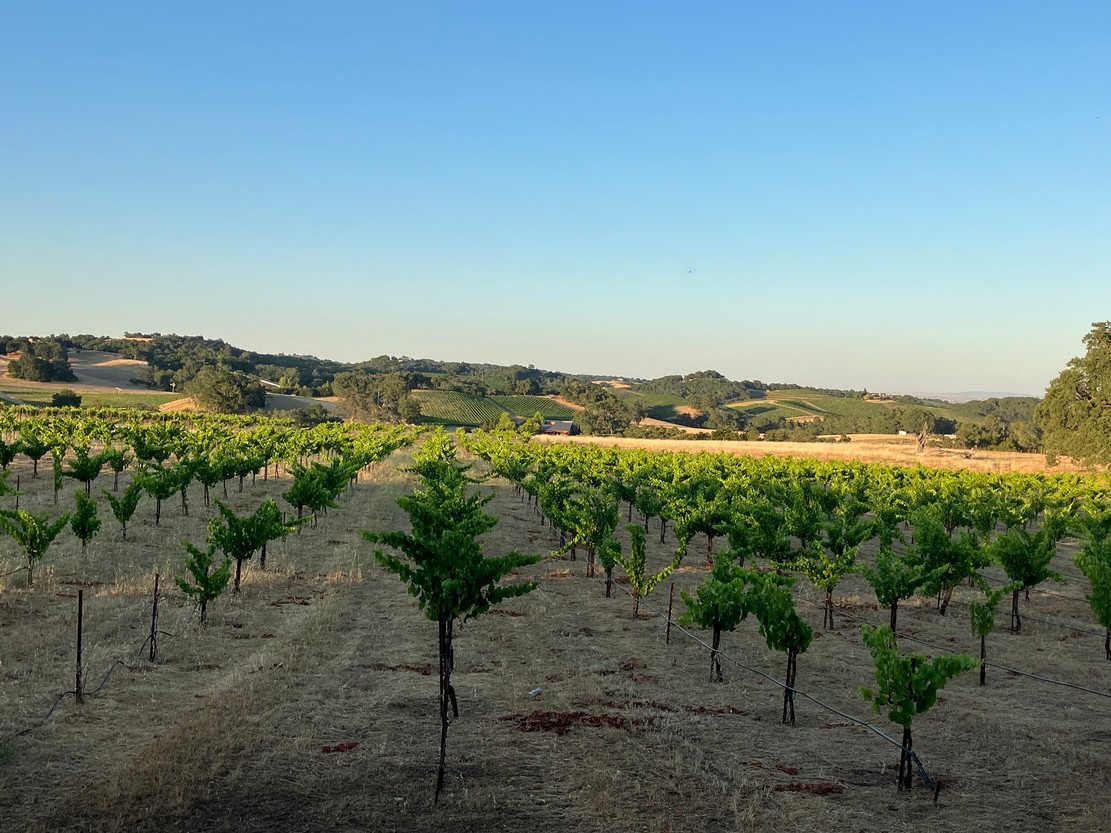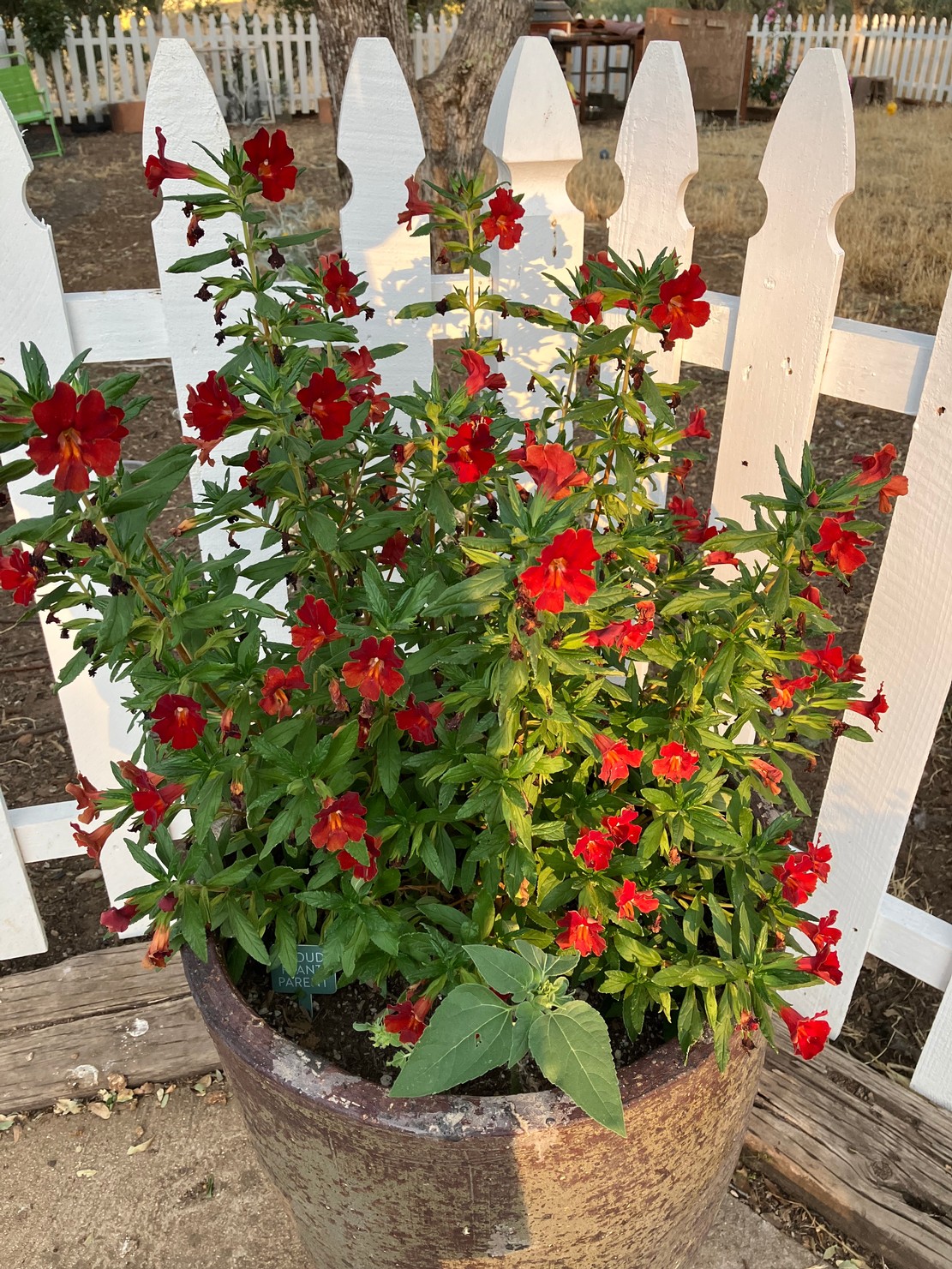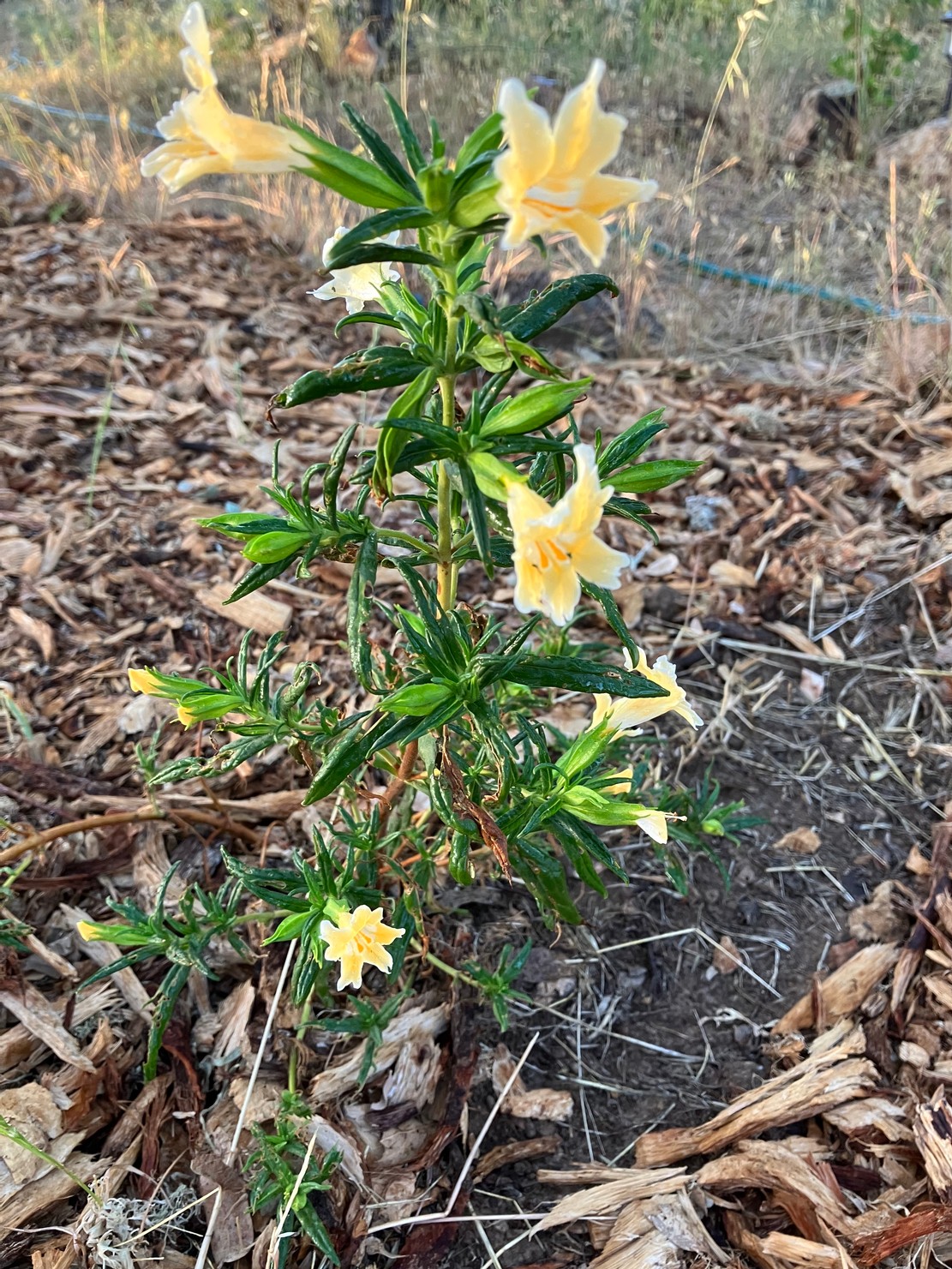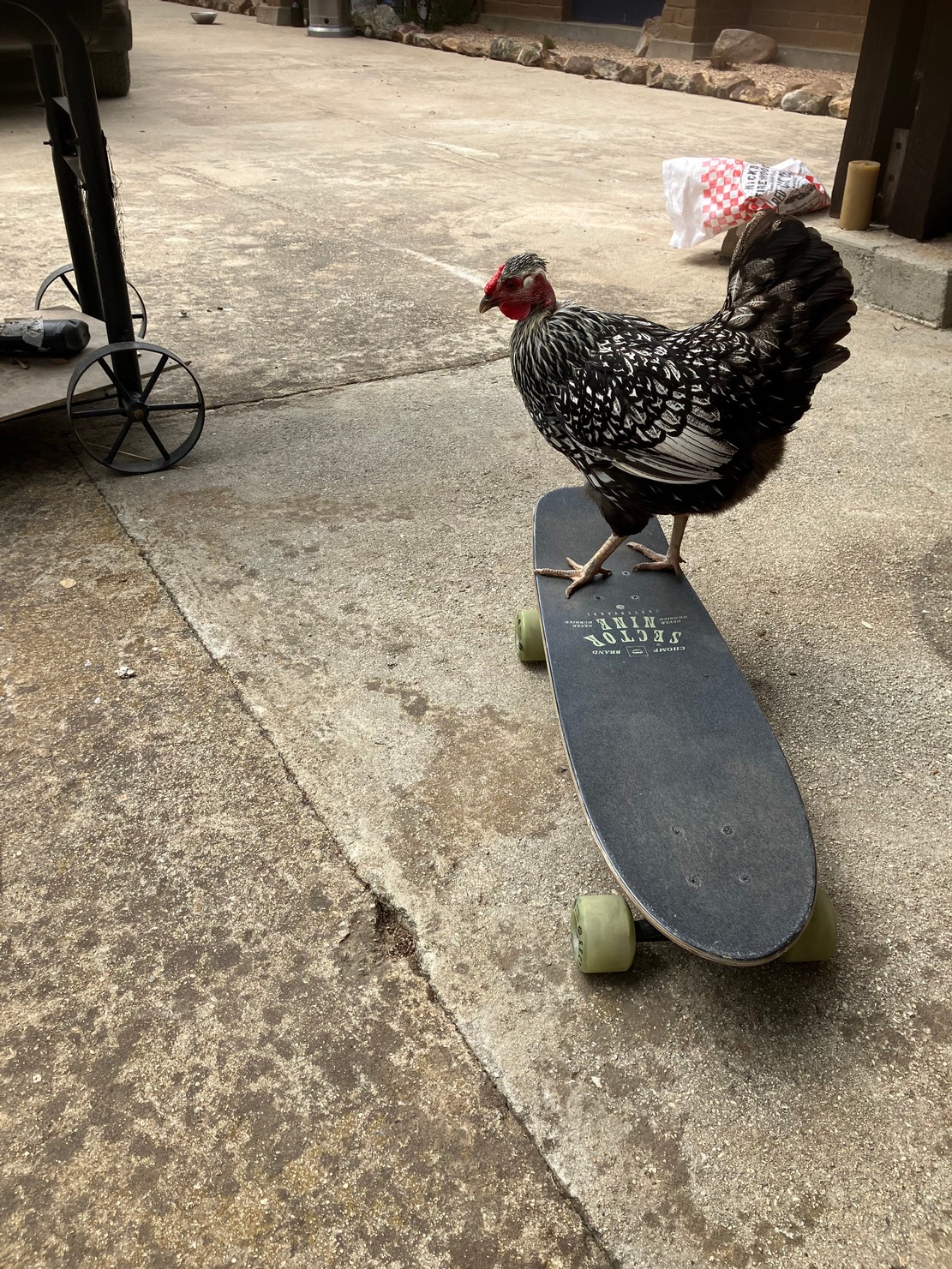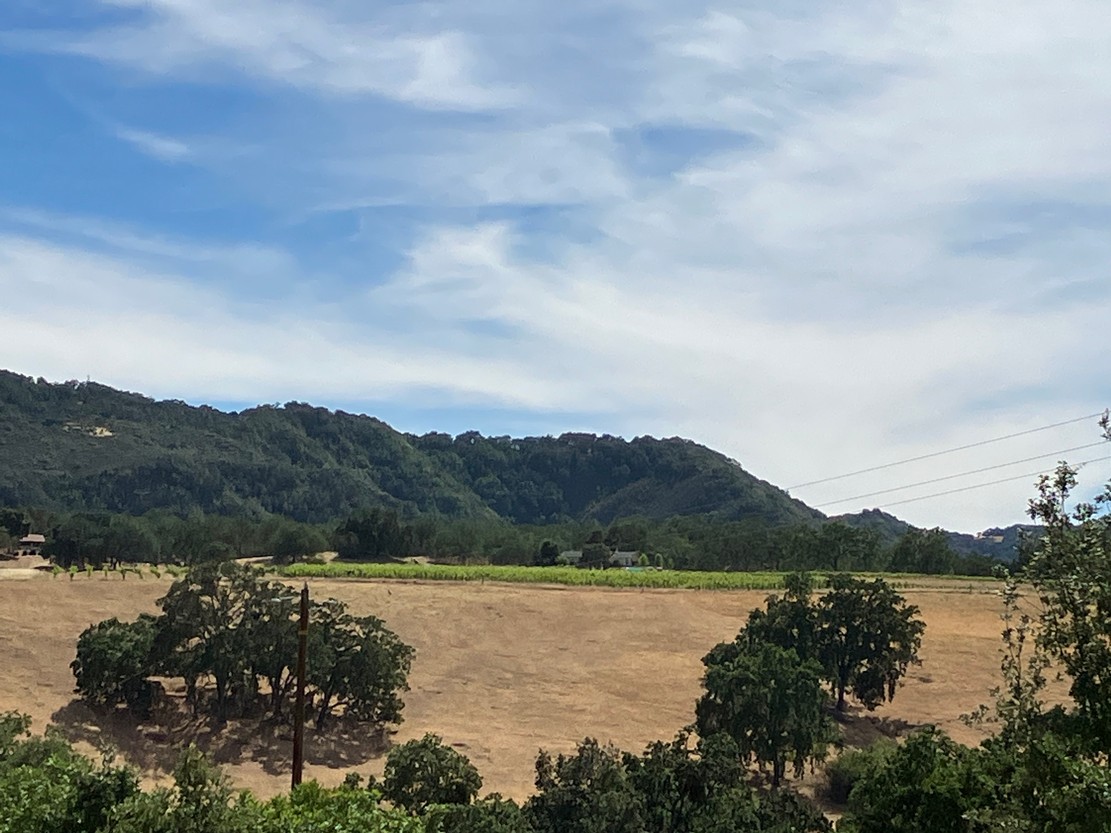 We have so much to add to this post. New plantings, new tractor, new blooms and most importantly a new bottling is coming up in a few weeks. Please stay tuned.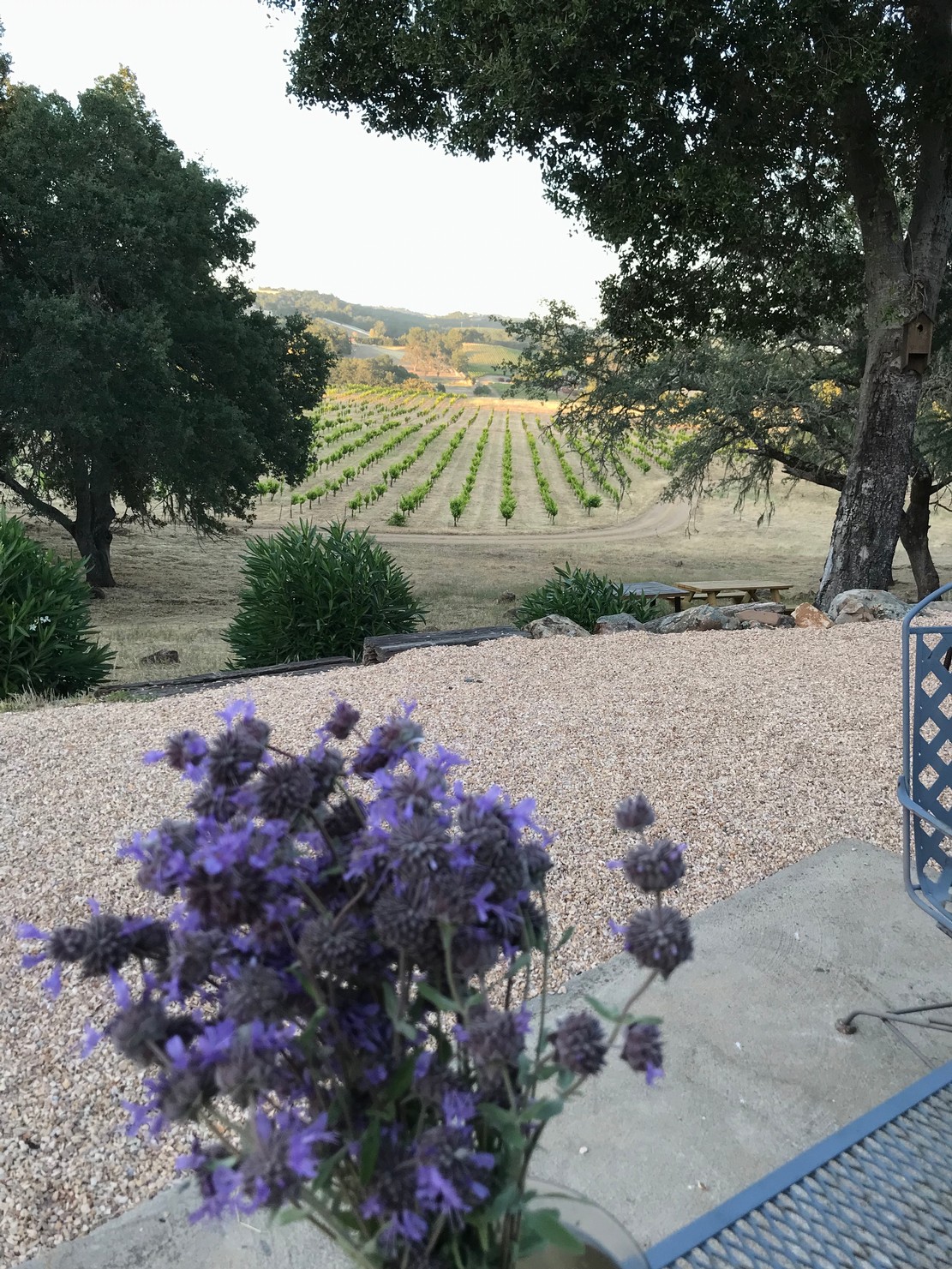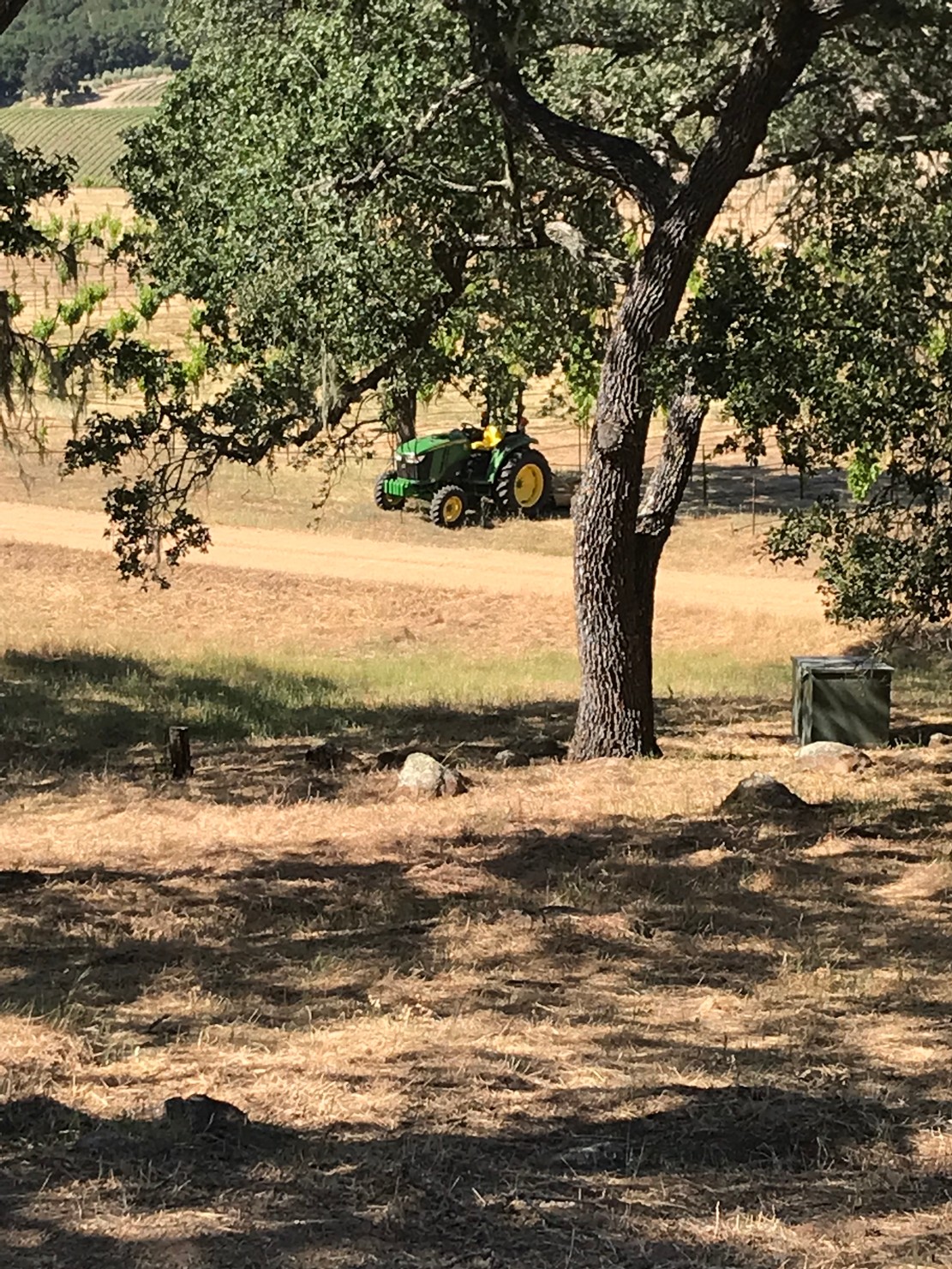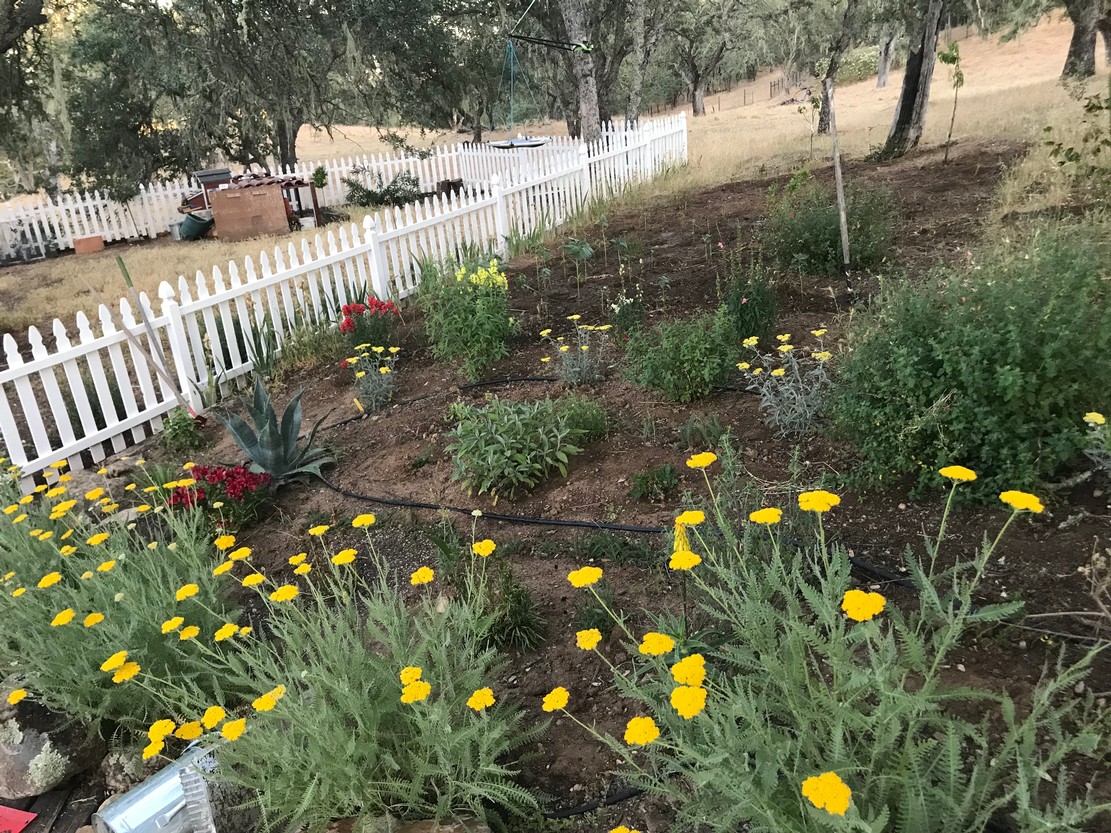 Here is a photo dump (and video if it works) from our wine club thank you party. We appreciate you all more than we can express.

Huge thanks to Danior Catering for the amazing food and The Mother Hips, The Coffis Brothers and the Turkey Buzzards for the great music.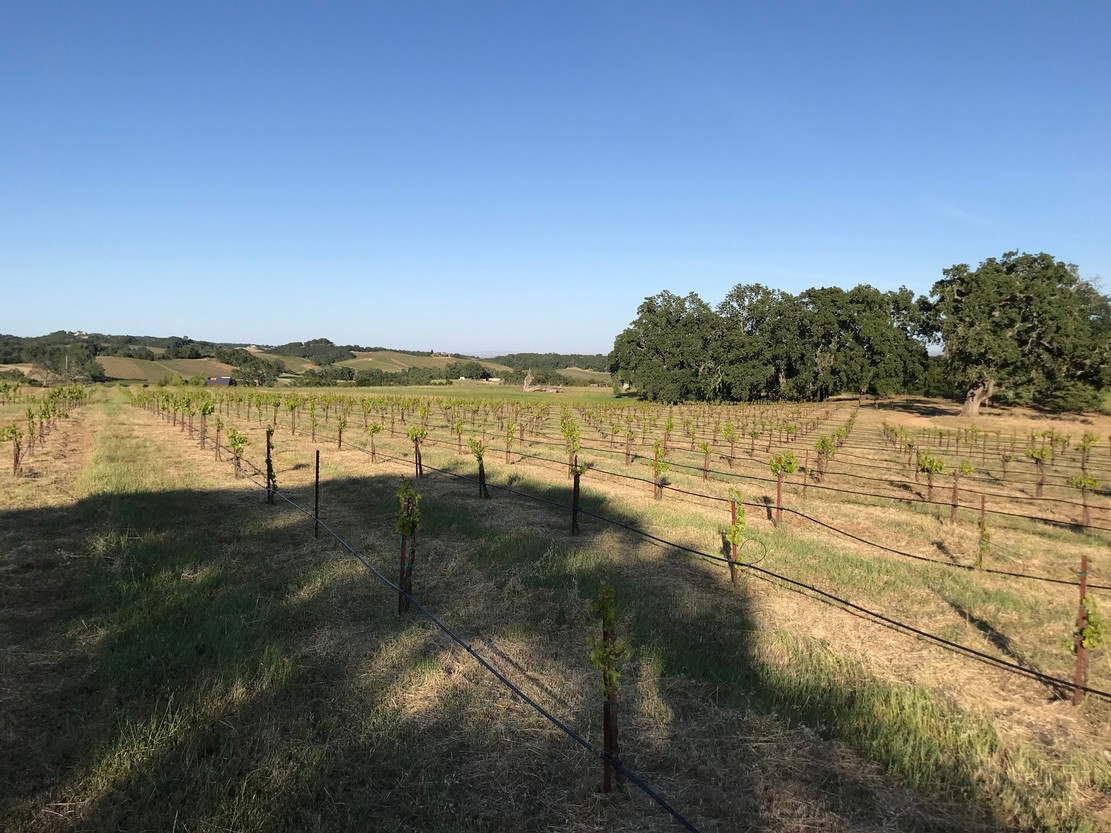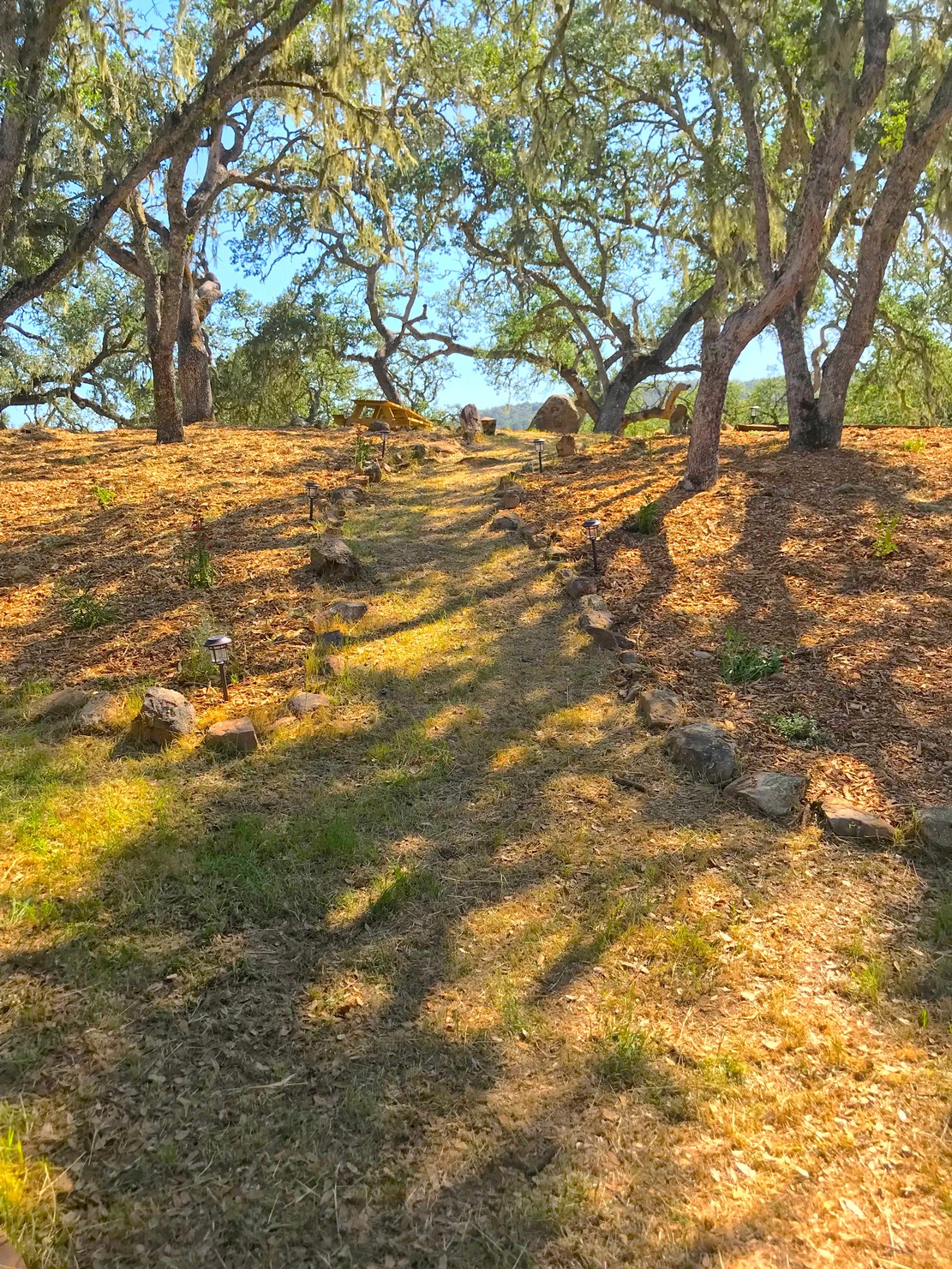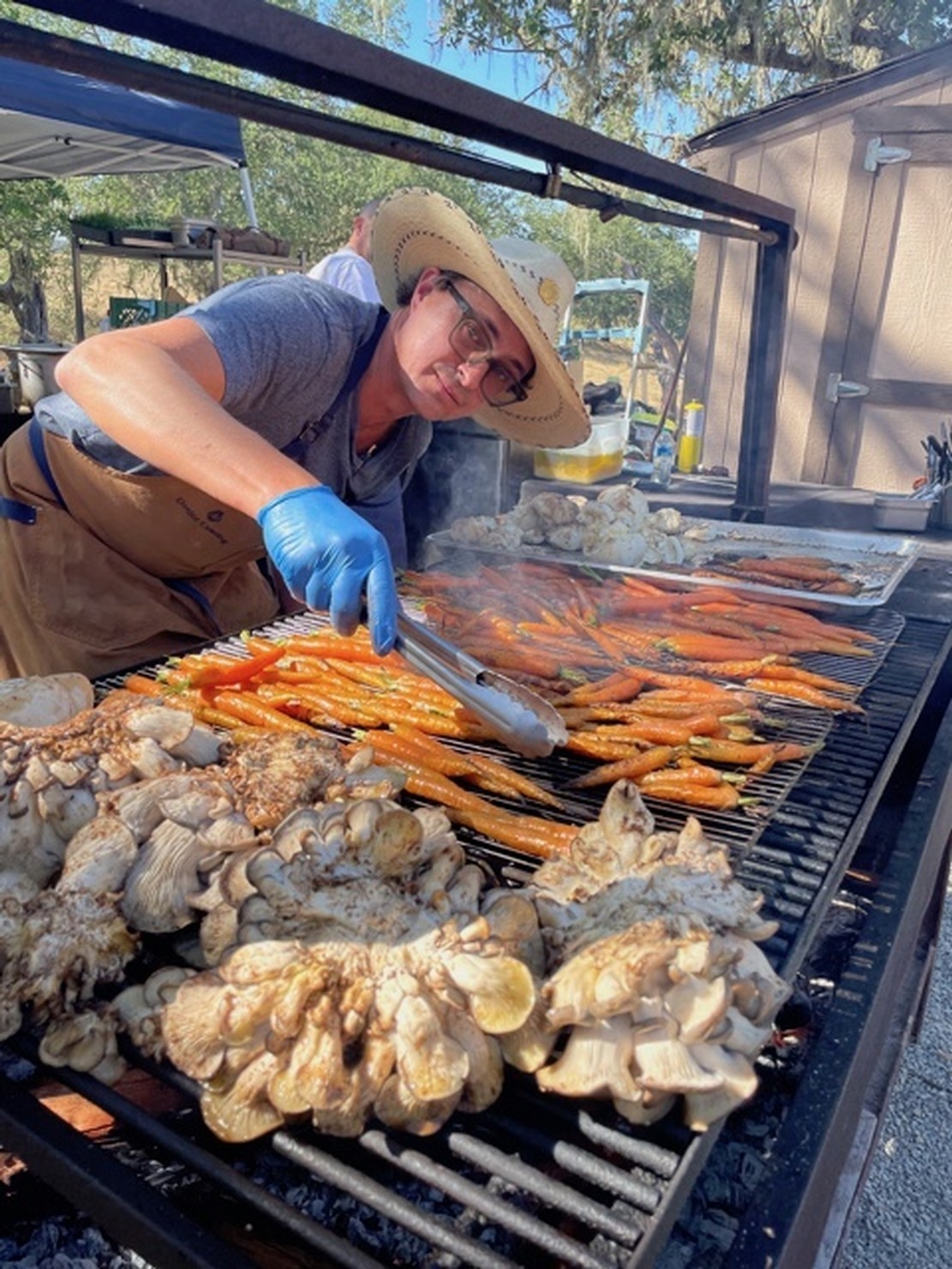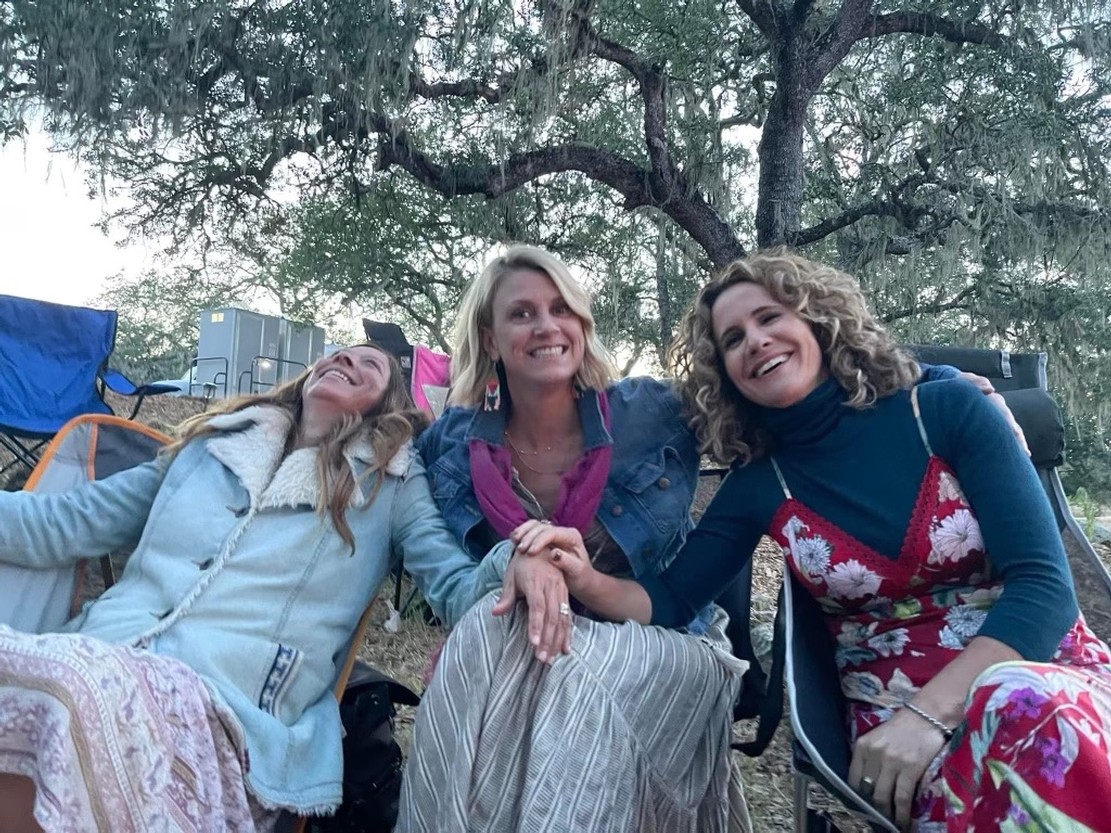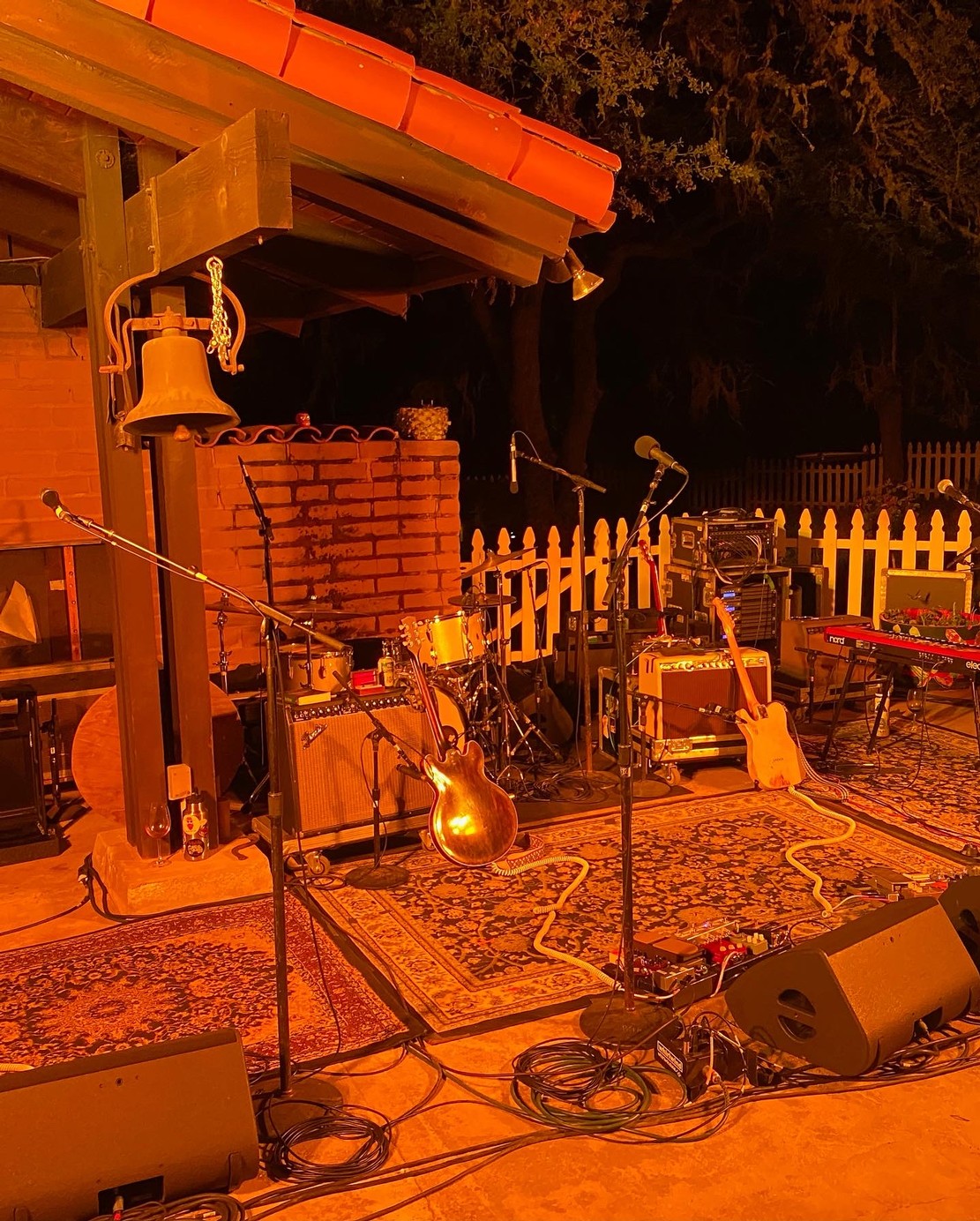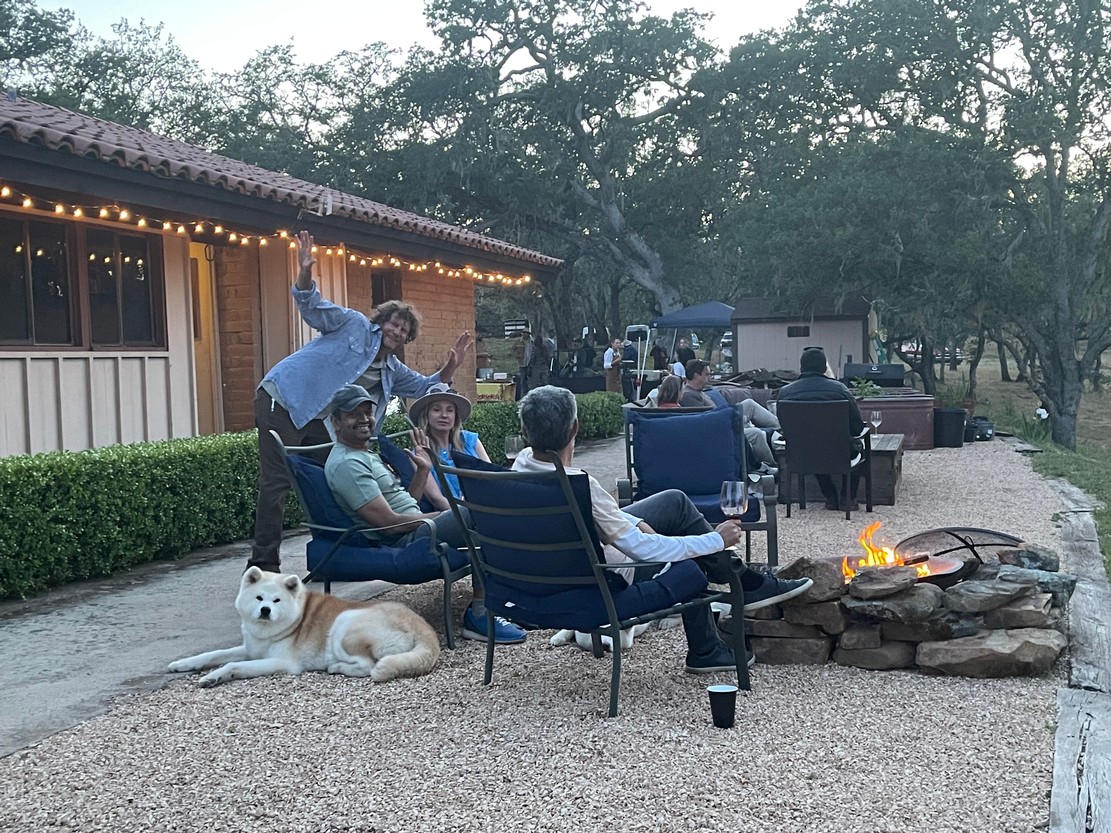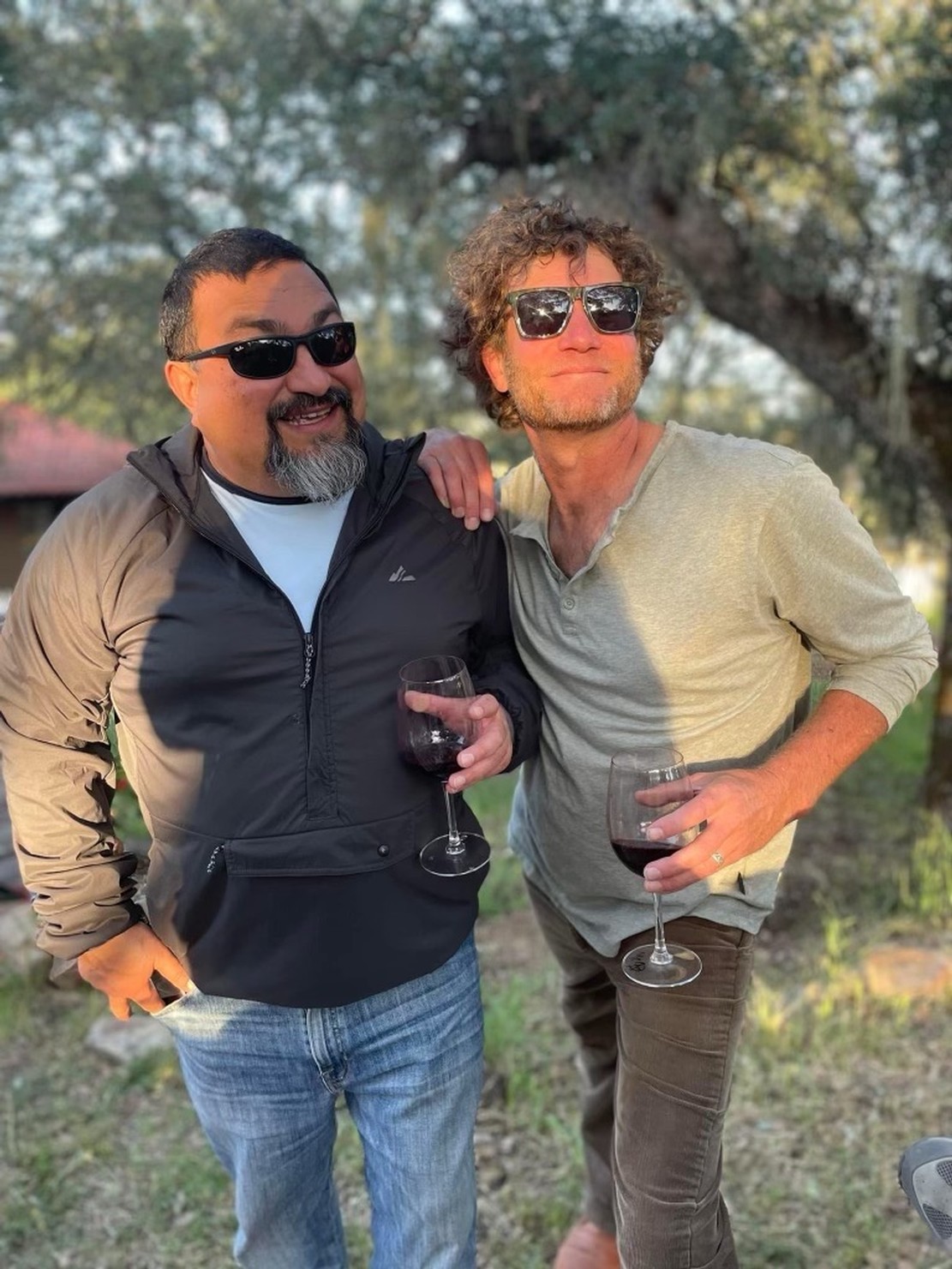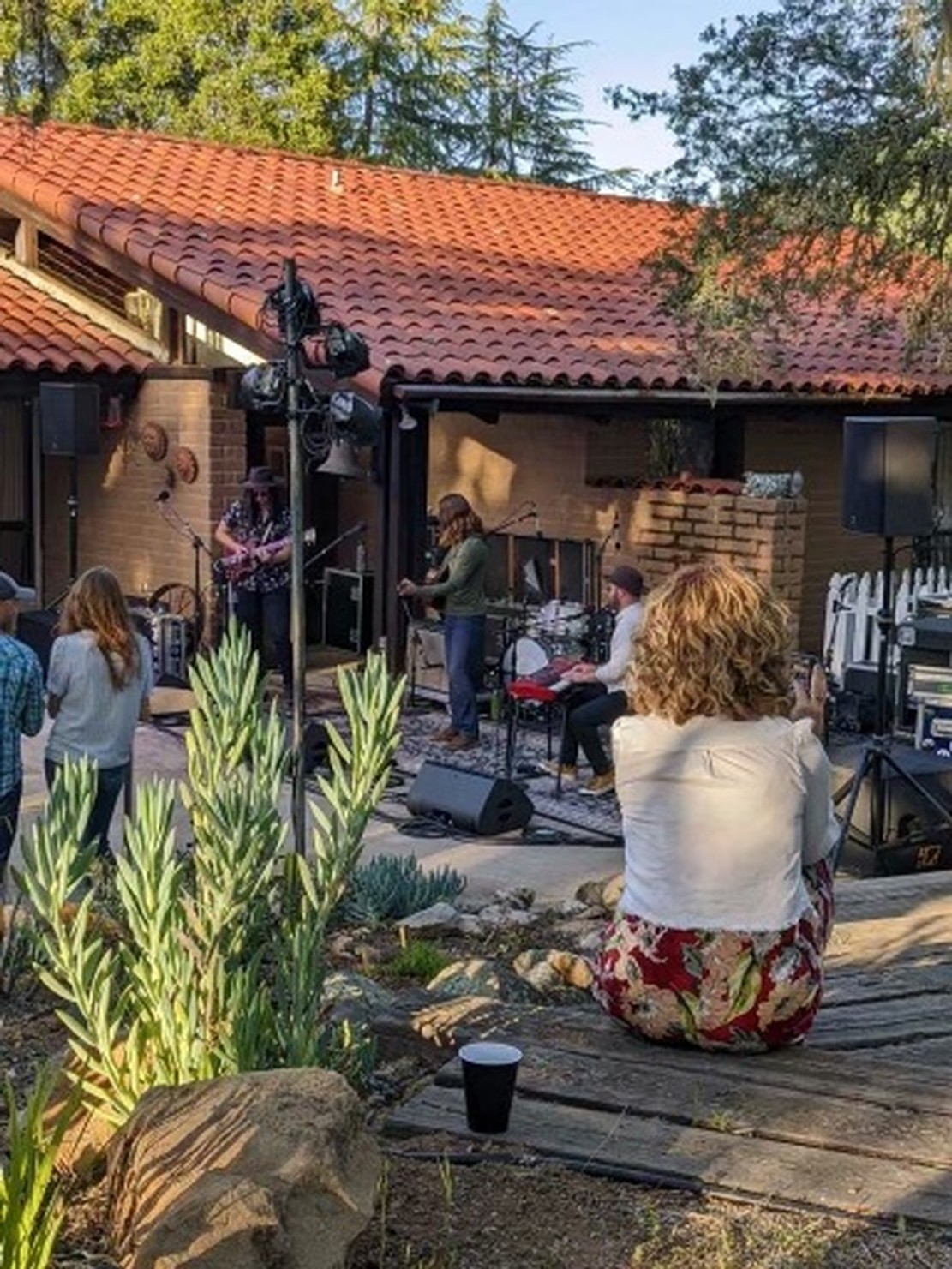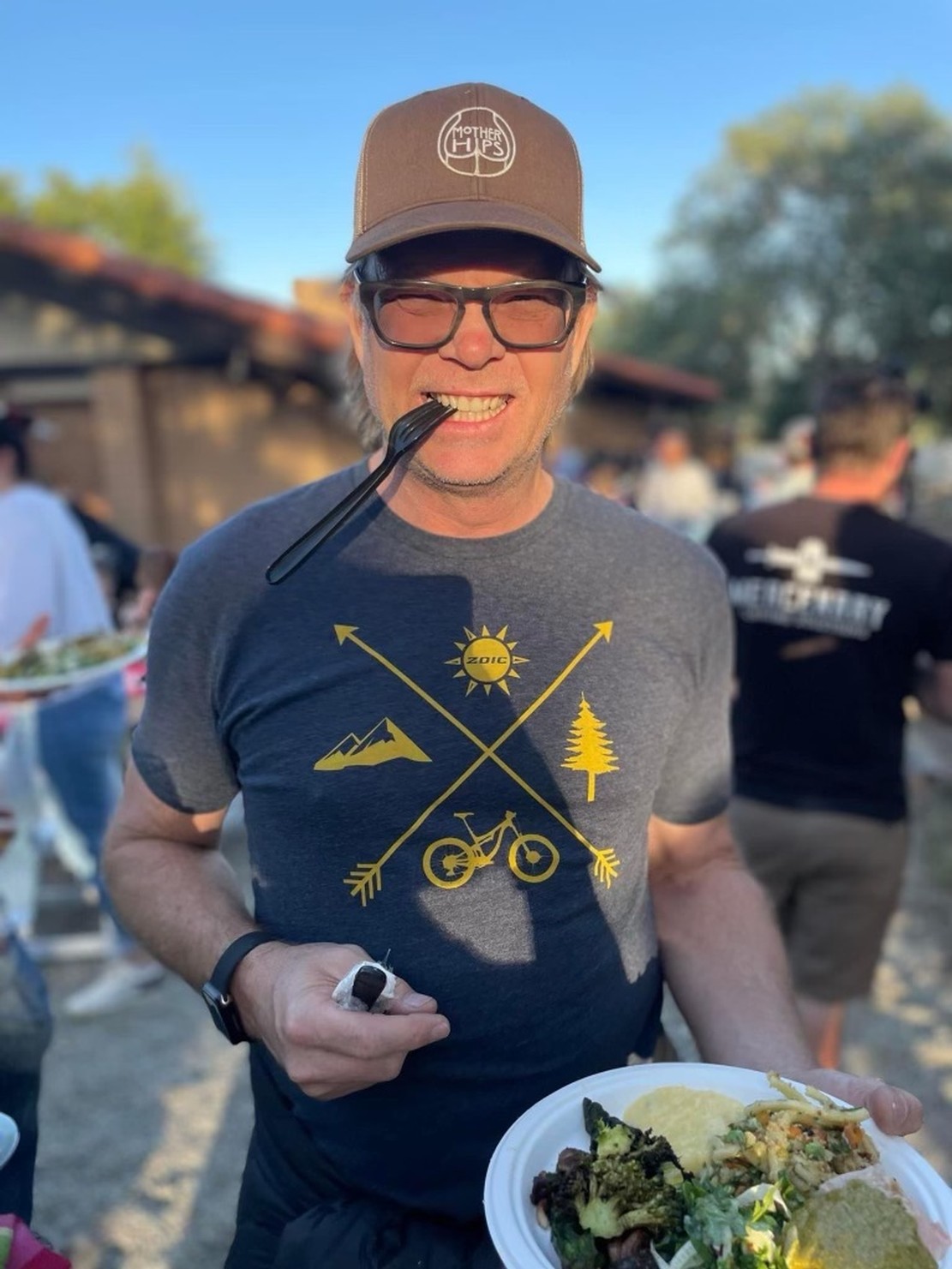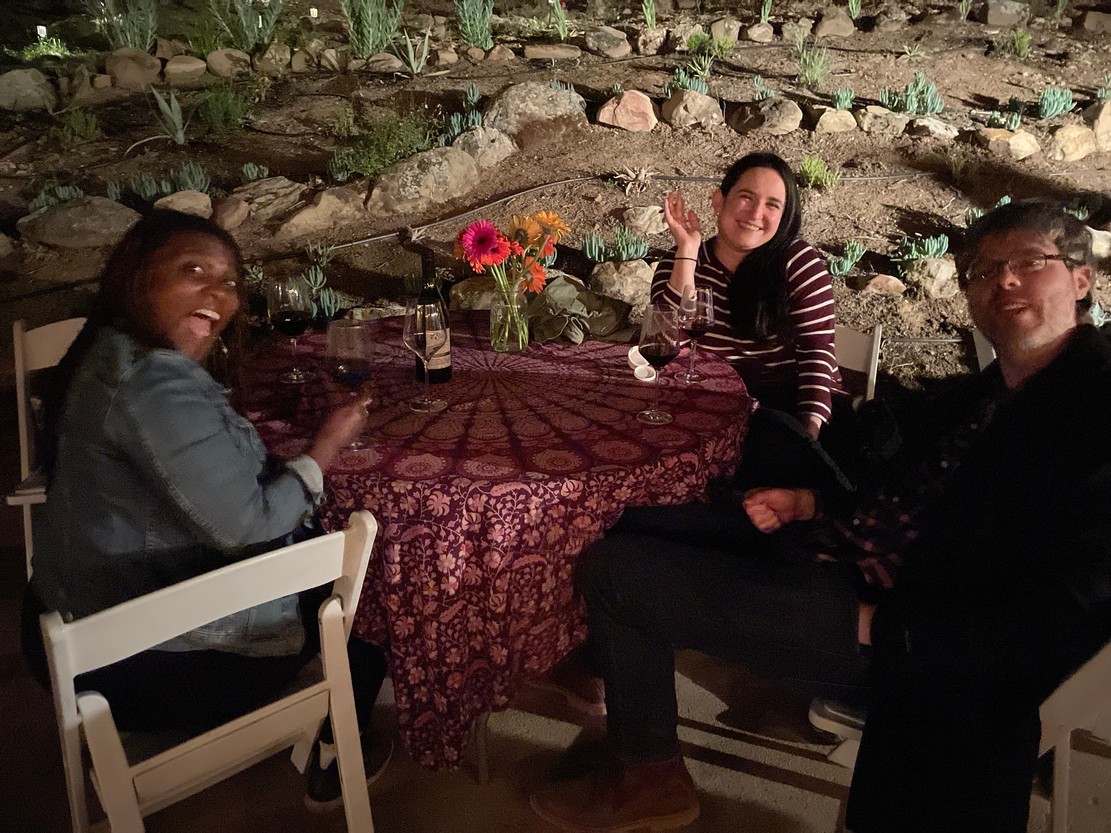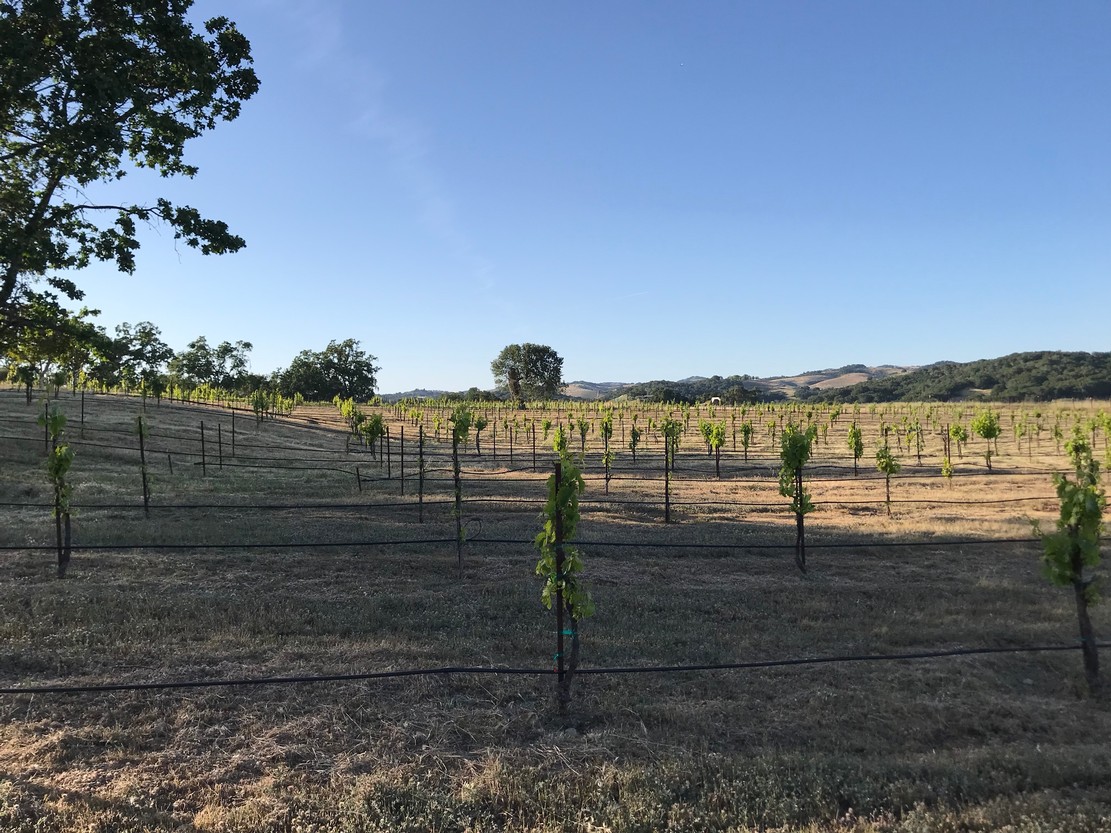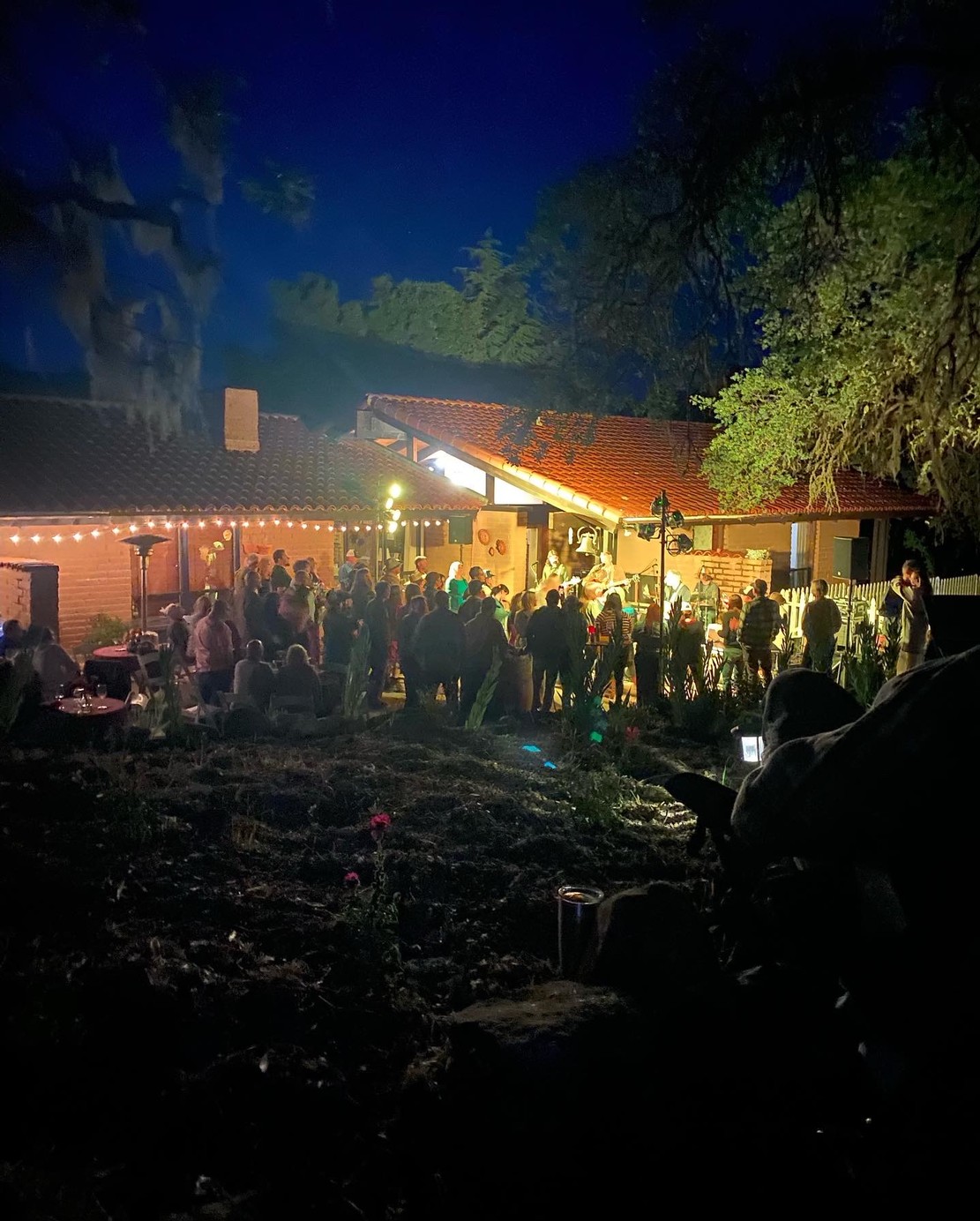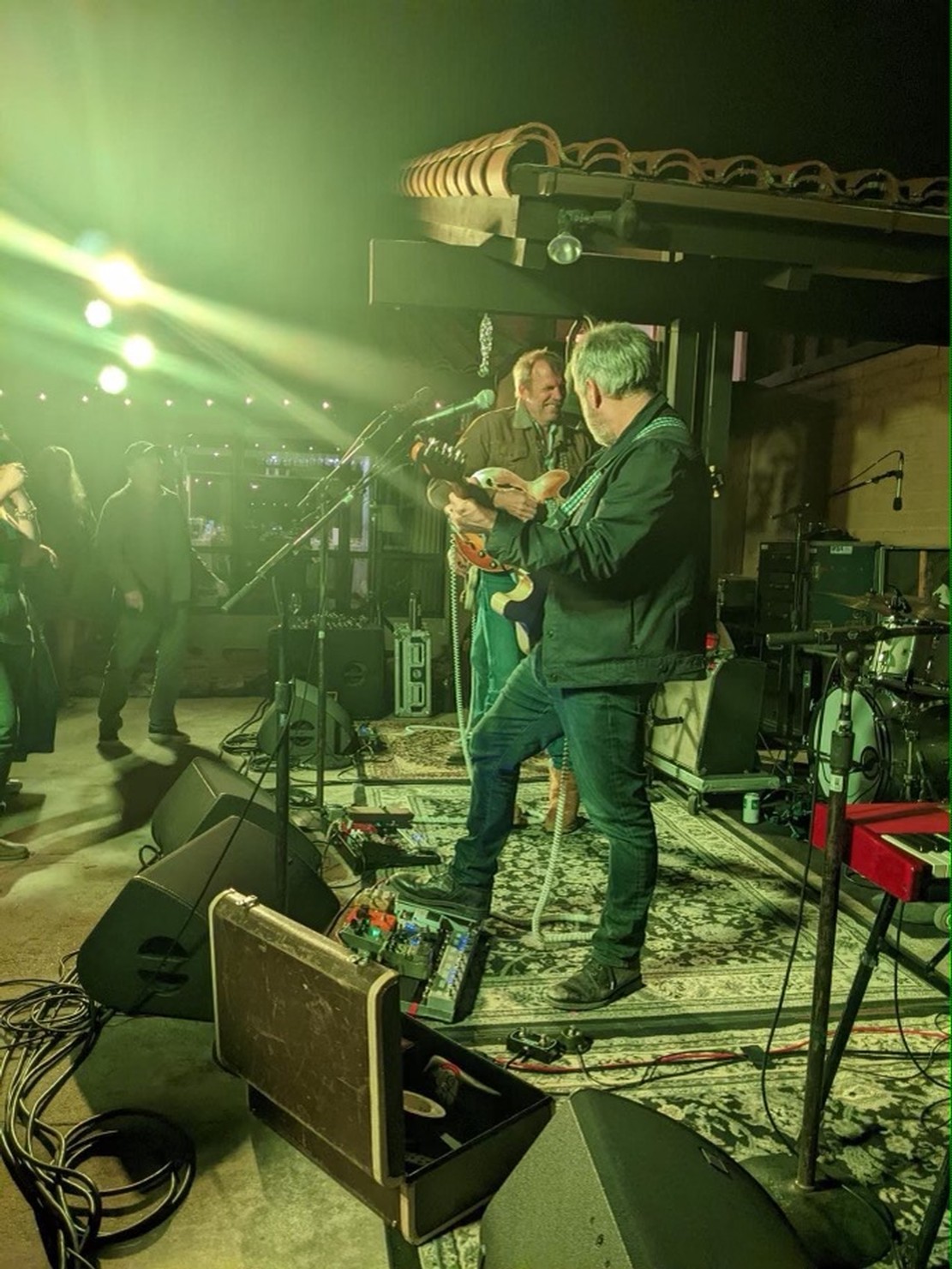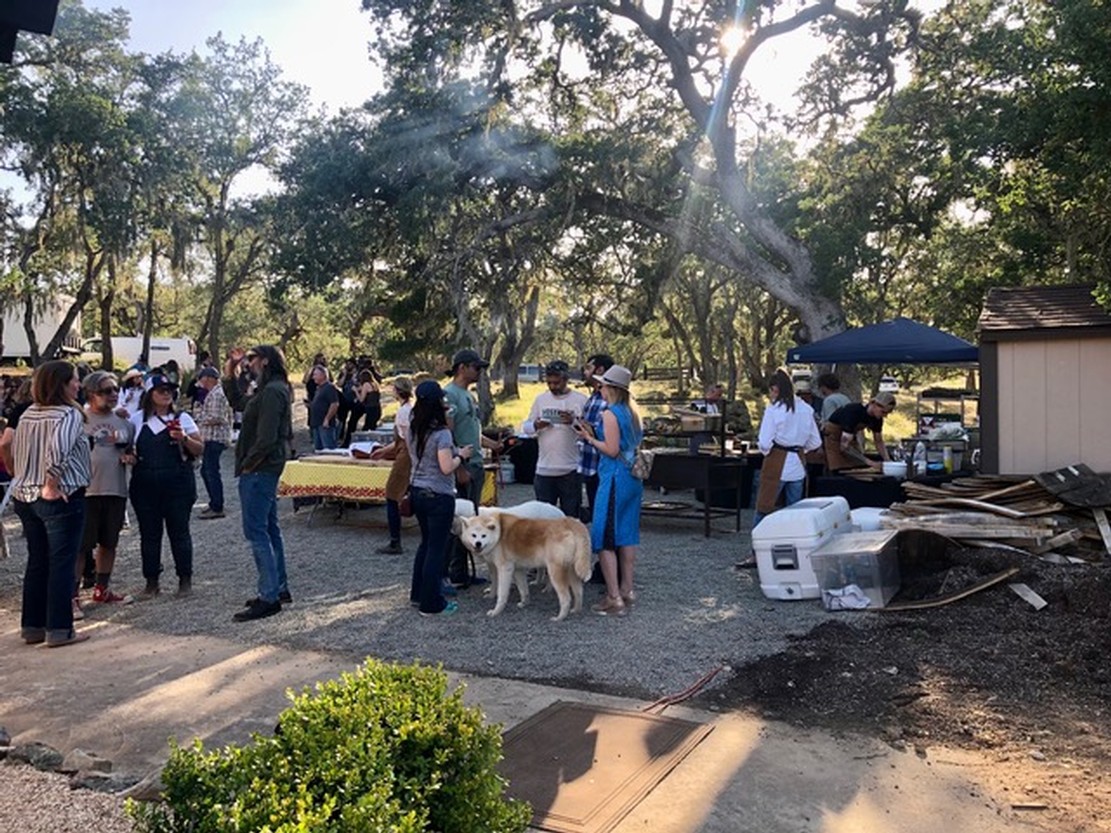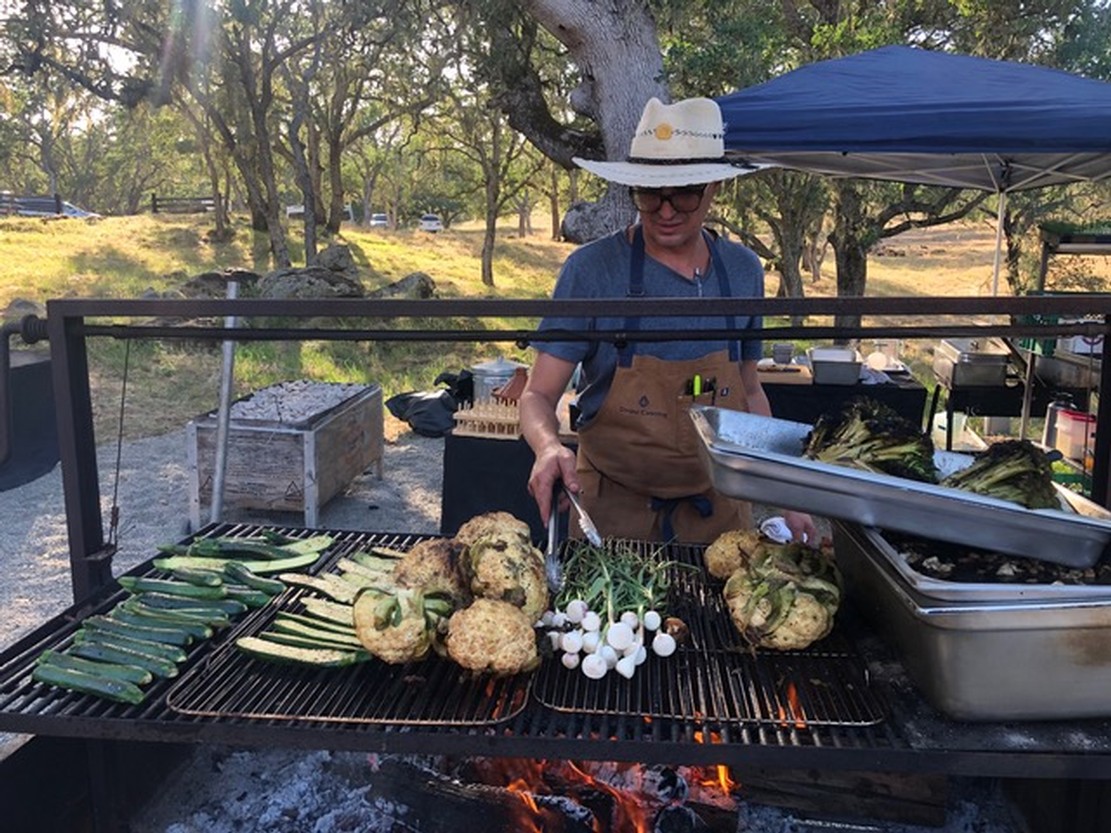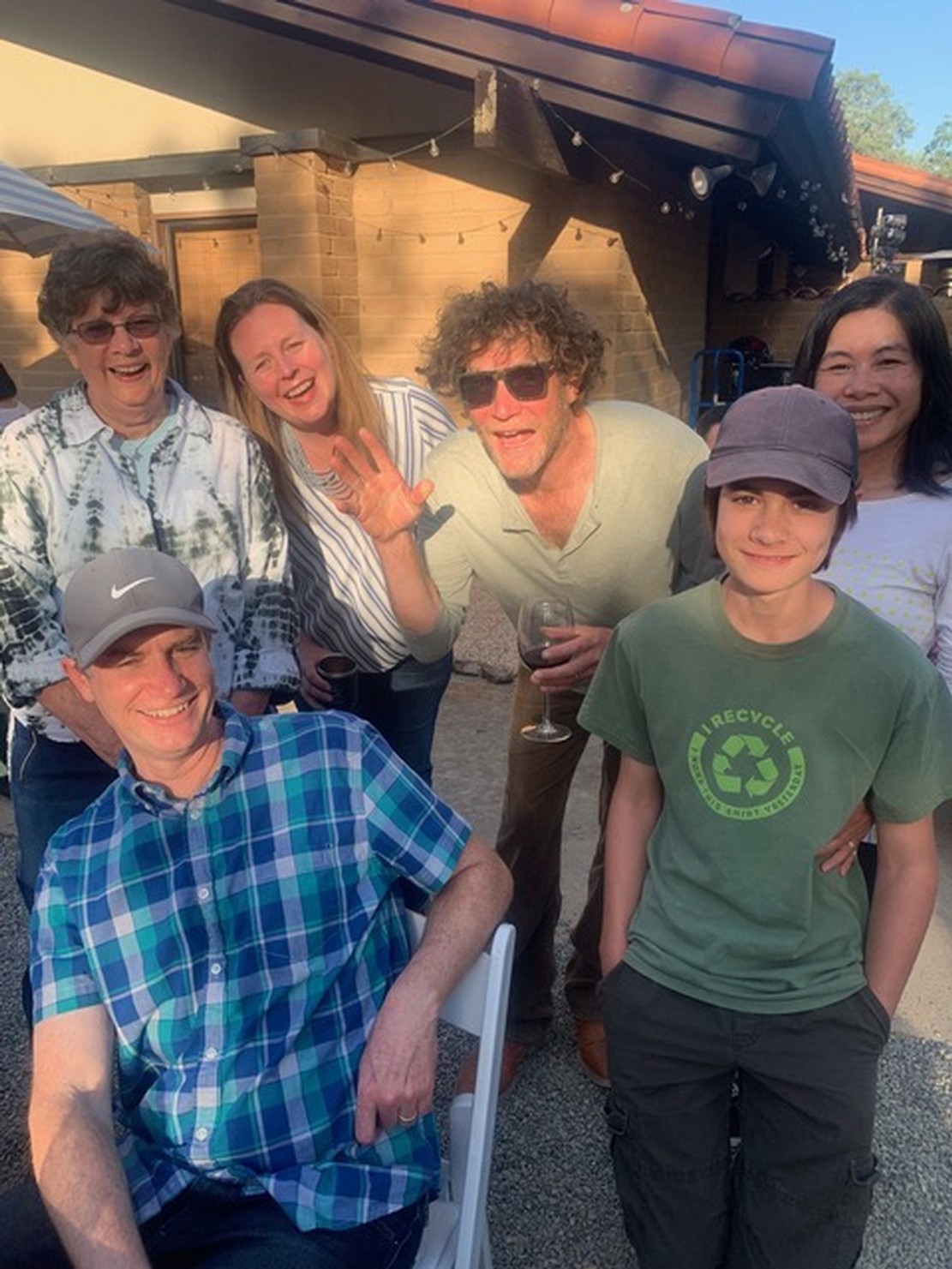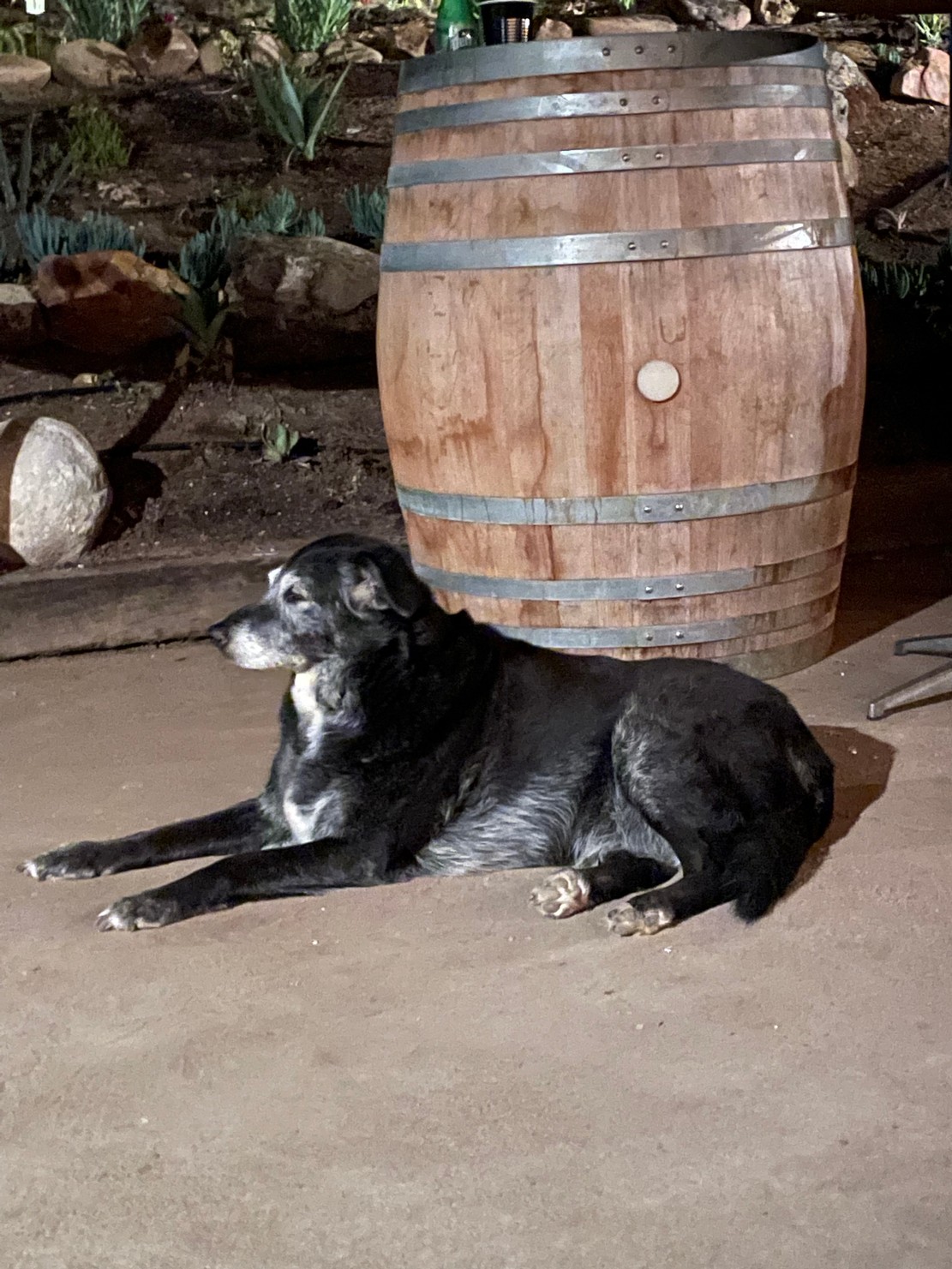 I will never forget being in the presence of Philippe Cambie. I was fortunate enough to witness first hand his tasting wizardry at many Hospice du Rhône events and also privately as he worked with my friends Justin Smith and Sasha Verhage on the Downstream project at Saxum winery. During these visits to America he generously tasted and offered his insights into barrel tastings of the Ledge wines, which he pinned time and time again with descriptions so accurate that they left me dazzled. I'm proud to say he was very complimentary of our wines and it moved me beyond words. This man could create brilliant final blends from dozens of barrel samples in the bat of an eye, with complete confidence. I really am out of my lane here, as he was one of the most well respected wine consultants in France - but as we continue to celebrate Hospice du Rhône, I felt it necessary to try to explain how much he meant to me. Jeb Dunnuck wrote a brilliant piece about him which can be read here. Please check it out.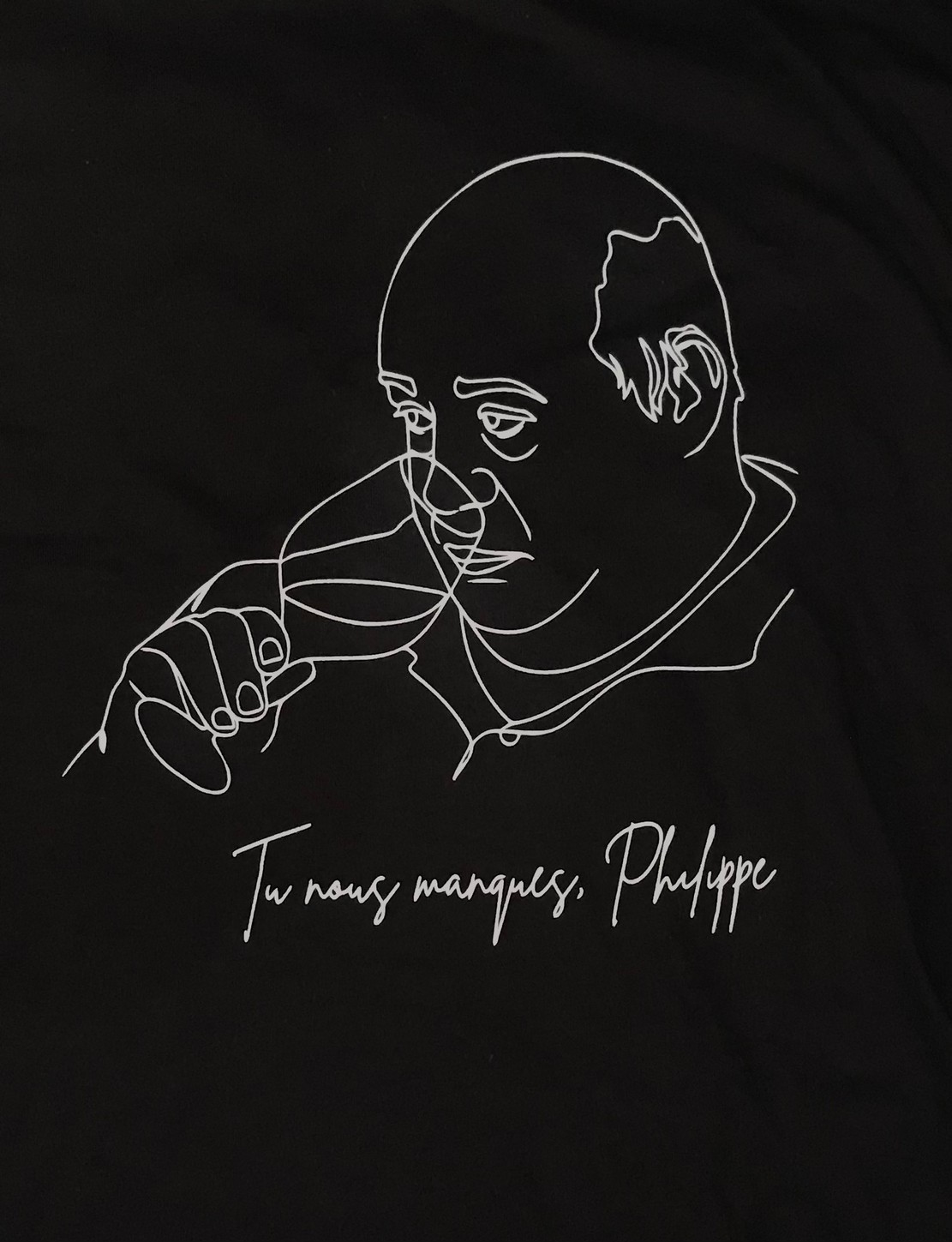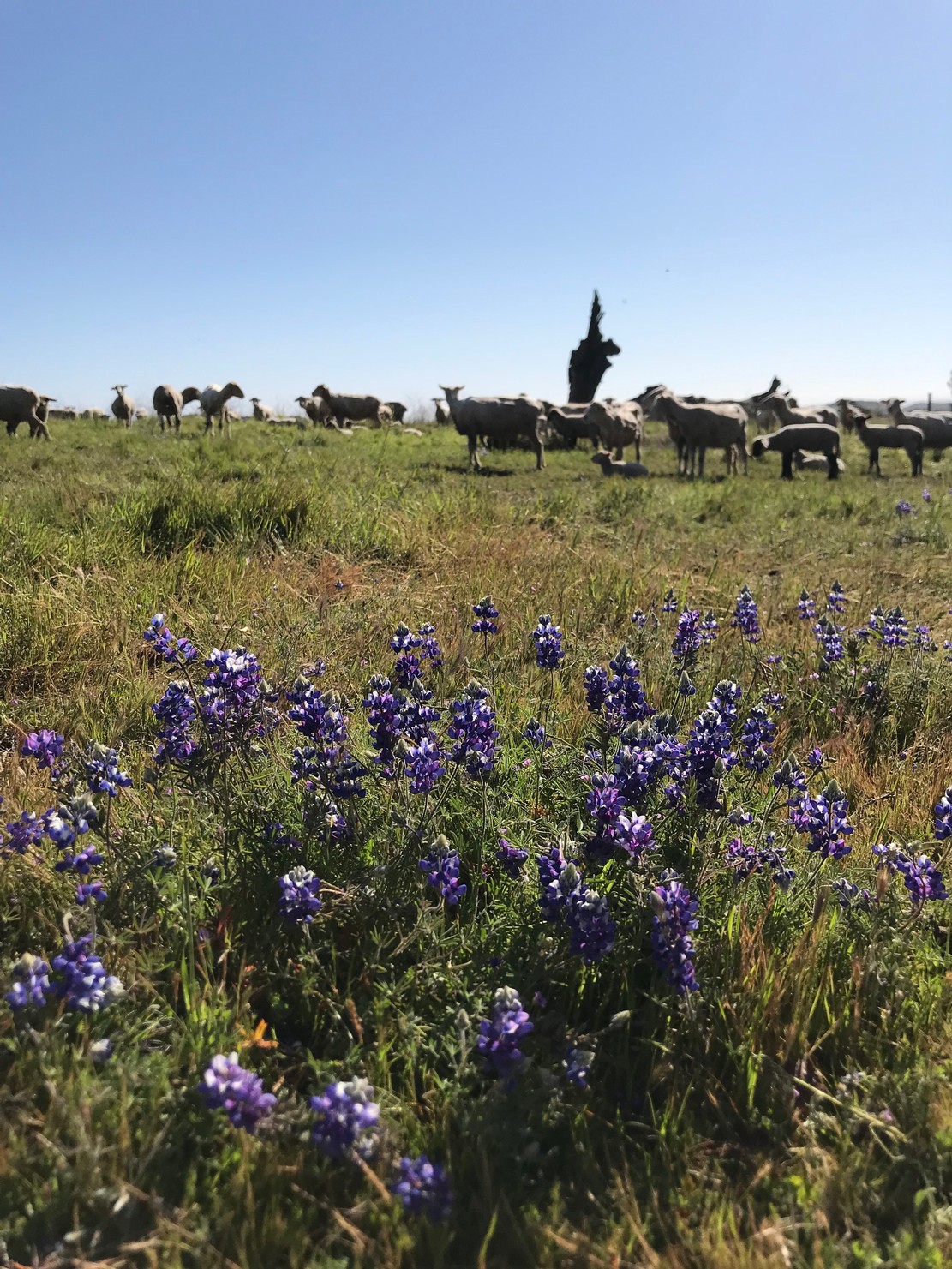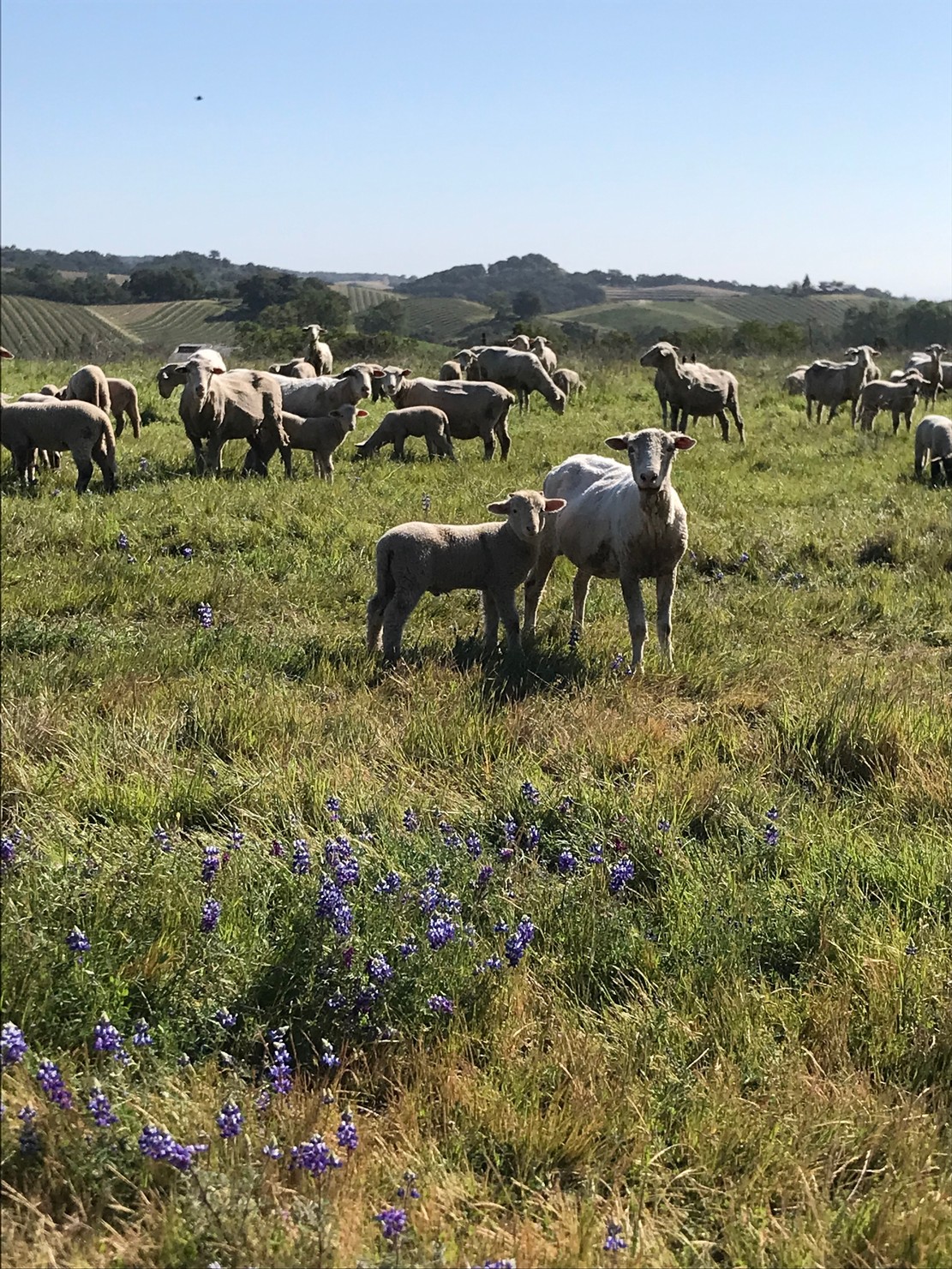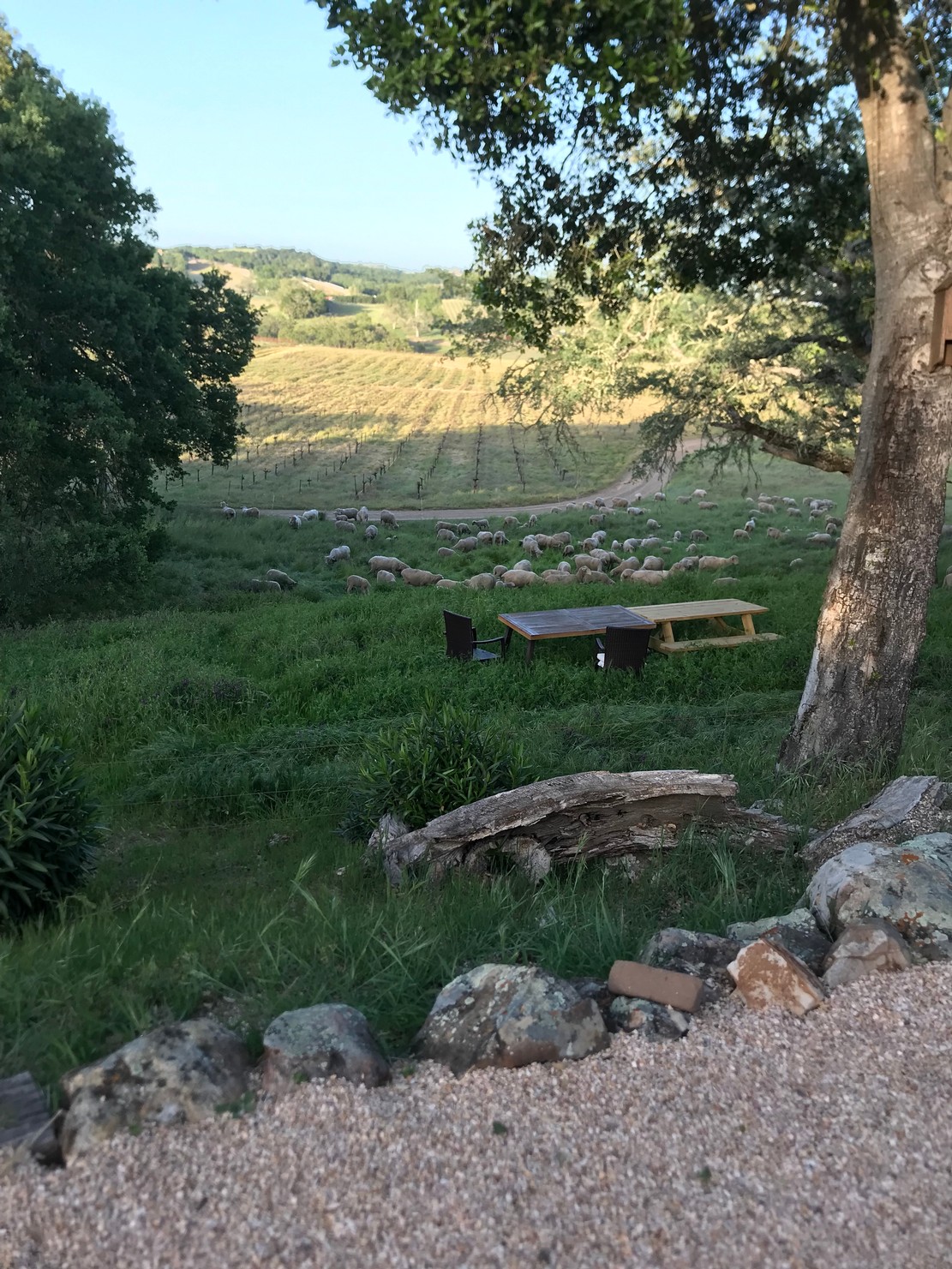 Greetings and Salutations,
I'll be keeping the wildflower trend going as long as they keep popping up. There is a sprinkle currently happening which we hope will turn into a drizzle or better yet actual rain.

We are preparing to plant a block of Mourvédre and transplant and replant our nursery. We've also welcomed a large herd of mama and baby sheep into the vineyards to help us clean up. Fun stuff.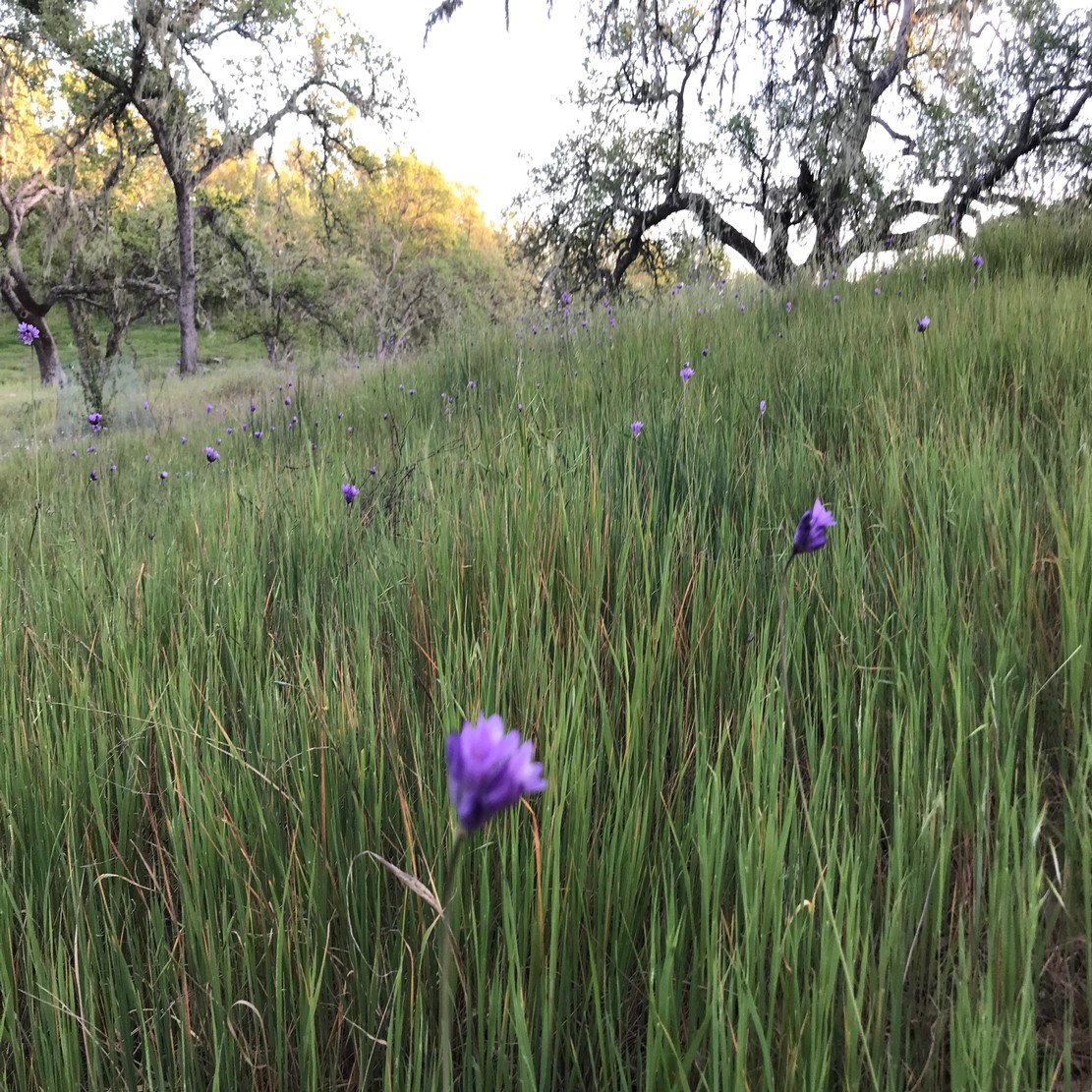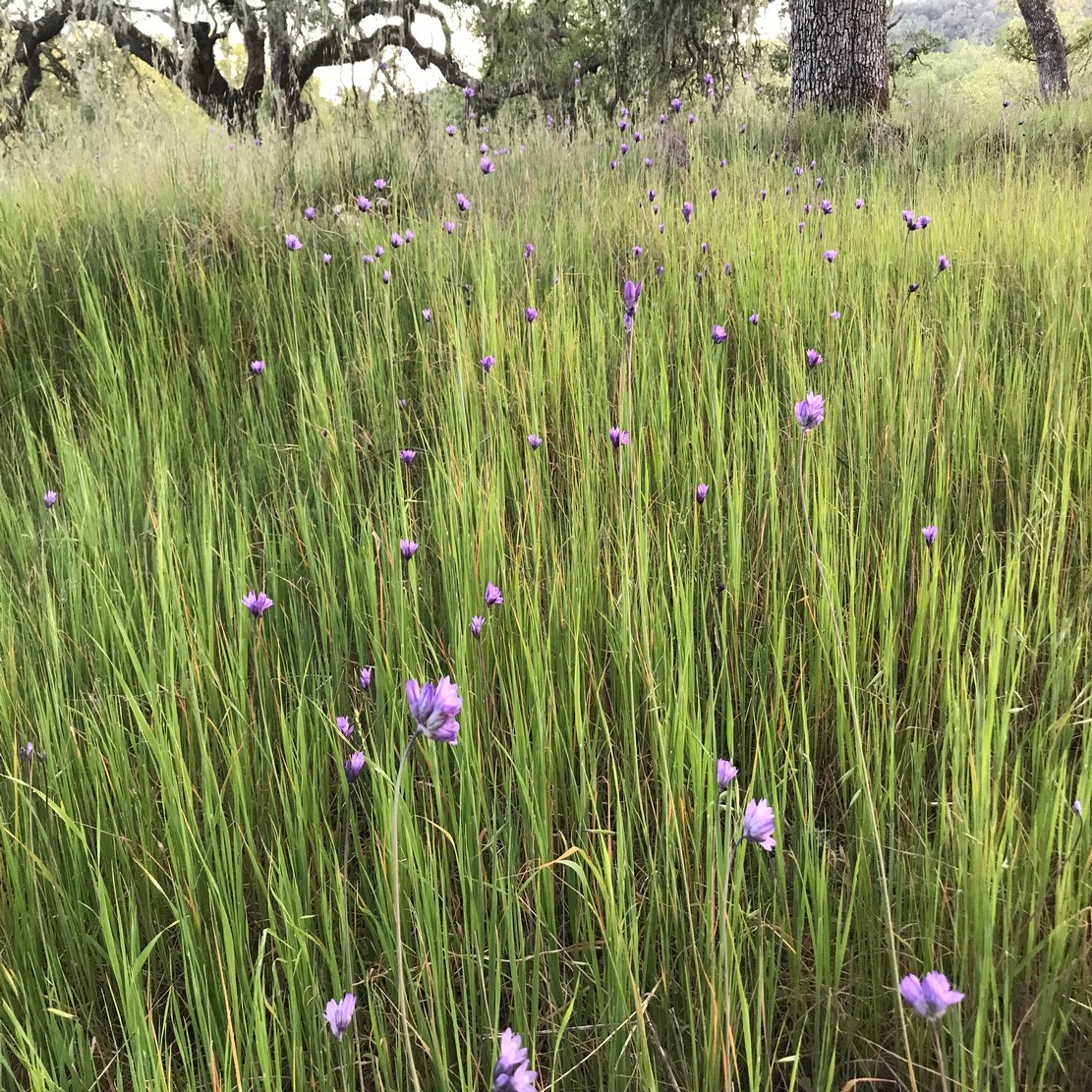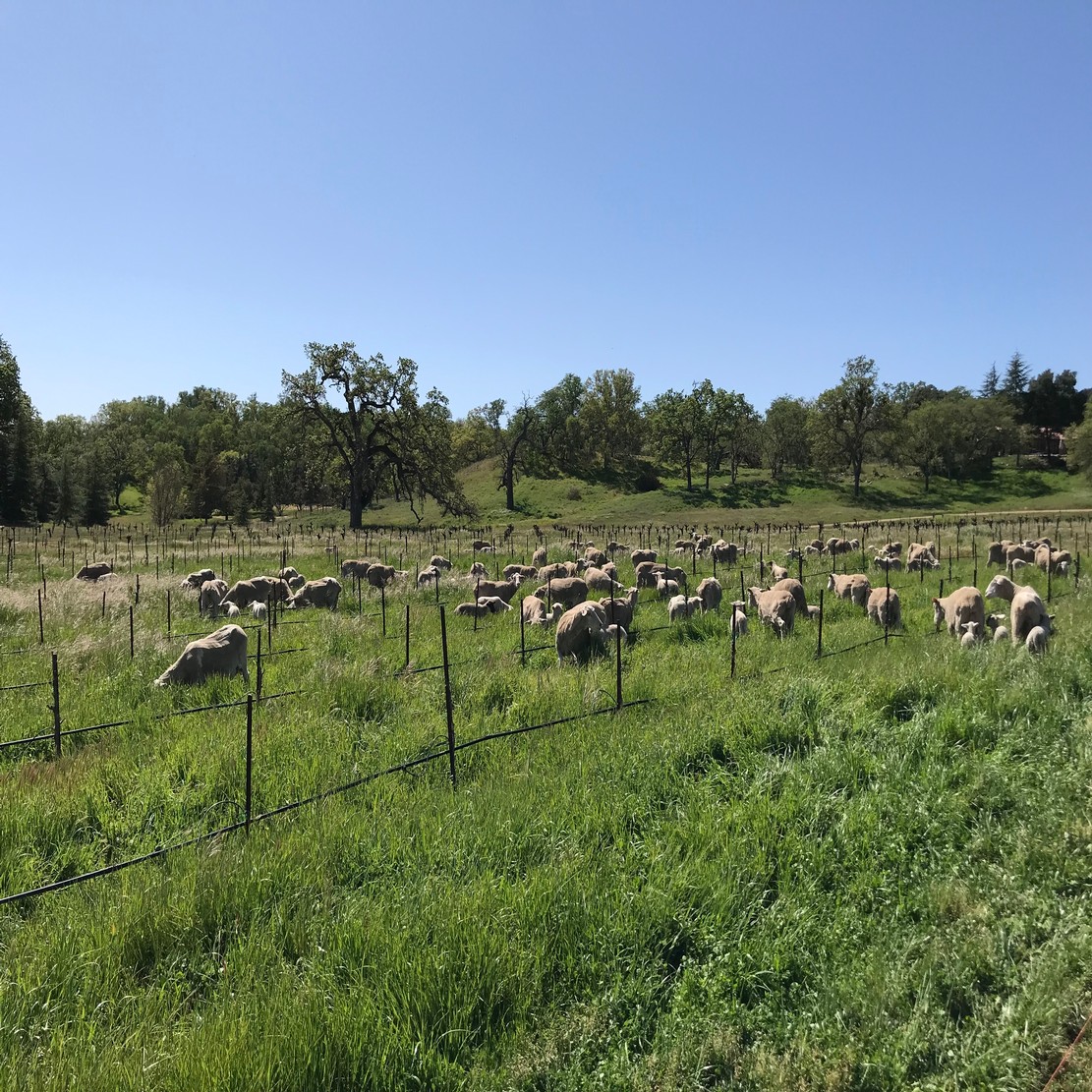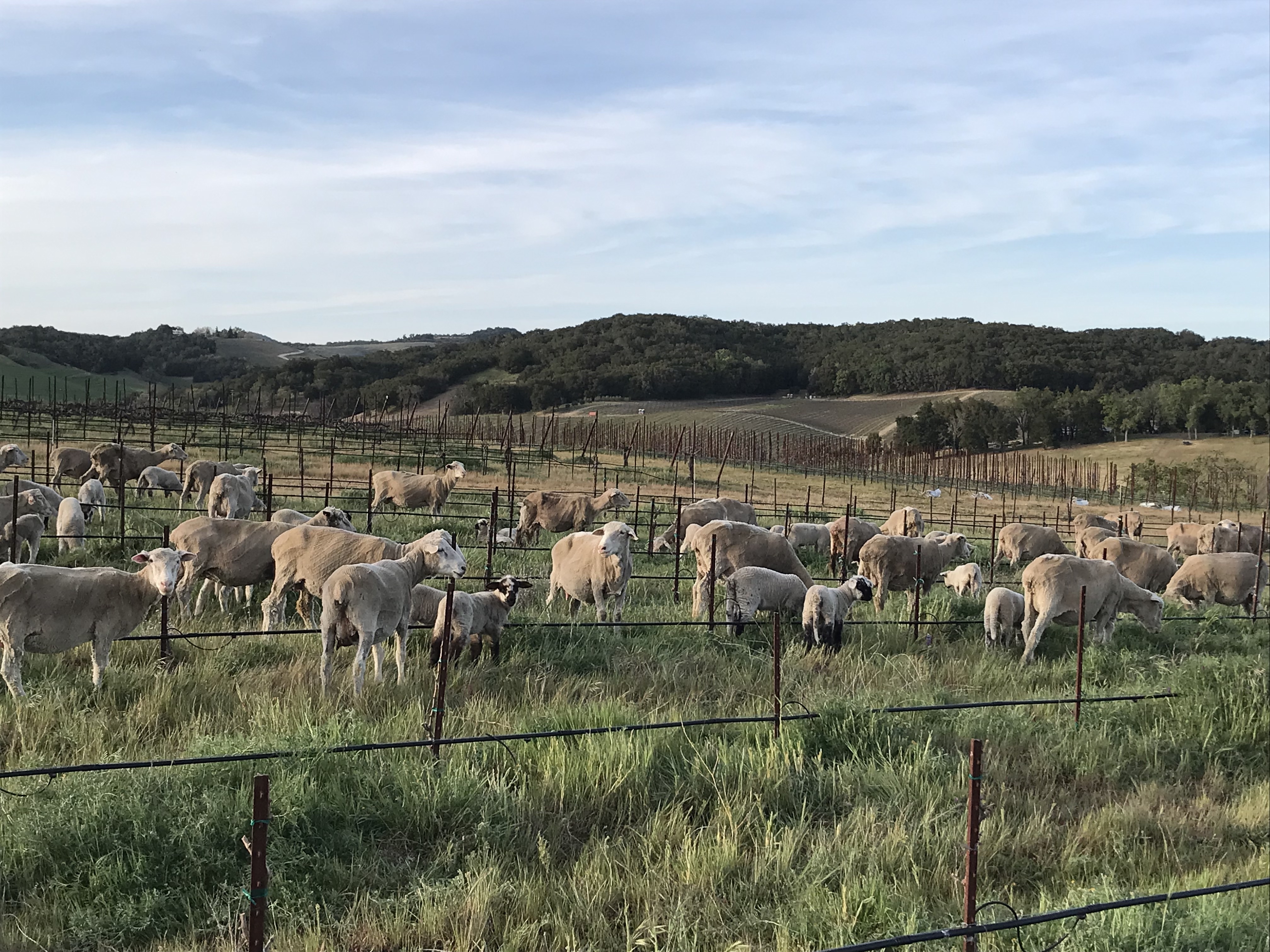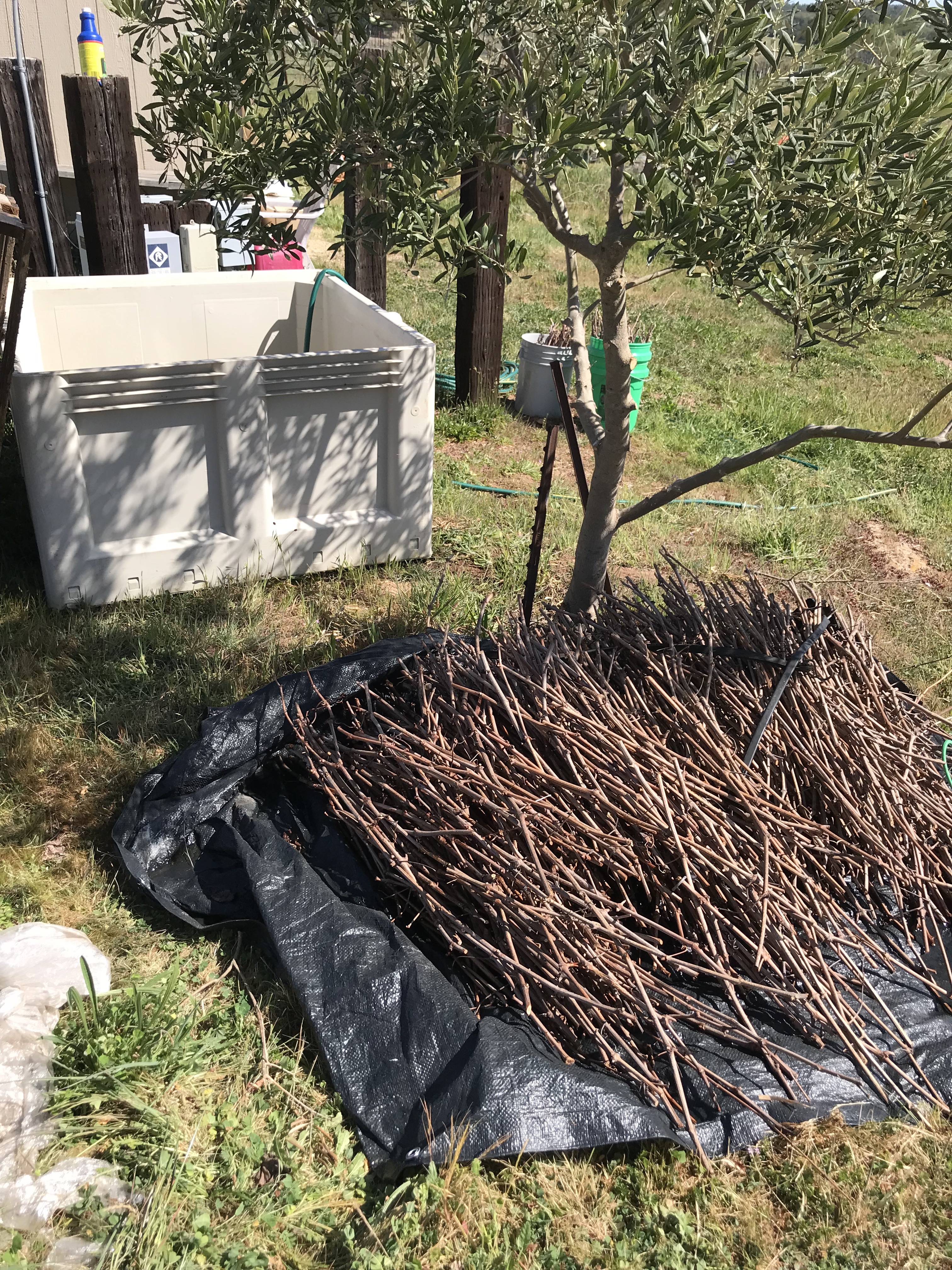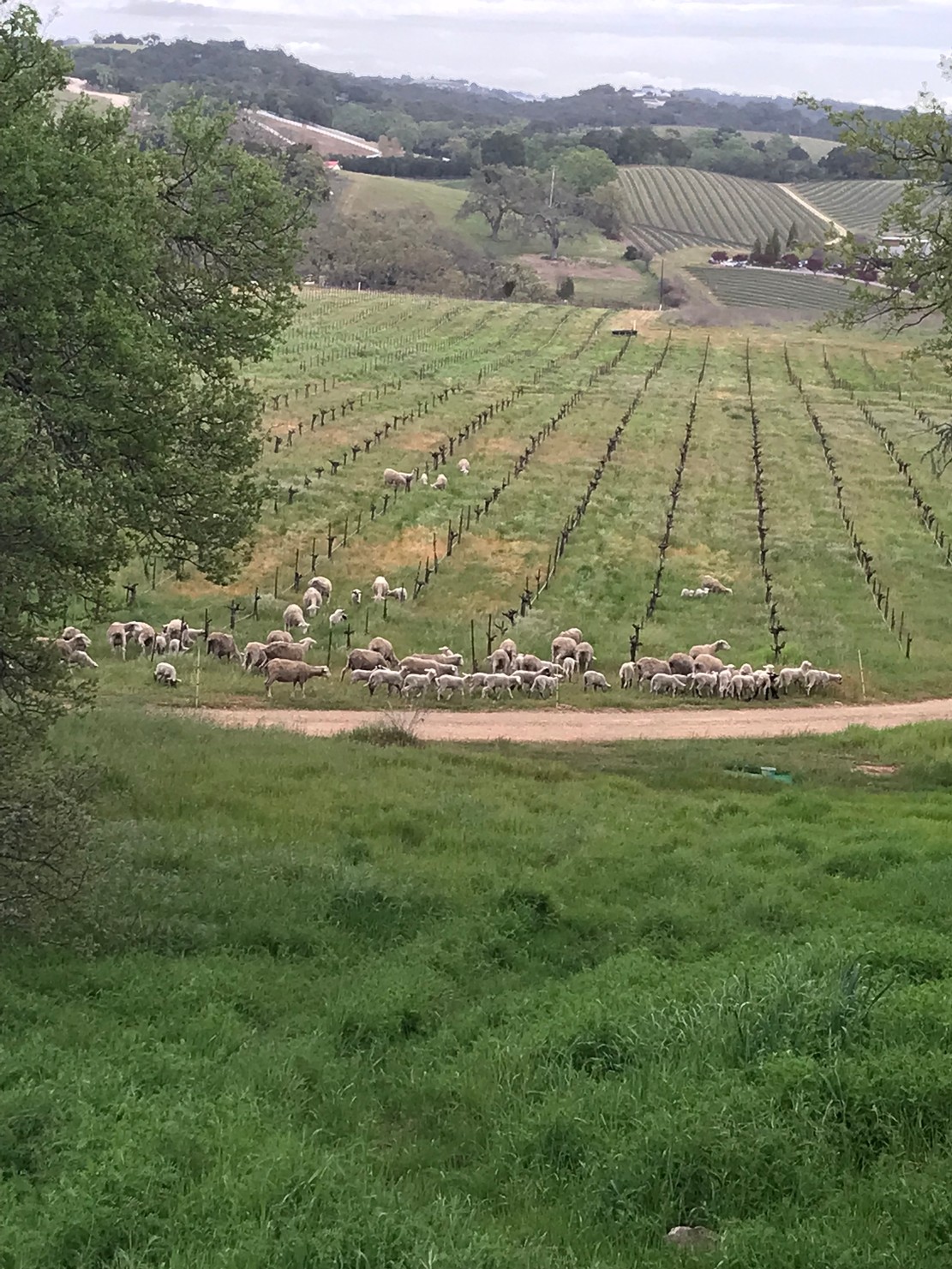 Our 2020 JBV Grenache blend is next up for bottling. We are hosting a ranch party for wine club. Details here.

We've been collecting cuttings for new own rooted blocks as well as preparing for new blocks with certified rootstock. Sheep are coming. We are propagating California native plants. We are also going sunflower crazy. More details on all of that soon. In the meantime, our wild yarrow is officially blooming.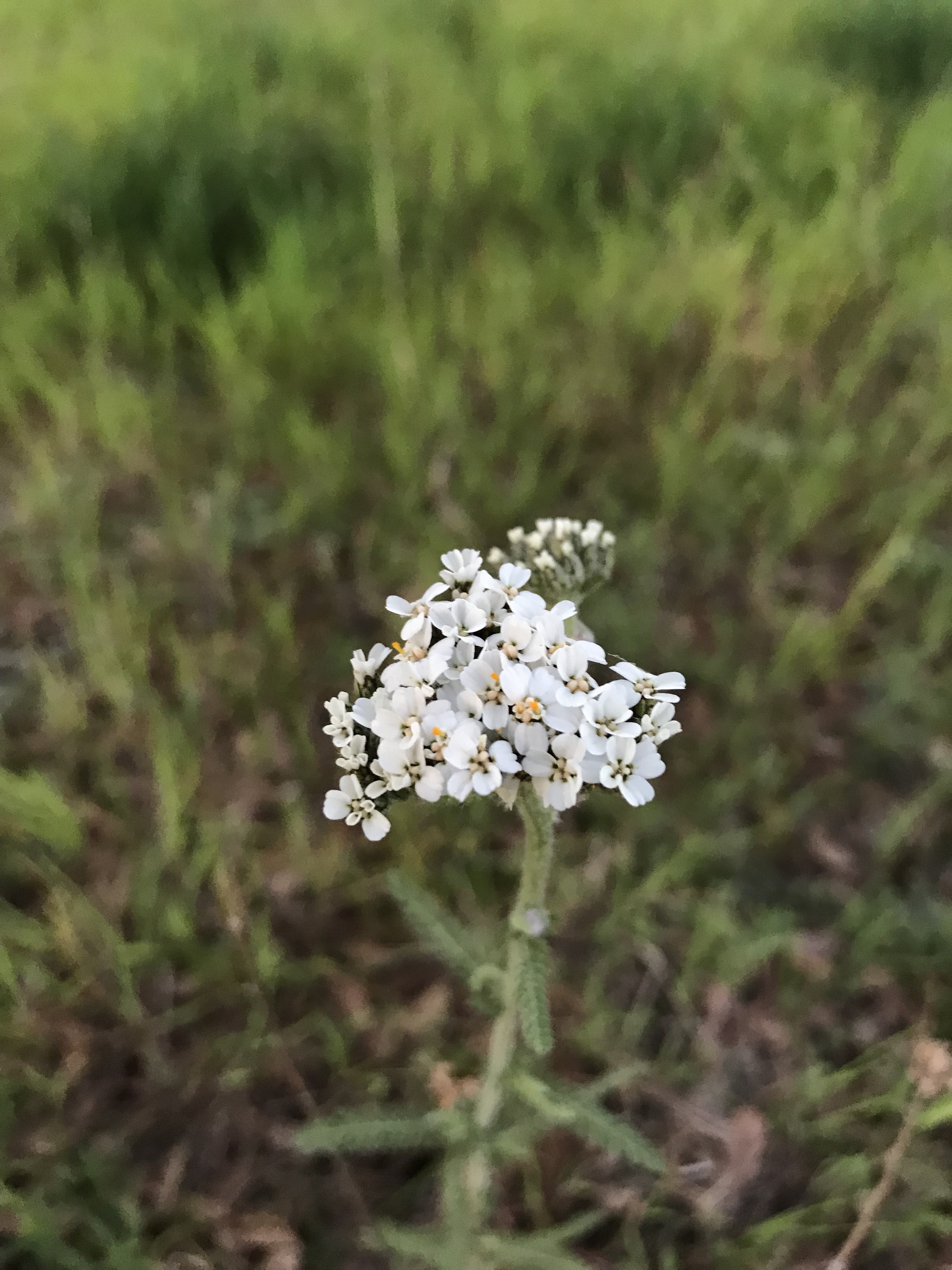 Or rather coming out from the cold.

Spring is nearly upon us, and as such I too will be coming out of blog hibernation and updating this section at least every other week.

Fortunately the vineyard is still sleeping, which is a good thing since we experienced a cold snap last week. Temperatures dipped into the 20s. Had any of our vines started pushing, the baby shoots would have been met with a grim fate.

Wildflowers are among us and we are hoping for more rain this week and beyond. We are preparing to bottle the 2020 James Berry Vineyard blend, which will be included in the spring wine club allocation.

A wine club event will be happening here April 30th. More details to come regarding this private event, but we can tell you that it will be outdoors, limited in attendance, with live music and excellent catering. When the invite goes out we highy recommend submitting an RSVP post haste.

Wine club members can expect emails to arrive within the next week or two announcing the wine allocation and the private event.

The wine shop is currently open, but it will close soon to the general public as we prepare our spring release.

Thanks for checking in and stay tuned for more updates.

Sláinte,
MCA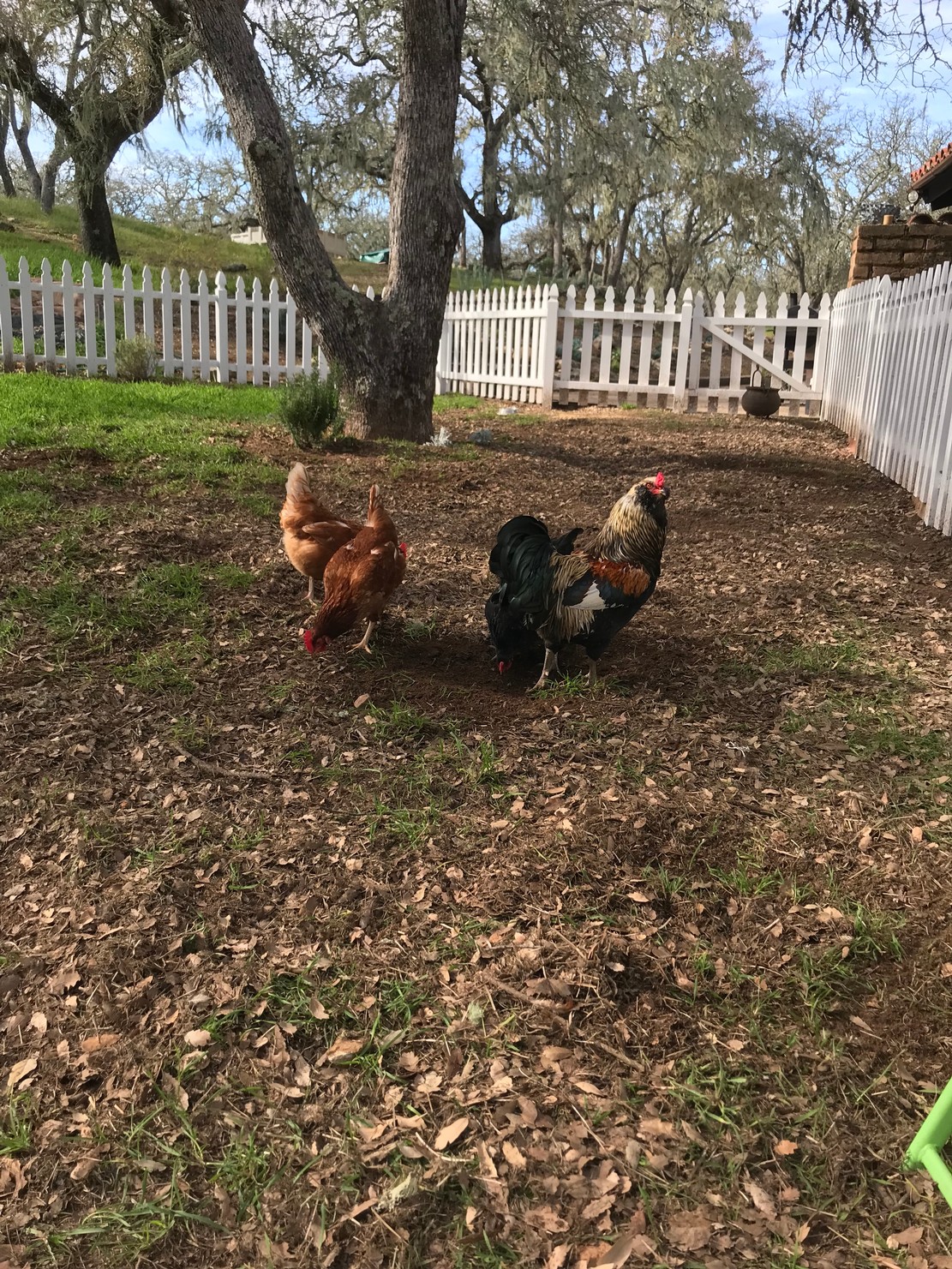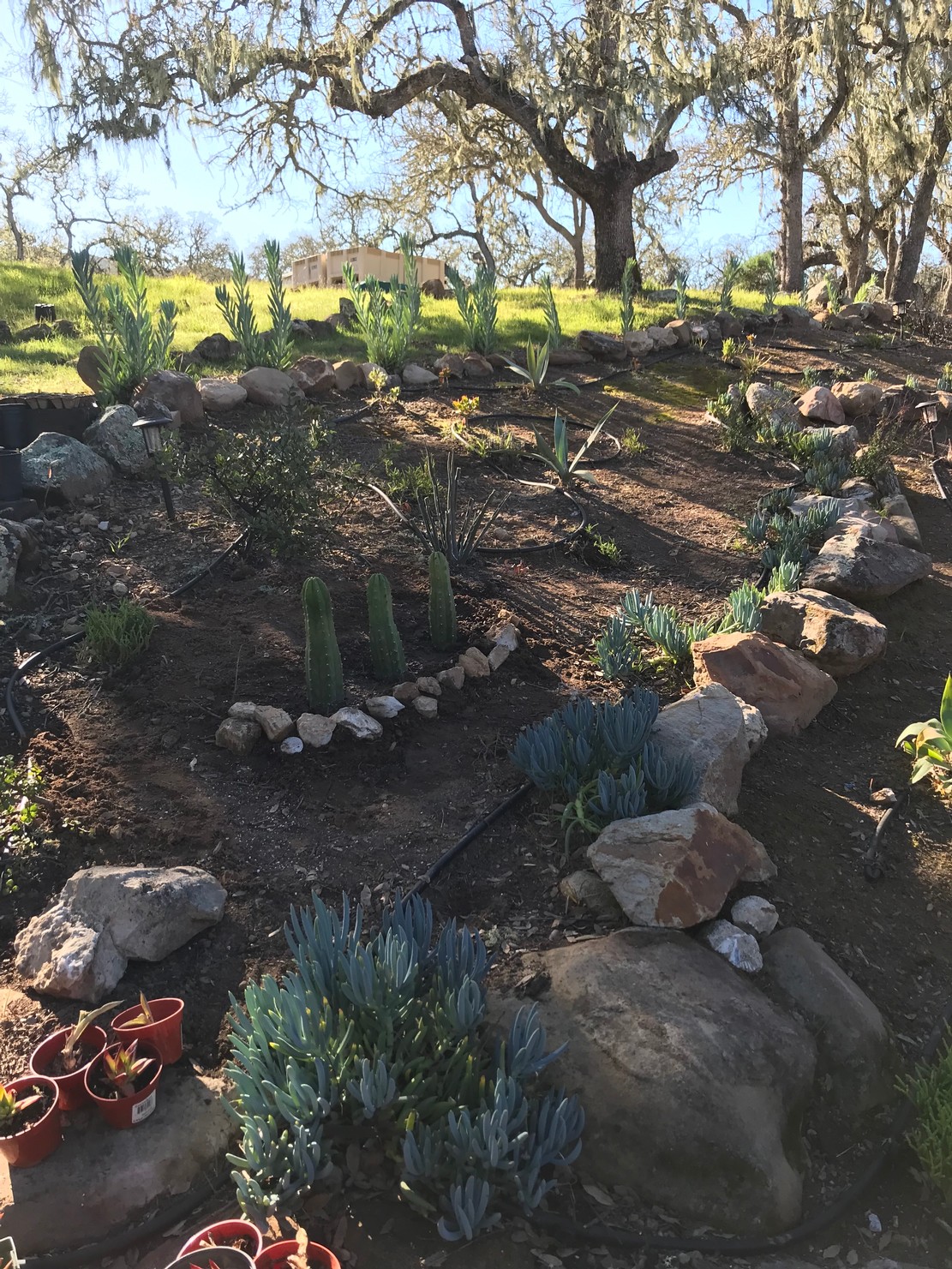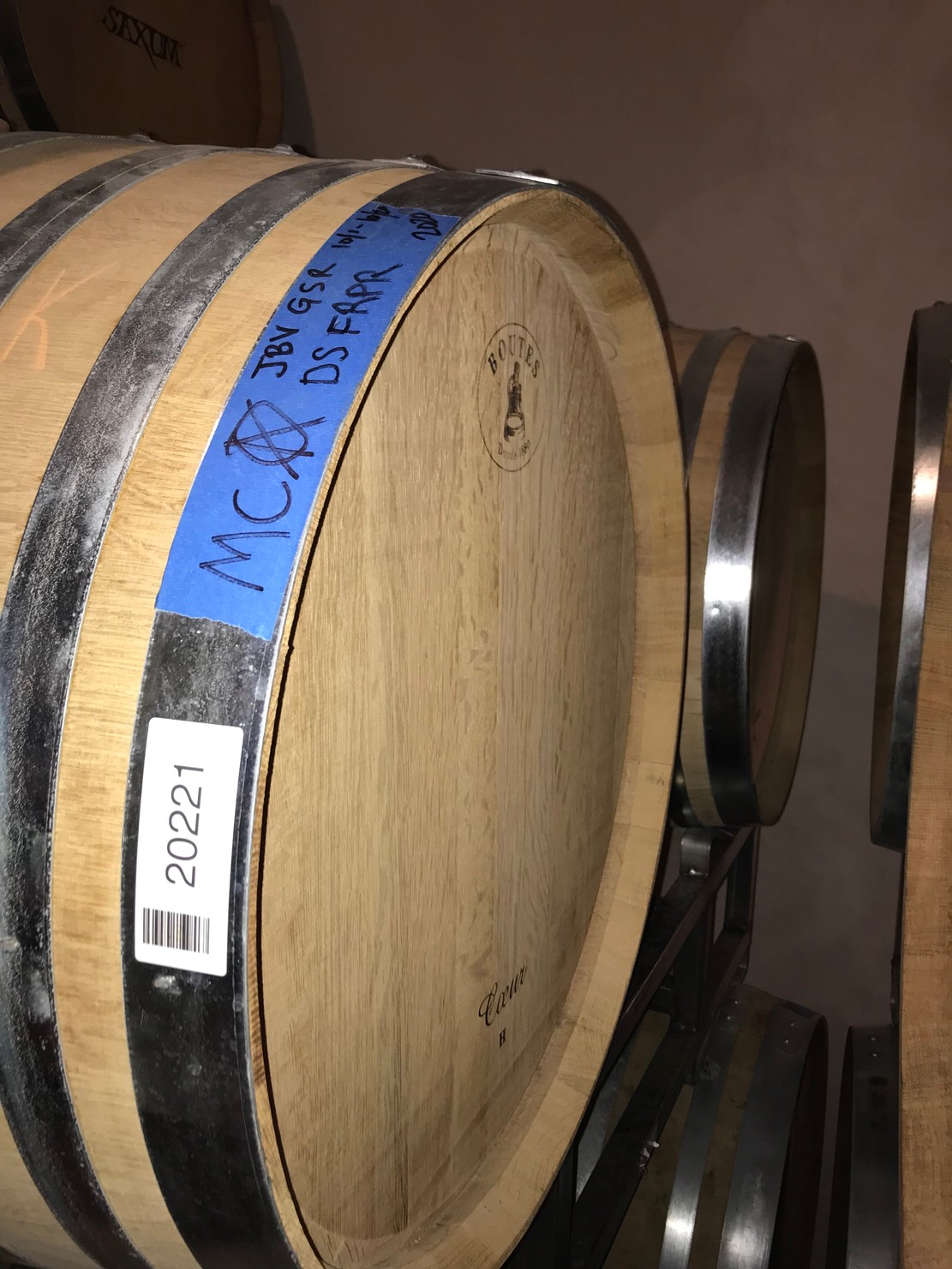 The belle of the ball this year and one of the top 100 wines of 2021 from Jeb Dunnuck. We are grateful. It exists in the shop while supplies last.