BLOG

Whelp, we found our window of opportunity and took it.

The rains stopped for about a week and we were able to transplant thousands of nursery vines into our vacant vineyard infrastructure.

Not much else to tell you right now. The photos below show how magnificently the cover crop continues to flourish, as well as a comparison between baby, adolescent and mature, fruitful vines.

Little Blue & Owls Clover in "The Fin" (Grenache)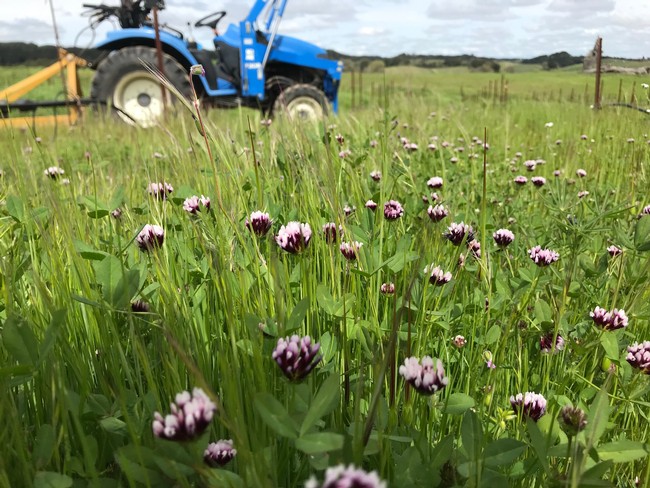 Grenache Blanc in the Nursery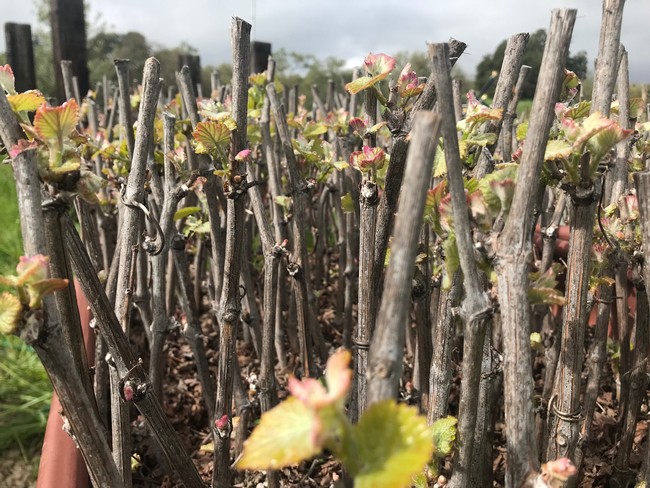 Newly Transplanted Syrah in the Upper Ledge Block (Syrah)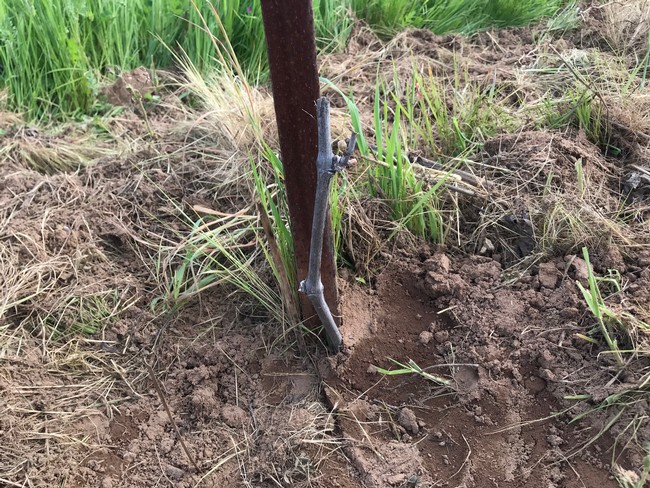 Lupine in the Orchard Block (Grenache)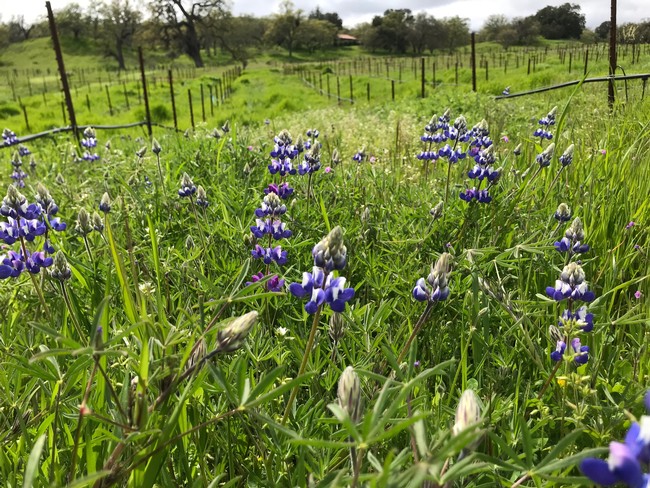 Vitamin B-1 Transplant Solution & Counoise in the Nursery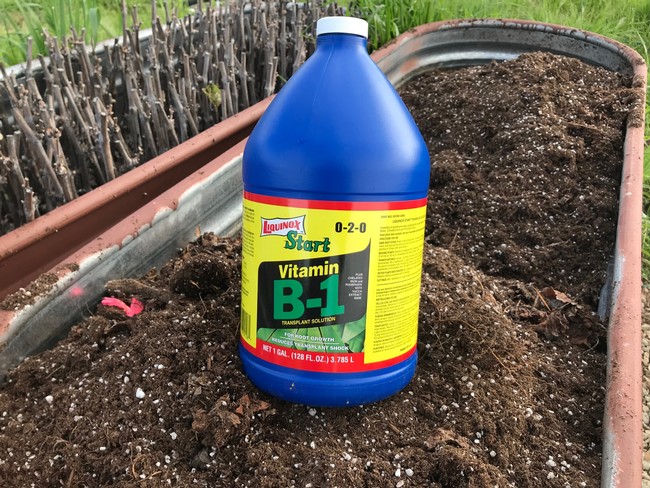 Owls Clover in The Fin (Grenache)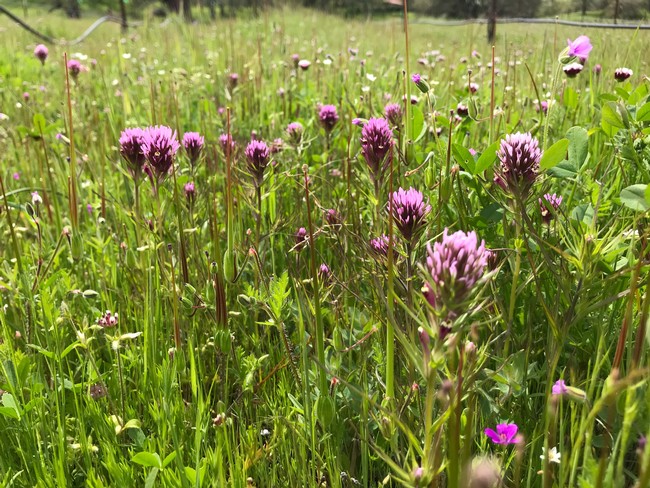 Syrah Cuttings in the Nursery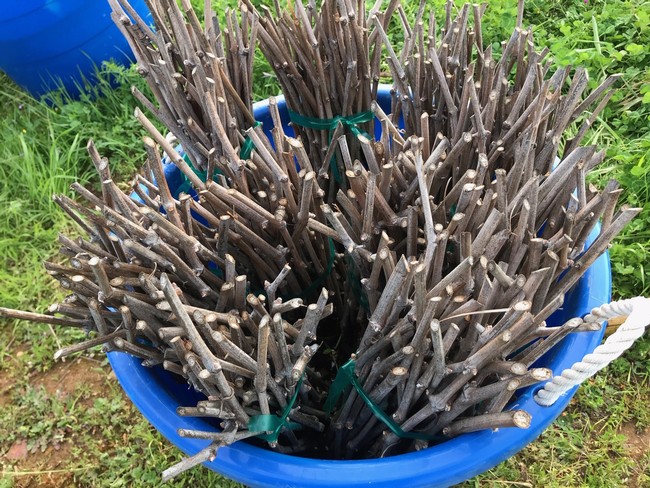 Pre-Gobelet Grenache in The Fin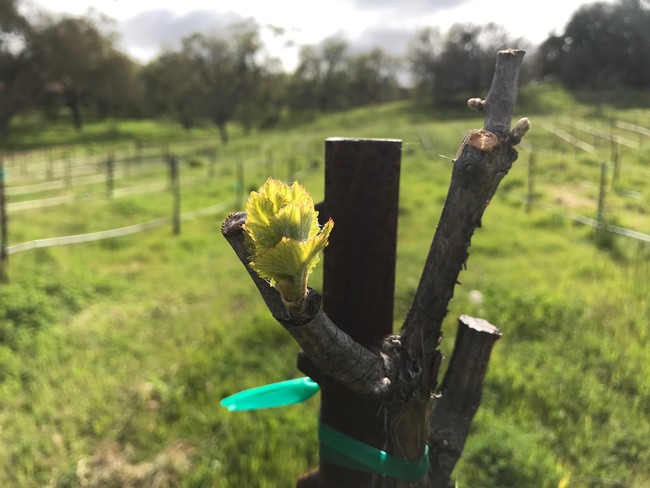 Gobelet Grenache in The Fin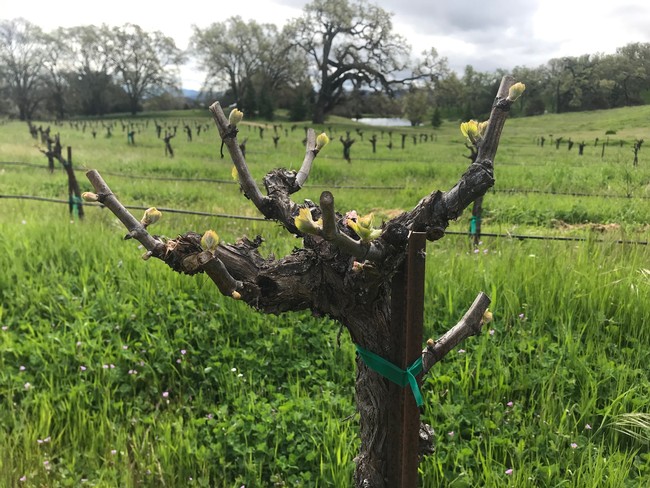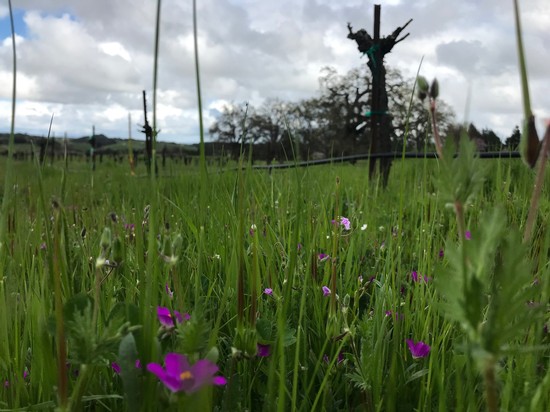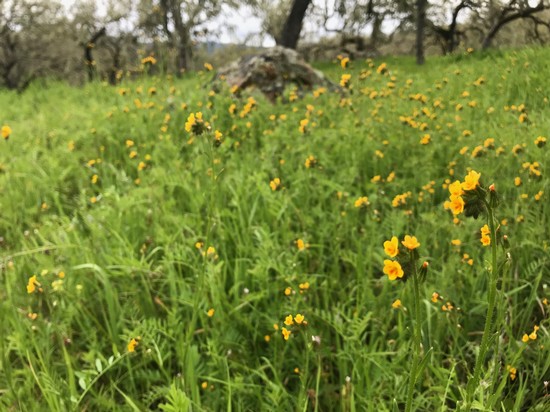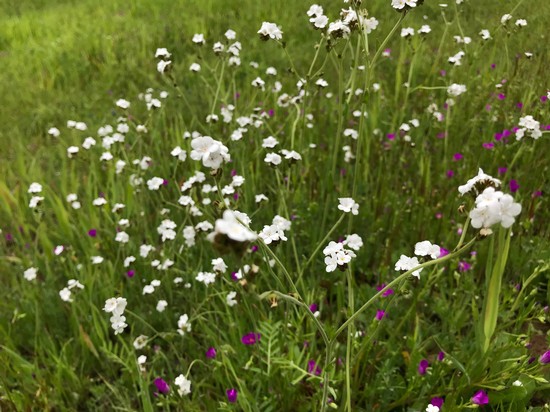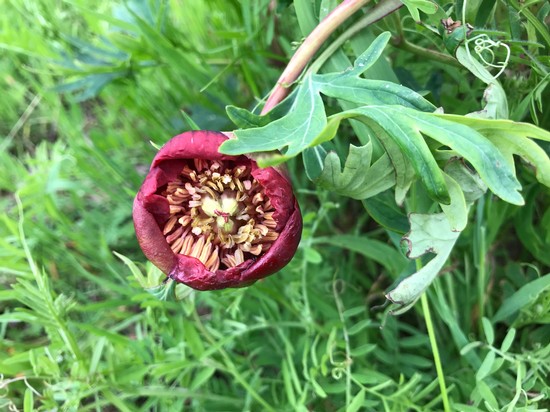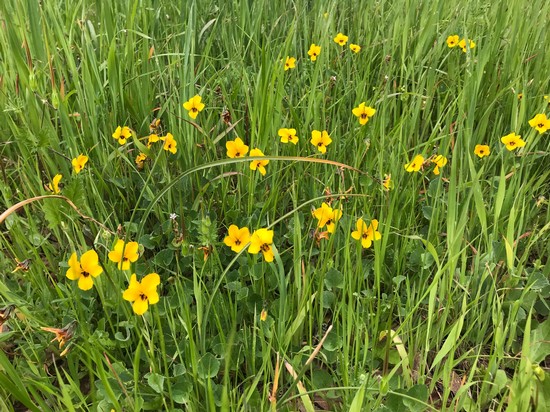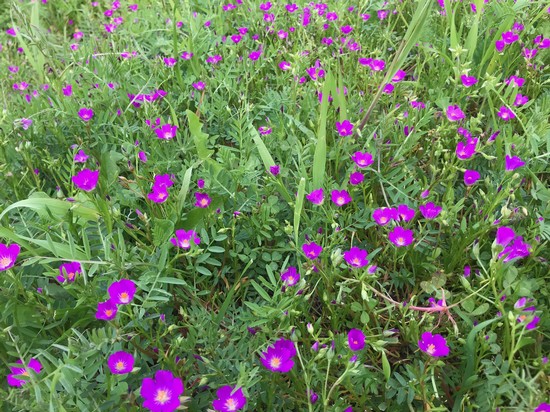 Happy Super Worm Equinox Moon!

We here at Ledge would like to wish you a happy first day of Spring, and guess what? It dumped a bunch more rain on the Adams Ranch Vineyard last night. As much as we hope for the safety and well being of those experiencing natural disasters due to inclement weather, we are thankful for the end to the drought.

The only pickle in this situation is that we are unable to get into the vineyard to replant our nursery until it dries out a bit. The nodes on our Grenache babies are starting to swell which means bud break can't be far behind.

We are excited to be revitalizing our first block of Syrah (planted in 2005), with updated hardware and the creation of an upper and lower section (see picture below). This will allow us to improve water pressure as we transplant and irrigate new baby vines for the first few years. The adult vines can continue to thrive in their usual dry farmed fashion.

Here are some photos of our happy, soggy rancho.

Coming up soon: transplanting the nursery!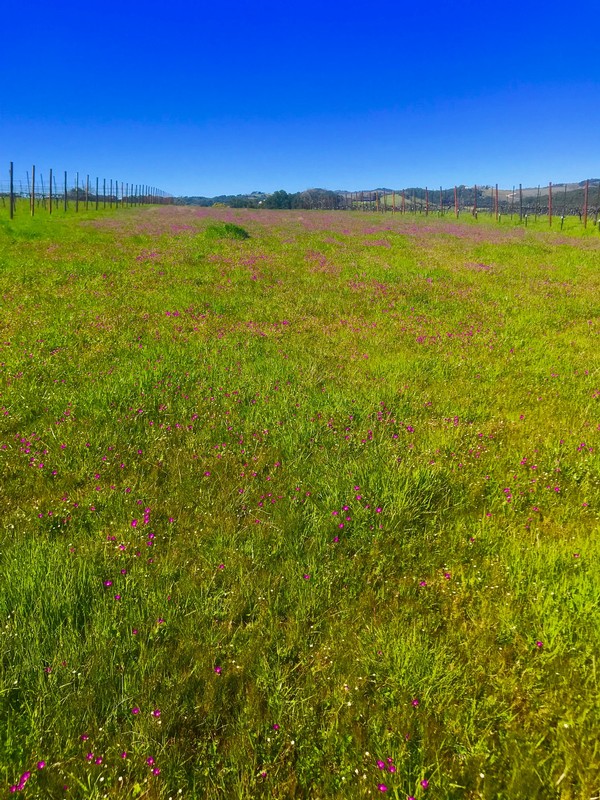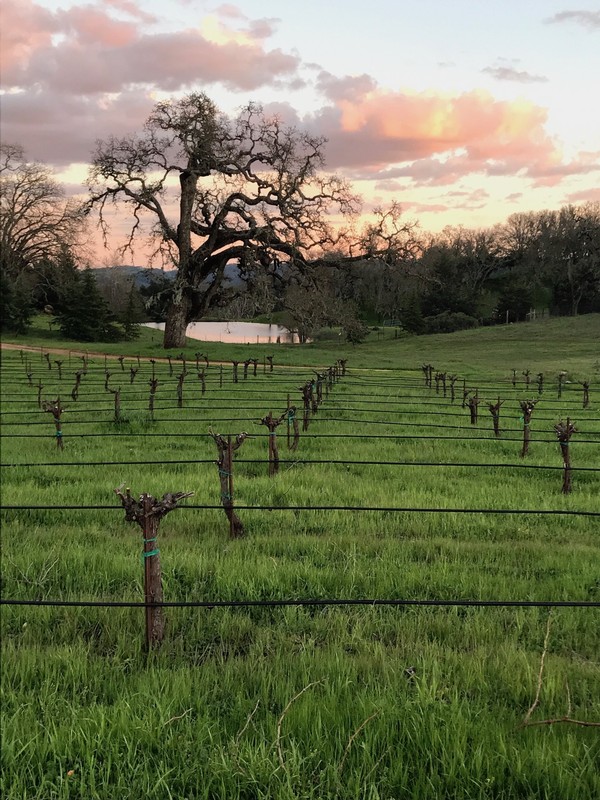 We tasted 27 barrel samples today at Halter Ranch.

The first sample was a neutral 2012 barrel.

The rest were brand new oak barrels from various cooperages.

What an awesome experiment!

The wine was an opulent blend of mostly Cabernet with 5% Malbec.

The neutral barrel was easily my favorite.

Brilliant wine.

Stunning actually.

Kevin Sass and Molly Lonborg are crushing it over there at Halter Ranch and we are big fans of the whole operation.

That said, our philosophy is, if it isn't broken don't fix it.

I relayed my findings back to the home office.

My message went thusly:

If you aren't packing heat, don't mess with wood.

Ledge wines lean torward toward subtlety and lots of new oak runs the risk of overpowering the fruit.

We are not going to put on muscle man outfits that don't suit us.

We like to coax things.

Spectate.

Applaud.

Love.

Snuggle.

Smoulder.

Lay around them.

Touch things.

Oh, wait, was I talking about wine or our last lovely vacation along the shores of the Danube?

More next week.

Planting time for the nursery!




Good Afternoon,
A friendly reminder: Wine Club shopping carts are active and the offer is out. Please double check your inbox if you are on the list. In addition to the regular allocation, we are offing a 2013 Adams Ranch Syrah and a few other gems from previous vintages.

The 2016 Adams Ranch Syrah is sold out but there is a small stash of 2016 James Berry Vineyard Grenache remaining. Only allocation and mailing list members get this offer. We will be sending this offer to our (much larger) general email list Friday.
---
In other news...

Like much of the country, we here in the Willow Creek District are experiencing an extreme winter and lots of precipitation. The approximate average rainfall for Templeton is around 20 inches and we have currently received over 35 inches.

The reservoirs are filling up and wilflowers are starting to peek out of the lush grassy landscape. It's going to be a great year for wildflowers! Next week, after a few days of sunshine, I will post a bunch of wildflower photos.

As for now, I've got our baby cuttings trimmed up and the 1year olds are full of roots and ready to transfer into the vineyards. The Bunkhouse Block will undergo a fun transition, as we inter-plant a "field blend" of vines into what was previously entirely Syrah. The Bunkhouse will contain Syrah, Grenache, Cinsaut, Counoise and Roussanne with the intention of picking it together and co-fermenting the harvest. Exciting!

The vineyard block breakdown at the Ranch looks like this:

LEDGE BLOCK - Cordon trained (8'x3' spacing) Estrella clone Syrah, Massale propogated from the Bone Rock terraces at James Berry Vineyard. Deep sand and clay.
METER BY METER - Cane pruned and tightly spaced (4'x3') Estrella clone Syrah, propogated from the Ledge Block. Heavy clay over a sandstone shelf.
THE FIN- Head trained at 10'x10', multiple clones of Grenache including 362 (France), 814 (Spain) and the Alban selection. Terra Rosa, sandstone and clay.
ORCHARD BLOCK- Head trained at 10'x10', mostly Spanish Garnacha (814) on sandy clay loam.
LAKE BLOCK - Head trained at 10'x8', Grenach interplanted with Roussanne in heavy standstone gravel, rolled stones, sand and clay.
BUNKHOUSE BLOCK - Guyot trained at 8'x4', Syrah clones 7 and 747, Cinsaut, Counoise and Roussanne. Clay loam, rocky sandstone and sand.
CINSAUT BLOCK - Widely spaced (11'x11') head trained Cinsaut in sandy clay loam.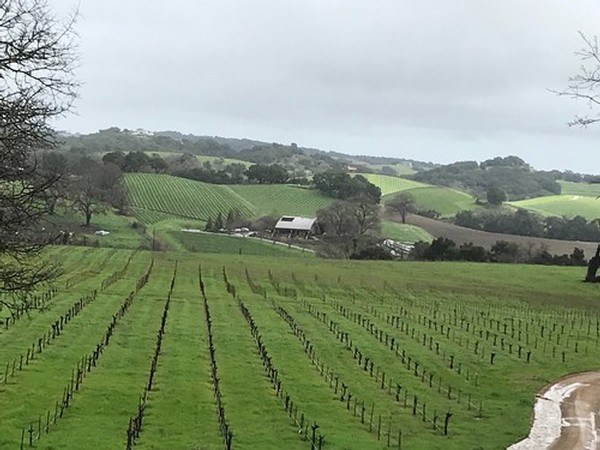 Above: Adams Ranch Vineyard Grenache in the Fin and Orchard Blocks.

Below: Part of our vine nursery including Syrah, Grenache, Counoise, Roussanne and Grenache Blanc.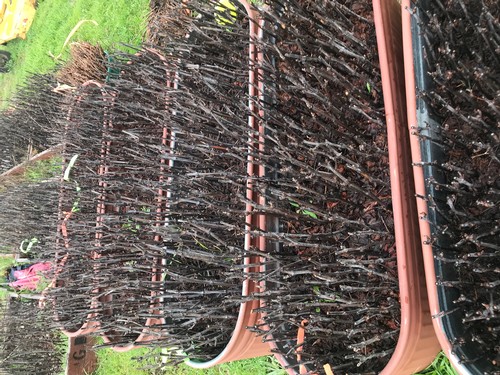 They say everything can be replaced. They say every distance is not near.

Ummm.

You know what cannot be replaced? The last rare bottles of wine from Ledge Vineyards' current wine offer. It's in your email right now if you are in the know.

You know what distance is not near? The breathtaking beauty of an Idaho River Adventure. Read on, Squire!

Today we sent out our bi-annual wine allocation email, which includes the last of the JBV Grenache Blend (97 pts) and some rare Adams Ranch Vineyard Syrah as well as a few other nuggets (including two new releases). Our Wine Allocation list gets first dibs, mailing list gets second dibs, lurkers get no dibs. NO DIBS FOR LURKERS.

As far as the Idaho River Adventures guided tour, this is a 6 day guided tour down the middle fork of the Salmon River in Idaho, complete with a friendly staff who set up camp, cook the meals and take you to some of the best fly fishing and rafting spots on earth. Also included is live entertainment every night and rare wines from Ledge Vineyards.

I'm stoked to be attending and look forward to hanging out with some of you on this adventure!

Want a Wine Allocation? email: info@ledgevineyards.com

Interested in the Idaho River Adventure? https://www.idahoriveradventures.com/book-now

Both the select wines and the (limited) seats on the trip will sell out.

Act Fast! Join the fun! Get back into life! Captain my Captain! Odelay! Órale! What would you do for a Klondike bar?

Until next week, Earthlings.

MCA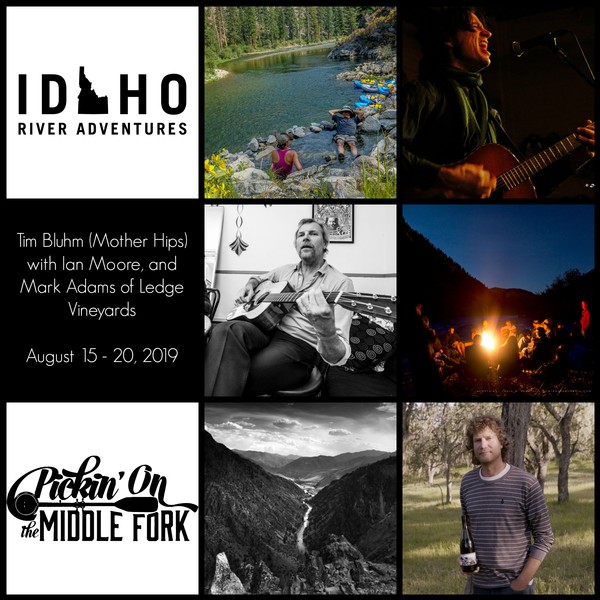 Hello Again,

I'm hustlin' out here in Detroit this week and am honored to be on a very distinguished panel at the Detroit Symphony Orchestra for a series called "Uncorked".

The moderator is NYC based music expert and sommelier Ronald Merlino and my panel mate is Grammy Award winning bassist John Clayton.

Ronald Merlino represents talented conductors from all over the world and is equally passionate about wines and music of every variety.

As for John Clayton, his is a sprawling CV which includes a Grammy win for his work with Queen Latifah as well as a nomination for best Jazz Instrumental Album with The Clayton Brothers. He has worked with Count Basie, Henry Mancini, Quincy Jones, Whitney Houston and many more.

As for my participation, I will be discussing the parallels between musical improvisation and Viticulture, a topic which I feel surprisingly confident to tackle. There are SO many parralels between winemaking, farming and music.

In short, I am totally pumped for this discussion and look forward to following the inspiring career of John Clayton as well as speaking on future panels with Ron Merlino as he expands these seminars to orchestras throughout the world.

As for the wine, we will be pouring:

2017 G2 Vineyard Grenache Blanc
2017 James Berry Vineyard Counoise Rosé
2015 MCA Cuvée (Syrah, Grenache, Tannat, Zinfandel)
2013 Vineyard Drive (Syrah, Mourvèdre, Grenache)
(Bottom, L to R) Ronald Merlino, Mark Adams, John Clayton)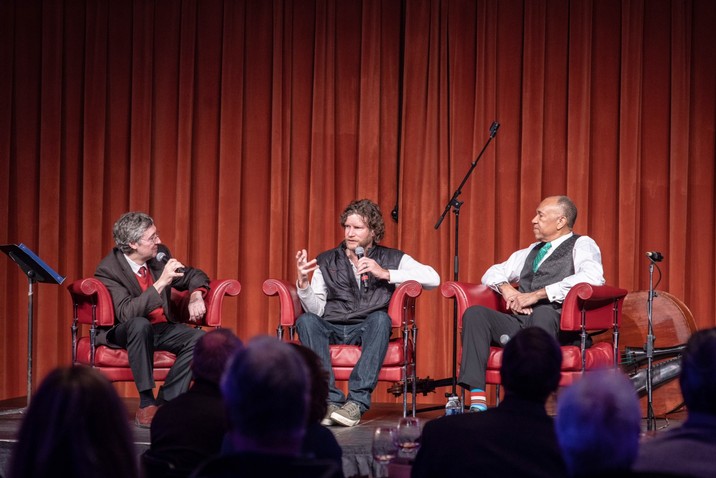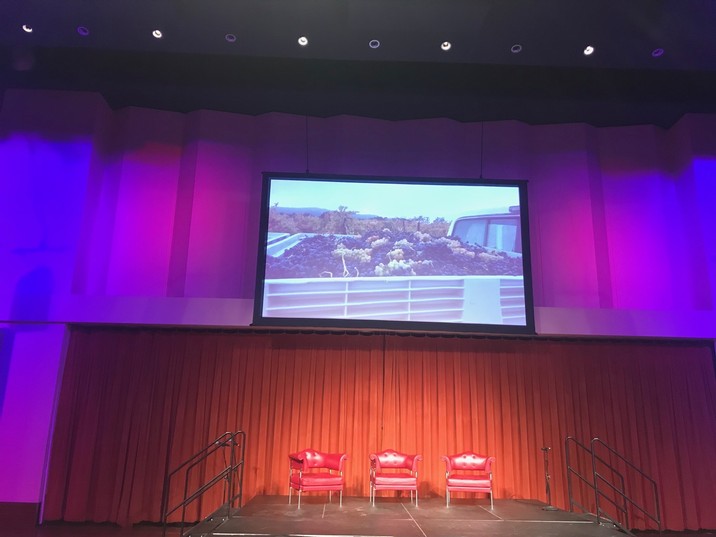 Another week has passed and my mullet is growing out nicely. The unfortunate thing is, mullets aren't nearly as "en vogue" up here in the country as they are down in Los Angeles. Ironic, I know. The business in the front part makes me feel like a desk jockey. The party in the back part makes me feel like an artist without a canvas. I'm afraid I've been tricked.

I would cut it all to one length, but then I would be neither business in the front nor party in the back. I would be like that person who brings a party ball to a soirée (remember those?) only to leave after half a beer at 10:15.

Beverly Hills might have ruined me.

I'm really struggling with my mullet you guys.

Let's move on to another topic, shall we?

I've got it!

Two things happened 9 years ago at this this time in 2010. For those of you familiar with the Adams Ranch Vineyard, you know that we planted about 4 acres of Estrella Clone Syrah in 2005. What you may not know is that we soldiered on to plant more grapes almost every successive year, unconcerned about crippling poverty, zero market presence and chronic halitosis.

Yea, though we walked through the valley of unbridled ambition, we feared not getting the shaft.

No, instead we planted GRENACHE!

What is now known as "The Fin", our first acre of Grenache, is celebrating it's 9th Birthday! What could be better than that you may ask? Well I will tell you.

On February 13th 2010 at 11:45pm, Ciera and I welcomed our Daughter Elizabeth into this world. Today she is also 9.

Happy Birthday Muffin!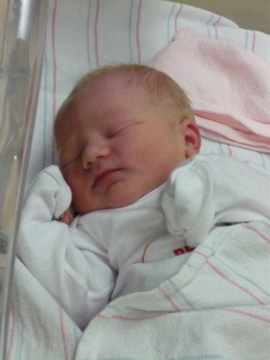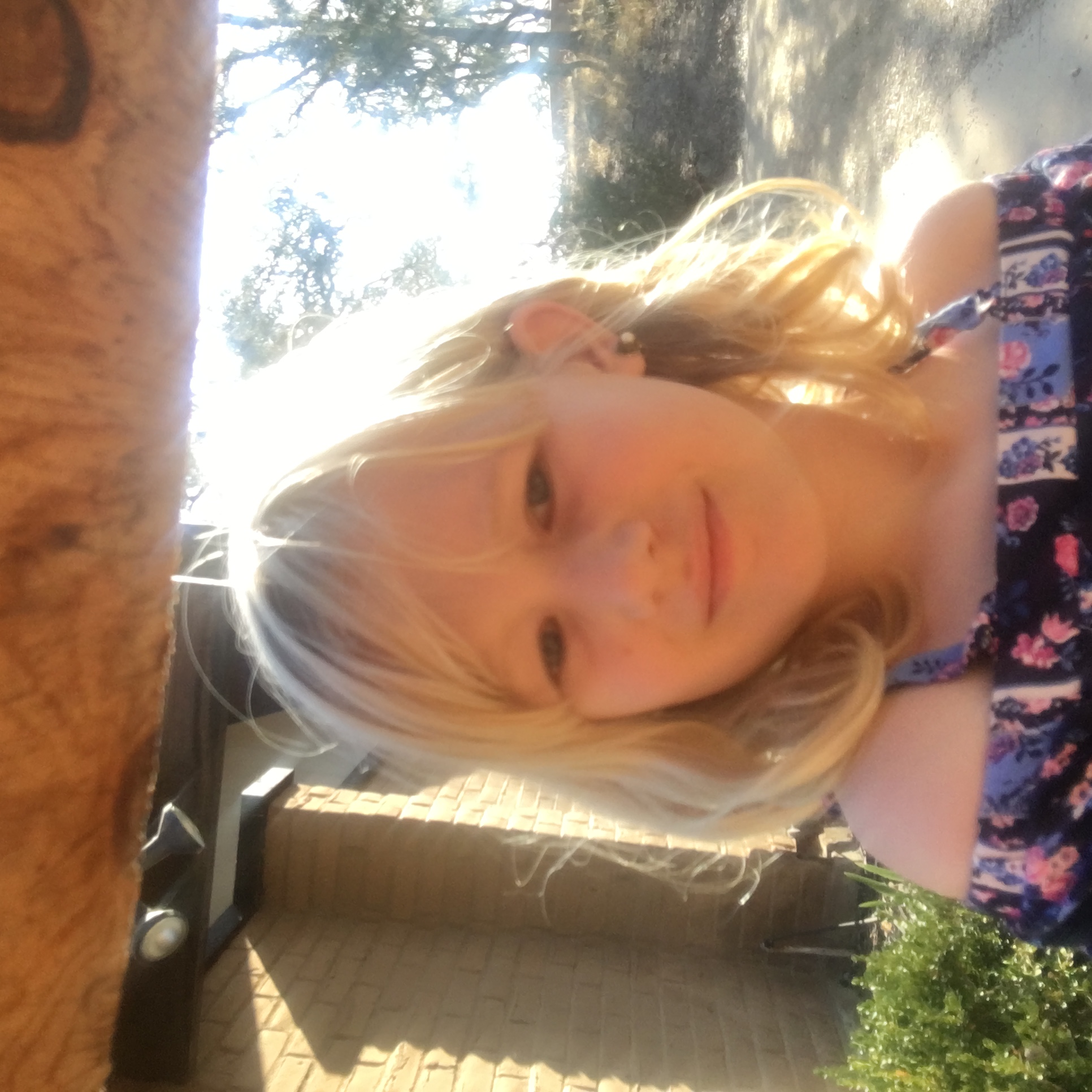 You guys,

I am in Beverly Hills pouring wine for the stars. I know what you're thinking, and it's totally true!
For those curious about what Gaga and Bradley j'adored the most - it was (drum roll please, Caesar)...
The 2016 Adams Ranch Syrah!

Gaga (she likes it when I call her Stefani) said she loved the enahanced aromatics and oily viscosity that the Roussanne brought to the wine.
Brad just said, "I really dig your car, man".

Well guys, that's it for tonight. Ciera came down to "The Hills" with me for this work trip, and thank goodness too. I needed all of the cerebral support I could get and she knows all of the words to "Think of Me" from Andrew Lloyd Webber's Phantom of the Opera. She sang it softly and sweetly for hours on end as we poured our wines at the Peninsula Hotel from 11am to 9pm. She is THE BEST.

Special thanks to Miema and Poppa Adams for taking care of our sweet Elizabeth while we were loading up on Hollywood street cred. We will be home soon, although you may not recognize us in our freshly carved mullets. Business in the front and party in the back. It's about to be the "en fuego" trend for both males and "contra-males" (thats what chicks like to be called down here).

See you around and bite my dust,
MCA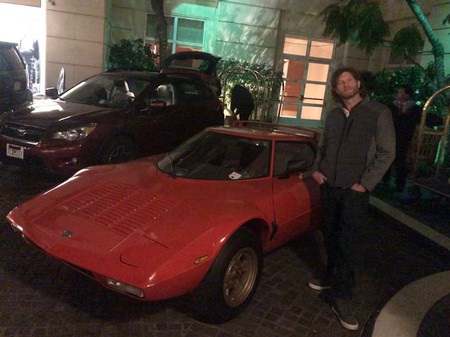 Greetings Earthlings.
I'm curious to know whether or not flat-earthers believe in a heliocentric solar system. As you will read below, the head honcho in charge of naming moon craters was publicly a geocentrist, but secretly a supporter of Copernicus' idea of heliocentrism. Flat-earthers by the way, are also known by a relatively modern colloquialism applicable also to anti-vaxxers: bat shit crazy.
---
Copernicus Crater is named after the astronomer Nicolaus Copernicus. Like many of the craters on the Moon's near side, it was given its name by Giovanni Riccioli, whose 1651 nomenclature system has become standardized. Riccioli awarded Copernicus a prominent crater despite the fact that, as an Italian Jesuit, he conformed with church doctrine in publicly opposing Copernicus's heliocentric system. Riccioli justified the name by noting that he had symbolically thrown all the heliocentrist astronomers into the Ocean of Storms. However, astronomical historian Ewan Whitaker suspects that the prominence of Copernicus crater is a sign that Riccioli secretly supported the heliocentric system and was ensuring that Nicolaus Copernicus would receive a worthy legacy for future generations.
---
In other news, today I dug up and moved a culvert.