January 30, 2019 | Mark Adams
Copernicus Crater

Greetings Earthlings.
I'm curious to know whether or not flat-earthers believe in a heliocentric solar system. As you will read below, the head honcho in charge of naming moon craters was publicly a geocentrist, but secretly a supporter of Copernicus' idea of heliocentrism. Flat-earthers by the way, are also known by a relatively modern colloquialism applicable also to anti-vaxxers: bat shit crazy.
---
Copernicus Crater is named after the astronomer Nicolaus Copernicus. Like many of the craters on the Moon's near side, it was given its name by Giovanni Riccioli, whose 1651 nomenclature system has become standardized. Riccioli awarded Copernicus a prominent crater despite the fact that, as an Italian Jesuit, he conformed with church doctrine in publicly opposing Copernicus's heliocentric system. Riccioli justified the name by noting that he had symbolically thrown all the heliocentrist astronomers into the Ocean of Storms. However, astronomical historian Ewan Whitaker suspects that the prominence of Copernicus crater is a sign that Riccioli secretly supported the heliocentric system and was ensuring that Nicolaus Copernicus would receive a worthy legacy for future generations.
---
In other news, today I dug up and moved a culvert.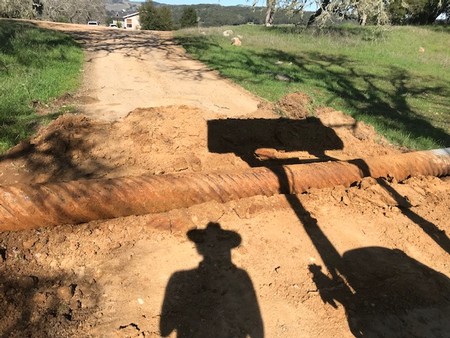 Comments
Commenting has been turned off.