March 25, 2020 | Mark Adams
She Sells Sea Shells
A skunk sat on a stump.
The stump thunk the skunk stunk.
The skunk thunk the stump stunk.

---

We know that all of the current craziness really stinks and we hope you are managing as well as can be expected.

We are trucking along and staying positive.

We will open up the wine shop to the public next week. Wine Club shipments go out this Monday the 30th.

In the meantime, NEWS!

Ciera has been working hard running the business end of things and making sure everyone's wine club orders are properly prepped. Elizabeth is working on a variety of school projects from home and maintaining a healthy "cyber social life" and I've been working on pruning, building our nursery and preparing to shoot short videos about our wines and the vineyards that they come from.

This is also my favorite time to walk around the ranch and hunt for neat stones and organisms of all stripes. For example, I was delighted to literally stumble upon this volleyball-sized rock today that is loaded with shells. You wouldn't know it. The clams were almost completely covered in sandstone. Elizabeth and I took warm water, vinegar and a toothbrush to it and are excited to clean it up even further.

This is a perfect example of the rare terroir that we have up here at the Adams Ranch, old sandstone and beaches, where our neighbors have limestone, vertebrate fossils and calcareous soils.


A Volleyball Sized Rock Loaded with Shells, Found near the Meter-By-Meter Syrah planting.
Adams Ranch Vineyard (3/25/2020).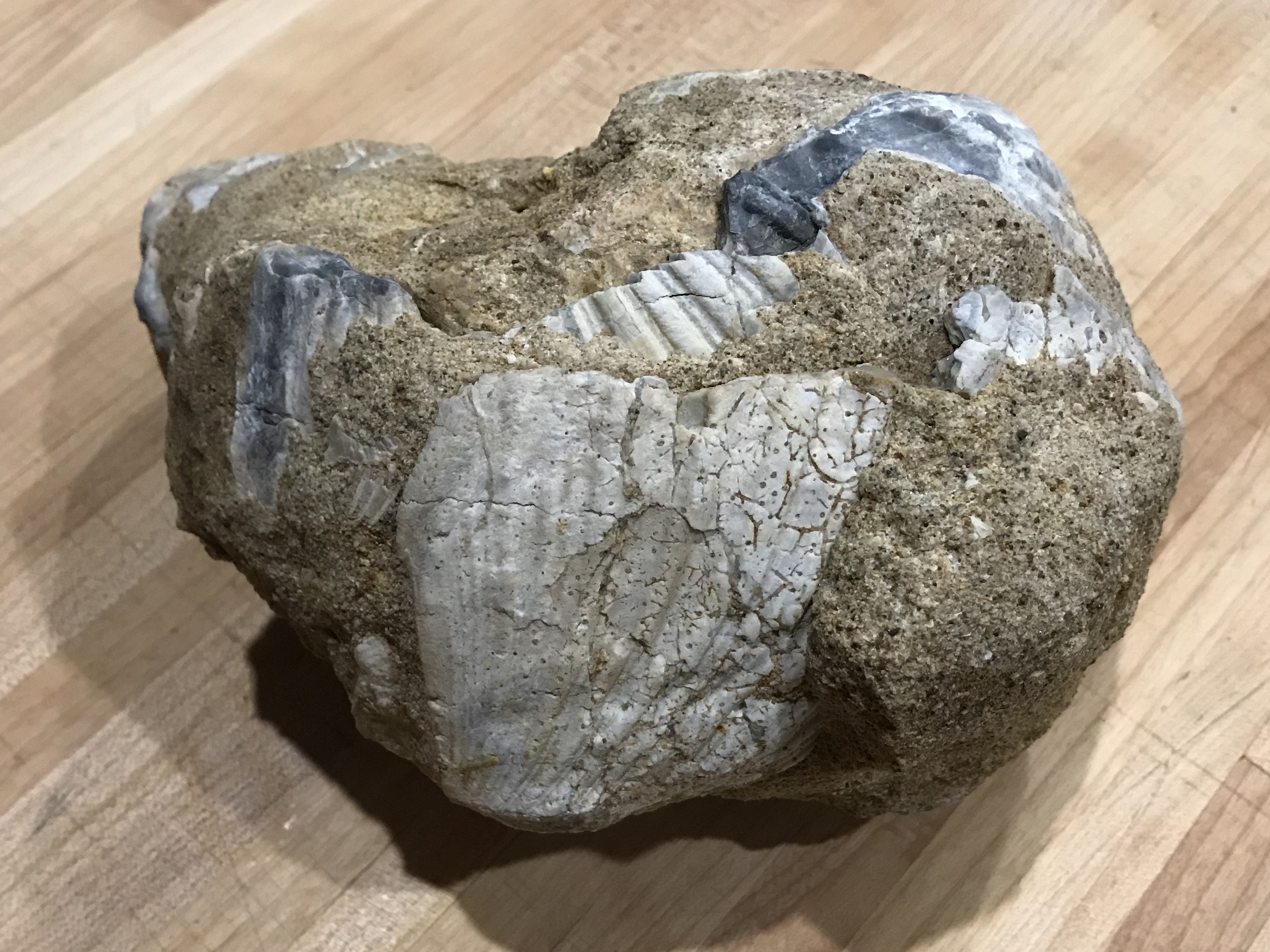 Elizabeth and Ciera at the Nursery, with the Lake Block (Roussanne) and Fin (Grenache) behind them.
Adams Ranch Vineyard (3/24/2020).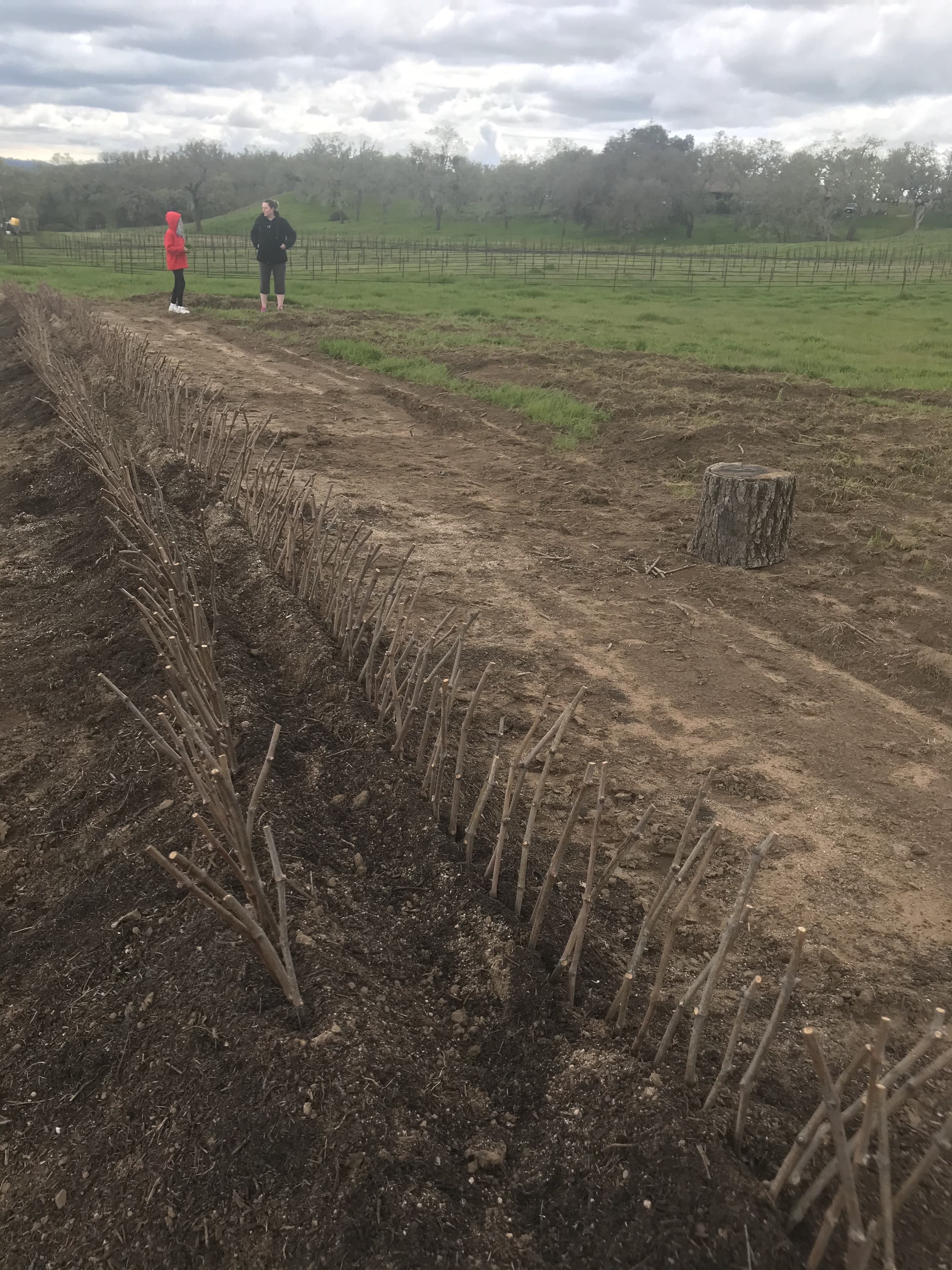 Elizabeth at the Ball Field with the Orchard and Fin Blocks beside her.
Adams Ranch Vineyard (3/25/2020).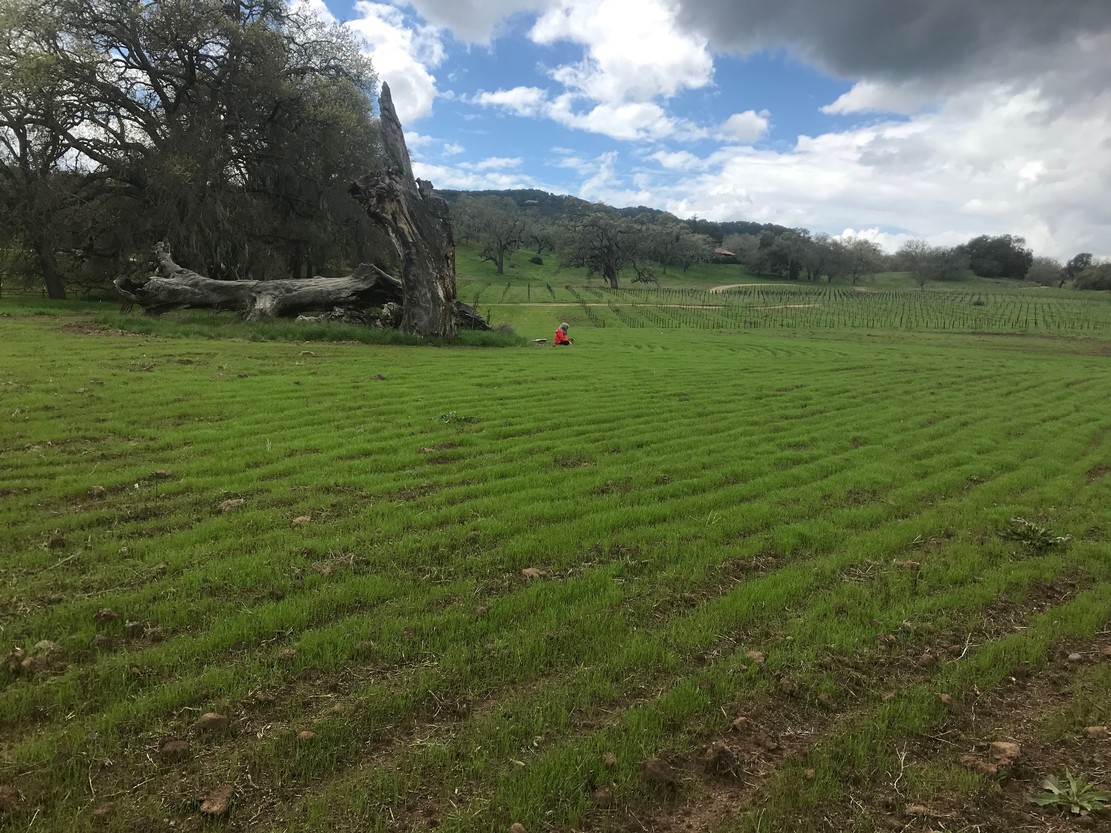 Comments
Commenting has been turned off.