October 2, 2019 | Mark Adams
Mom & Dad's Waltz
Hello Friends,
The weather has been amazing. We've had a nice cool down for about a week, and we will get a slight warm up as we head into harvest up here on the Adams Ranch. I'm excited to get this fruit into our brand spankin' new tanks, which will happen next week. Everything tastes great and it's possible that we will finish the Adams Ranch ferment prior to bringing in the Bien Nacido Syrah. Adams Ranch is looking something like this: 50% Syrah, 40% Grenache and 10% Roussanne. There is a little bit of Mourvédre and Cinsaut out there, but not much. The Cinsaut is only 2 years old, so we wont get any real fruit from that block until next year. The few remaining Mourvédre vines are mixed in with the original planting of Syrah and there aren't too many of them. The Counoise and Grenache Blanc are babies so they aren't bearing any fruit.
I'll be taking a sampling of all of the blocks for safety, to see what the numbers say and I'll report back. My instincs tell me that we are very close to the sweet spot - which brings our wines to the 14.5-15% alcohol range with pH around 3.5 and TA around .50. Those numbers have been pretty consistent over the years and there is no reason to believe they will be that much different for this vintage.

Enough nerd talk. Before I go I'd like to wish my Dad a very happy birthday! Mom's birthday is on the horizon as well and I look forward to hanging out with my family more when harvest is over. They're a pretty good lot.

Alrighty then. Catch you on the flip side.
MCA

Magic Hour Overlooking the Meter by Meter Estrella Clone Syrah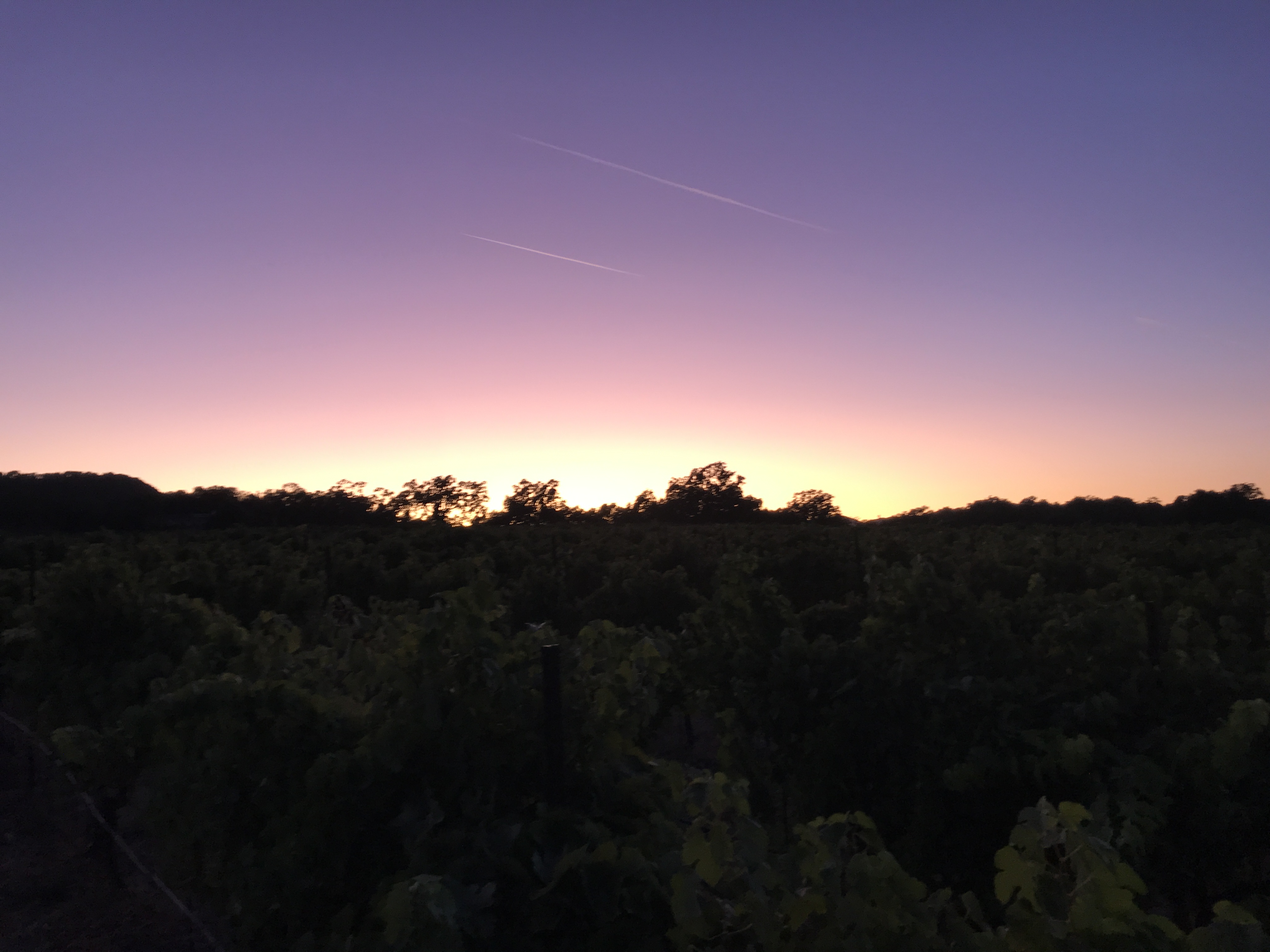 Comments
Commenting has been turned off.