November 21, 2018 | Mark Adams
Kick Out the Jams
Harvest is all wrapped up and tomorrow is Thanksgiving. We here at Ledge Vineyards wish you all a safe and happy Holiday.

Pig out & Pinkies up!

Please reach out to us and share your sights, tastes and stories. We can be found @LedgeVineyards on Facebook and Instagram, and our email is info@LedgeVineyards.com

As for me, I am honored to be off to host several wine events in the "Wolverine State" aka "The Great Lakes State" aka " Water Wonderland" aka "The Awesome Mitton", you know, Michigan, where it is certain to be FRICKEN FREEZING MR. BIGGLESWORTH...

Seriously though, I am delighted to get back up there. It is one of my favorite places to visit, mostly because of the fine folks from this great state who have have supported us for over 10 years. Thank You!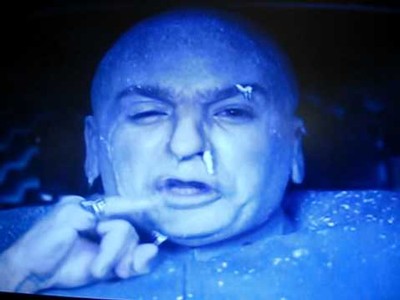 I am especially excited for a sold out winemaker dinner at The Wrought Iron Grill where we will be pouring a 5 course meal with wine pairings (note - if you have tickets and are reading this, we actually shipped 2 more wines, so it will be 7 wines).

Thanks to all of you in Michigan for welcoming us. I very much look forward to visiting and tasting these awesome wines with you.

I have spent a decent amount of time in Michigan and am thrilled to return. The food, beer and spirits are incredible and the people are kind and genuine. I was also fortunate enough to experience some delicious Michigan wines at an event in Petoskey the last time I was there. I especially remember more than a few ice wines that were exceptional.
Thanks for checking in.

Bye for now.
MCA
Comments
Commenting has been turned off.