September 19, 2018 | Mark Adams
Keep on Moving
Not much of a story tonight folks, partly because harvest has begun and I'm a bit spent. Also I need to get my arse to a bachelor party for the rest of the weekend with one of my dearest college buddies down at Leo Carillo near Malibu. I am stoked to be back at the caves at Saxum, assisting my buddy and mentor Justin Smith, who joyfully encouraged the trek before the shit really hits the fan. Justin has known my buddy Arash since the 90s and knows what a special occasion this is. Best work environment ever.

Congrats Arash! We have pictures of you helping us plant the first Ledge block, but could not find them tonight. When we toss one up you will already be married : )

We pick about 7 tons for Ledge next week.

Everything looks great.

We're all pumped.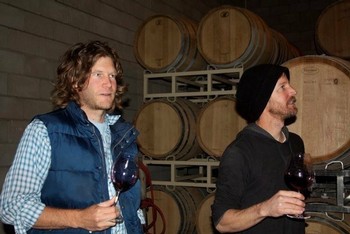 Comments
Commenting has been turned off.