July 25, 2018 | Mark Adams
High Voltage (7/25/18)
Today is Wednesday, July 25th, 2018.
This week's offer is up. Click the link for details. I am also happy to bring that link to your table.
--
"And you want to see me doin' my thing
All you got to do is plug me in to
High
I said High
High voltage rock 'n' roll"

-AC/DC, High Voltage
From the album T.N.T - 1975
---
High voltage came to the Adams Ranch around the same time the album T.N.T. came out in 1975. Prior to having power, the family lived off of propane in a trailer near where the adobe currently is. I have nothing but fond memories of this time, but then again, I was only 3 or so years old. All I needed was a stick, a dog and a tree to climb. Pictured below is PG&E trenching from the ranch down to Vineyard Drive in order to bring power to the water well and to the future home site.

Photos: Probably Mom, maybe Dad, around 1975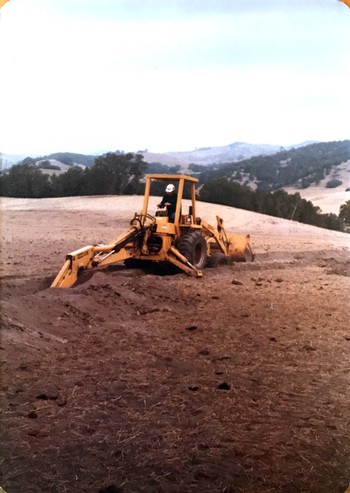 Comments
Commenting has been turned off.