October 17, 2018 | Mark Adams
Full Moon Fever
Fun news for the three people who read this blog:

Ledge is expanding into Santa Barbara County.

Why?

We are exploring our roots, literally.
Our first planting of Syrah (own rooted in sandy soils) is called the Estrella clone and it was propagated from the Bone Rock Block at James Berry Vineyard, a vineyard that was literally jackhammered into heavy limestone soils. The JBV Bone Rock Syrah was propagated from a vineyard called Bien Nacido in Santa Barbara County, one that enjoys the combined terroir of the ocean, the desert, the river, groves of avocado and citrus, incredibly complex soils and I'm not sure but I think Jesus may still hang out around here on his days off.

All that said, when I visited this vineyard (thanks to Trey and Mike and Chris for giving us this opportunity) it tasted very much like my sensory memories of my Granparent's homes (on both sides) in Escondido, where Mom and Dad are from. The fruit gives essence of ocean and groves and OP shorts and strawberries and kumquats and orange fights and whipped cream and cousins and vacation.

This vineyard is the Adams Ranch Syrah's Grandparent, and we are totally stoked to make wine from this fruit. We will be bringing it in on the next full moon, October 24th, 2018.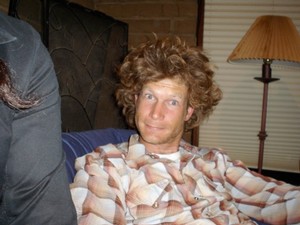 Comments
Commenting has been turned off.