September 25, 2019 | Mark Adams
Best of the Fray
All wines are live info@ledgevineyards.com

Harvest time.

Let's make some wines.

While we are still a few weeks out from picking anything up here on the ranch, the grapes are ripening up nicely. As noted in previous posts, we have narrowed our focus to the Adams Ranch Vineyard, James Berry Vineyard (Paso Robles, Willow Creek District) and Bien Nacido (Santa Maria Valley, Santa Barbara County).

We are honored to be making wine from the latter two estates, which rank among the most famous and well reputed vineyards in the world of wine.

These days I am spending most of my time helping out over at Saxum and JBV, although they have assembled such a stellar crew, that I am practically resigned to flipping over records and stacking picking bins.

That's a good thing.

It is with a heavy heart that we pour out a pull for their dog Luna, one of the most beloved vineyard dogs to ever snarf a grape, who passed yesterday. We will miss you.
Bye for now,
Mark (Ciera and Elizabeth) Adams

Below: One of our oldest, own rooted vines, planted in 2005.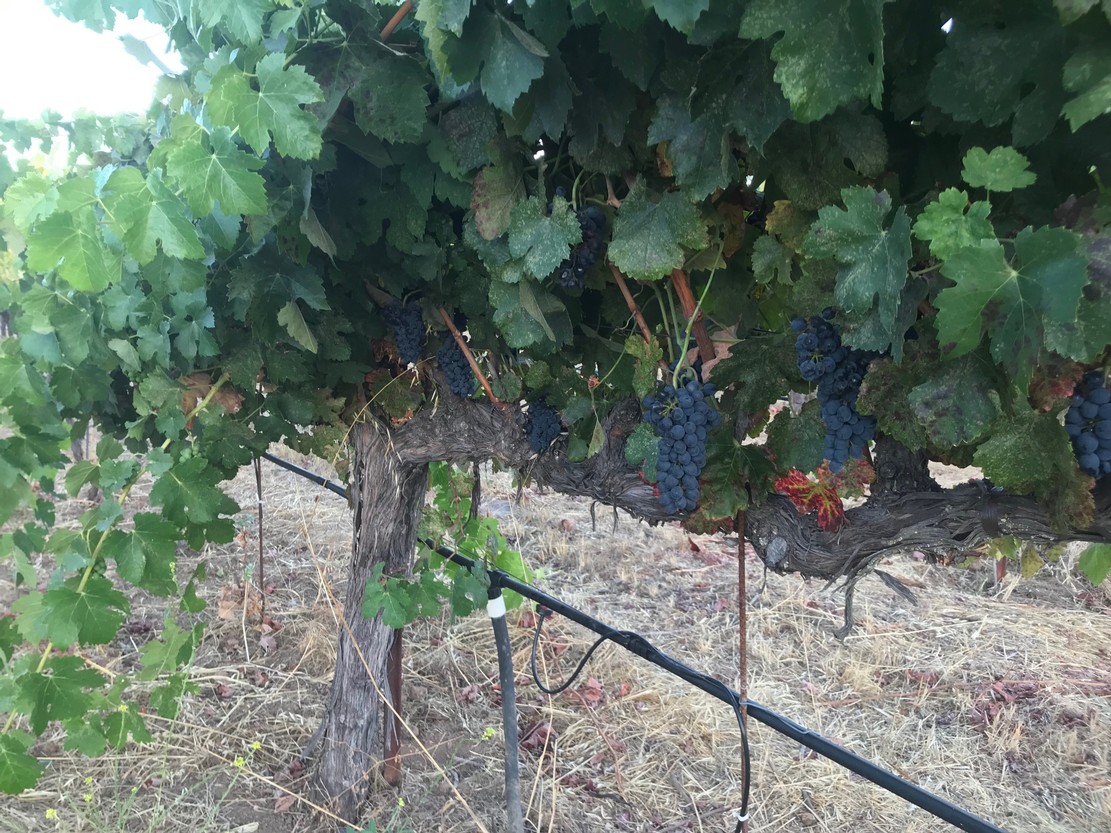 Comments
Commenting has been turned off.