July 11, 2018 | Wine Wednesday | Mark Adams
The Original Well (7/11/18)
Today is Wednesday, July 11th, 2018.
Every Wednesday we will be releasing rare, noteworthy bottles from our warehouse and spinning some yarns about the history of Ledge Vineyards. Click the link above for details, or better yet, let me bring a bottle to your table.
Below is the original well on our property, which is still in use today. Can you guess any of the future vineyards in the background? Bonus points for history.

The original well at the Adams Ranch going in in the mid 70s.
The well is still in use today at the same depth
of around a few hundred feet.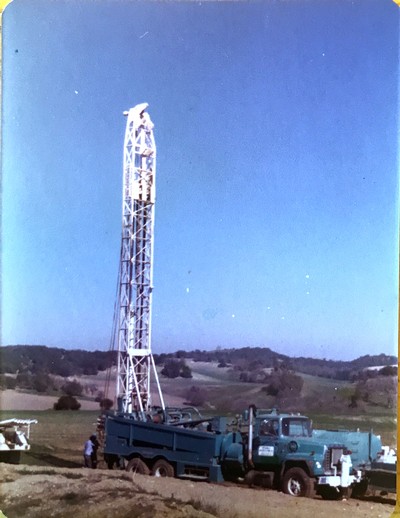 Comments
B.S. Kough
@ Jul 11, 2018 at 5:03 PM
I suppose Denver and Heartstone would be over there.
mca
@ Jul 16, 2018 at 9:49 PM
with love, Brandon, we must award you zero bonus points. we understand the typo. close but no cigar. speaking of cigars, we would love to share one with you on your next visit.