Today is the 9th day of January 2019.

We're getting the calendar dialed in with bottling dates, vineyard tasks and a wide variety of events. The rest of January sees the bottling of two new releases, both of which have been barrel aged for over 27 months, as opposed to our ordinary 18-24. More on that next week.

We will begin to transplant our nursery vines (Counoise, Cinsaut, Roussanne, Grenache Blanc, Grenache Noir and Syrah) into our vineyards and give the irrigation system an upgrade for the purpose of injecting worm tea into the drip line for our baby vines. Worm tea is an organic liquid fertilizer derived from worm castings, and is a powerful soil nutrient.

We will fill you in on our busier, latter half of the month next week, but for now we are enjoying all of this glorious rain. Ciera got me a sous-vide pressure cooking rig for Christmas, so we are enjoying some cozy slow cooked meals along with lots of music and family time. We hope your January is going well, please feel free to drop us a line with questions or comments about the wines (or anything else) any time.

Below is an old photo of Dad showing me the ropes as he and I glue up some PVC and install the original irrigation system in 2005. Thanks Dad!

See you next week,
MCA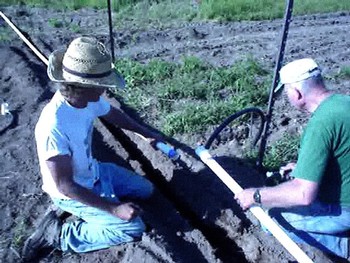 Hey (Twenty) Nineteen & Happy New Year everyone!

We are as excited as ever for the happenings at Ledge Vineyards and the Adams Ranch. We will be bottling two new wines on the 17th of this month and are dialing in new blocks in the vineyard. We look forward to meeting and tasting with those of you who have joined our lists. We will have a pick up party and concert to announce very soon.
I found the below both humorous and inspirational. They are "New Years Rulin's" from the notebook of the late great Woodie Guthrie.

Enjoy & we hope to see you soon.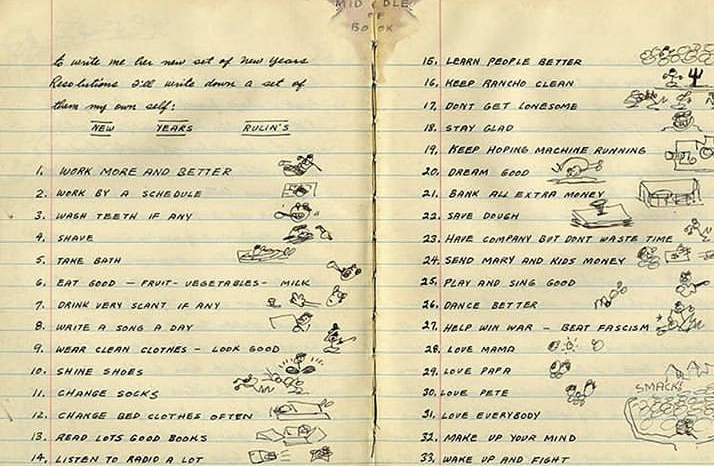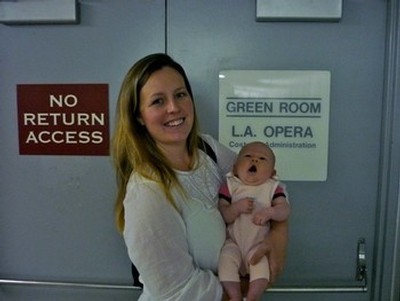 Ciera and Elizabeth Adams in the LA Opera Green Room 2010

Merry Christmas! It's the last blog of the year and we here at Ledge Vineyards hope you are having a happy holiday season. We have been getting a great deal of requests for private tastings and we encourage you to please continue to call and email with your requests. We will be around for the holidays and try to get back to everyone in a timely manner.

While we cannot accomodate everyone, here are a few tips that may help you scoot forward in the "line":
-Be on the mailing list, or better yet the allocation list. Those who are on these lists always get priority.
-Try to keep your group in the 4-6 person range. We open several bottles of wine for private tastings and try to avoid groups of less than 4 or more than 8.
-Contact a driving service like Elite Wine Tours, Niche Wine Tours, Grand Cru Limousine, Lush Limousine and the like. We have relationships with these folks and try to limit traffic to the vineyard.

We are excited for 2019 and have a ton of fun stuff in store. For vendors, please note that we are now represented by Kimberly Jones Selections, so please make sure you contact your local rep for the scoop on our current offerings. We will be releasing new wines in the Spring and the Fall and will be hosting a pick up concert in the Spring for our allocation list friends. We will be planting Counoise, Grenache Blanc and more Roussanne as well as building up our existing Syrah, Grenache, Mourvédre and Cinsaut plantings. We will be playing lots of tree golf during the months of December, January and February. Check out the events page for the Rhône Rangers as we will be pouring and speaking on one of their panels. It's likely that we will be returning to "Découvertes en Vallée du Rhône" in France this April to deepen our appreciation and understanding of Rhône wines and viticulture. We will be bringing wine and attending the Idaho River Adventures rafting trip on the Middle Fork of the Salmon RIver complete with gourmet meals, Ledge wines, world class rapids, fly fishing and live music every night for a week. Details on this and much more for 2019 will follow soon. Feel free to contact us with questions in the meantime.

Big thanks everyone for your continued friendship and support. We look forward seeing you in 2019!

Yours Truly,
Mark, Ciera and Elizabeth Adams
LEDGE VINEYARDS
(805) 434-8663
info@ledgevineyards.com

From Wikipedia:
In Bohemian Manifesto: a Field Guide to Living on the Edge, author Laren Stover, breaks down the bohemian into five distinct mind-sets or styles, as follows:
Nouveau: bohemians that are rich who attempt to join traditional bohemianism with contemporary culture
Gypsy: the expatriate types, they create their own Gypsy ideal of nirvana wherever they go
Beat: also drifters, but non-materialist and art-focused
Zen: "post-beat," focus on spirituality rather than art
Dandy: no money, but try to appear as if they have it by buying and displaying expensive or rare items – such as brands of alcohol
---
I would argue that many winemakers fall into one or more of these bohemian mind-sets. Let's break them down, shall we?

1. Nouveau
Oh, I built a wine brand because I'm a farmer at heart. I just so happen to be worth 8 BILLION FUCKING DOLLARS because of hedge funds and I want to retire on a tractor. I don't know how to drive a tractor or ferment grapes, but my pictures look cool when I stand next to my state of the art winery in Vogue magazine.

2. Gypsy
My personality would go great with wine marketing. I am terrific looking and have a magnetic personality. My new wine brand "Flesh" is gonna kill when I go to Burning Man to market it. I have NO idea who actually made the wine that I am selling, but I will go out on the road and sell the shit out of it - because FLESH sells!

3. Beat
Ooh, look at me. I don't really care about making money. It's all about the spirit of the land and the soul of the wine. Sustainability and spirituality is ALL that matters. If the essence is true, everything else will follow. It isn't about the brand, it's about the land. Its all about Terroir.

4. Zen
Listen to the universe. Meditate on the cycles of nature. Resist all use of additives in viticulture and winemaking. Do not influence with artistry what is already perfect naturally.

5. Dandy
Life has been wonderful, but we aren't done yet! We are happily married and have raised three beautiful children who are also happily married and have terrific careers. We are loving grandparents and we both retired with amazing benefits from fulfilling careers. We have saved an impressive nest-egg and have decided to blow all of it on a piece of land, where we will plant a vineyard and build a winery. What a fancy way to spend our golden years and impress our friends!


As we tread down the common path of existence we often encounter "experts" who want to tell us how to do things the correct way.

While there is no harm in listening (and learning) we have always believed that one's instincts should always guide them, even beyond what may seem sensible or even safe.

Ledge wines are getting a lot of attention these days, and I am admittedly a pretty lousy salesman. I don't like hype. I often downplay our wines to the point of near carelessness, opting rather for an overtly casual approach to flavor descriptors, pairings, ageability and the like. I'd rather ask someone what they like about one of our wines rather than try to spoon feed them a list of descriptors about what they are tasting.

Thre truth is, we care a great deal, and are committed to this endeavor for life. We are thrilled to produce wines that may end up on your table and bring you a little bit of extra joy.

With that, here is one of the videos that remind me of our humble beginnings. Ciera is helping build our nursery before iPhones and Alexa, with a battery powered boom box and a tiny digital camera.




Humbled by these words from the recent Jeb Dunnuck wine reviews. Thanks Jeb!

---
The young Mark Adams, who trained under none other than Justin Smith, continues to produce brilliant, singular wines from both his estate fruit and some purchased fruit, which comes from some of the crème de la crème sites in the appellation. The estate vineyard is almost entirely own-rooted and is propagated using a massale selection from the vineyard, which was largely planted from Syrah cloned from the Bone Rock parcel in James Berry. This is a cooler, sandy site located in the Willow Creek District and the wines from here always have some old-world character, yet still speak clearly of Paso Robles. Readers looking for the next cult mailing list are advised to get on this estate's bandwagon.
Slightly deeper colored, the 2016 James Berry Vineyard checks in as 64% Grenache, 21% Syrah, 11% Mourvèdre, and 4% Roussanne that was 75% destemmed and spent 19 months in a new Atelier 350-liter barrels and a neutral 300-liter barrel. Unfortunately, there's not much to go around, but this is a magical wine that offers a fabulous perfume of spring flowers, black raspberries, ground pepper, and crushed rocks. Deep, layered, multi-dimensional, and with awesome purity of fruit, it's one of the finest wines yet from this estate and readers should jump at the chance to latch onto a bottle or two.
The 2016 Adams Ranch Vineyard reminded me of a top Côte Rôtie with its awesome bouquet of raspberries, spring flowers, pepper, green olives, and bacon fat. A blend of 86% Syrah, 11% Grenache, and 3% Roussanne (fermented with plenty of stems) that was brought up in neutral 400-liter barrels, this beauty is incredibly perfumed, complex, medium to full-bodied, and downright seamless. It's a brilliant wine from the young yet talented Mark Adams!
Moving to the reds, the 2016 Zinfandel Dante Dusi Vineyard is 100% varietal and spent 20 months in neutral barrels. It offers classy notes of cranberries, blackberries, white pepper, and plenty of leafy herbs in its pretty, elegant, sappy style that's going to age for upward of a decade.
Made mostly from Counoise, Mark has turned out a rocking rosé with his 2017 MCA Rosé James Berry Vineyard. Plenty of citrus, orange rind, and a touch of minerality all emerge from this fresh, yet textured rosé that ticks all the right boxes. Made in a Provençal style, it's going to be versatile on the dinner table.

I am having a great time showing our wines to new and existing Ledge fans all over Michigan. Stay tuned for a trip recap coming upon my return this weekend.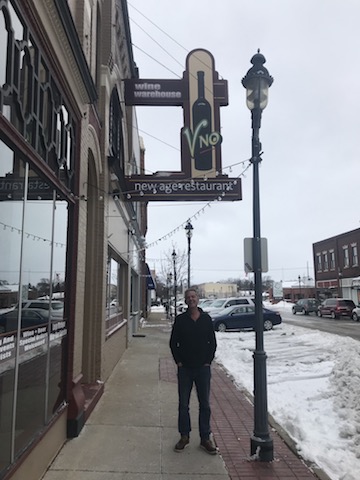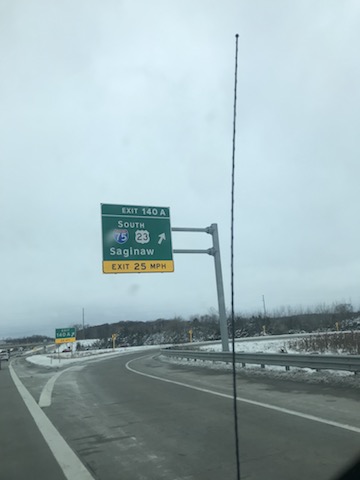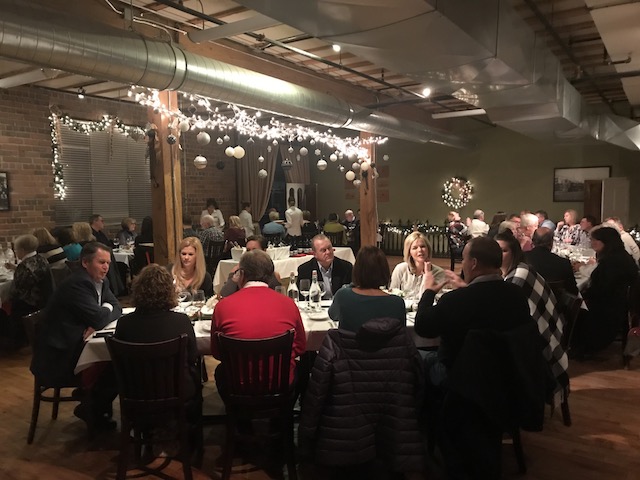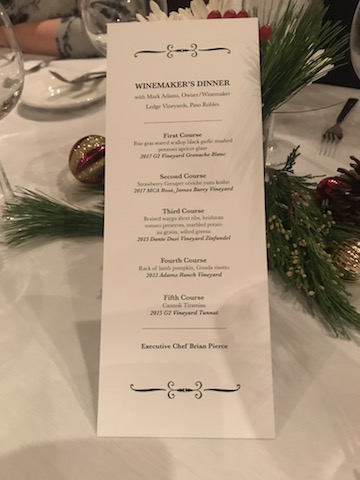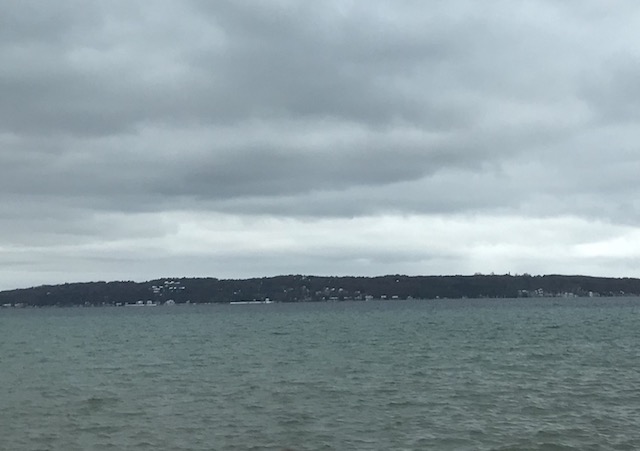 Harvest is all wrapped up and tomorrow is Thanksgiving. We here at Ledge Vineyards wish you all a safe and happy Holiday.

Pig out & Pinkies up!

Please reach out to us and share your sights, tastes and stories. We can be found @LedgeVineyards on Facebook and Instagram, and our email is info@LedgeVineyards.com

As for me, I am honored to be off to host several wine events in the "Wolverine State" aka "The Great Lakes State" aka " Water Wonderland" aka "The Awesome Mitton", you know, Michigan, where it is certain to be FRICKEN FREEZING MR. BIGGLESWORTH...

Seriously though, I am delighted to get back up there. It is one of my favorite places to visit, mostly because of the fine folks from this great state who have have supported us for over 10 years. Thank You!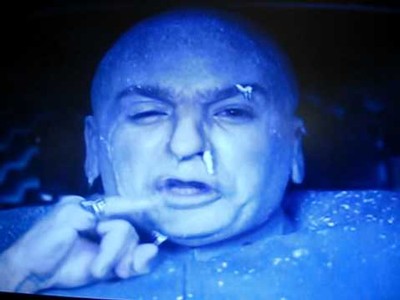 I am especially excited for a sold out winemaker dinner at The Wrought Iron Grill where we will be pouring a 5 course meal with wine pairings (note - if you have tickets and are reading this, we actually shipped 2 more wines, so it will be 7 wines).

Thanks to all of you in Michigan for welcoming us. I very much look forward to visiting and tasting these awesome wines with you.

I have spent a decent amount of time in Michigan and am thrilled to return. The food, beer and spirits are incredible and the people are kind and genuine. I was also fortunate enough to experience some delicious Michigan wines at an event in Petoskey the last time I was there. I especially remember more than a few ice wines that were exceptional.
Thanks for checking in.

Bye for now.
MCA



Levon Helm of The Band once sang:

Life is a carnival
Believe it or not
Life is a carnival
Two bits a shot

Sixteen years later Merle Haggard sang:
Twinkle, twinkle, lucky star
Can you send me luck from where you are?
Can you make a rainbow shine that far?
Twinkle, twinkle, lucky star

My mood is franctic, a little joyful about a fruitful harvest and yet worried, horrified and relieved about our many friends in South and North California who are dodging bullets one week and flames the next. Fuck it. Crazy times. The shit really seems to be hitting the fan as we hurdle toward 2019. If growing up in Templeton taught me anything, it taught me how to dust myself off, get up and keep kicking ass. What other option is there really?

My folks tune in to this blog from time to time and I am well aware that they aren't thrilled with my salty language, but if you were to come out to the house for a proper hang, this is the language I use. Hell, it's the language I use around my folks (with the occasional reprimand if we are at the dinner table).

The point being - BE REAL.

We had a lovely, bountiful harvest. Every ferment finished beautifully. Here's a photo of a wine barrel.

Until next time ladies and germs. Be nice to each other.

MCA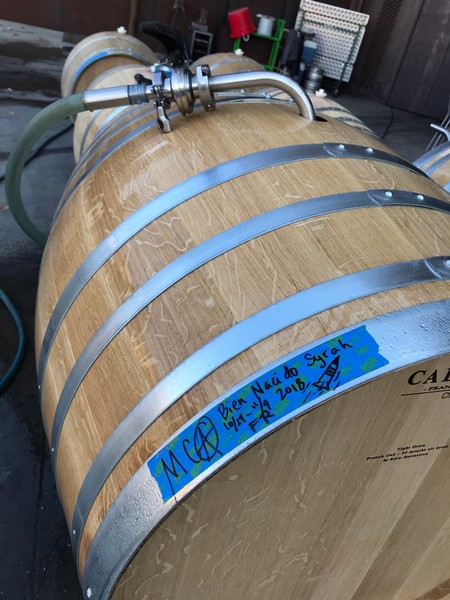 By this time next week harvest 2018 will have officially wrapped.

Our last ferment has gone dry and we will barrel down within the next few days. Whoop whoop!





To summarize, here's what we did:
Adams Ranch Co-Ferment: 95% Syrah, 5% Roussanne
25% whole cluster, wild fermented, barreled down into new and neutral 3-400 liter french oak barrels.

Adams Ranch Barrel Ferment: 100% Grenache
Destemmed and wild fermented in an open top 400 liter new oak barrel.

James Berry Vineyard Co-Ferment: 40% Grenache, 30% Syrah, 20% Morvedre, 10% Roussanne
25% whole cluster, wild fermented, barreled down into new French oak barrels.

Bien Nacido Estate: 100% Estrella Clone Syrah
10% whole cluster, wild fermented and barreled down to 3-500 liter new and neutral French and Hungarian oak.

Rolph Family Vineyard Co-Ferment: 75% Grenache, 25% Syrah
Destemmed and wild fermented, barreled down into 3-400 liter new and neutral French oak barrels.

Rolph Family Vineyard: Petite Sirah
100% destemmed, wild fermented, barreled down to a 500 liter new French oak barrel

Rolph Family Vineyard: Zinfandel
100% destemmed, wild fermented, barreled down and combined with the remaining Petite Sirah in neutral 3-400 liter French Oak barrels.

One last thing:

Happy Birthday Mom, you're the best!