2017 LEDGE Grenache Blanc $25
100% Grenache Blanc from the G2 Vineyard in the Paso Robles Willow Creek AVA.
The G2 Vineyard is the sister vineyard to Bill Gibbs' Heart Stone Vineyard in the Paso Robles Willow Creek District with steep limestone vineyards and panoramic westside views. This beautifully refreshing Grenache Blanc was slowly whole cluster pressed into a stainless steel tank, cold fermented with native yeast and bottled after 6 months in the same stainless vessel. It shows subtle melon, mineral and citrus notes with great acidity and a vibrant, clean finish.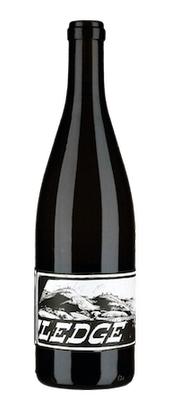 Product Reviews
Alison B
(Sep 26, 2018 at 12:30 PM)
One of the BEST Domestic Grenache Blancs I have had. Misconceiving in a good way, assumed the steel finish would leave more minerality, but consistent with the tropical nose, fpalate is similar but not as intense. Smooth soft finish, that doesn't linger so drinkable with or without food pairing. Crisp, clean, minimal acid leaving you consistently refilling your glass!
Davidsop
(Apr 17, 2019 at 2:31 PM)
Доброго времени суток Не лохотрон Вот сайт с прогнозами на спрот и просто купил,и вывел не много но.... Да немного психанул но в плюсе! Суть в том что тут реально крутые Капперы, я бы сказал лучшие и реально отвечают на вопросы! Не кидалово! что бы не гадать,проще зайти и увидеть самим! Лучше самим по пробывать и убедиться!!! Всем Удачи